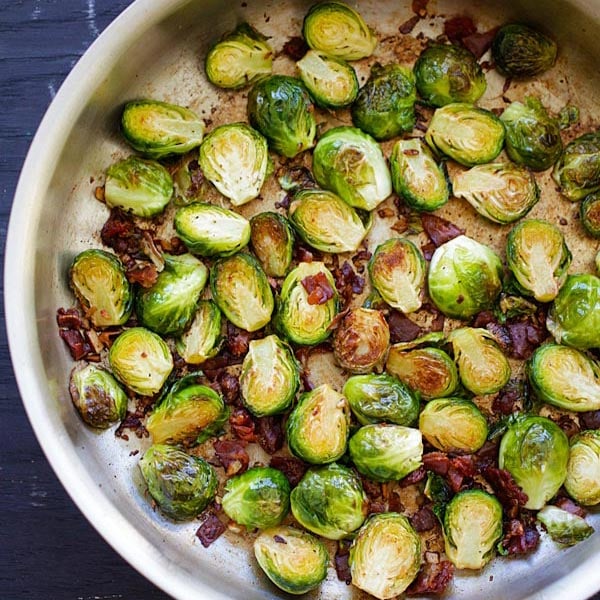 Garlic-Prosciutto Brussels Sprouts
Garlic-Prosciutto Brussels Sprouts – roasted brussels sprouts with smoky prosciutto. Saute on skillet and finish in oven, 20 mins only | rasamalaysia.com
Prep time:
Cook time:
Total Time: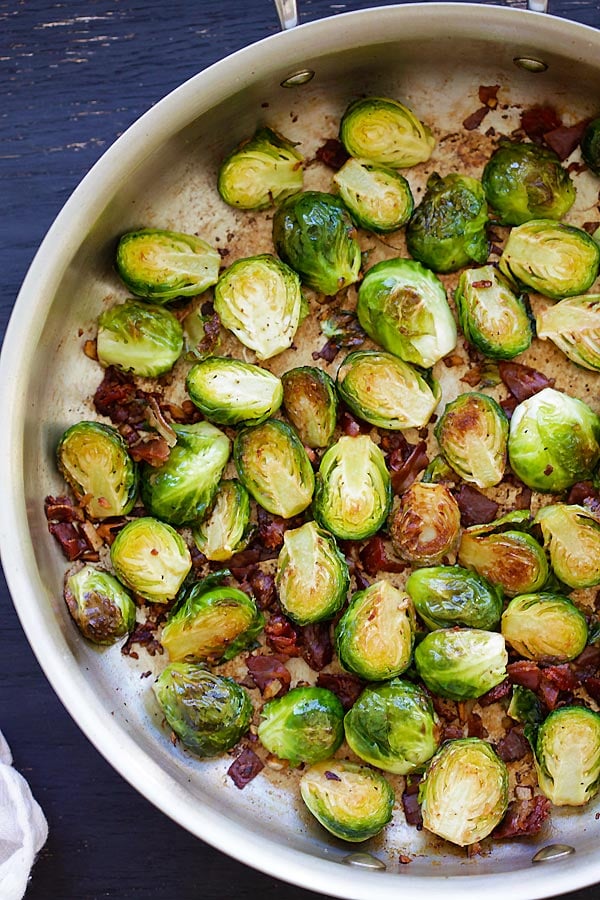 Garlic-Prosciutto Brussels Sprouts
Garlic-Prosciutto Brussels Sprouts – roasted brussels sprouts with smoky prosciutto. Saute on skillet and finish in oven, 20 mins only.
I like my brussels sprouts to have a bit of a bite, still somewhat firm and crunchy, so adjust your roasting time in the oven to your desired texture. This garlic-prosciutto brussels sprouts make a perfect side dish for dinners and special holiday occasions.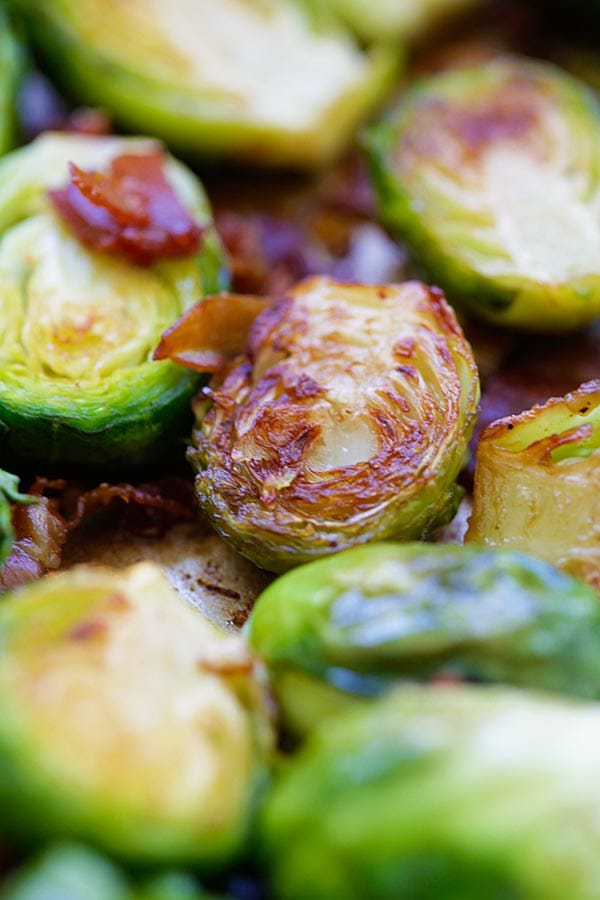 Garlic-Prosciutto Brussels Sprouts Recipe
Serves 3-4 | Prep Time: 5 Mins | Cook Time: 15 Mins
Ingredients:
2 oz prosciutto, cut into small pieces
2 – 3 tablespoons melted butter
12 oz brussels sprouts, ends trimmed and yellow leaves discarded
2 cloves garlic
Salt, to taste
3 dashes ground black pepper
Method:
Preheat oven to 400F.
Add a little bit of melted butter to a skillet, saute the prosciutto until they become crispy. Using the spatula, pushing them one side of the skillet.
Add the remaining butter and saute the garlic until aromatic and slightly browned. Add the brussels sprouts and stir to combine well with the prosciutto. Add salt and black pepper. If it's too dry, add another tablespoon melted butter.
Transfer the skillet into the oven, and roast for 8 minutes. Serve immediately.
Cook's Note:
You may use bacon instead of prosciutto.
Most-Pinned Recipes
Chili Lime Chicken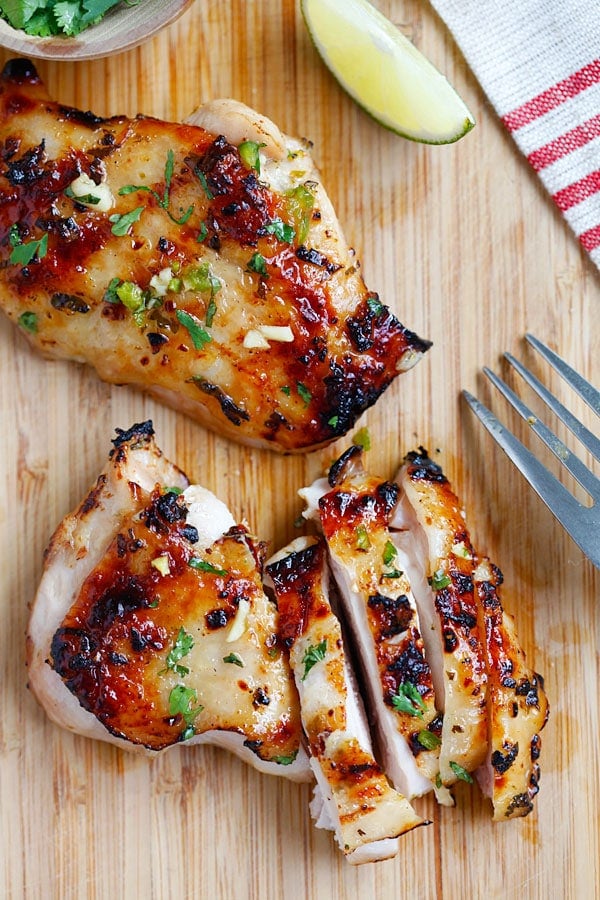 Honey Lime Chicken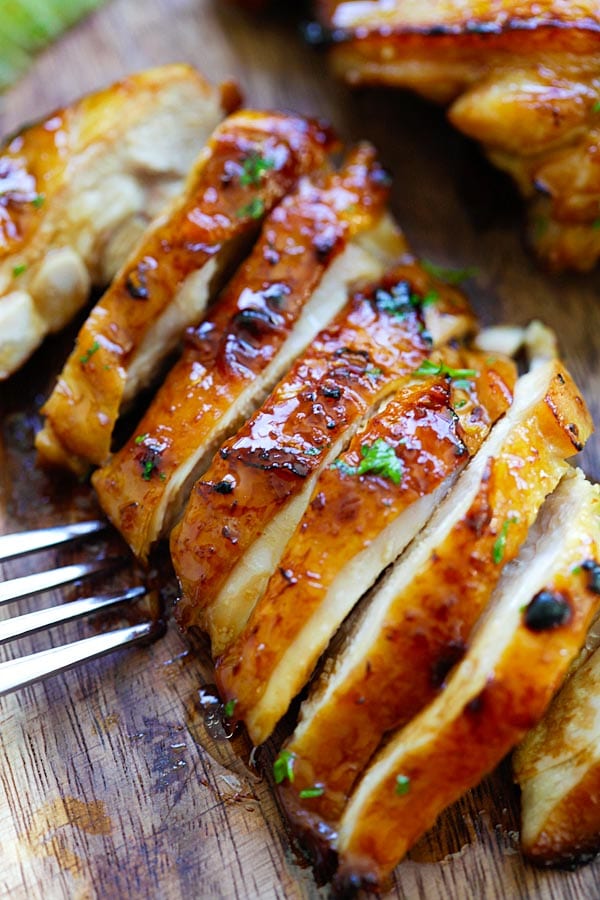 Brown Butter Garlic Honey Roasted Carrots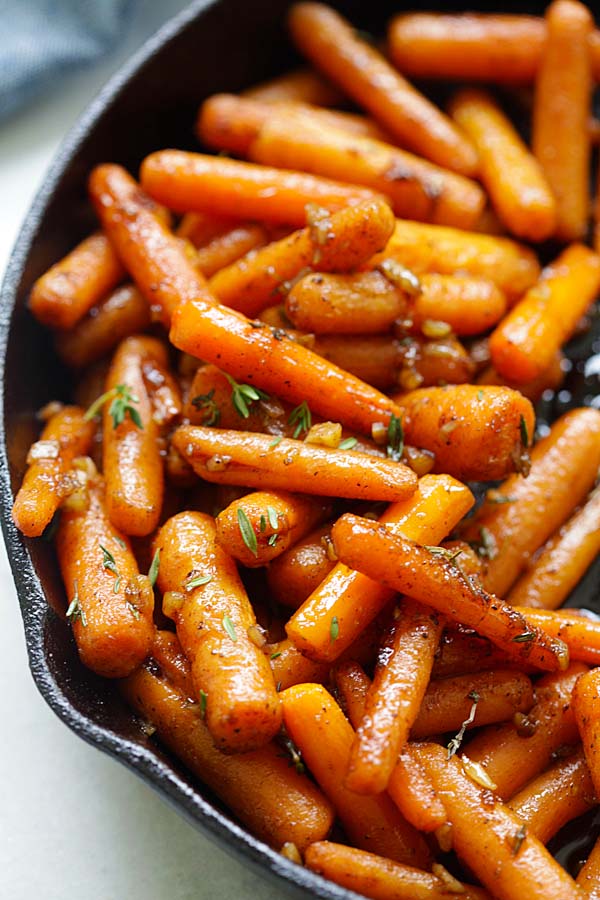 Cilantro Lime Chicken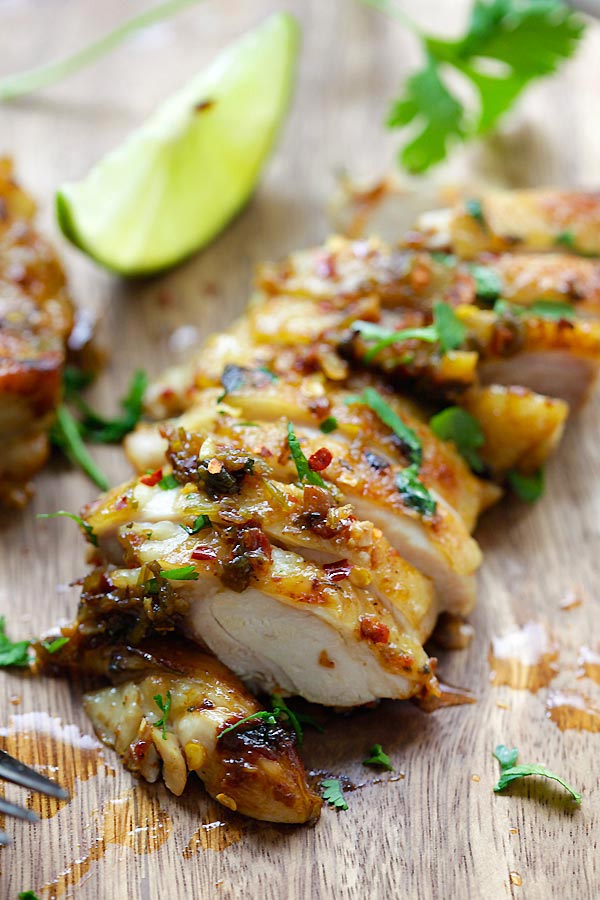 Italian Roasted Potatoes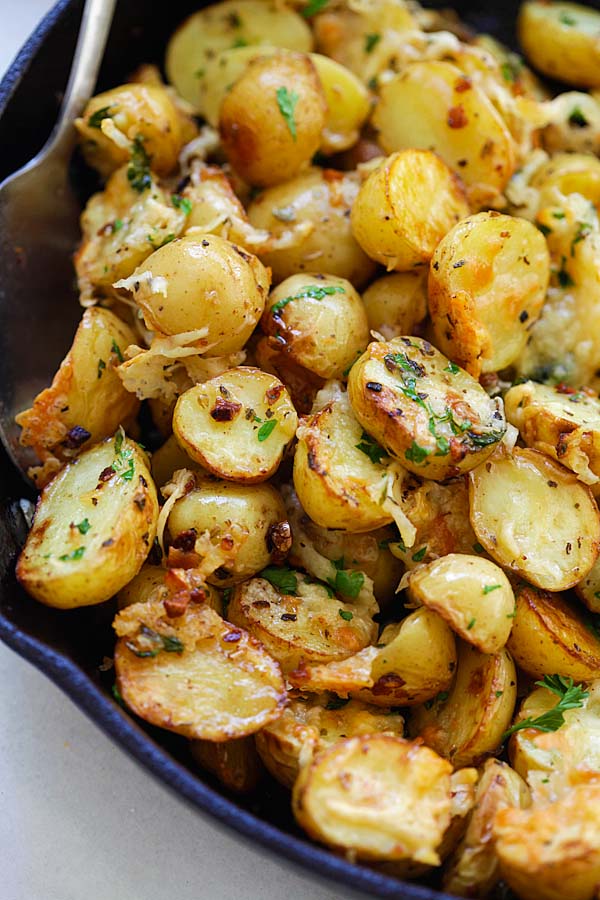 Honey Garlic Salmon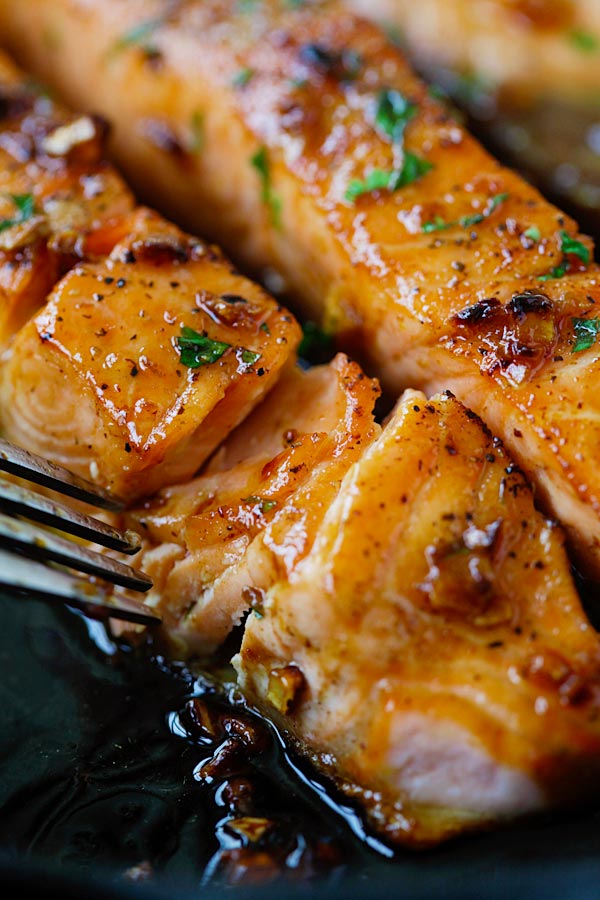 Parmesan Roasted Cauliflower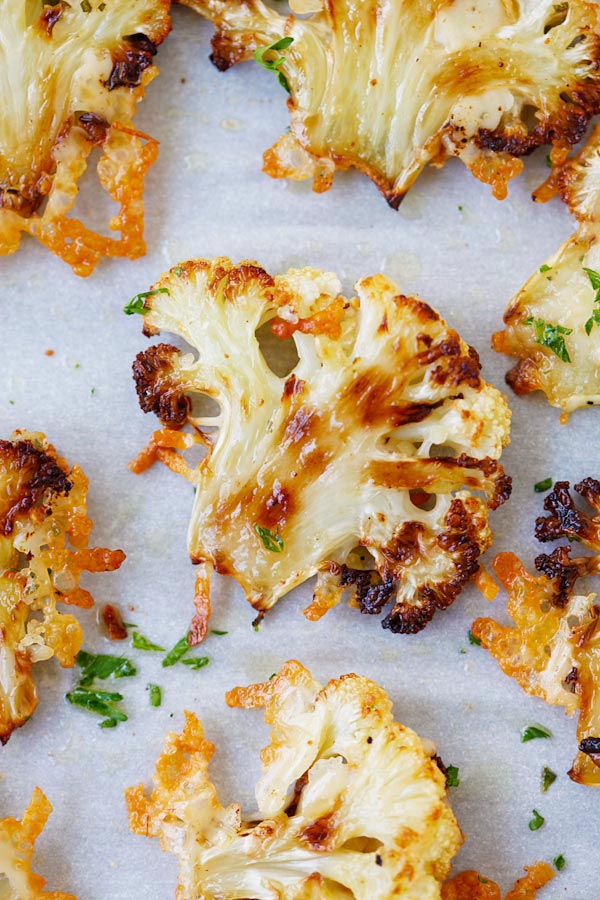 Garlic Herb Roasted Potatoes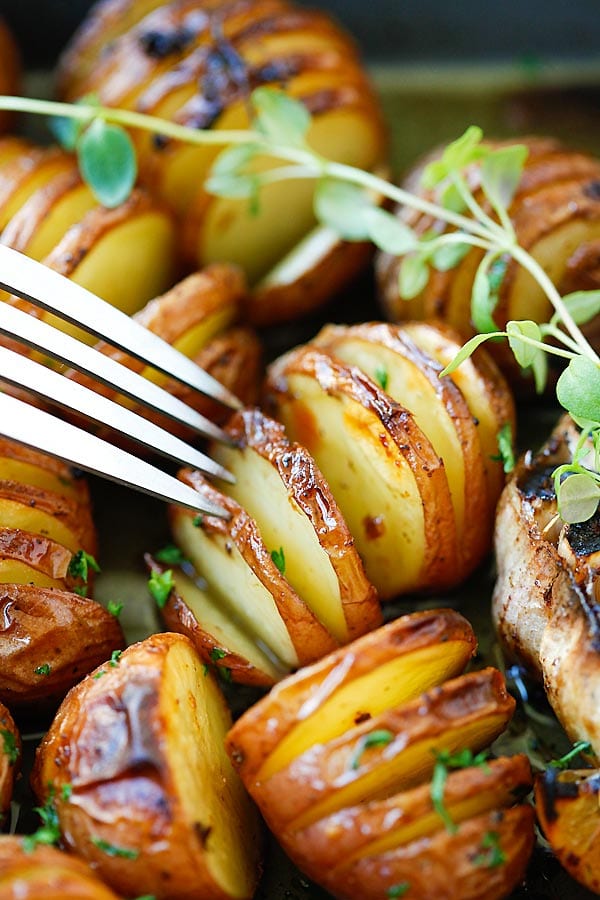 Creamy Garlic Chicken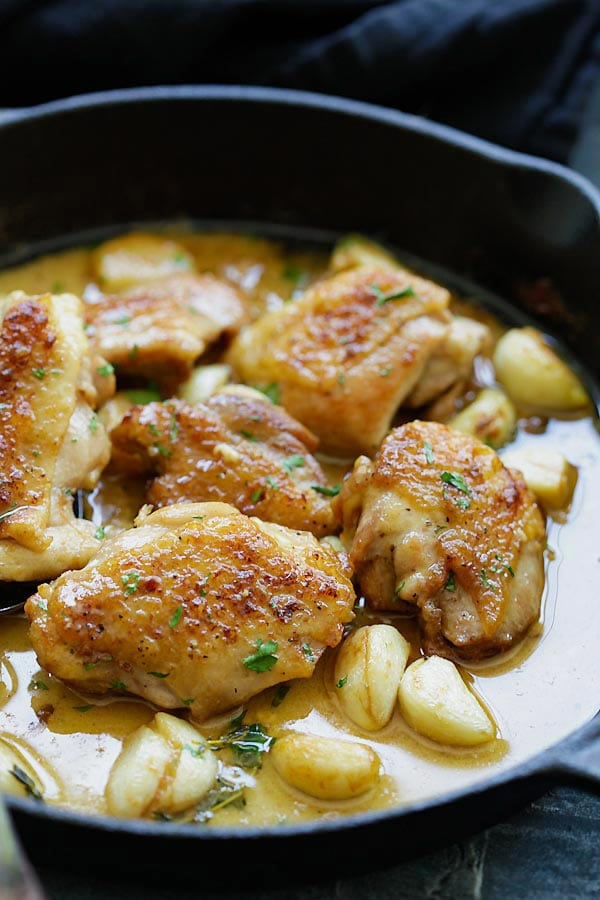 Garlic Parmesan Roasted Carrots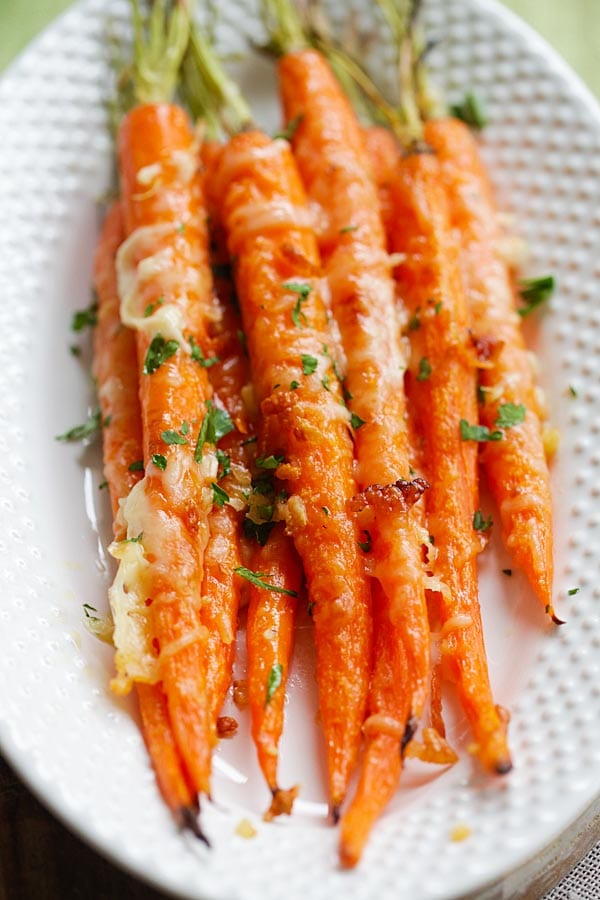 Hawaiian Shrimp Scampi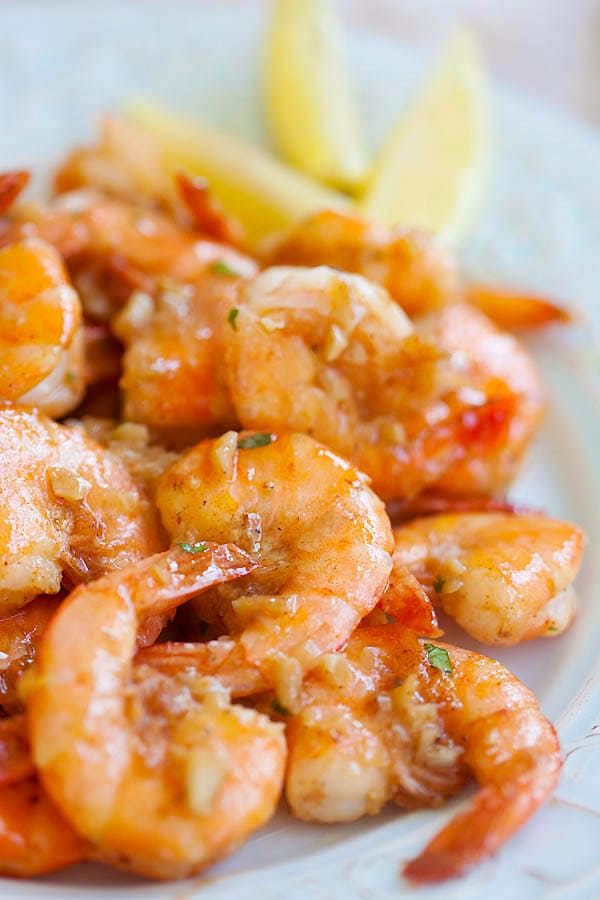 Garlic Butter Brazilian Steak