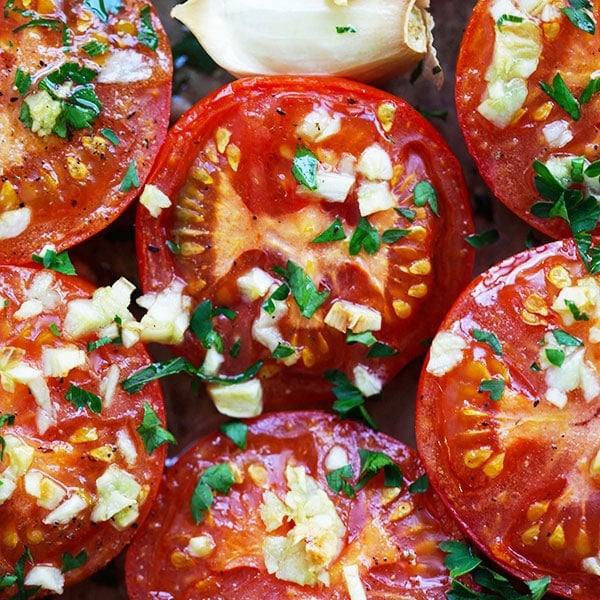 Garlic Roasted Tomatoes
Garlic Roasted Tomatoes – easy and healthy roasted tomatoes topped with lots of garlic. So juicy and bursting with sweet and amazing flavors
Prep time:
Cook time:
Total Time: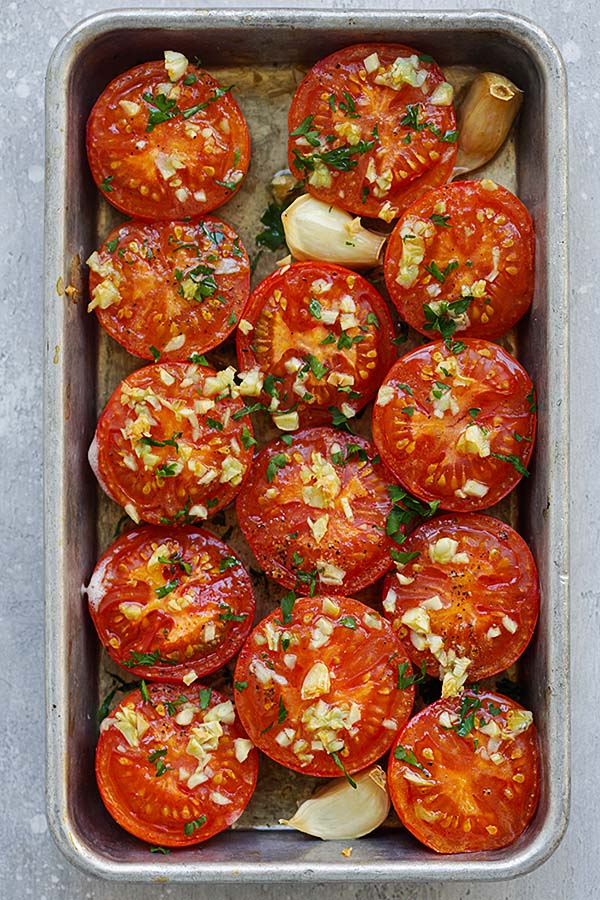 Garlic Roasted Tomatoes
Garlic Roasted Tomatoes – easy and healthy roasted tomatoes topped with lots of garlic. So juicy and bursting with sweet and amazing flavors.
Garlic roasted tomatoes recipe is one of my favorites whenever I have loads of tomatoes in the fridge. This past week, I got boxes of Campari tomatoes and decided to make this. I love roasted tomatoes, they are so easy to make and they go well with almost anything I make, and they are so healthy!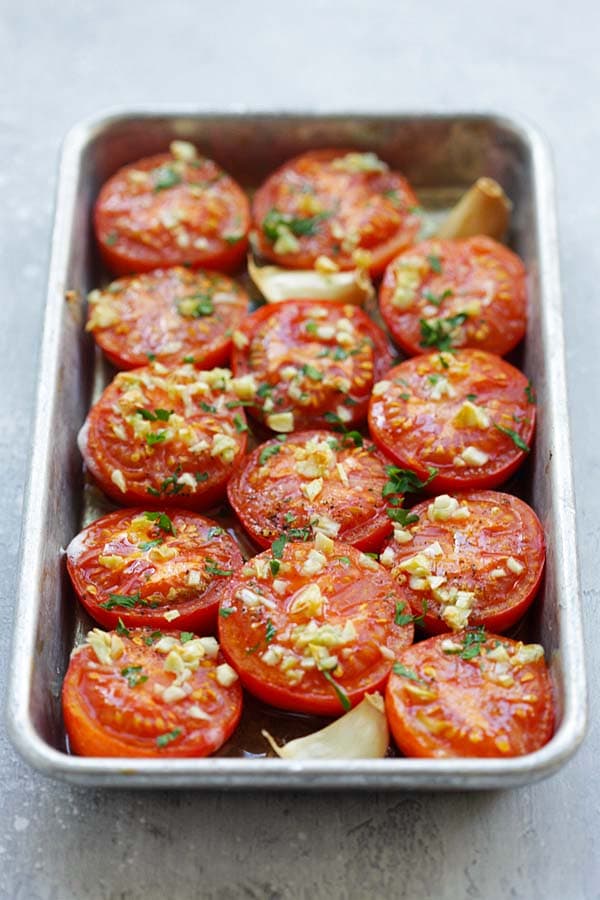 Garlic Roasted Tomatoes Recipe
Serves 4 | Prep Time: 10 Mins | Cook Time: 20 Mins
Ingredients:
1 1/2 lbs Campari tomatoes, cut into halves
3 cloves garlic, minced
3 cloves garlic, whole
1 tablespoon olive oil
Salt
Ground black pepper
Chopped parsley
Method: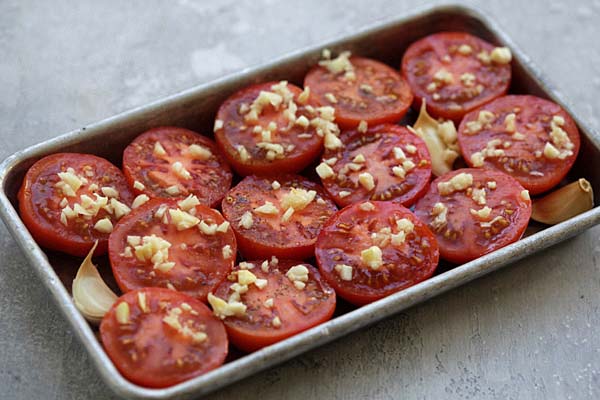 Preheat oven to 375F.
Arrange the tomatoes and whole garlic on a baking tray. Drizzle the olive oil on the tomatoes, follow by the garlic, salt and ground black pepper. Sprinkle the tomatoes with the chopped parsley.
Roast in the oven for 20 minutes. Serve warm.
Most-Pinned Recipes
Chili Lime Chicken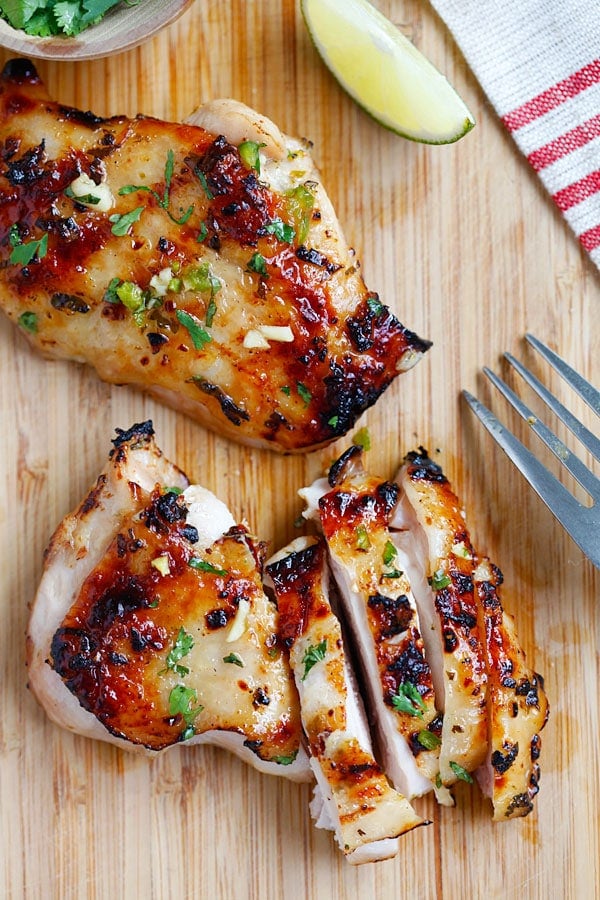 Honey Lime Chicken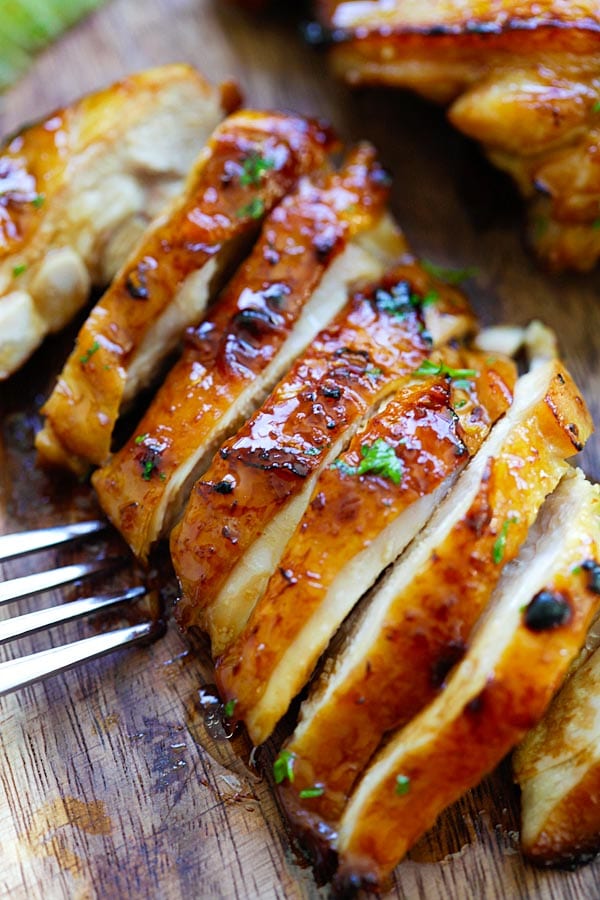 Brown Butter Garlic Honey Roasted Carrots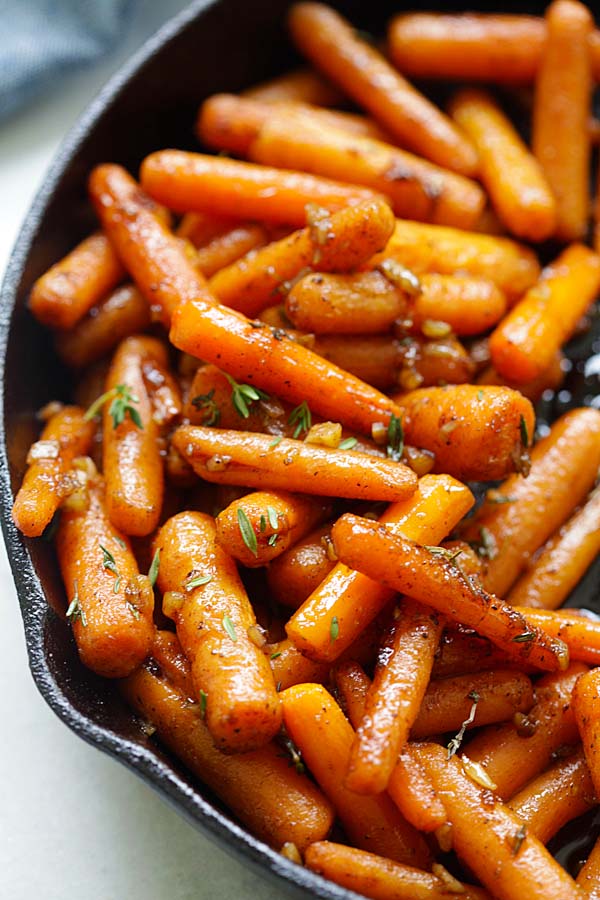 Cilantro Lime Chicken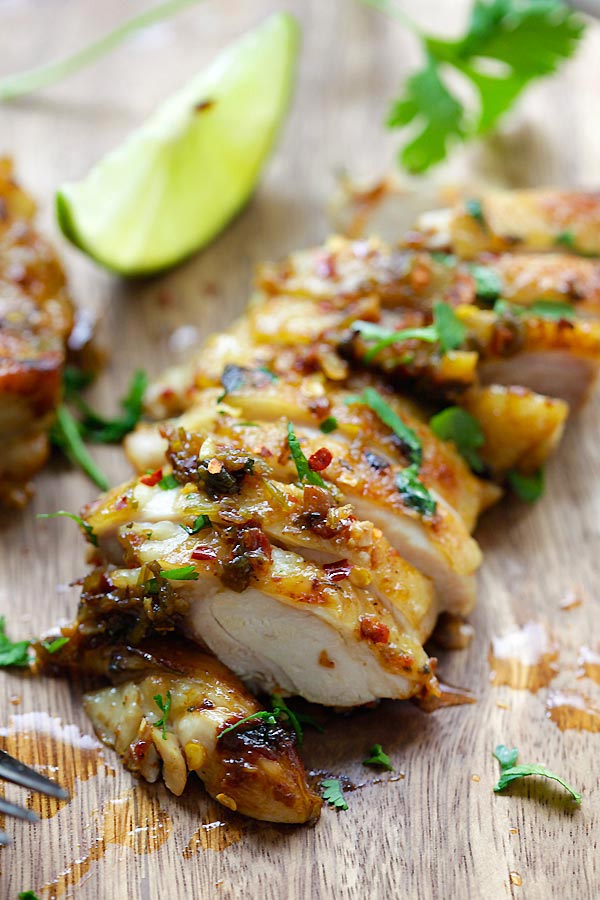 Italian Roasted Potatoes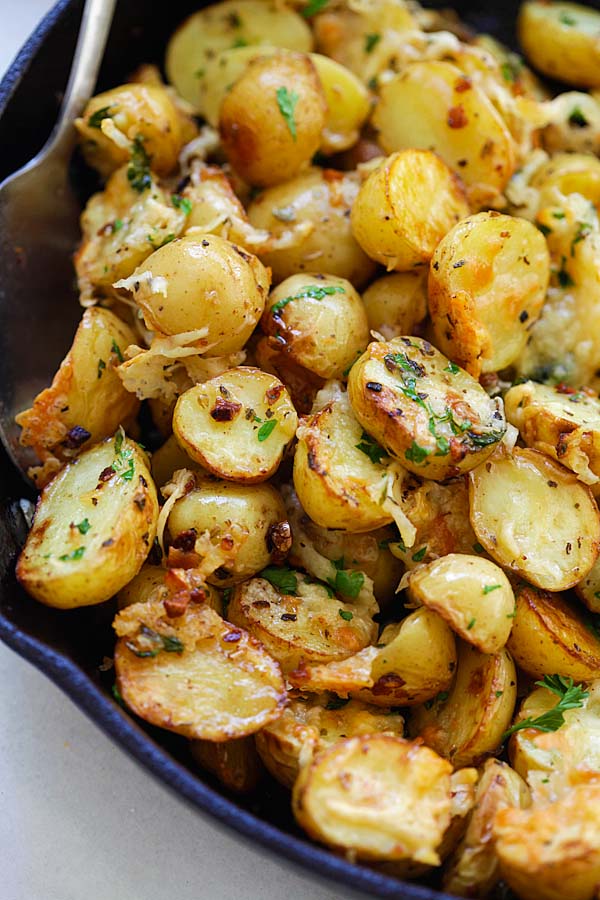 Honey Garlic Salmon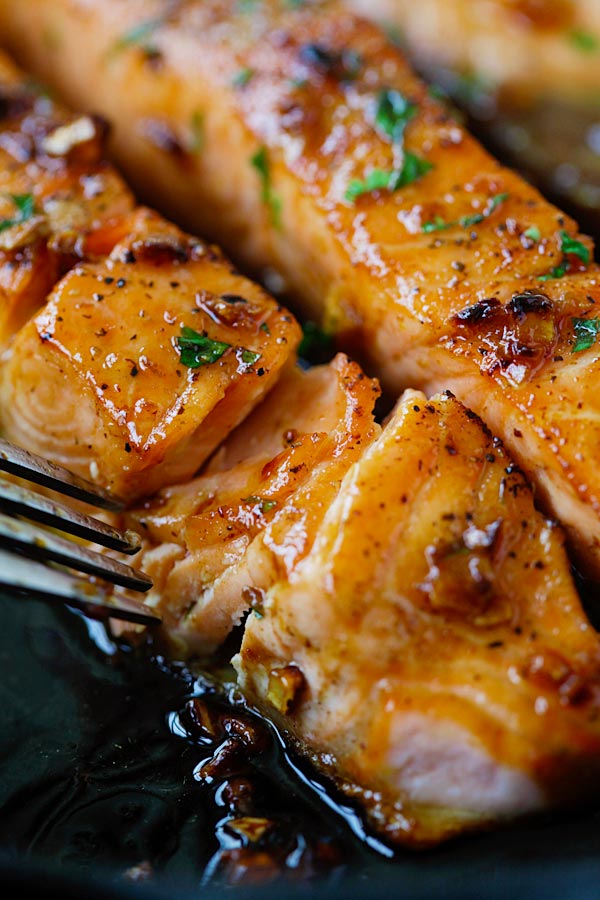 Parmesan Roasted Cauliflower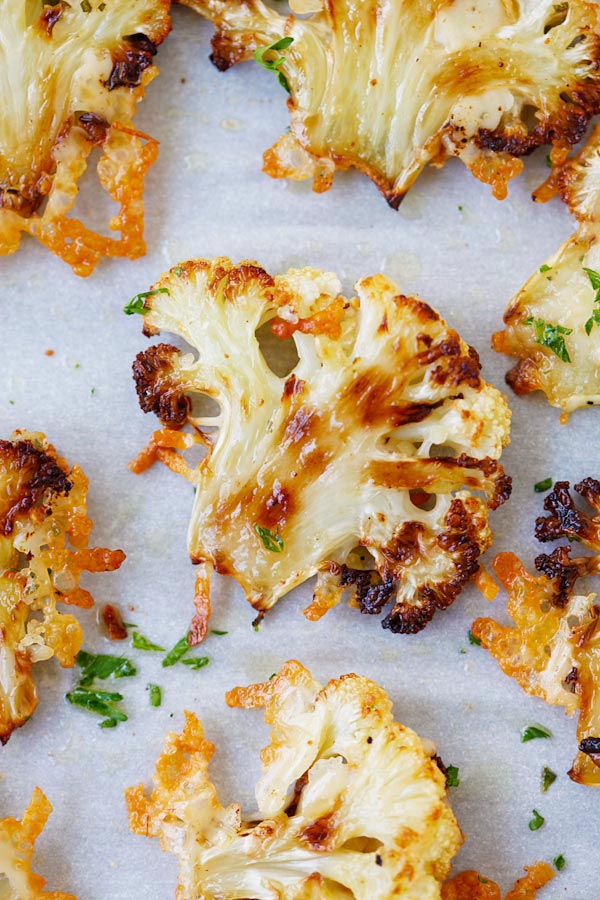 Garlic Herb Roasted Potatoes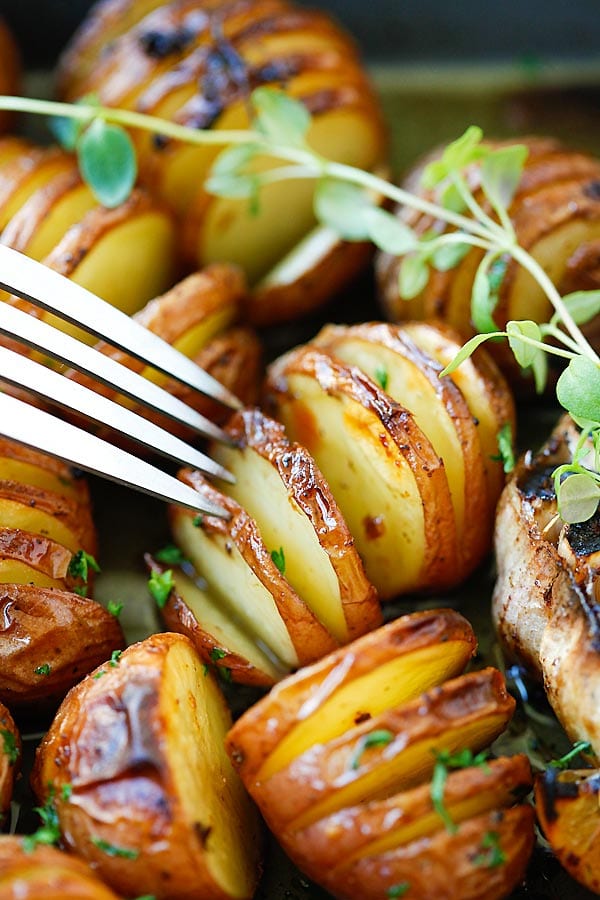 Creamy Garlic Chicken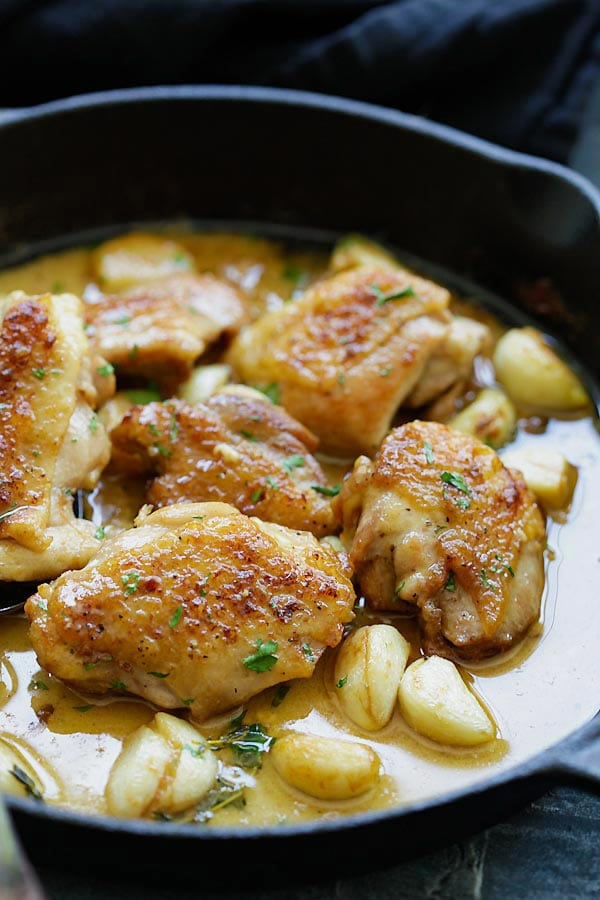 Garlic Parmesan Roasted Carrots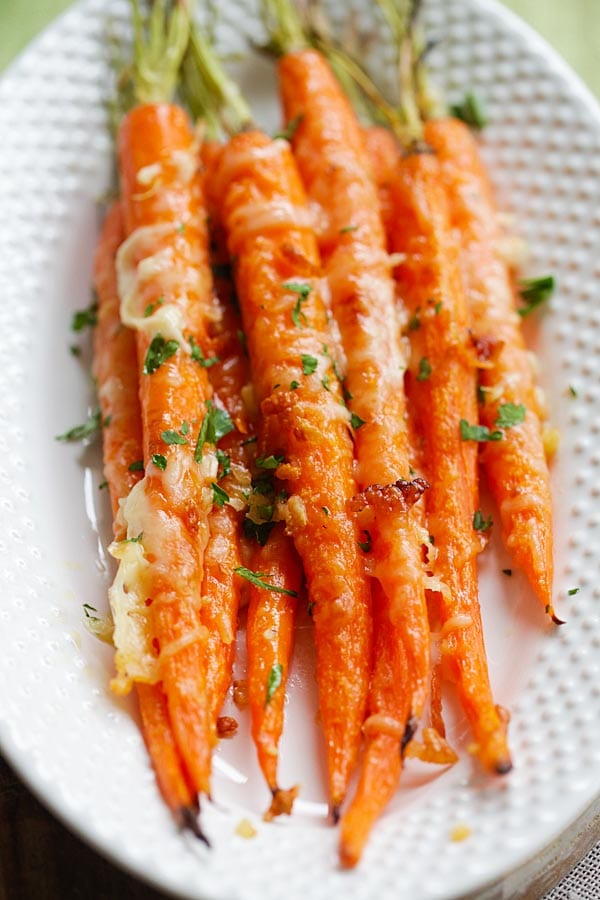 Hawaiian Shrimp Scampi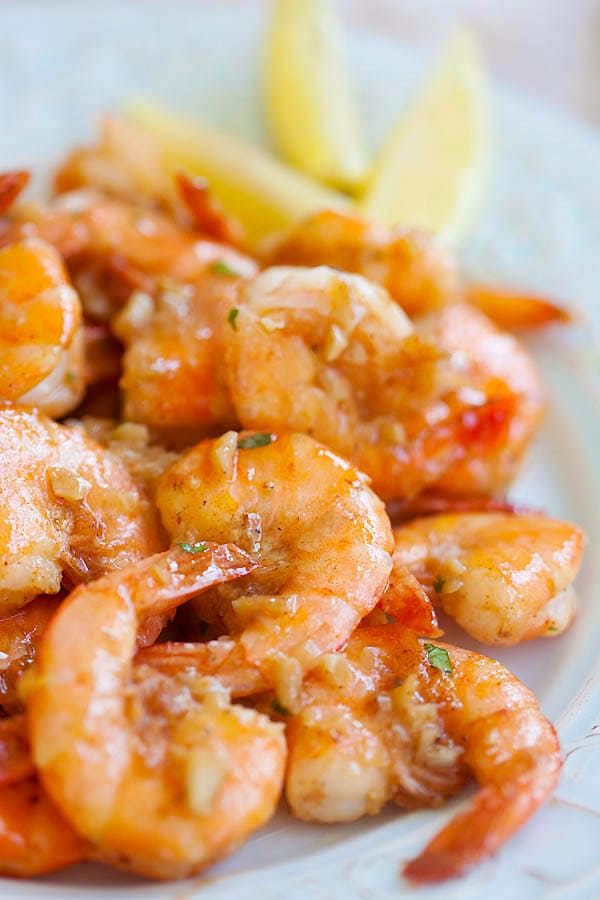 Garlic Butter Brazilian Steak