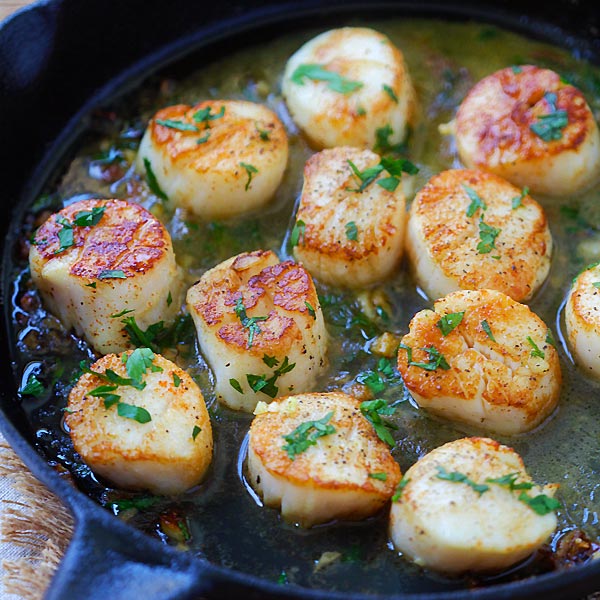 Garlic Scallops
Garlic Scallops – fresh, succulent scallops sauteed with garlic, butter, white wine and parsley. Easy recipe that takes only 15 mins! | rasamalaysia.com
Prep time:
Cook time:
Total Time: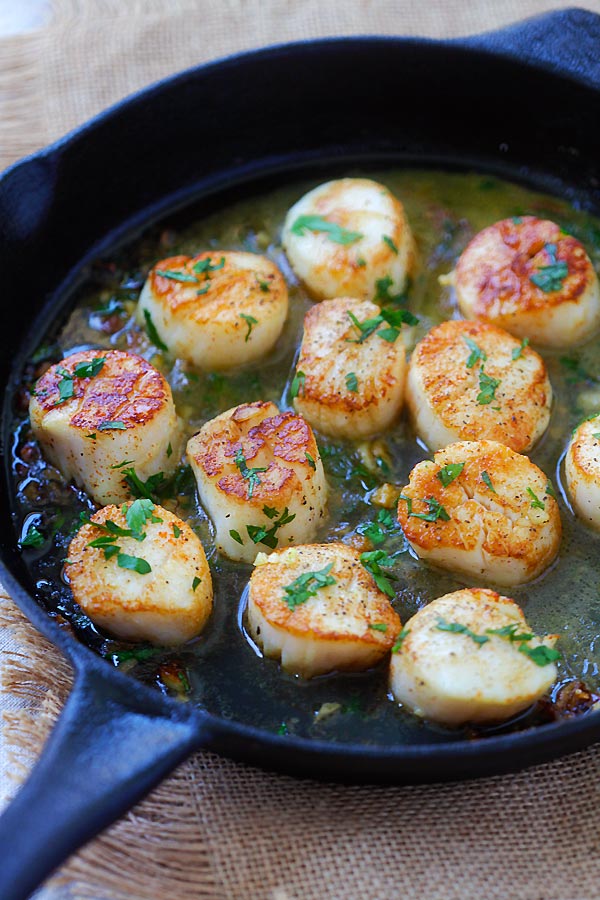 Garlic Scallops
Garlic Scallops – fresh, succulent scallops sauteed with garlic, butter, white wine and parsley. Easy recipe that takes only 15 mins!
Now, when you have fresh and natural scallops, you need only very basic ingredients to prepare them. Olive oil, butter, garlic, a splash or two of white wine, salt, ground black pepper, a pinch of cayenne pepper. That's all, and you will have these amazing and truly scrumptious garlic scallops that go so well on their own, or over some simple pasta such as parmesan garlic noodles or easy spaghetti. This recipe is inspired by the Garlic Scallops recipe on Ciao Florentina. You can also try my Brown Butter Scallops recipe.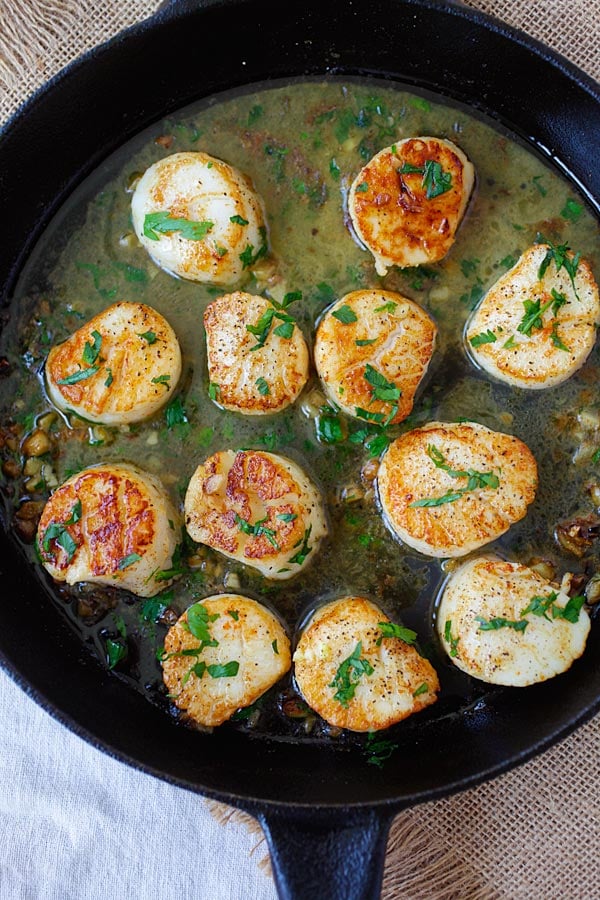 Garlic Scallops Recipe
Serves 3 | Prep Time: 5 Mins | Cook Time: 10 Mins
Inspired by: Ciao Florentina
Ingredients:
1 lb natural and untreated scallops
1 tablespoon olive oil
2 tablespoons melted butter
3 cloves garlic, minced
1/4 cup white wine
Pinch of cayenne pepper
Pinch of salt
3 dashes ground black pepper
1 tablespoon chopped Italian parsley leaves
Method:
Rinse the scallops with cold water and remove the tough ligament from the side of the scallops. Pat dry with paper towels.
Heat up a skillet (cast-iron preferred) on medium to high heat. When it's fully heated, add the olive oil and butter. Saute the garlic for a little bit and add the scallops, pan-sear until both surfaces turn brown. Add the white wine, cayenne pepper, salt and black pepper. Bring it to a light simmer or until the inside of the scallops are cooked through. Turn off heat and serve immediately.
Cook's Note:
You may serve the garlic scallops with pasta or as is.


Most-Pinned Recipes
Chili Lime Chicken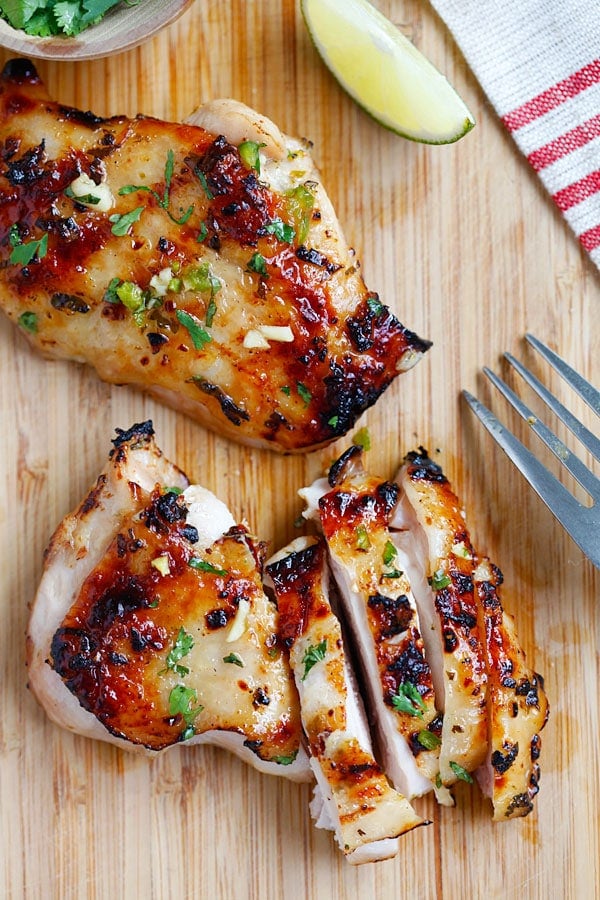 Honey Lime Chicken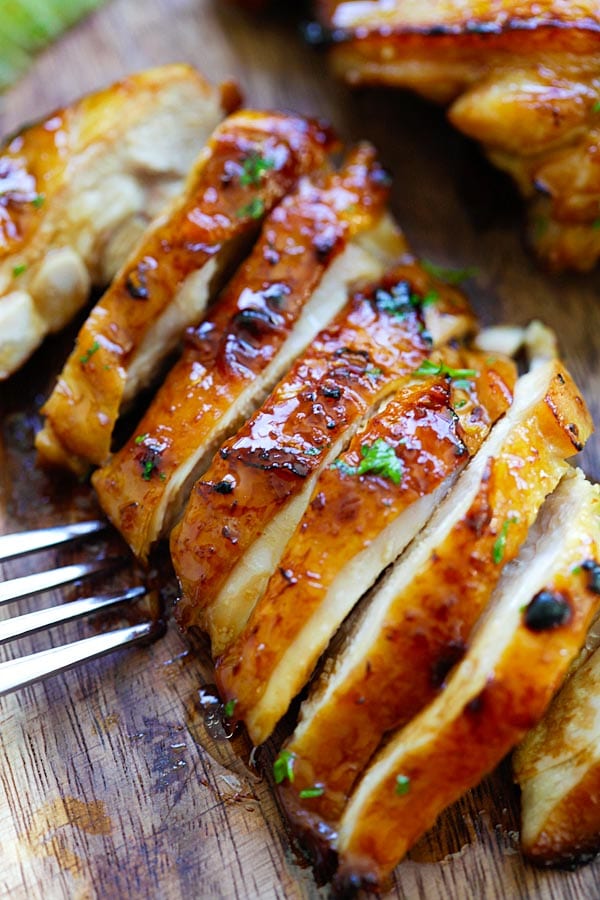 Brown Butter Garlic Honey Roasted Carrots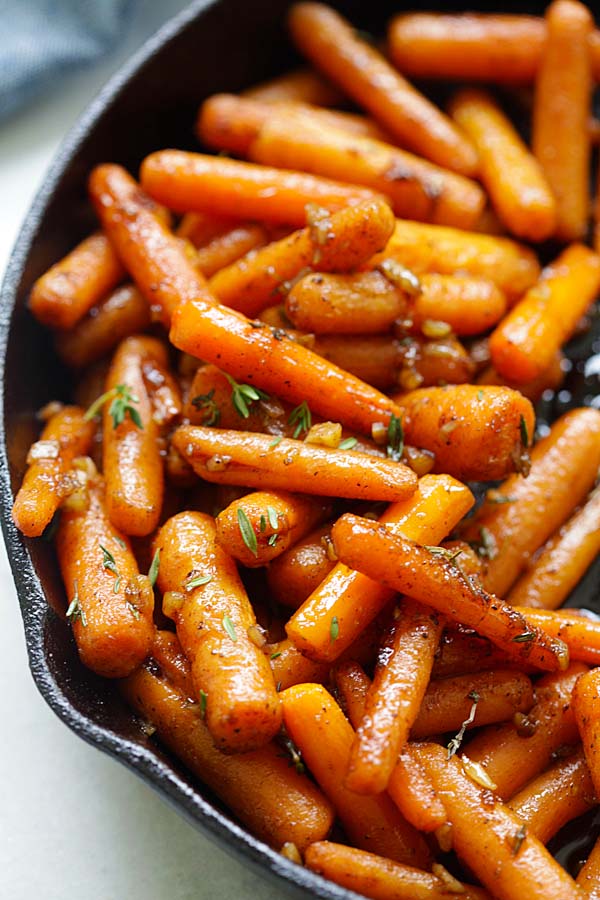 Cilantro Lime Chicken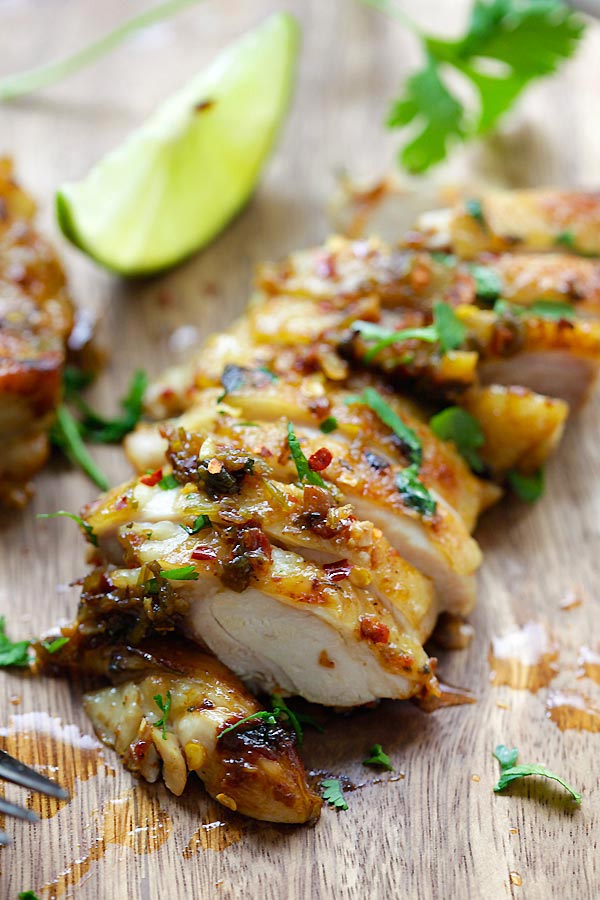 Italian Roasted Potatoes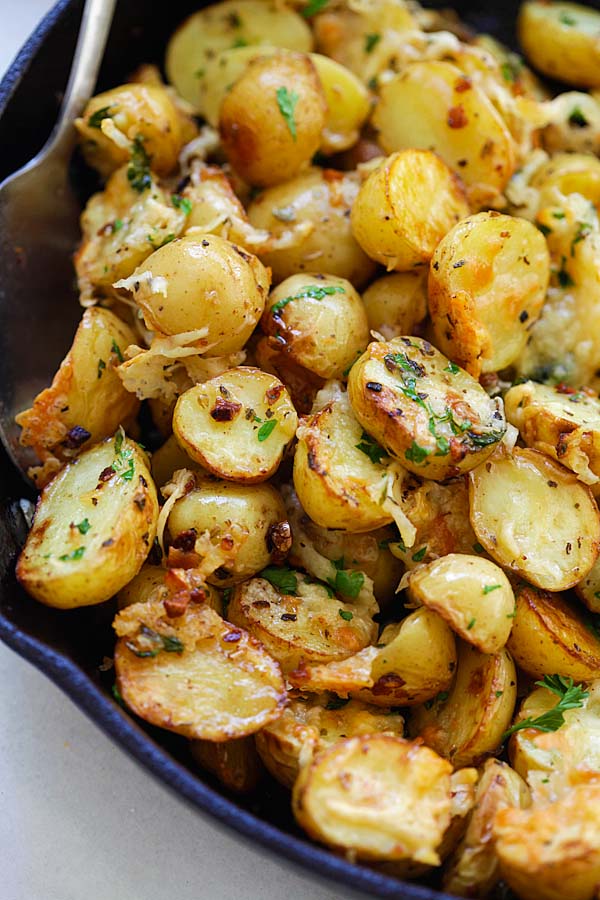 Honey Garlic Salmon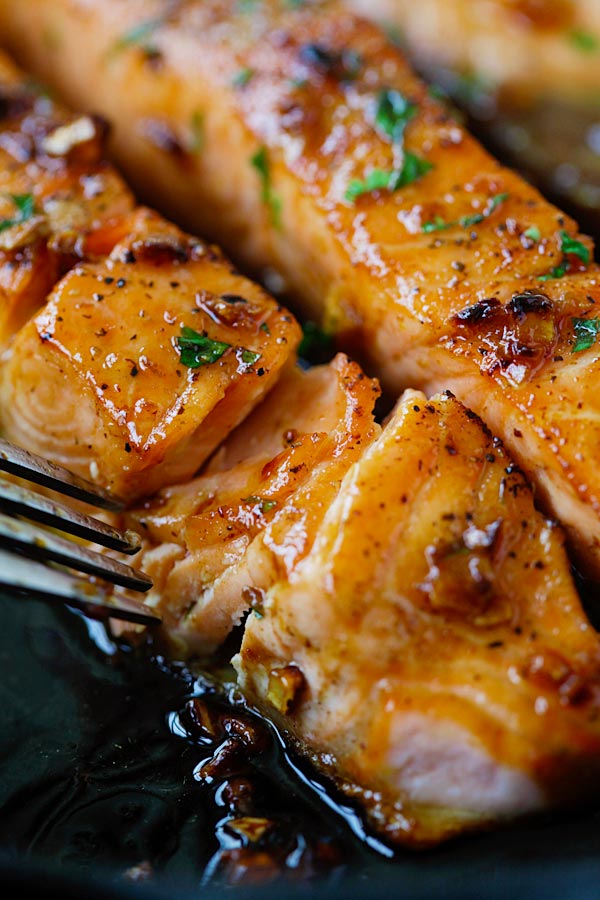 Parmesan Roasted Cauliflower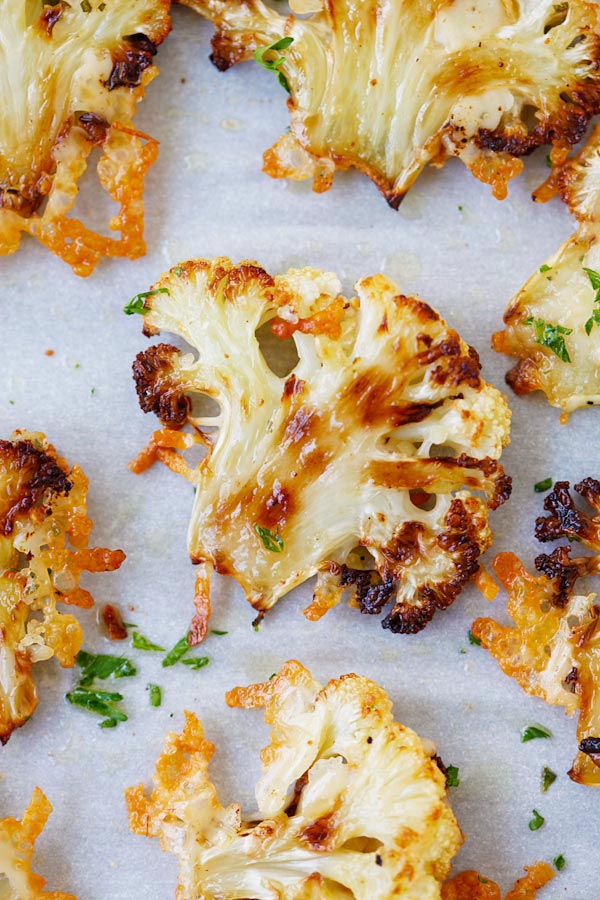 Garlic Herb Roasted Potatoes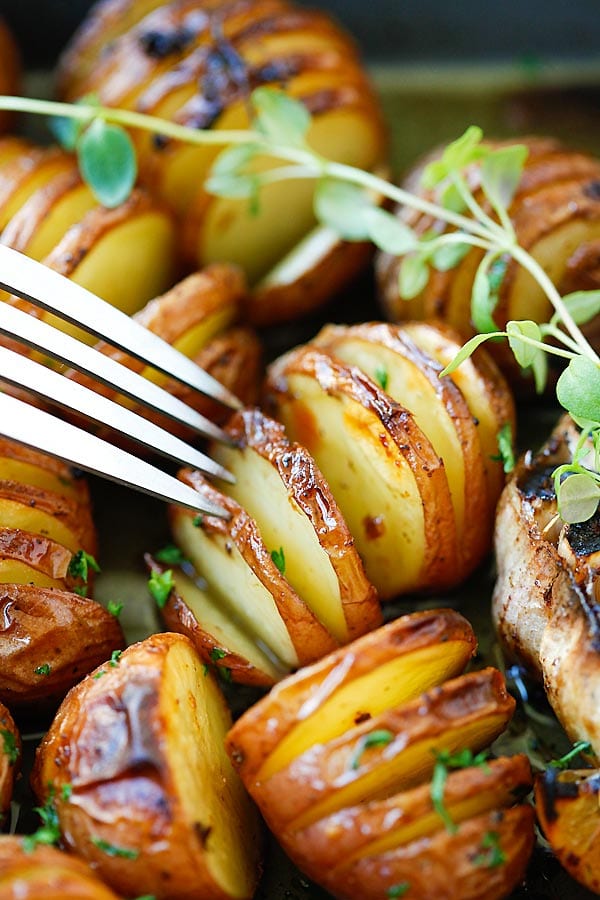 Creamy Garlic Chicken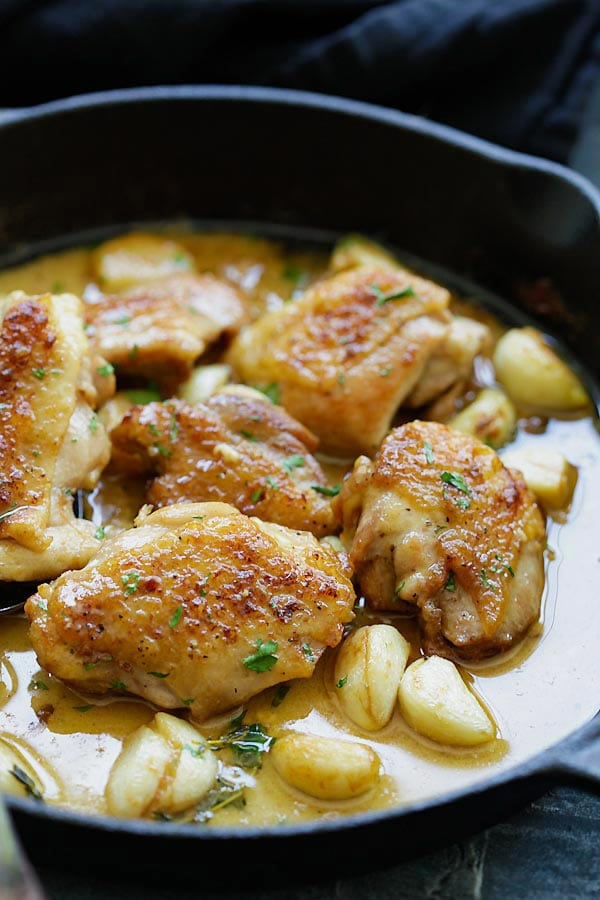 Garlic Parmesan Roasted Carrots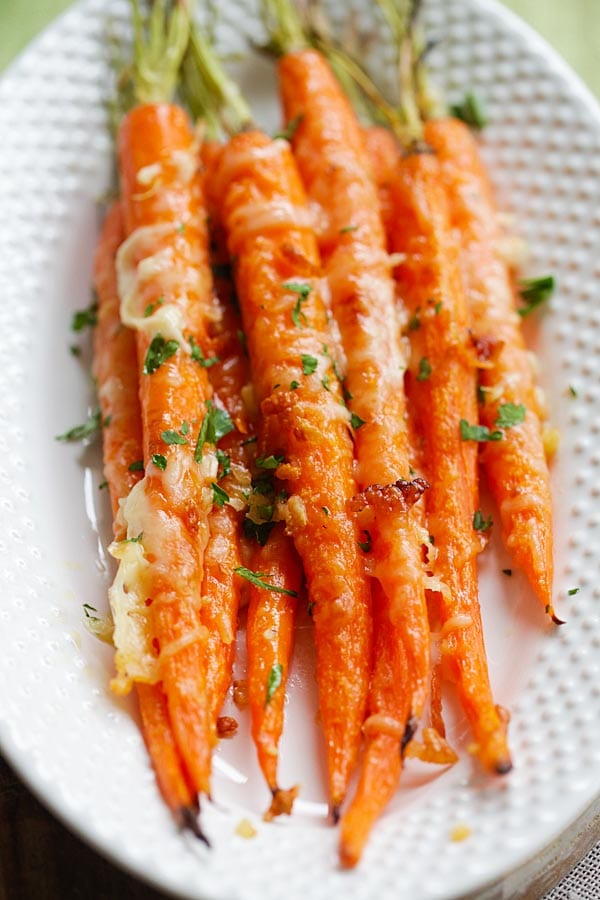 Hawaiian Shrimp Scampi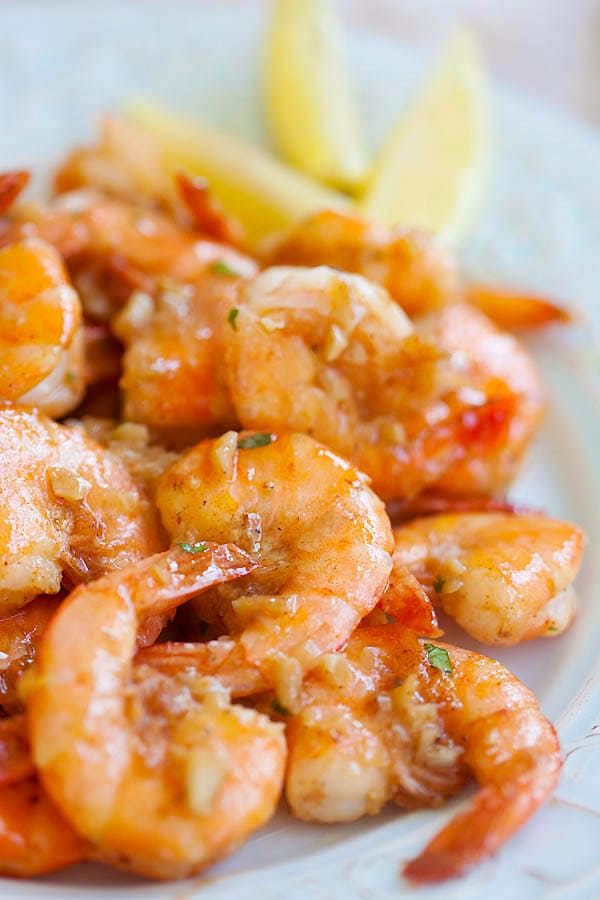 Garlic Butter Brazilian Steak