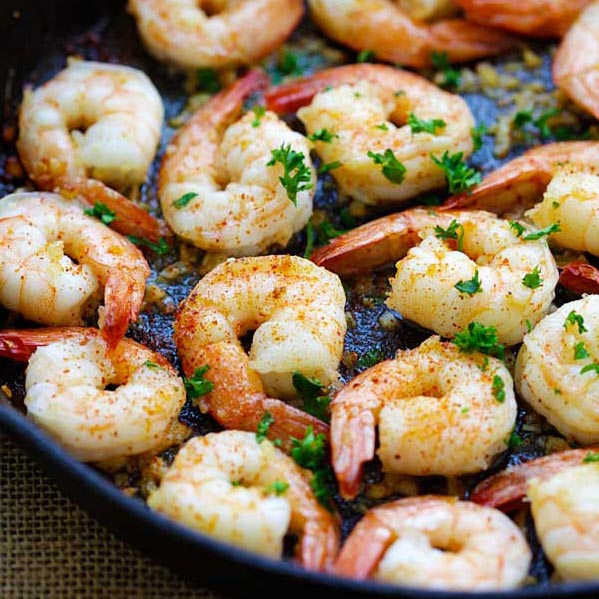 Garlic Shrimp
Garlic Shrimp – amazing sauteed shrimp with garlic, butter, lemon juice and cayenne pepper. This recipe takes only 10 mins from prep to dinner table
Prep time:
Cook time:
Total Time: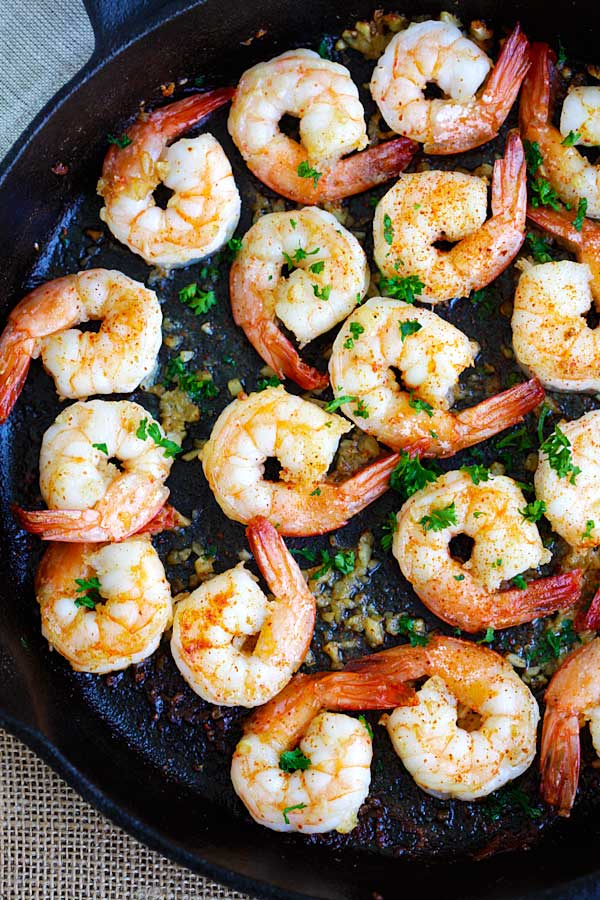 Garlic Shrimp
Garlic Shrimp – amazing sauteed shrimp with garlic, butter, lemon juice and cayenne pepper. This recipe takes only 10 mins from prep to dinner table!
Garlic pairs perfectly with shrimp in a simple saute as it infuses the shrimp with the amazing aromas. I always use a combination of olive oil and butter to saute my garlic. Butter makes everything better, it really does.
The end result is a skillet of sizzling garlic shrimp: super garlicky, buttery, with a tint of citrusy lemon juice. Top the shrimp with dashes of cayenne pepper and chopped parsley and you have the most perfect shrimp dish that your family will love you for, and it takes only 10 minutes!!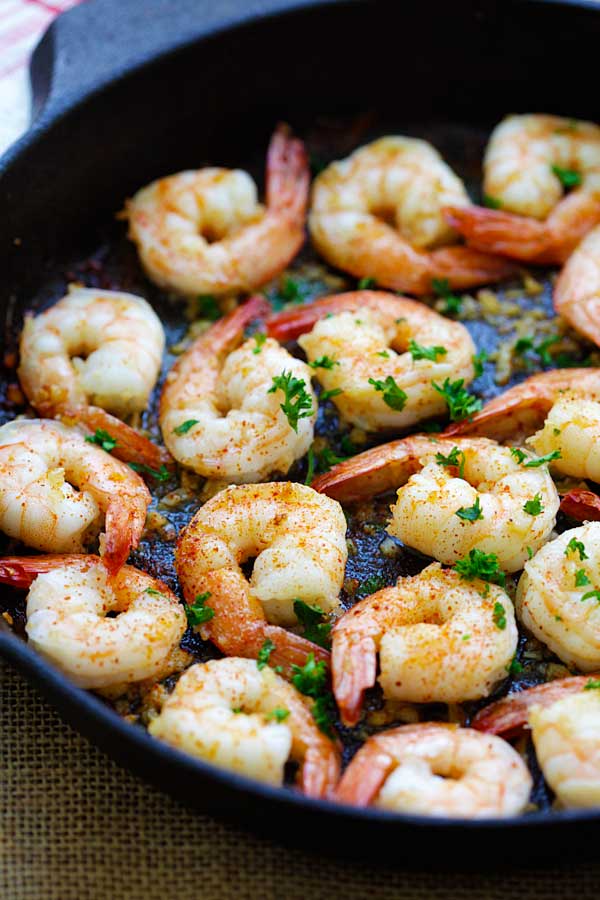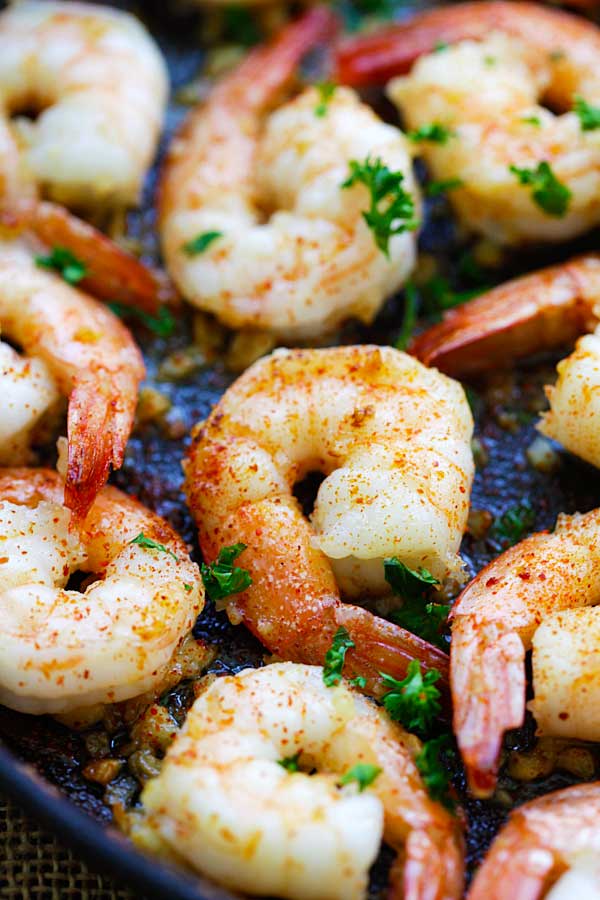 Garlic Shrimp Recipe
Serves 3 | Prep Time: 5 Mins | Cook Time: 5 Mins
Ingredients:
1 tablespoon olive oil
2 tablespoons butter
4 cloves garlic, minced
12 oz shelled and deveined jumbo shrimp, tail-on
Pinch of salt
1/2 tablespoon lemon juice
3 dashes cayenne pepper
Chopped parsley
Method:
Heat up a skillet (cast-iron preferred) on medium heat and add the olive oil and butter. Saute the garlic until aromatic, add the shrimp, stir to combine well. Add the salt, lemon juice and continue to cook the shrimp. Top the shrimp with the cayenne pepper and parsley. Remove from heat and serve immediately.

Trending Now
Crispy Leaf Potatoes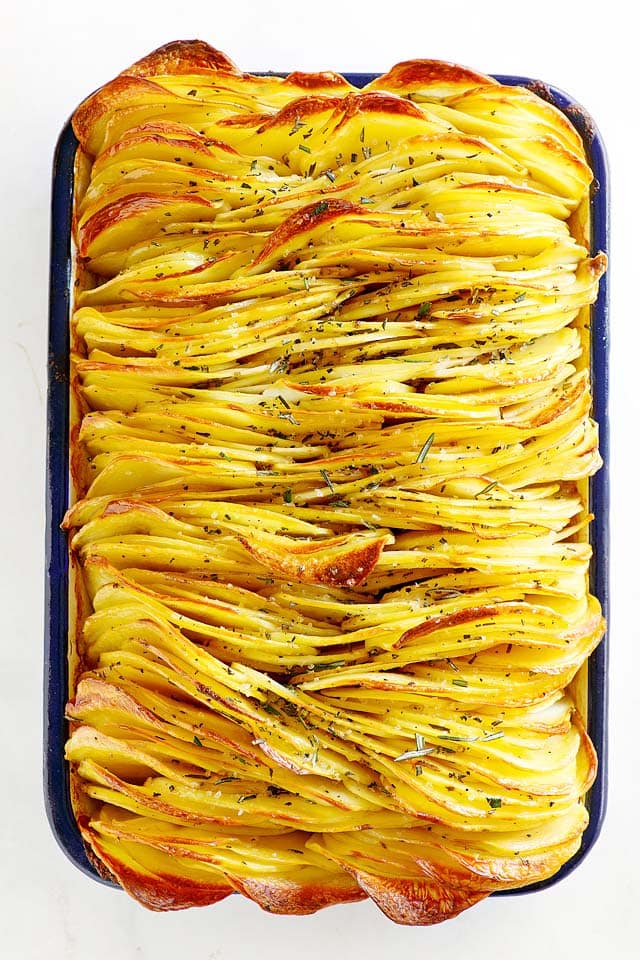 Dry Rub Baked Chicken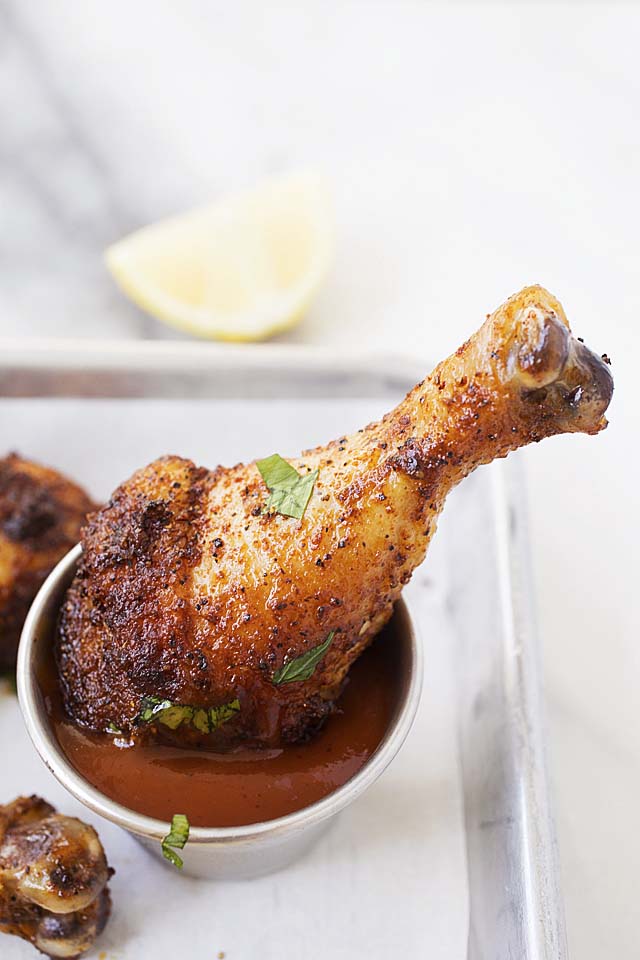 One-Pan Pasta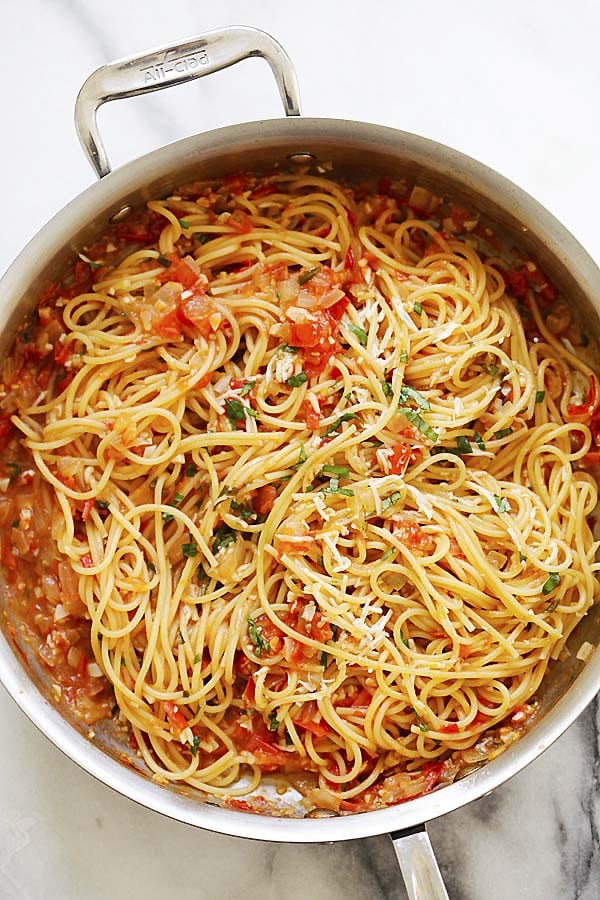 Cheese Puffs (Gougeres)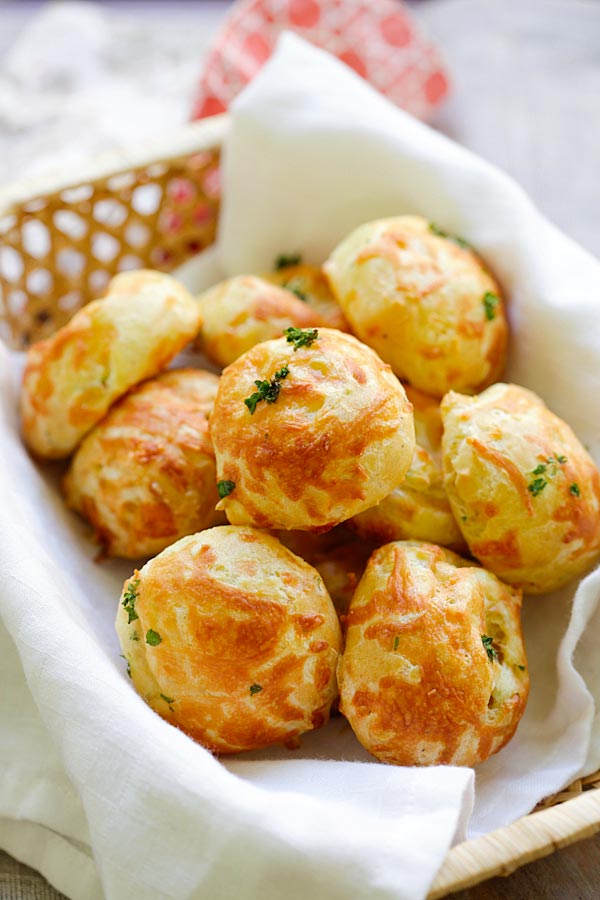 Baked Chicken and Potato Casserole