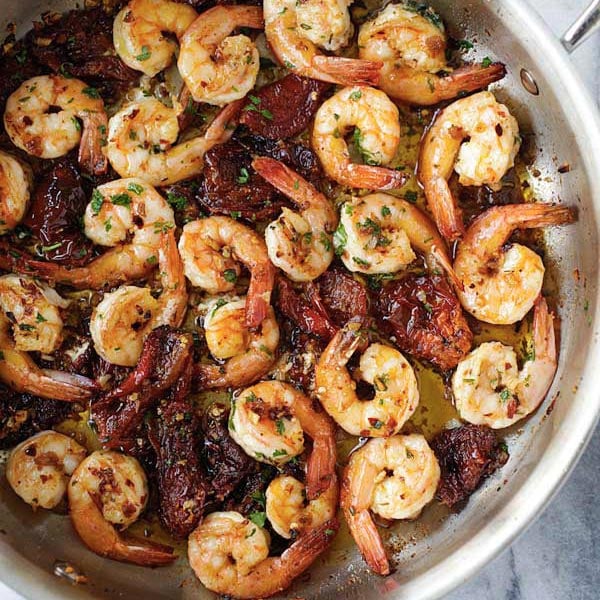 Garlic Sun-Dried Tomatoes Roasted Shrimp
Garlic Sun-Dried Tomatoes Roasted Shrimp – Best garlic roasted shrimp recipe ever! Learn how to make this Spanish/Mediterranean dish
Prep time:
Cook time:
Total Time: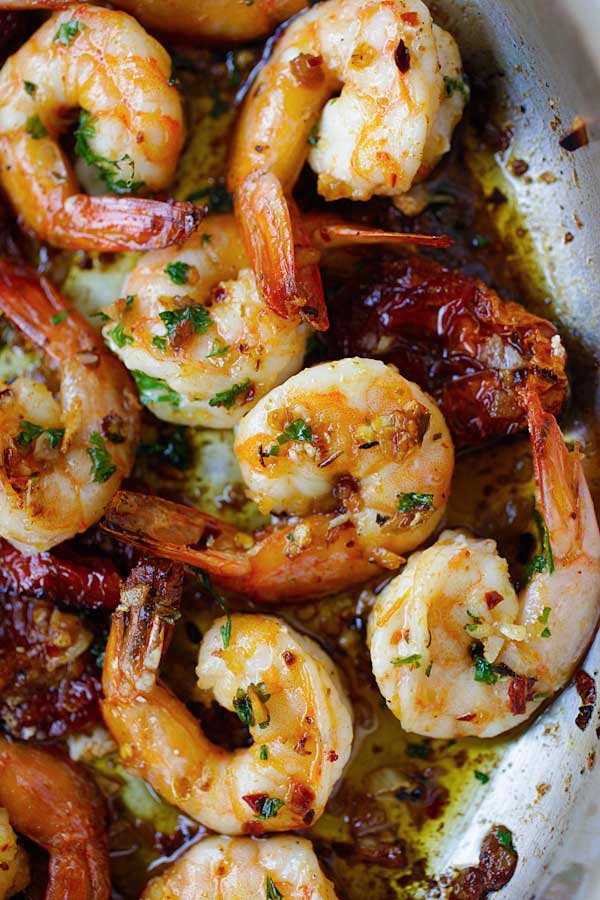 Garlic Sun-Dried Tomatoes Roasted Shrimp
Garlic Sun-Dried Tomatoes Roasted Shrimp – Best garlic roasted shrimp recipe ever! Learn how to make this Spanish/Mediterranean dish.
The dish is very simple; you will need lots of garlic, some sun-dried tomatoes, olive oil, parsley, chili flakes and shrimp. This Mediterranean dish is very much like the ones served at Tapas restaurants in Spain and all over Mediterranean. The sweet thing is that you don't have to pay an arm or a leg for it, as you can whip it up in 20 minutes at the comfort of your own home.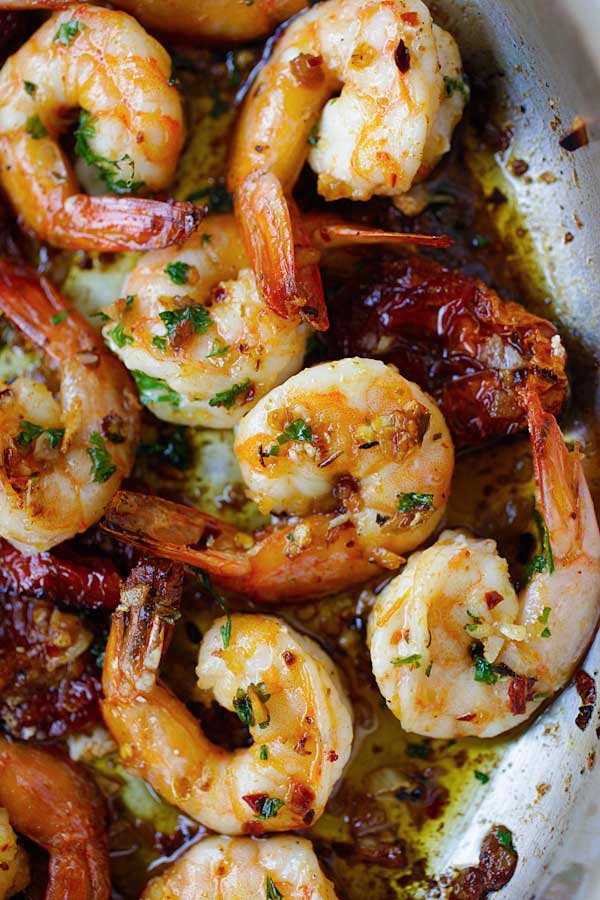 Garlic Sun-Dried Tomatoes Roasted Shrimp Recipe
Serves 4 | Prep Time: 10 Mins | Cook Time: 10 Mins

Ingredients:
4 tablespoons olive oil
4 cloves garlic, minced
1/2 cup sun-dried tomatoes in oil
1 heaping teaspoon chili flakes, or more to taste
1 lb shelled, deveined and tail-on shrimp
1/4 teaspoon salt or to taste
1 tablespoon parsley leaves, chopped

Method:
Heat up the oven to 375F.
Heat up a skillet with the olive oil on medium heat. Add the garlic and lightly saute. Add the sun-dried tomatoes and the chili flakes, stir to mix well, until the oil becomes slightly red in color. Add shrimp, salt and parsley leaves, stir to combine well.
Transfer the shrimp into the oven, roast for 10 minutes. Dish out and serve immediately.
Cook's Note:
This dish is supposed to be greasy. The shrimp should be somewhat soaked in the olive oil. Cut down the amount of olive oil if you want a healthier dish.

NEW! Menu Pairing Ideas:
Most-Pinned Recipes
Chili Lime Chicken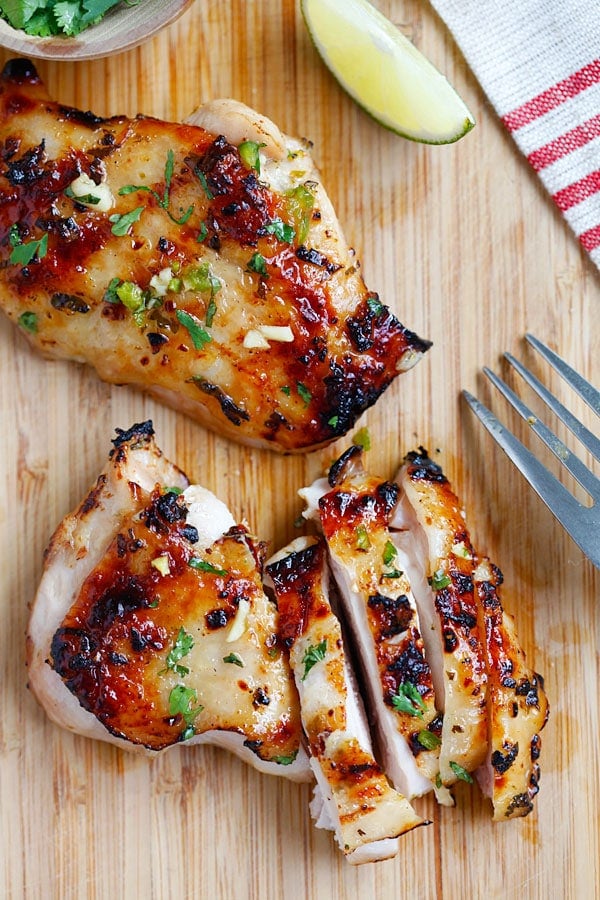 Honey Lime Chicken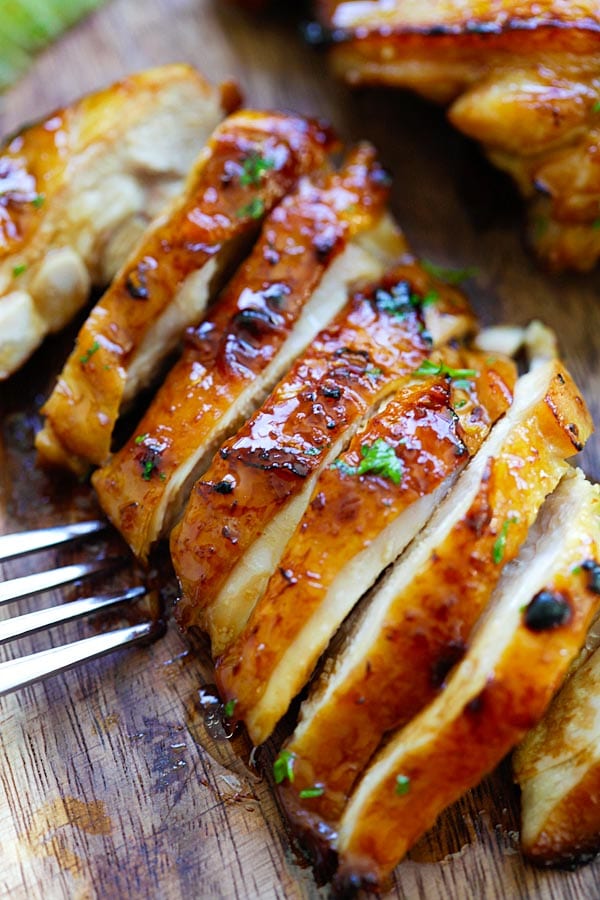 Brown Butter Garlic Honey Roasted Carrots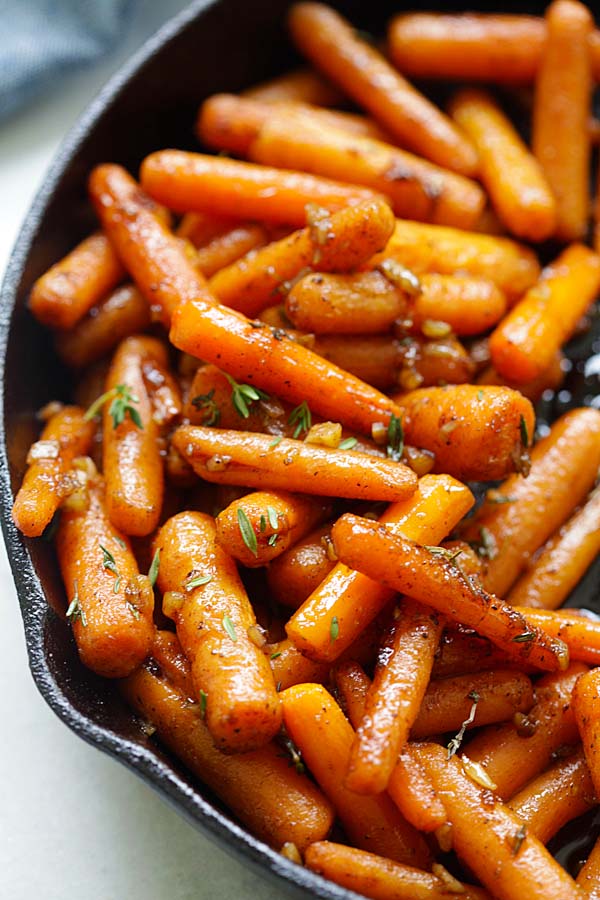 Cilantro Lime Chicken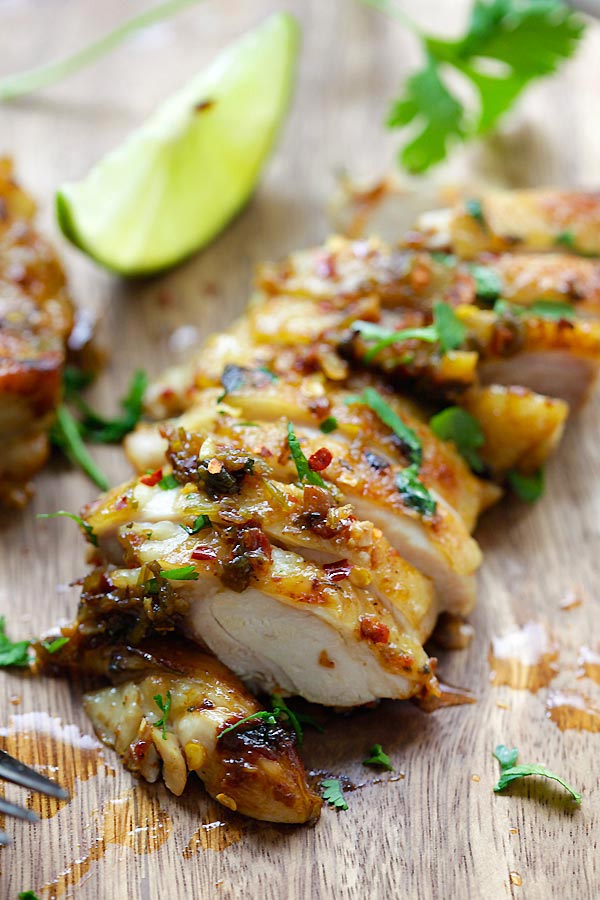 Italian Roasted Potatoes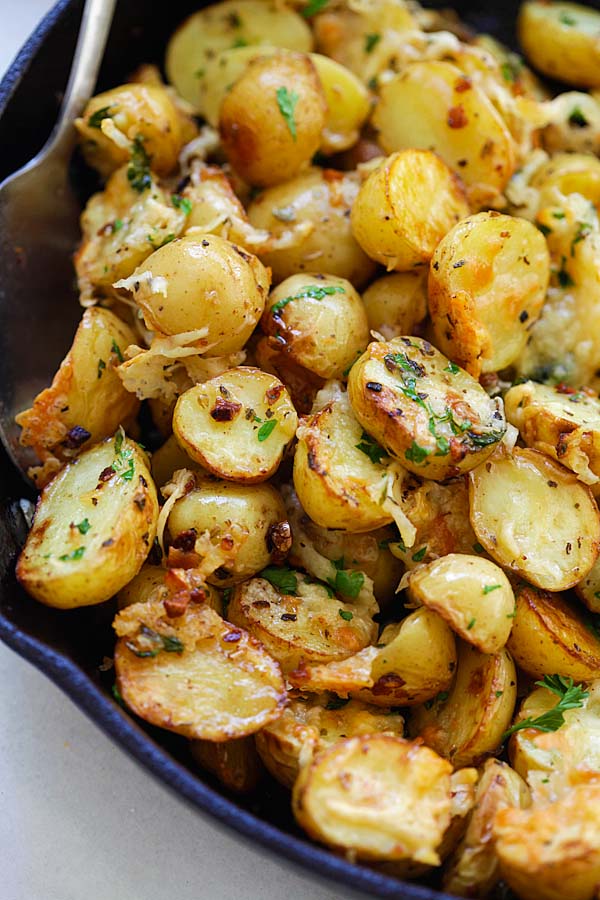 Honey Garlic Salmon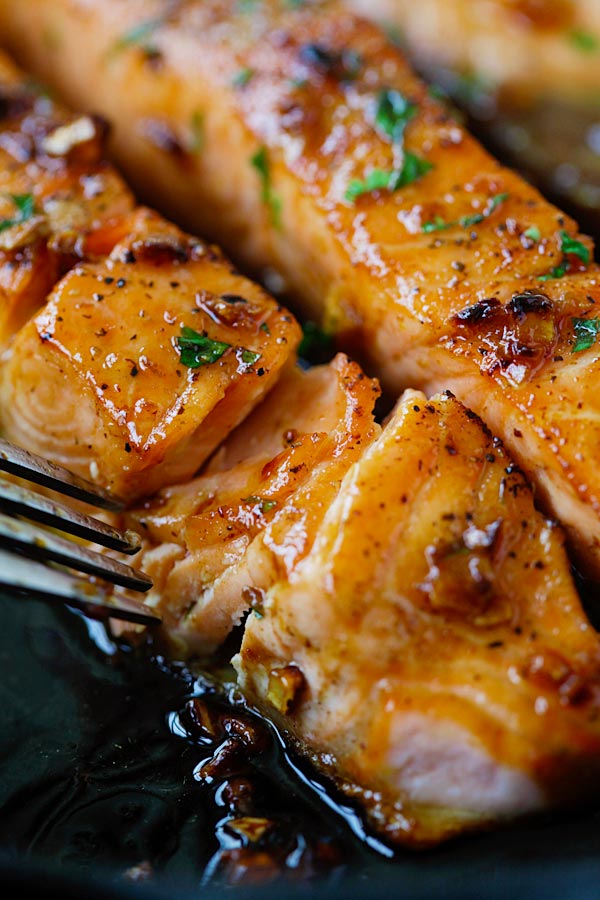 Parmesan Roasted Cauliflower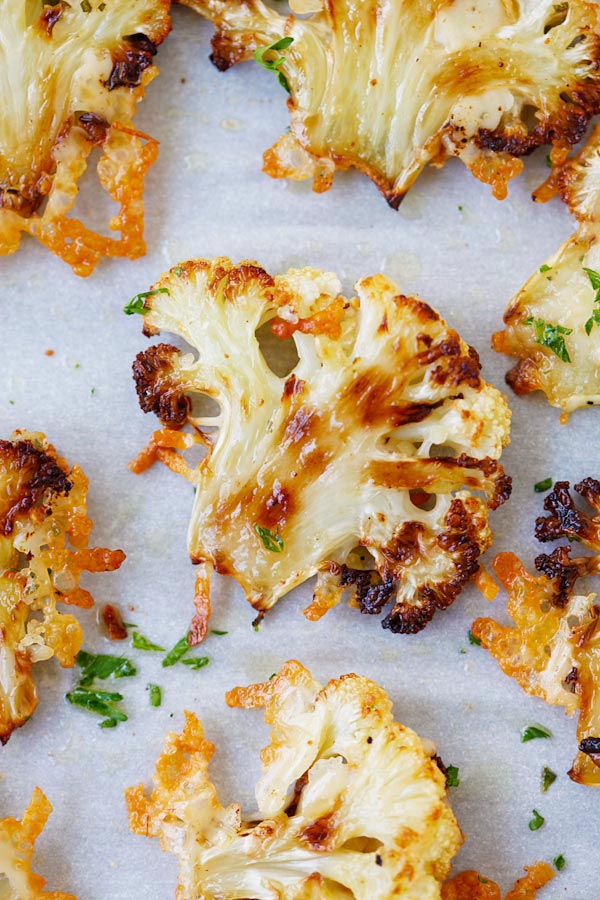 Garlic Herb Roasted Potatoes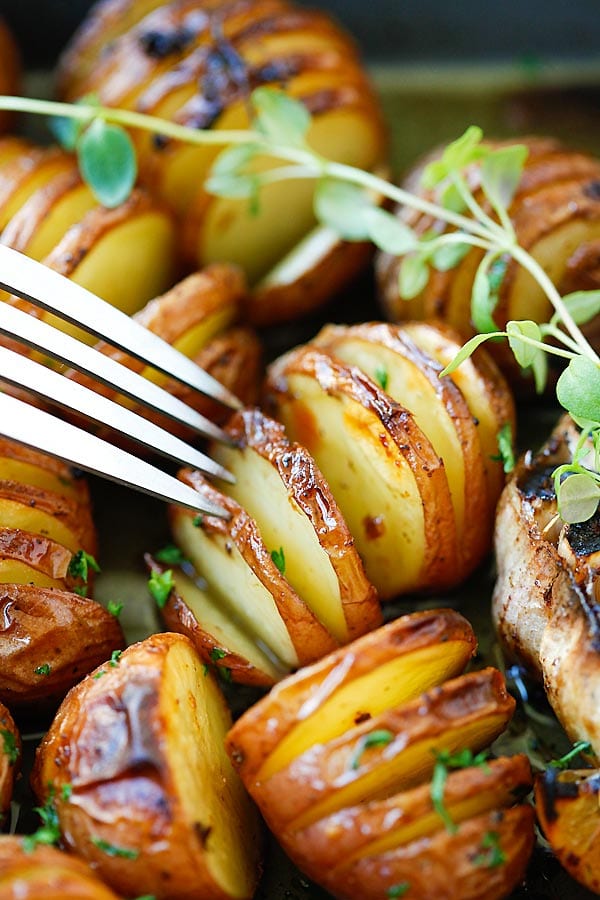 Creamy Garlic Chicken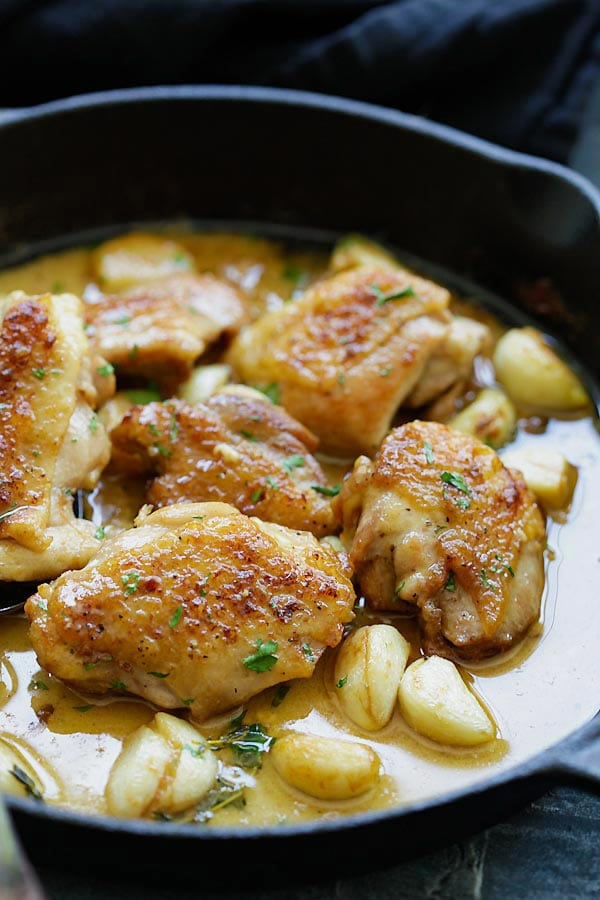 Garlic Parmesan Roasted Carrots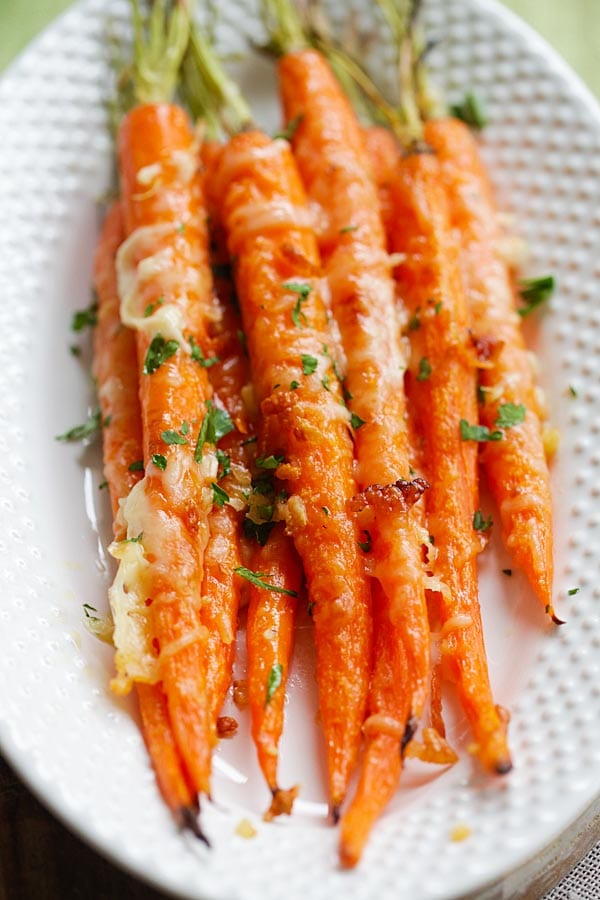 Hawaiian Shrimp Scampi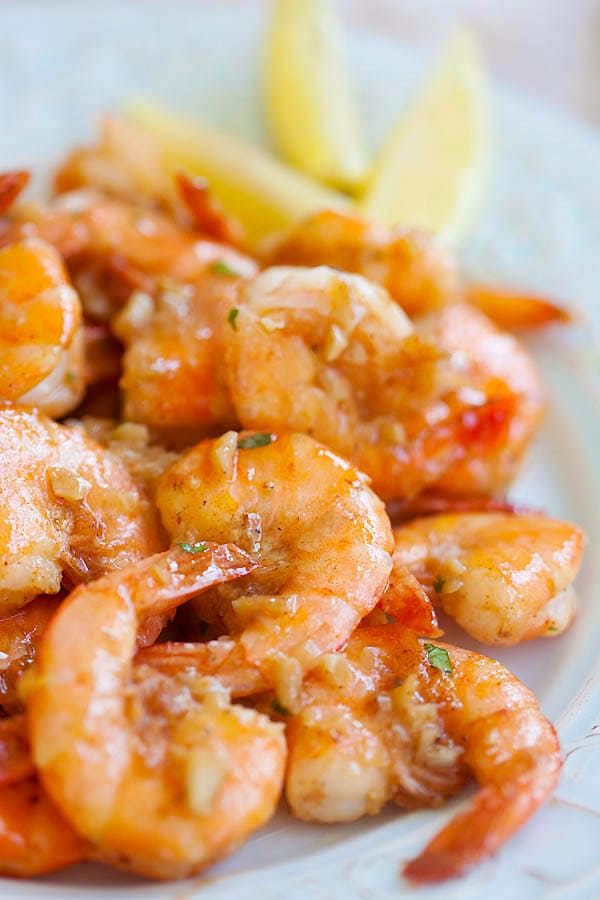 Garlic Butter Brazilian Steak