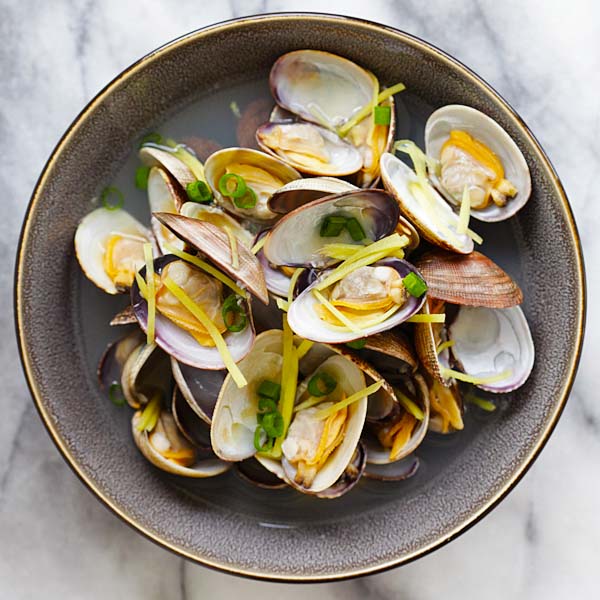 Ginger and Clam Soup
Ginger and Clam Soup recipe – It takes only a few ingredients and 15 minutes to prepare.
Prep time:
Cook time:
Total Time: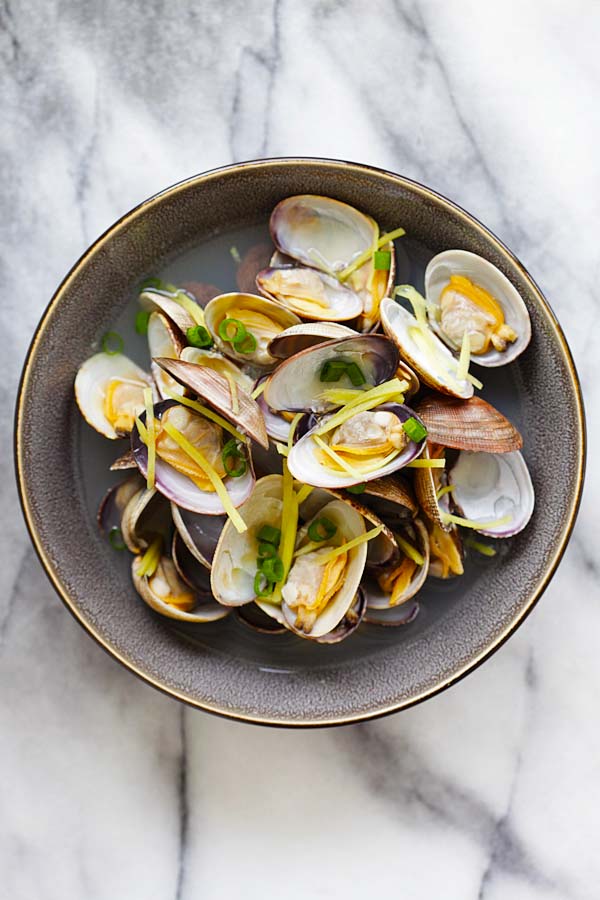 Ginger and Clam Soup
Ginger and Clam Soup – Nourishing Chinese style soup with clams and lots of ginger. This soup is absolutely delightful and so easy to make!
There are endless variations of soups in Chinese cuisine as so many ingredients could be used—Chinese herbs, protein (chicken, pork, beef, duck), vegetables (fresh and dried), dried seafood (dried scallops, abalone, oysters, etc.) or the combination of all the ingredients above. The possibilities are endless, and they taste much better than egg drop soup and hot and sour soup!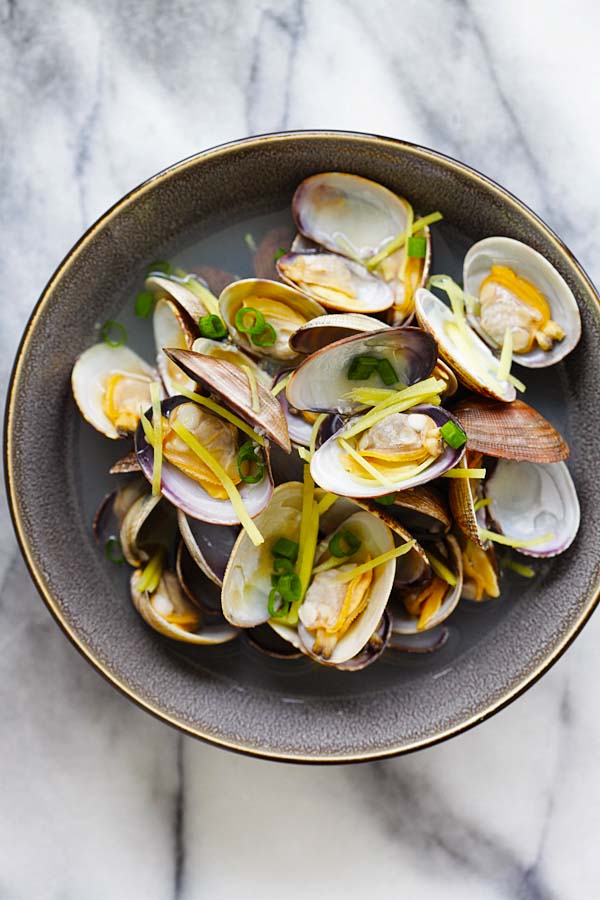 Ginger and Clam Soup Recipe
Serves 2 | Prep Time: 10 Mins | Cook Time: 5 Mins
Ingredients:
1 1/2 cups water
1 1/2-inch piece fresh ginger, peeled and cut into thin matchstick strips
1 lb Manila clams, rinsed and scrubbed
1 tablespoon Chinese rice wine
Salt to taste
Dash of white pepper
Method:
Bring the water to boil and add the ginger and clams. Cover the pot and let cook for about 3-5 minutes, or until all clams are open. Add the Chinese rice wine, salt to taste, and pepper. Dish out and serve immediately.
Cook's Note:
For this recipe, please use the regular Chinese rice wine which is transparent in color, and not the amber-colored Shaoxing rice wine.
Most-Pinned Recipes
Ginger Garlic Baked Chicken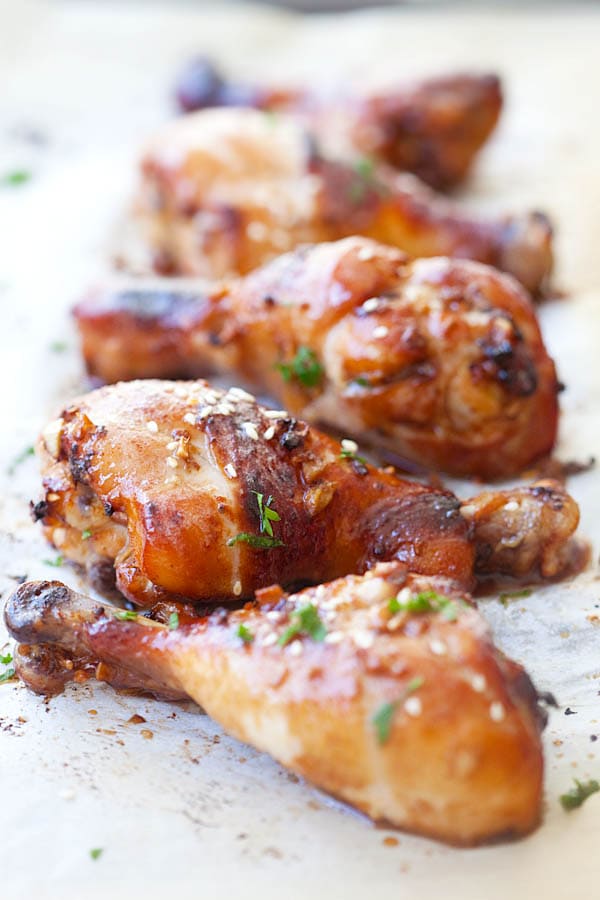 Crab Rangoon (Cream Cheese Wontons)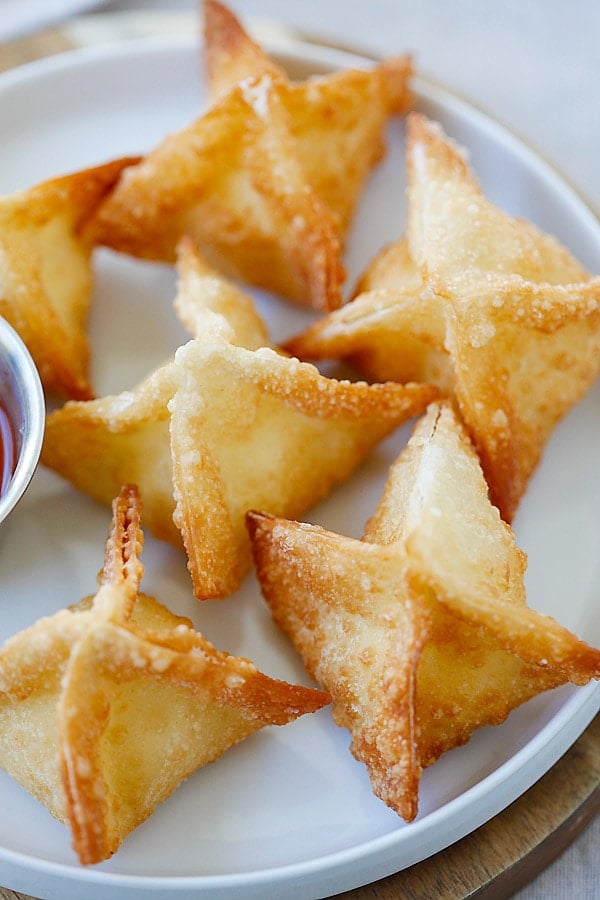 Chicken Wontons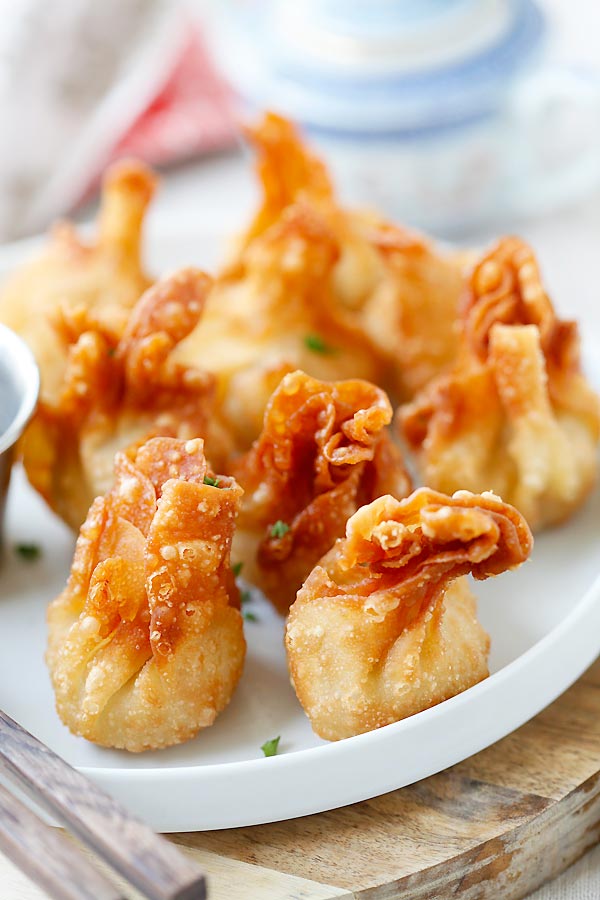 Onion Scallion Beef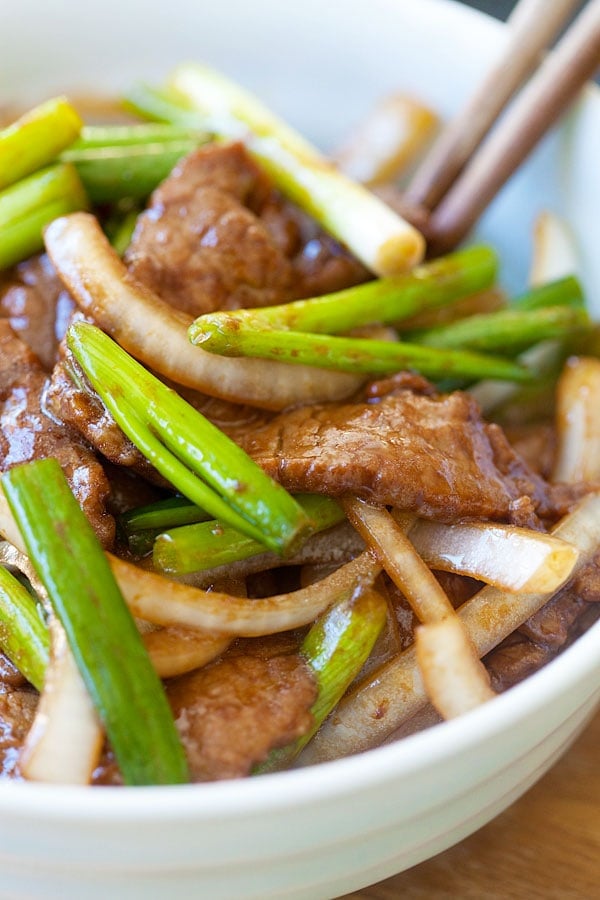 Thai Chicken Sate with Peanut Sauce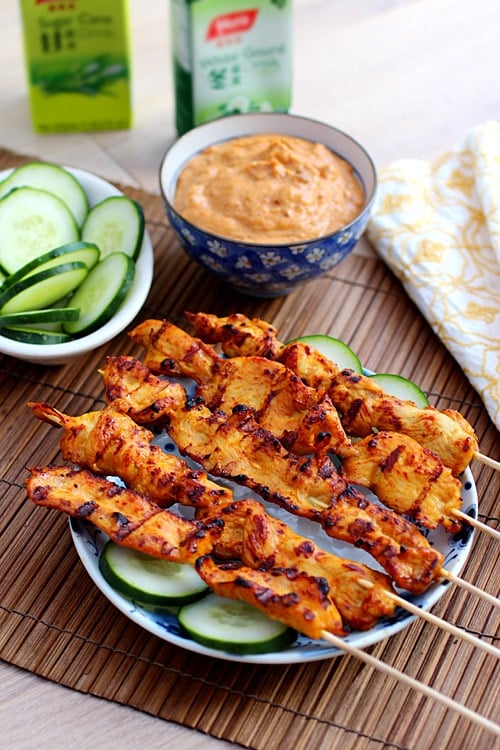 Thai Peanut Sauce