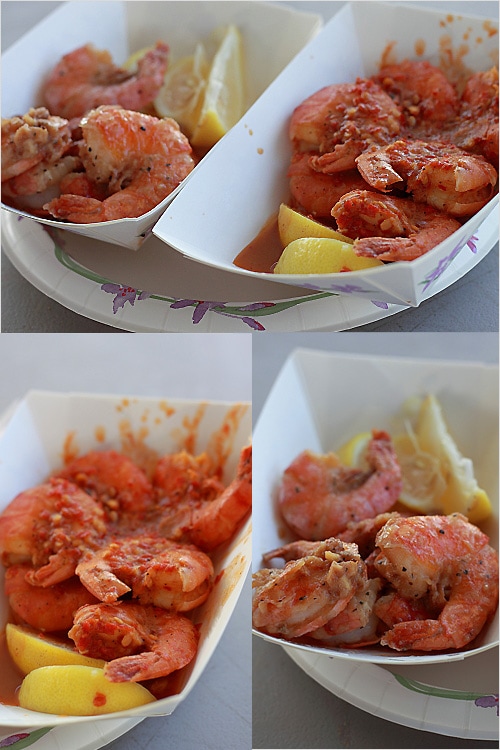 Aloha from Waikiki, O'ahu!
We stumbled upon the world-famous Giovanni's White Shrimp truck at the north shore of O'ahu today, at Kahuku. Along the drive to the north shore, there are many shrimp trucks selling shrimp scampi, garlic shrimp or shrimp plates; there are also a few road site joints selling live shrimps caught from the nearby shrimp farms.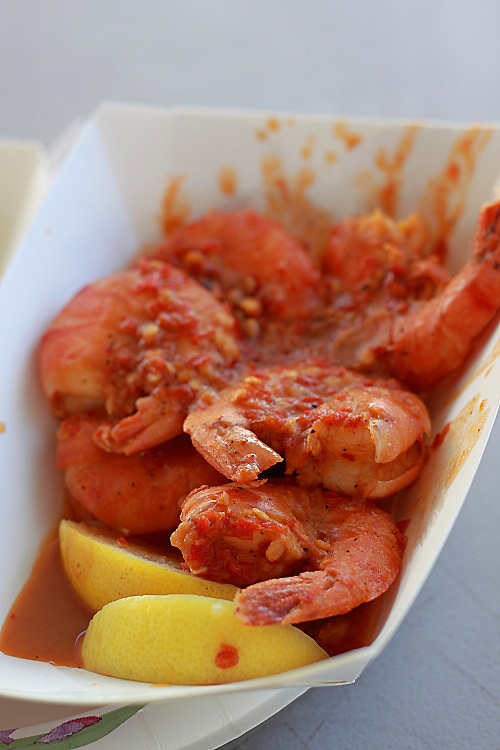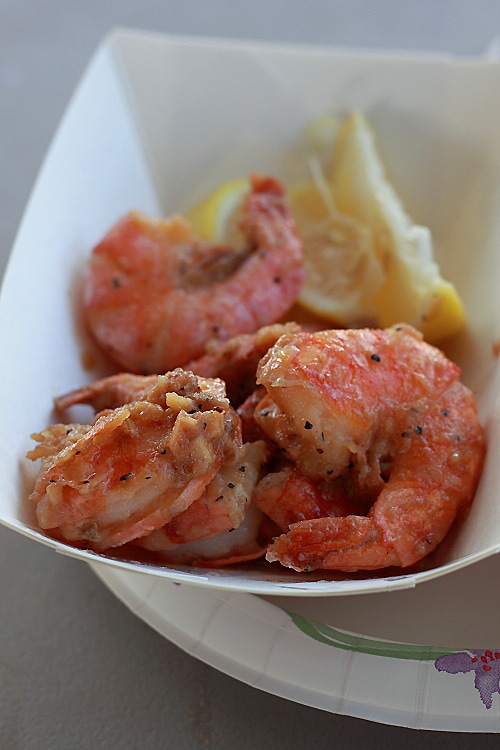 Totally unassuming in its appearance and set-up, Giovanni's shrimp is basically a mobile truck selling shrimp, but their shrimp is known to be the best on the island of O'ahu according to the locals and also many guide books. Plus, a truck load of people waiting eagerly in line for their shrimp can't be wrong.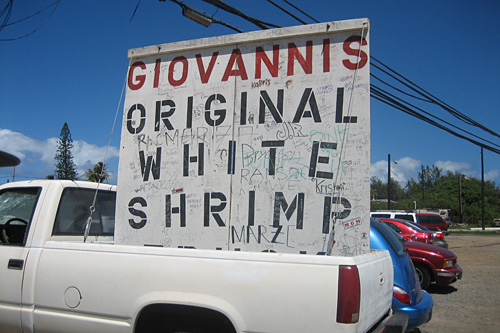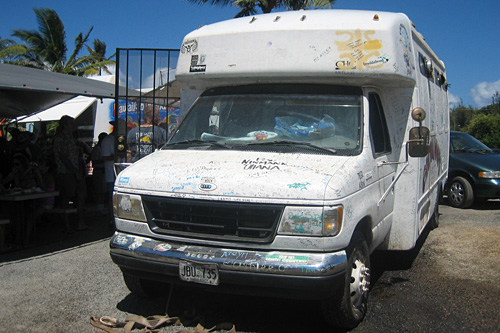 One local told me that the current operator is the second owner and bought the business from the original "Giovanni" for a hefty $400,000, including his secret recipes. Giovanni then regretted his decision and got some local thugs to try to take back the business but to no avail.
From what I gather, this shrimp truck is a mean business and a cash cow that pulls in thousands of cash by selling only shrimp plates, priced at $13 for a dozen of shrimp with two scoops of white rice.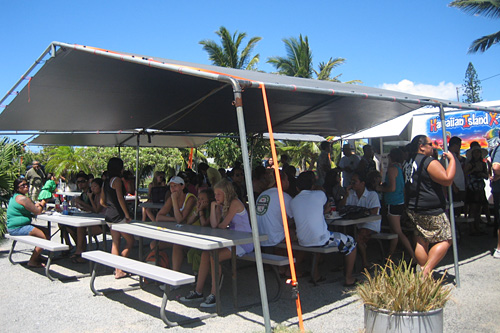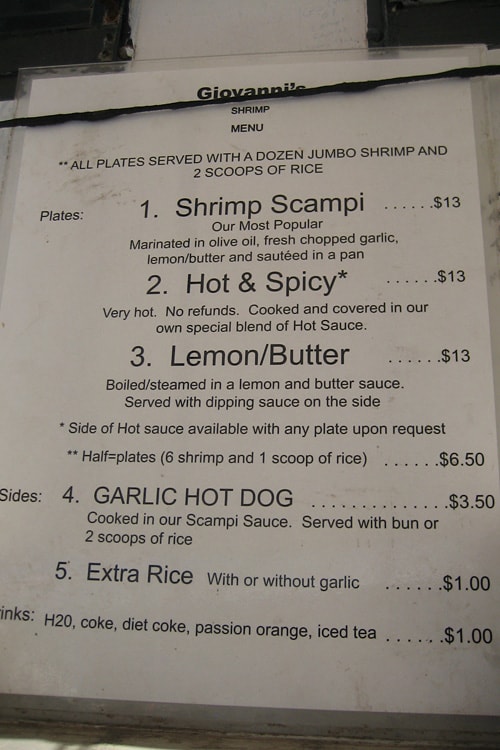 I tried out Giovanni's signature shrimp scampi and hot and spicy shrimp but opted out the rice. The shrimp is delicious! I am especially partial to the hot and spicy shrimp in their special blend of hot sauce.
The spicy shrimp got my tongue burning with the fiery kick from the hot sauce but I wanted more. The shrimp scampi was good, but I thought it lacks salt.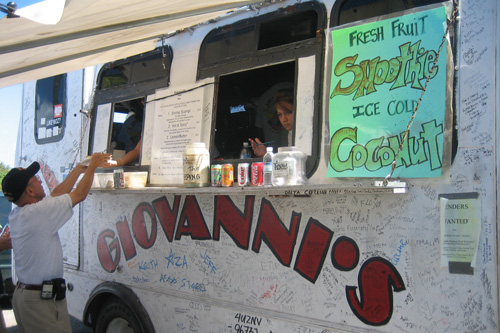 In any case, as a shrimp fan, I thoroughly enjoyed Giovanni's Original White Shrimp. The throng of tourists and locals who patiently waited for their shrimp plates obviously enjoyed their meals very much, too.
Giovanni's Original White Shrimp
Kamehameha Hwy, Kahuku,
O'ahu North Shore, Hawaii