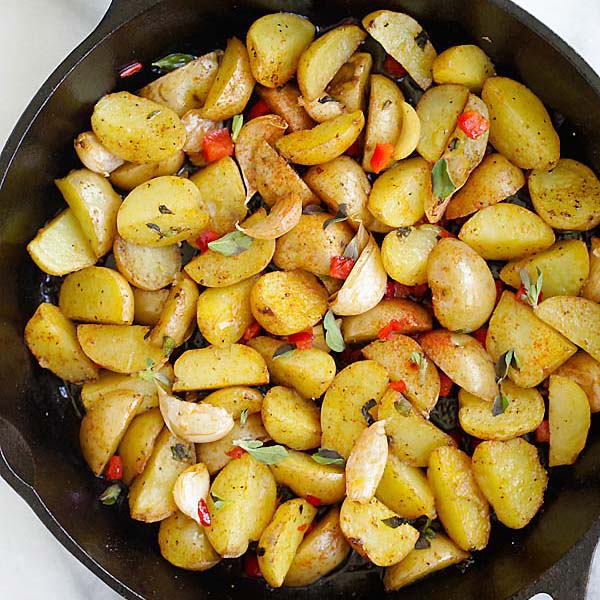 Greek Roasted Potatoes
Greek Roasted Potatoes – easy and delicious roasted potatoes with garlic, oregano, olive oil and red bell peppers. Takes only 20 mins
Prep time:
Cook time:
Total Time: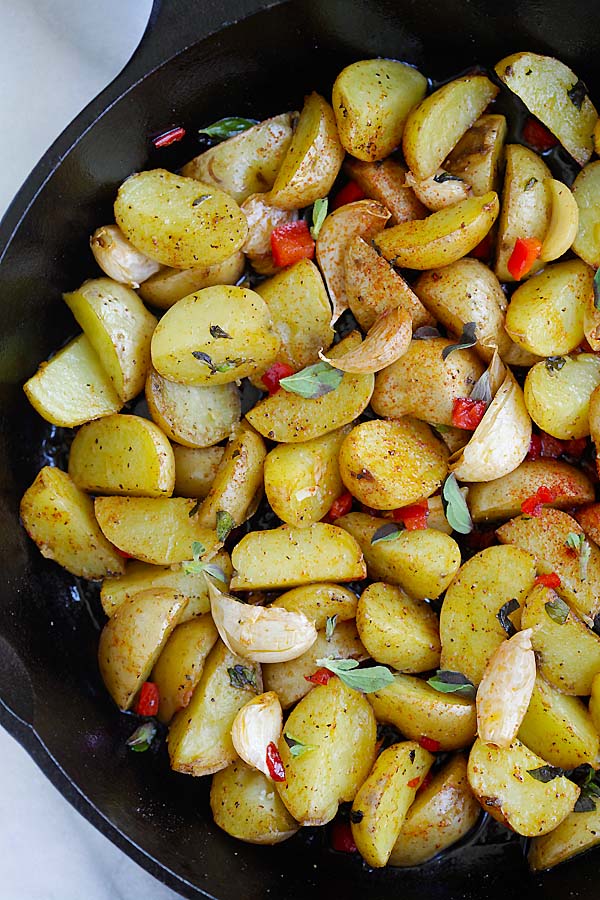 Greek Roasted Potatoes
Greek Roasted Potatoes – easy and delicious roasted potatoes with garlic, oregano, olive oil and red bell peppers. Takes only 20 mins.
I recreated this yesterday and it was a great success and it mimics the same taste I had in Greece. The potatoes are so tender and amazing, with the aroma of oregano and garlic, with just a tint of heat from the red bell peppers and paprika. Try this recipe, it takes 20 minutes.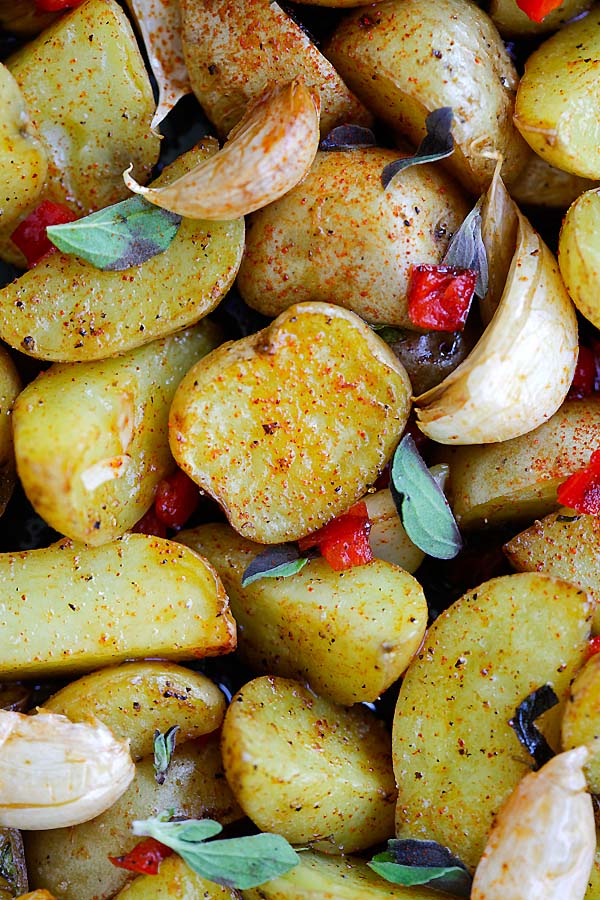 Greek Roasted Potatoes Recipe
Serves 3 | Prep Time: 5 Minutes | Cook Time: 15 Minutes
Ingredients:
1 lb baby potatoes
2 tablespoons olive oil
12 cloves garlic, lightly smashed
1/4 small red pepper, diced
1/4 teaspoon salt
Ground black pepper
3 dashes paprika
1 tablespoon chopped oregano
Method:
Preheat the oven to 400F. Clean and rinse the baby potatoes, drain and cut into halves or quarters.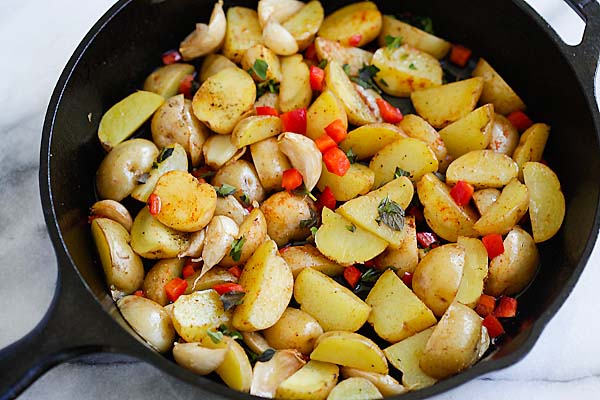 Heat up an oven-safe skillet (cast-iron preferred) and add the olive oil. Add the potatoes and cook until the surface turns slightly brown. Push the potatoes to one side and saute the garlic, follow by the red pepper, salt, black pepper, paprika and oregano, stir to combine well. Transfer the skillet into the oven, roast for 15 minutes. Remove from oven and serve immediately.
Cook's Note:
I used extremely small baby potatoes. If you have bigger potatoes, roast for 20 minutes or until cooked. You may also roast the potatoes right away in the oven. Just combine the olive oil, garlic, potatoes, Italian seasoning, salt and paprika with the potatoes and follow the remaining steps. Roast for 20 minutes.
Read more at https://rasamalaysia.com/italian-roasted-potatoes/2/#IBihYy6qQE1ZfuH1.99
Most-Pinned Recipes
Chili Lime Chicken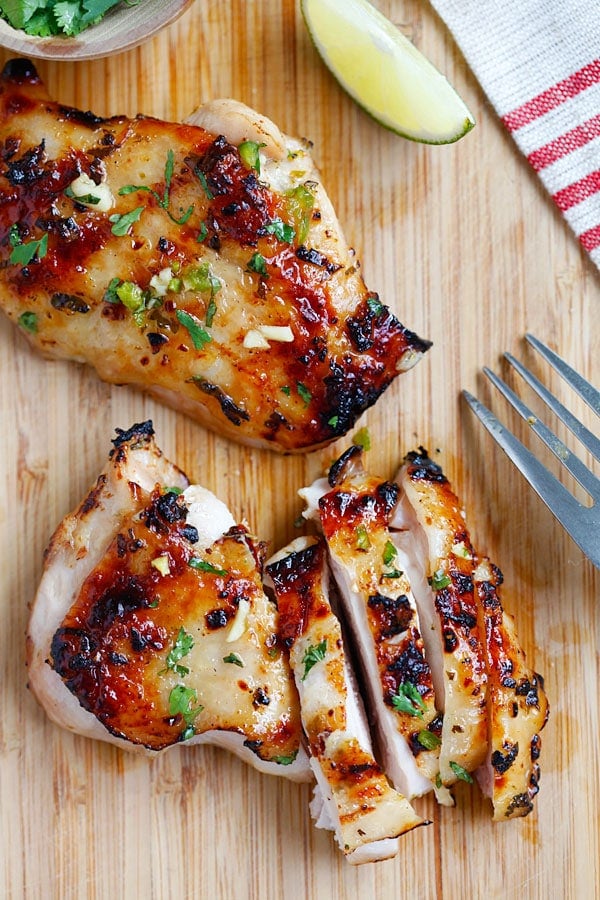 Honey Lime Chicken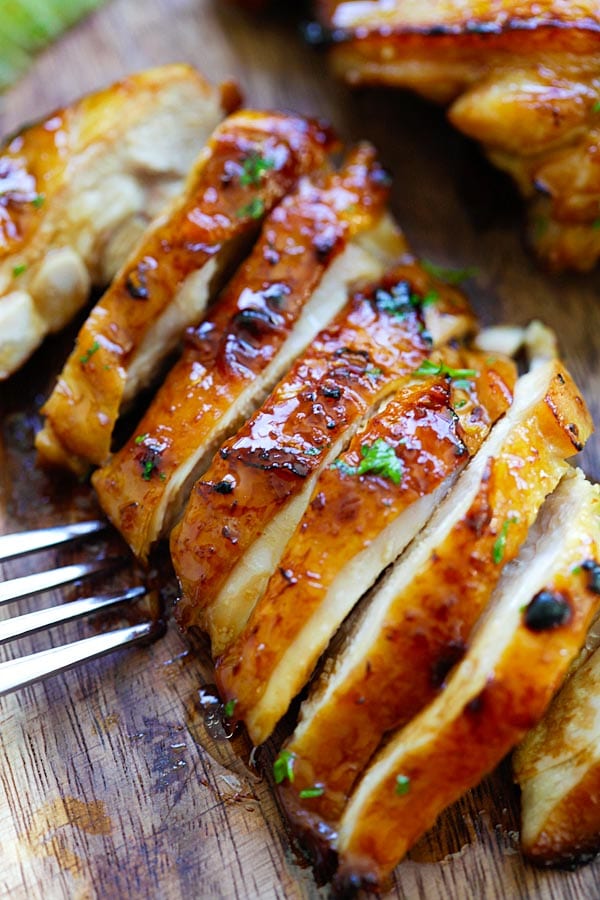 Brown Butter Garlic Honey Roasted Carrots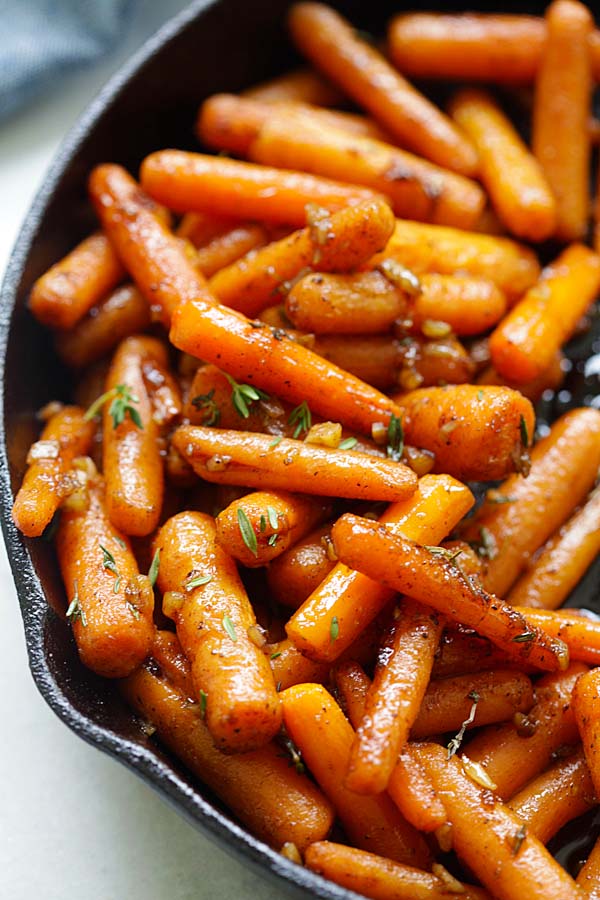 Cilantro Lime Chicken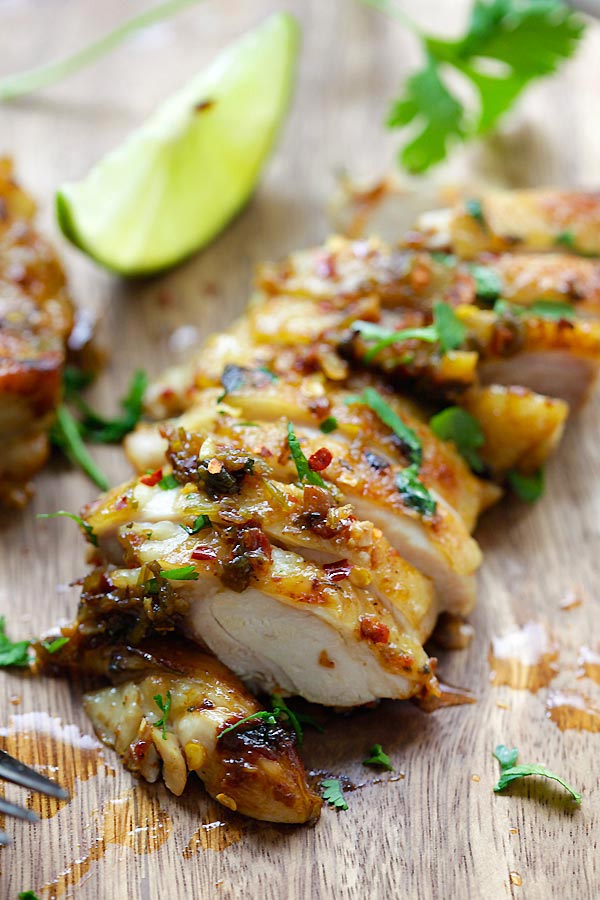 Italian Roasted Potatoes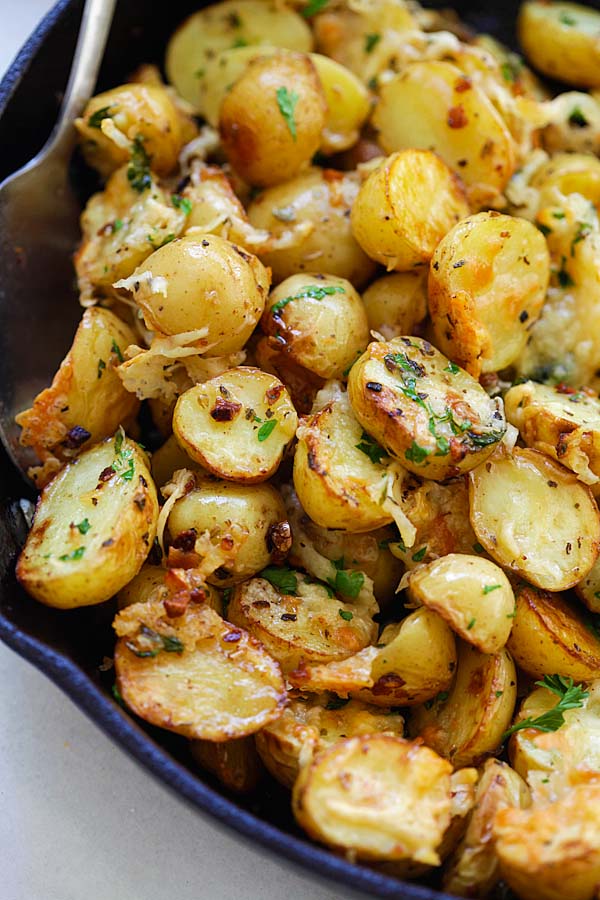 Honey Garlic Salmon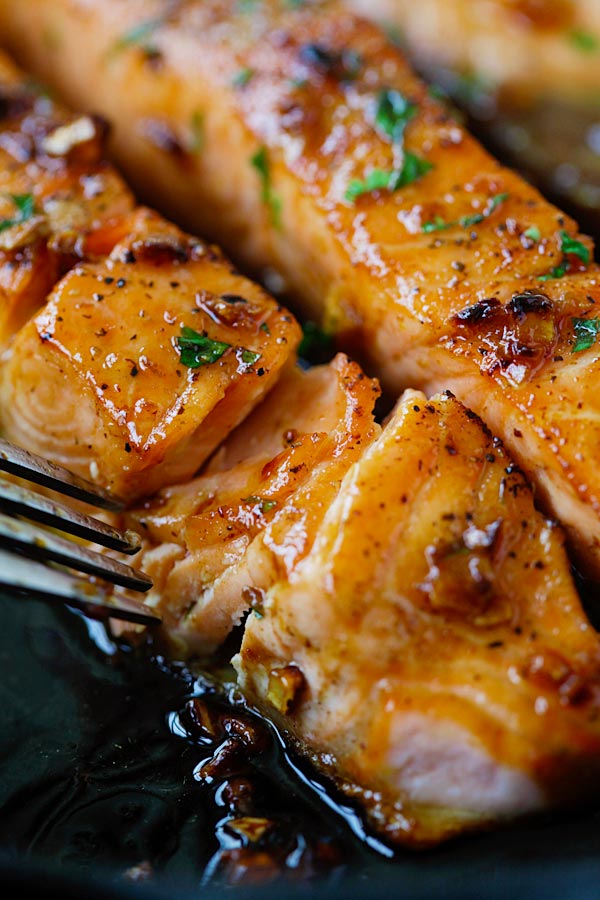 Parmesan Roasted Cauliflower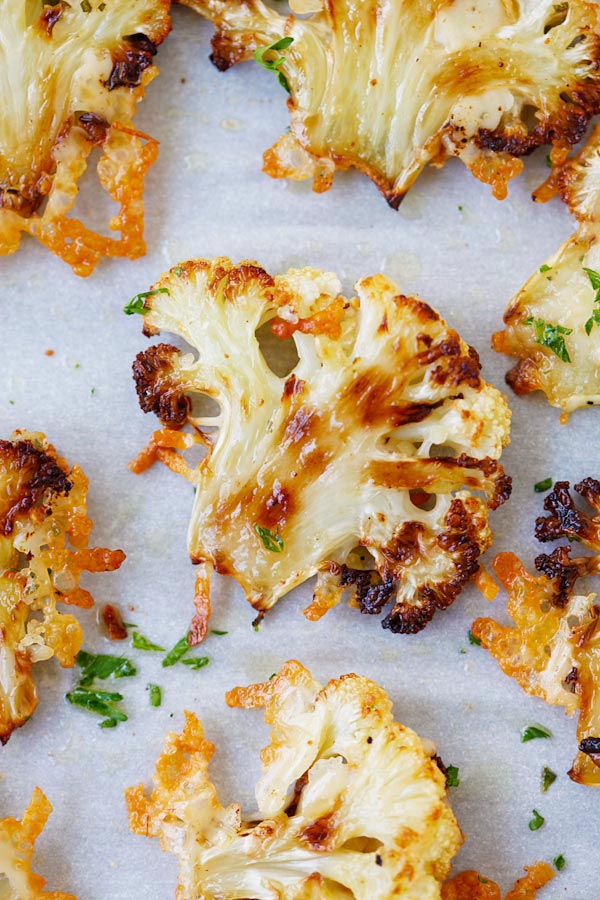 Garlic Herb Roasted Potatoes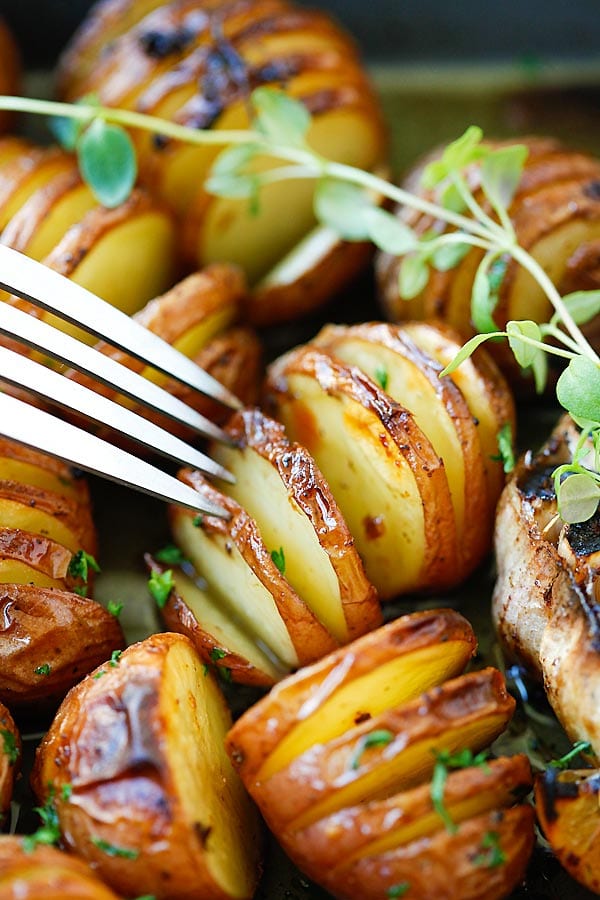 Creamy Garlic Chicken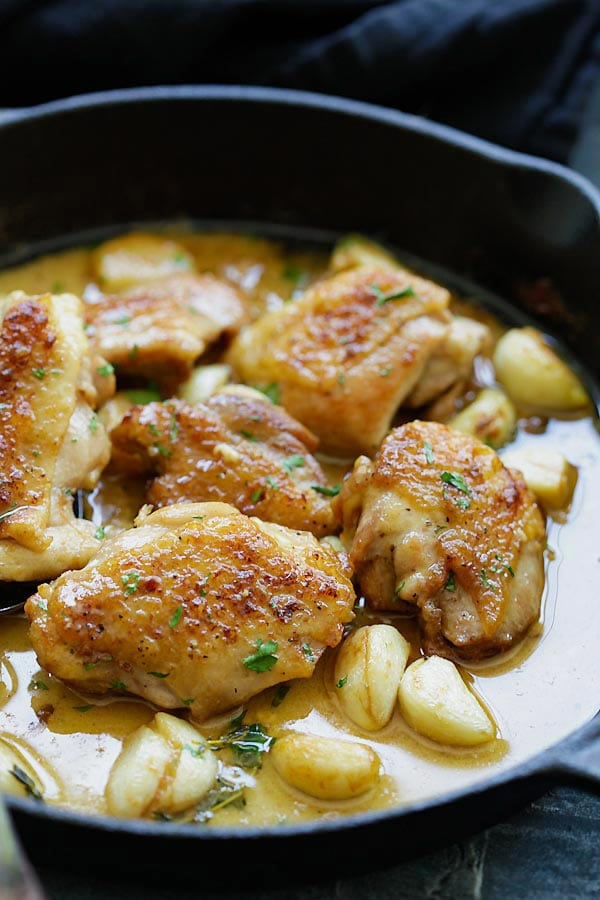 Garlic Parmesan Roasted Carrots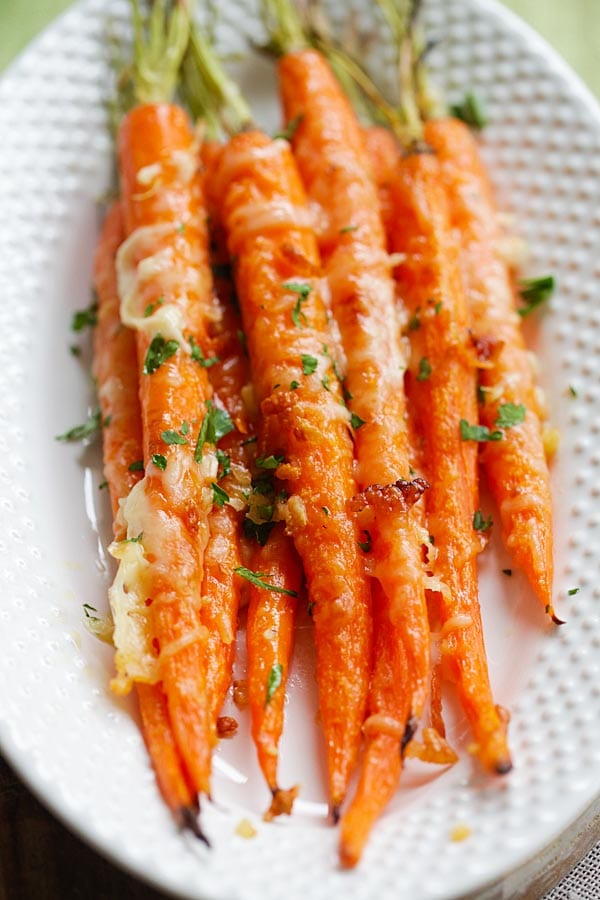 Hawaiian Shrimp Scampi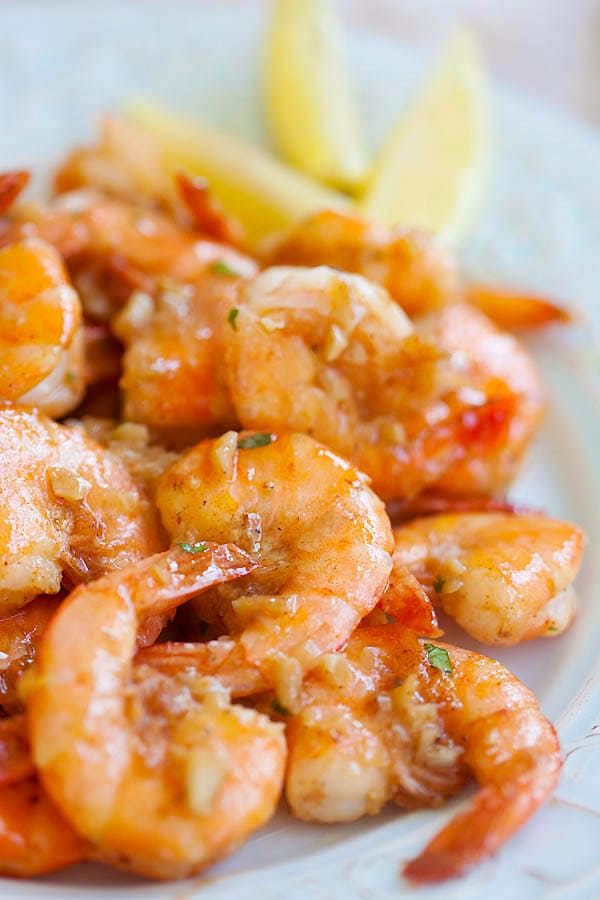 Garlic Butter Brazilian Steak