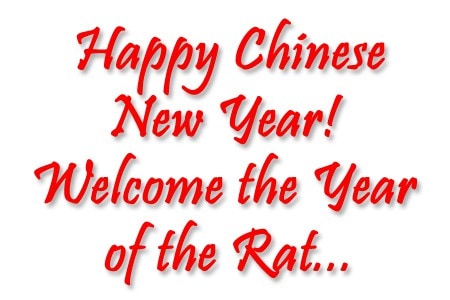 It's Chinese/Lunar New Year's Eve in Asia now, so I wanted to wish everyone a very happy Chinese/Lunar New Year.
Gong Xi Fa Cai, 恭喜发财.
May the year of the rat brings you great health, happiness, prosperity ($$$), and of course, lots of scrumptious foods.
Looking for Chinese New Year's recipes?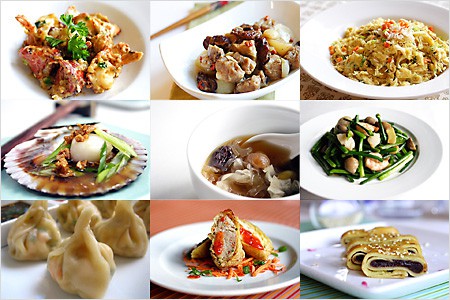 Check out my recommendations and recipes below…
Stir-fried Lobster with Butter and Cheese (芝士牛油焗龙虾) – This is the kind of dish that one would order at restaurants during Chinese New Year. Make it at home this year!
Braised Daikon/Turnip with Pork Ribs and Dried Oysters (白萝卜蚝干焖排骨) – perfect for family dinners, dried oysters are excellent for Chinese New Year festivities.
Sichuan Wok-fried Chicken – Running out of chicken recipes? Try this spicy and numbing Sichuan dish.
Imitation Shark's Fin and Crab Meat Omelette – go eco-friendly this Chinese New Year without sacrifying taste, really!
Steamed Scallops with Soy Sauce and Garlic Oil – try steaming something different this year, scallop is a wonderful choice.
Minced Chicken and Pork Rolls (鸡卷)- A slightly different twist to the classic "lor bak" (卤肉) but equally delicious.
Stir-fried Chive Buds – Introducing an uncommon vegetable dish that is sure to impress your family and guests.
Shrimp Wontons (鲜虾云吞) – Who doesn't like this Chinese classic? A certified crowd-pleaser.
Red Bean Paste Pancakes (豆沙锅饼) – end the family dinner with a sweet note with this Chinese dessert pancakes.
Longan Dessert/Longan Tong Sui (龙眼糖水) – Serve your guests a warm bowl of this soothing drink; great for Chinese New Year's cakes, cookies, and candies.
You can get more Chinese recipes idea here.
Happy eating (and drinking) for the next 15 days! *wink*