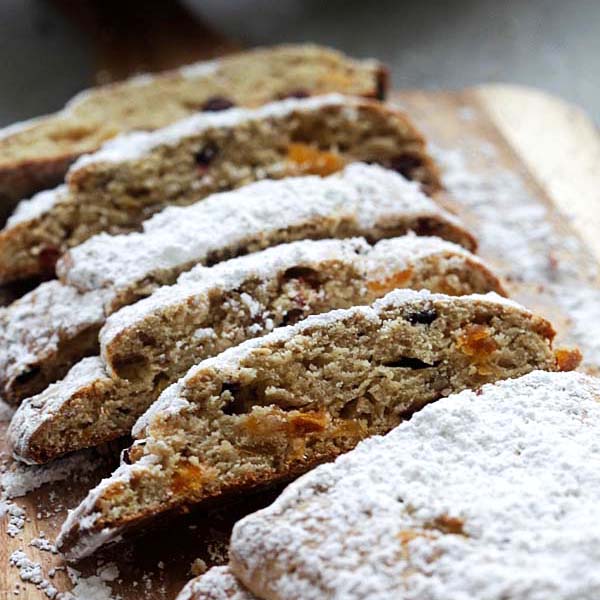 Holiday Bread
Holiday Bread – delicious homemade holiday bread recipe loaded with pecans and dried fruits. This bread is all you need for holidays
Prep time:
Cook time:
Total Time: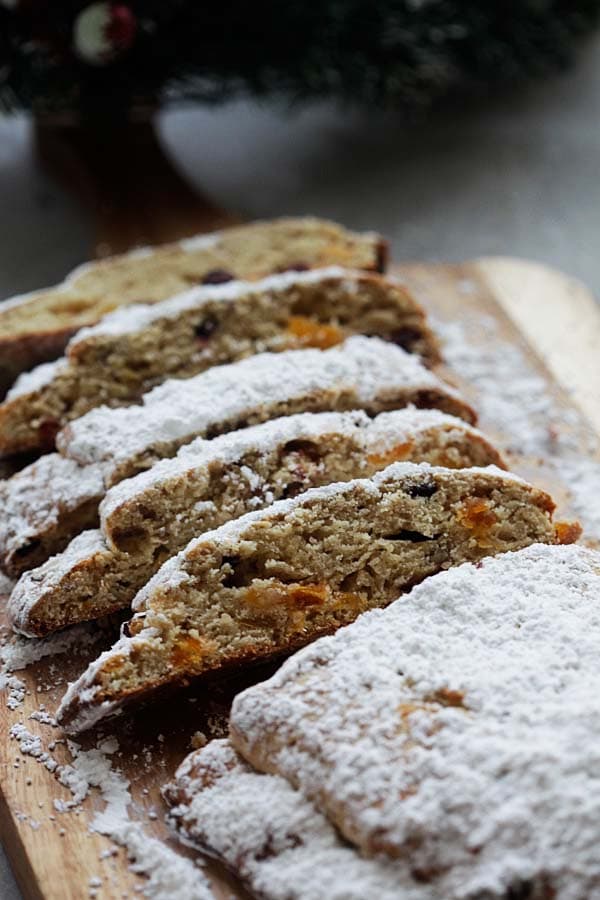 Holiday Bread
Holiday Bread – delicious homemade holiday bread recipe loaded with pecans and dried fruits. This bread is all you need for holidays!
It's that time of year again as the season of joy, festivities and good times is upon us. This is the season for celebration, family gathering where the loved ones get together and spend quality time with each other. This is the happiest time for home cooks like me as we plan our holiday menu. I plan to make our holiday mornings extra-special with a homemade holiday bread, which is a quick version of the traditional sweet bread. The bread tastes and smells like Christmas and it's great with either tea or coffee. The best thing of all, holiday bread can be made ahead of time and can be frozen up to a month, which means that I can start baking now.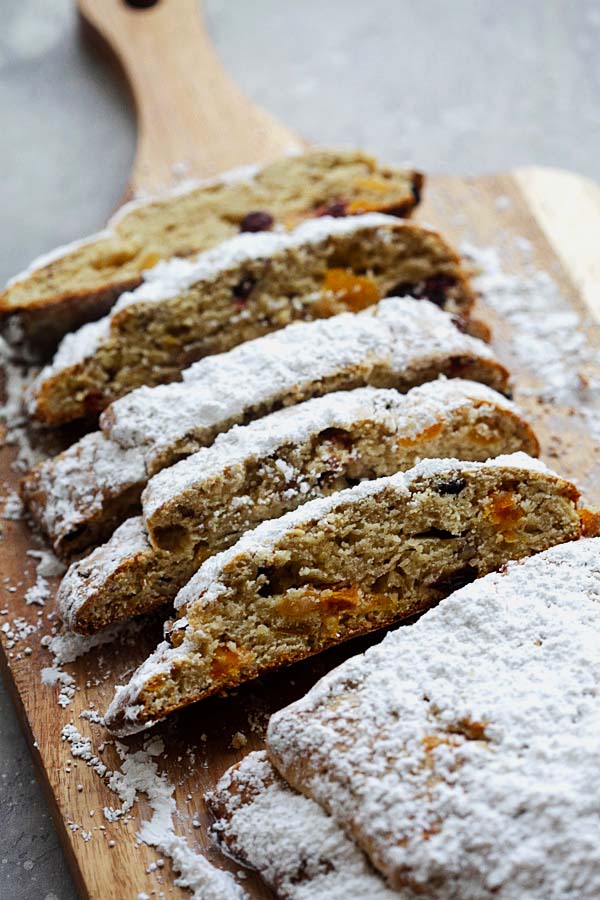 Holiday Bread Recipe
Yields: 16 Slices | Prep Time: 10 Mins | Bake Time: 55 Mins
Adapted from: Good Housekeeping
Ingredients:
2 1/3 cupall-purpose flour
1/2 cup sugar
1 1/2 teaspoon baking powder
1/4 teaspoon salt
1/2 cup cold unsalted butter
1 cup part-skim ricotta cheese
1 cup dried tart cherries or other dried fruit
1/3 cup pecans
1 teaspoon vanilla extract
1/2 teaspoon grated fresh lemon peel
2 large eggs
Powdered sugar
Method:
Preheat oven to 325 degrees F. Grease large cookie sheet. In large bowl, stir together flour, sugar, baking powder, and 1/4 teaspoon salt. With pastry blender or using two knives scissors-fashion, cut in butter until mixture resembles fine crumbs. Stir in ricotta, dried cherries, pecans, vanilla, lemon peel, and eggs until well combined.
Turn dough onto lightly floured surface. With floured hands, gently knead dough two or three times to blend. With floured rolling pin, roll dough into 10″ by 8″ oval. Fold oval lengthwise, bringing top half over so that bottom of dough extends by about 1 inch.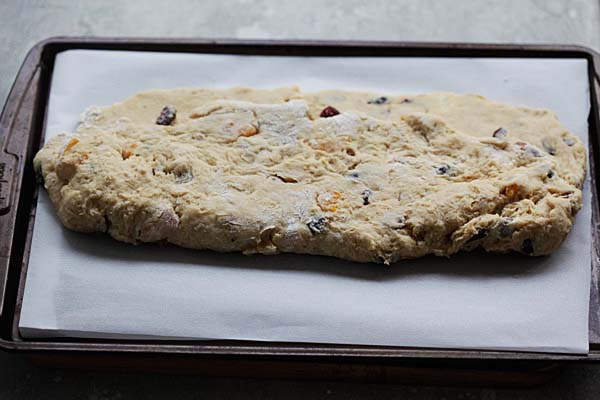 Place the dough on prepared cookie sheet. Bake 55 to 60 minutes or until toothpick inserted in center comes out clean. Transfer the dough to wire rack; cool completely. Sprinkle with powdered sugar to coat just before serving if you like.
Trending Now
Easy Donut Holes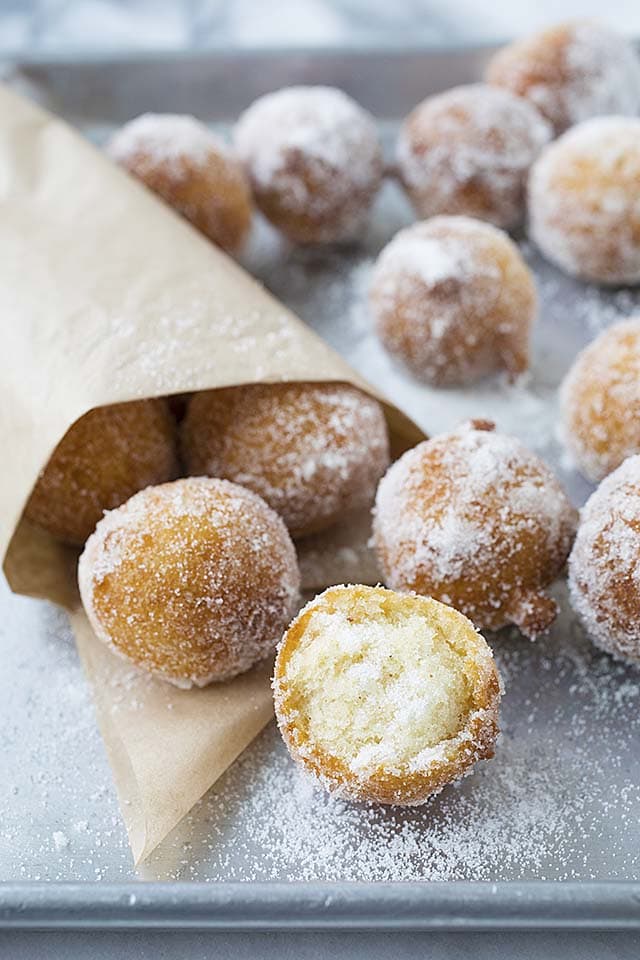 Pumpkin Cheesecake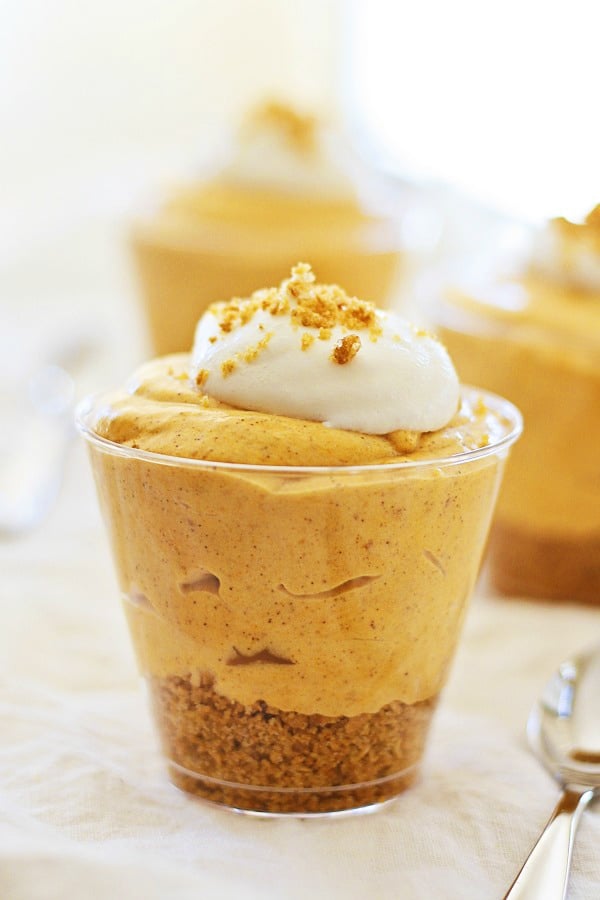 Homemade Crepes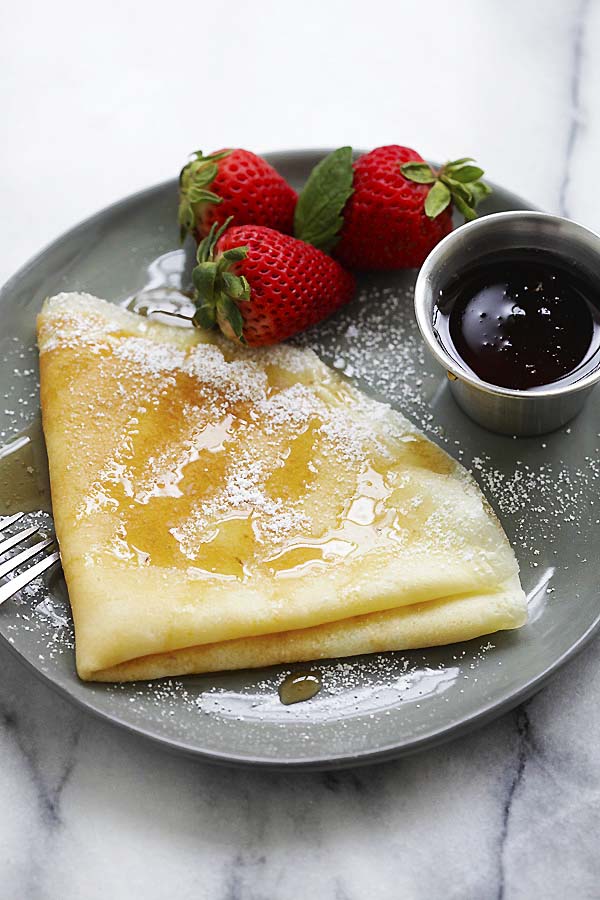 Pumpkin Roll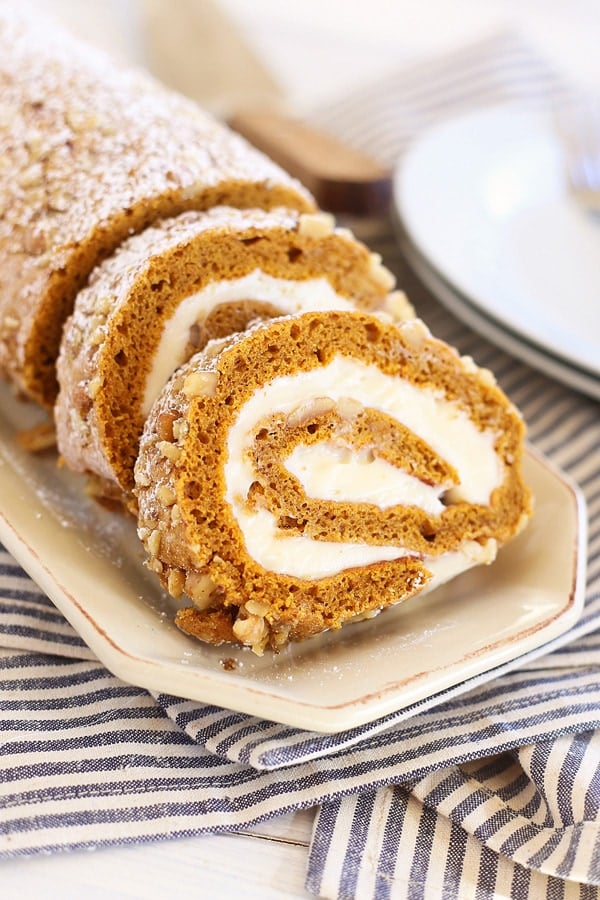 Chocolate Crinkle Cookies