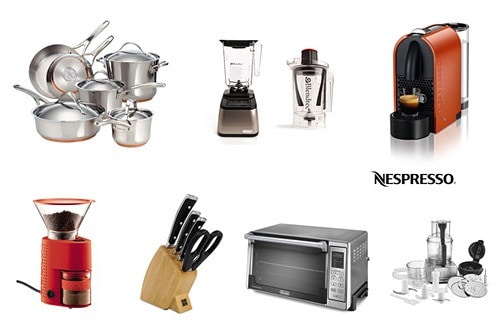 This year, I have added quite many new kitchen gadgets in my kitchen, I even had a kitchen makeover with all new appliances. Anyway, here are some of my new kitchen toys that I really like. I use them a lot, if not on a daily basis, and they are my trusted brands for culinary inspirations. I recommend them as my holiday gift guide for this year. Happy shopping this holiday season!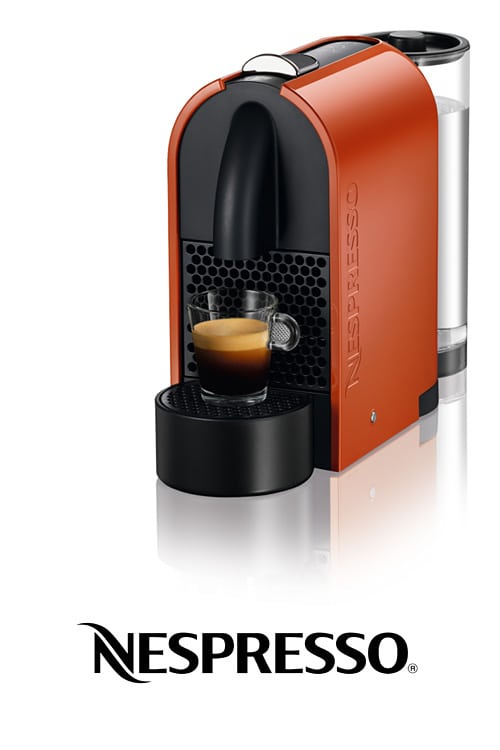 Nespresso U Espresso Machine
Mr. Rasa Malaysia enjoys a good cup of espresso and coffee, and Nespresso U machine is our choice. I am not much a coffee drinker but I actually enjoy my cup of espresso from this machine. You can enjoy fast, streamlined one-touch brewing and superb espresso with this compact single-cup machine. It is ideal for small kitchens with limited space as the the U features a movable water tank that you can position on either the machine's back or side plus a magnetic drip tray you can switch from the front to the side for the best fit in your kitchen. Nespresso U works exclusively with Nespresso's premium coffee capsules (16 are included with the purchase) for locked-in freshness and convenience. If there is one espresso machine you buy, this is it.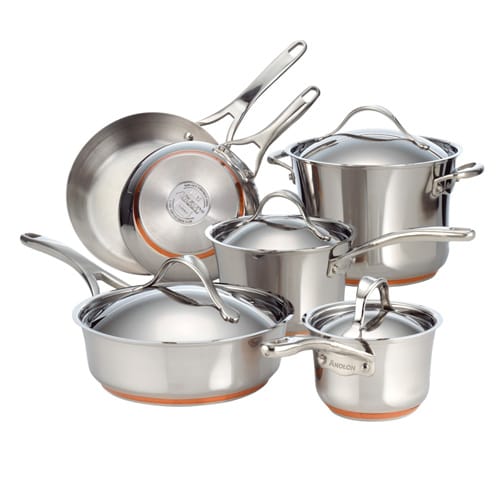 Anolon 10-piecce Set Nouvelle Copper Stainless Steel
I have many cookware sets in my kitchen: non-stick, bronze non-stick, carbon steel non-stick, etc. Earlier this year, I have decided to stop using non-stick cookware set in my kitchen. The reason is simple: the non-stick layer of teflon coating eventually get scratched and come off. I switched to Anolon 10-piecce Set Nouvelle Copper Stainless Steel and absolutely love the set. I don't have to worry about getting teflon into our foods, especially my son's food. What's more, this 10-piece set will bring a look of elegance and style to every kitchen and the collection is also dishwasher safe. Anolon Nouvelle Copper Stainless Steel cookware is beautiful and built to last.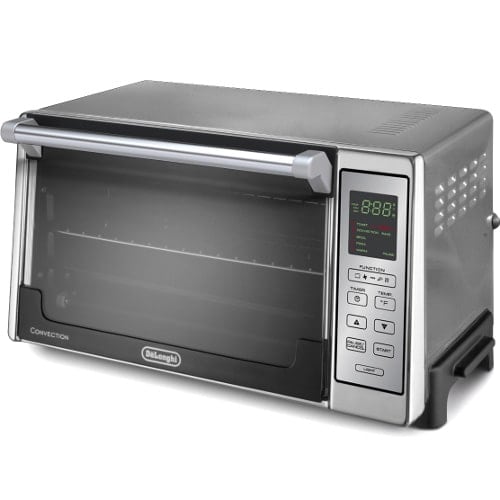 Delonghi Stainless Digital Convection Oven
My two years old son loves his toast and waffle every morning as his breakfast. I have an old toaster but it is no longer reliable as I mostly burned the toasts or his waffle whenever I use it. So, I was looking for a counter top convection oven that I could use because he also loves pizza. When I was staying with my sister earlier this year, she raved about her convection oven for toasting bagel, heating up leftover food, bread, donuts, etc., so I got Delonghi Brushed Stainless Steel Digital Convection Oven. It's slightly bigger but a great alternative to turning on the oven. It's also easy to clean as it has a non-stick interior. The large capacity will accommodate pizzas, casseroles, or up to six slices of bread, bagels, or English muffins at a time! Sweet.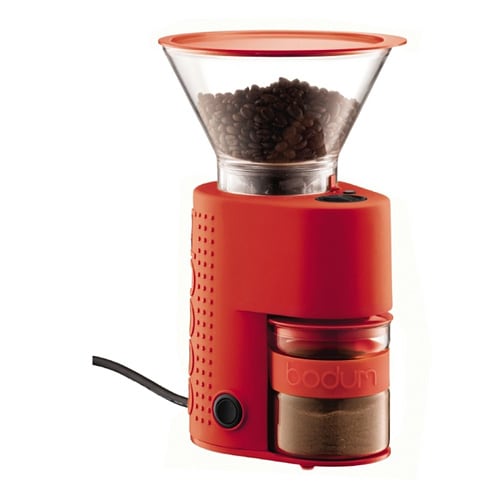 Bodum Bistro Electric Coffee Grinder
Mr. Rasa Malaysia is a coffee drinker so he needs a solid coffee grinder. Bodum Bistro Electric Coffee Grinder fits my bill as it is reasonably priced and sport a modern design. Its compact size is also perfect for my limited counter space. While we use it mostly to grind coffee beans, it doubles as an excellent spice grinder for me, for example: coriander seeds. What's more, it comes in four (4) gorgeous colors so there is one that fits your kitchen.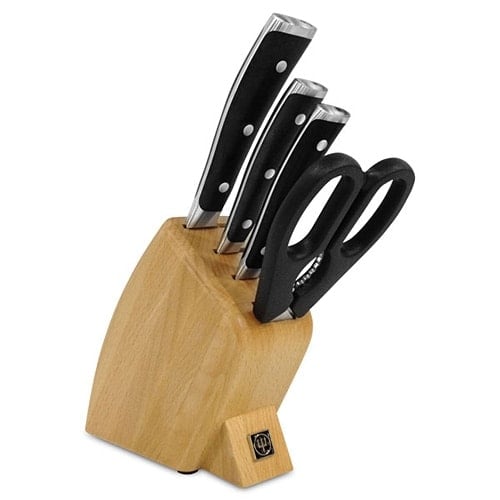 Wusthof Classic Ikon Studio Knife Block Set
One of the biggest complaints I get from my friends whenever they come to my house was that my Chinese cleavers are so blunt! They have told me repeatedly to get myself a proper knife set so they could use them whenever they come. So finally, I decided to get Wusthof Classic Ikon Studio Knife Block Set, which is a compact knife set with Paring Knife, Utility Knife, Cook's Knife, and Kitchen Shears—the essentials that I need in my small kitchen. Now, my friends have some sharp knives to play with in my kitchen!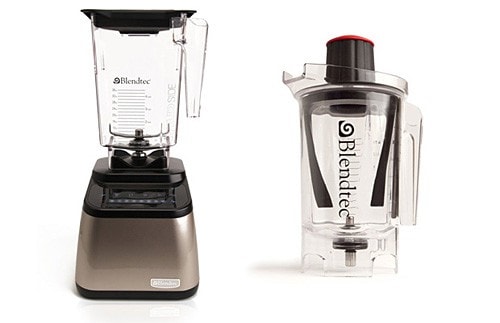 Blendtec's Designer Series Wildside
I am a Costco junkie and I had seen too many Blendtec demos at the store. I am so happy that I now own one. One of my 2012's resolutions is to eat (and drink) healthy, and Blendtec Designer Series Wildside allows my family to do just that. The super-powerful motor allows me to make smoothie and healthy vegetable and fruit juice every morning. I used it to make organic soy milk, which is my favorite beverage for my family.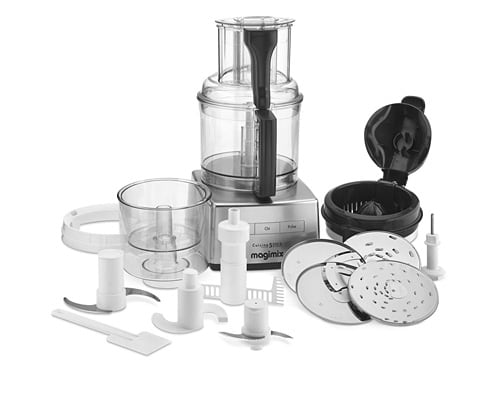 Magimix by Robot-Coupe 16-Cup Food Processor
If there is one ultimate food processor to get in the kitchen, Magimix 16-cup Food Processor is probably it. Created by Robot-Coupe, the French company that developed the first food processor, Magimix food processor is a high-performance food processor for home use. This versatile machine includes many components and accessories for a wide variety of uses: mincing, slicing, grating, chopping, blending, cutting, and even mixing batter and kneading dough! What I love about this food processor is the extremely powerful but extra-quiet motor, so using it in my kitchen doesn't sound like I chainsaw a tree.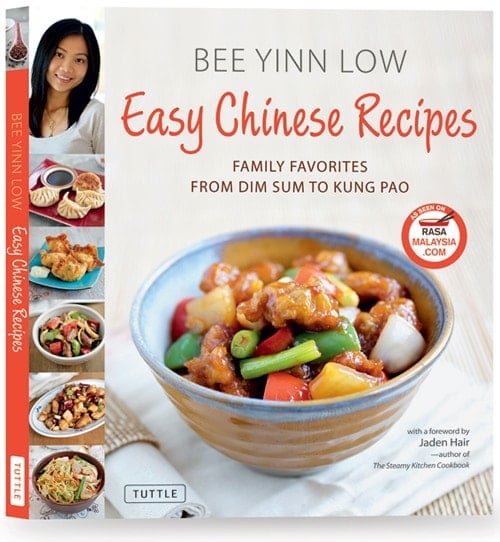 Now, you don't have to splurge to buy a meaning and great gift. I love cookbooks and they are always a great gift, especially for home cooks who are constantly looking for new inspirations in the kitchen. If you haven't yet purchased my cookbook "Easy Chinese Recipes," this year you ought to do that. Released about 15 months ago, "Easy Chinese Recipes" is currently the top-selling Chinese cookery book on Amazon. It has garnered 100 glowing reviews and close to 300 likes.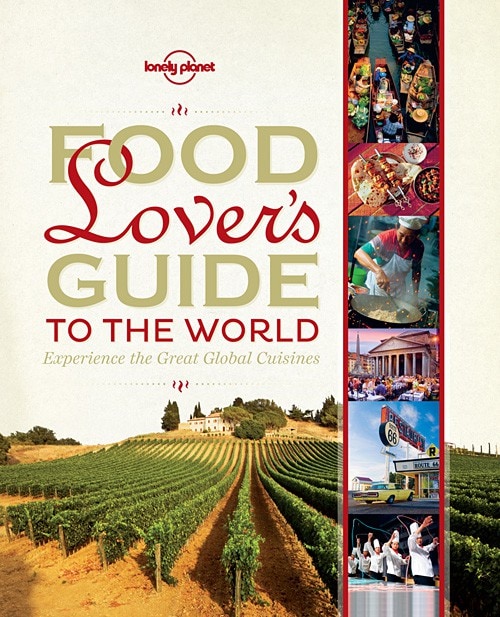 I love learning and reading about world cuisines and this year, there is a perfect book published by Lonely Planet called The Food Lover's Guide to the World. Food Lover's Guide to the World presents a lifetime of eating experiences that will lead you from one end of the globe to the other. Take your taste buds on a tour around the world and cook up your next great culinary adventure.