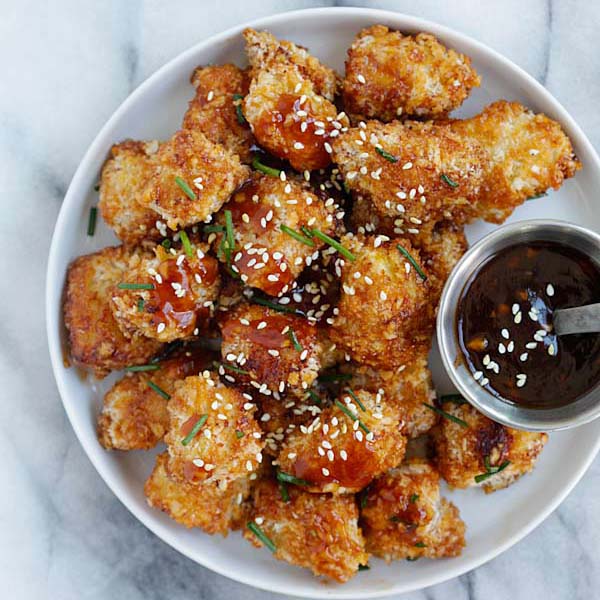 Honey Garlic Chicken Bites
Honey Garlic Chicken Bites – panko-crusted baked chicken nuggets with a sweet and savory honey garlic sauce. So sticky sweet and good
Prep time:
Cook time:
Total Time: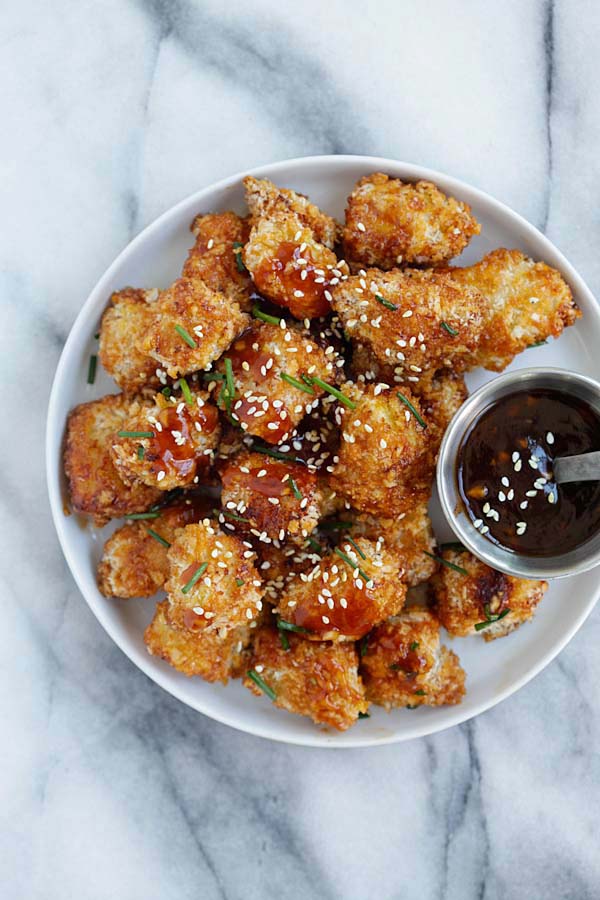 Honey Garlic Chicken Bites
Honey Garlic Chicken Bites – panko-crusted baked chicken nuggets with a sweet and savory honey garlic sauce. So sticky sweet and good!
What's so great about this honey garlic chicken recipe is that there is no deep-frying involved. You coat the chicken with panko or breadcrumbs and bake in the oven. In the meantime, you make the honey garlic sauce and toss them together. Easy peasy! Try this recipe, you will love it.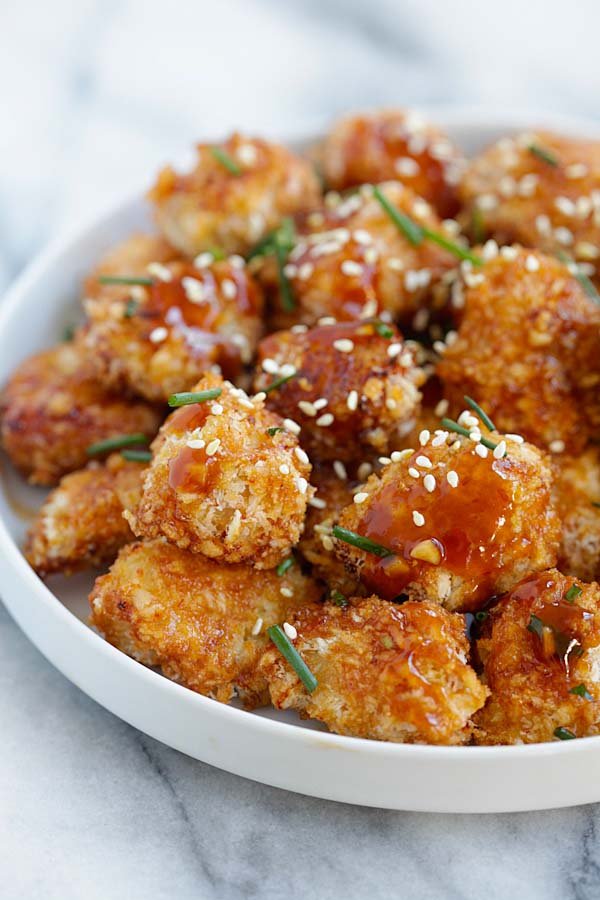 Honey Garlic Chicken Bites Recipe
Serves 4 | Prep Time: 15 Minutes | Cook Time: 15 Minutes
Ingredients:
1 lb. boneless and skinless chicken breasts, pat dry and cut into cubes
Salt
Ground black pepper
2 large eggs, beaten
1 heaping cup panko or breadcrumbs
White sesame seeds, for garnishing
Chopped scallions or chives, for garnishing
Honey Garlic Sauce:
2 cloves garlic, finely minced
4 tablespoons honey
2 tablespoons soy sauce
2 tablespoons Thai sweet chili sauce
1/4 cup water
1/2 tablespoon cornstarch
Method:
Preheat the oven to 375F.
Season the chicken with salt and black pepper. Coat each piece of the chicken with the beaten eggs first, then roll in the panko. Repeat to nicely coat the chicken. Transfer the chicken to a baking sheet lined with parchment paper. Bake for about 12-15 minutes, or until the chicken turn golden brown. You might turn the chicken pieces over to bake the other side.
Mix all the ingredients for the Sauce in a small sauce. Whisk to mix well. Cook on low heat until the sauce slightly thickens.
Transfer the chicken out into a bowl and add the Sauce mixture. Gently toss to coat well. Garnish with the white sesame and scallions/chives, serve immediately.
Trending Now
Crispy Leaf Potatoes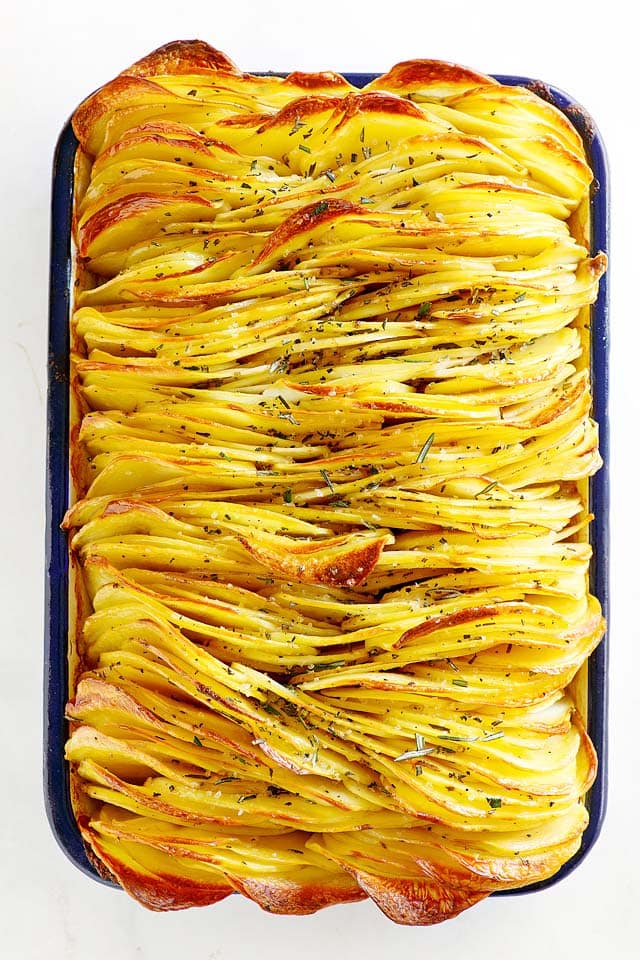 Dry Rub Baked Chicken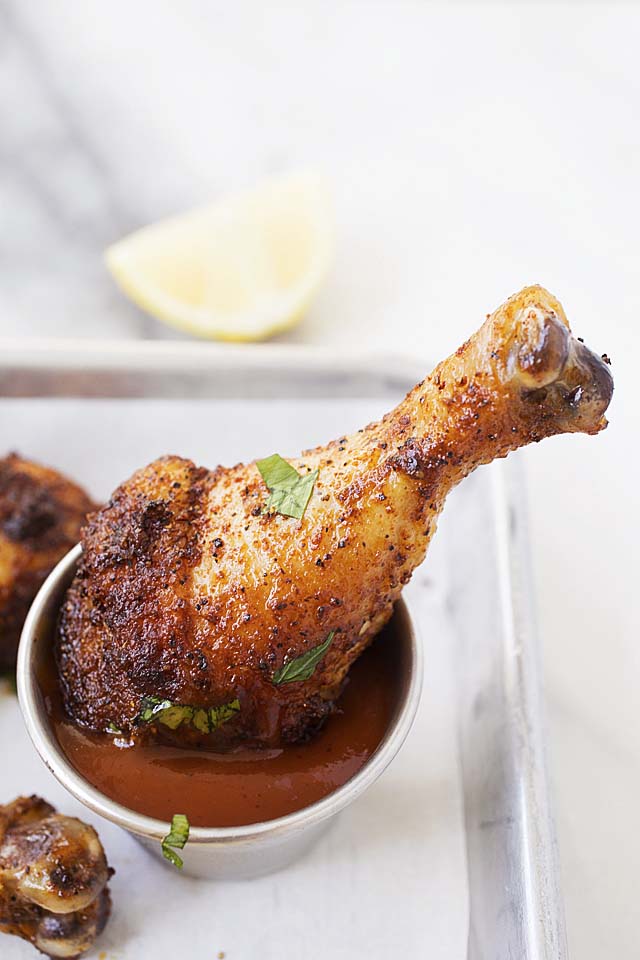 One-Pan Pasta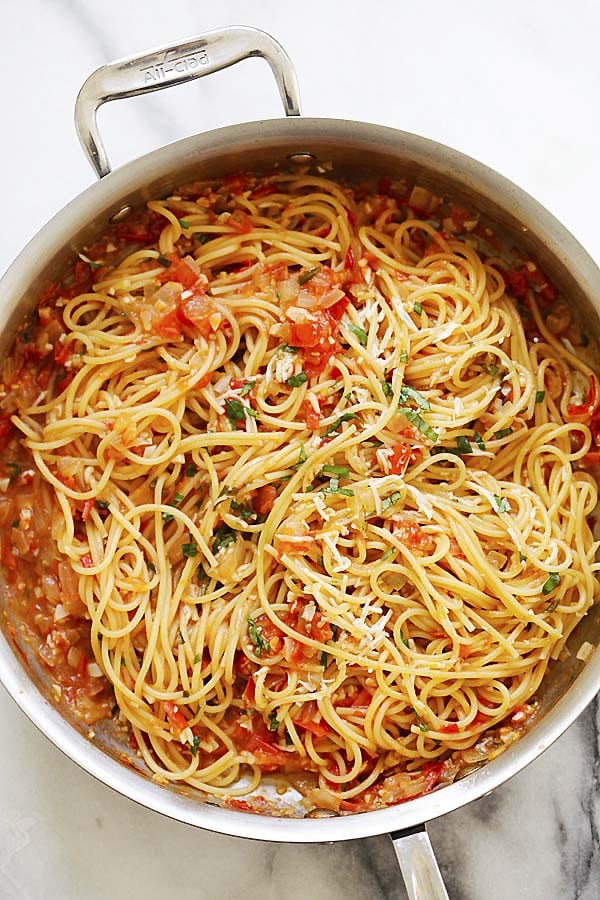 Cheese Puffs (Gougeres)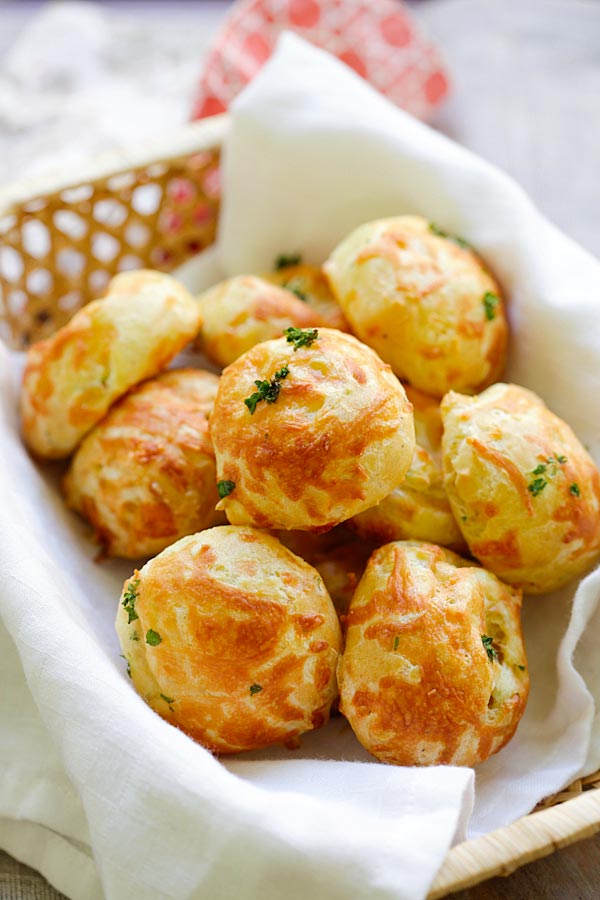 Baked Chicken and Potato Casserole