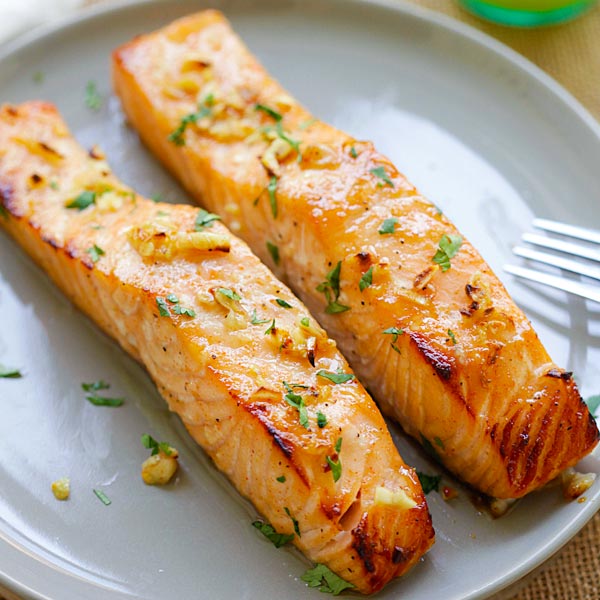 Honey Mustard Baked Salmon
Honey Mustard Baked Salmon – moist, juicy and best baked salmon ever with honey mustard. Takes 10 mins active time and dinner is ready! | rasamalaysia.com
Prep time:
Cook time:
Total Time: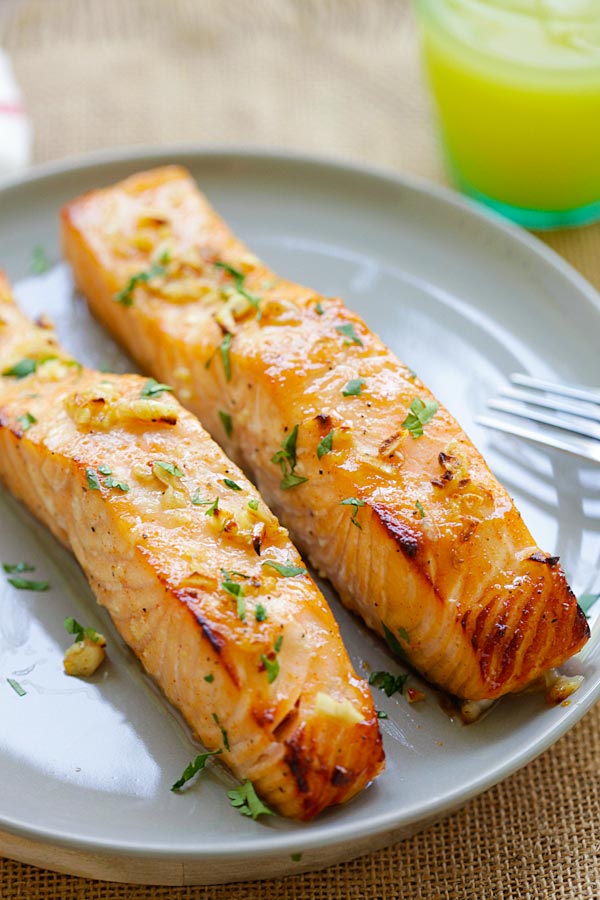 Honey Mustard Baked Salmon
Honey Mustard Baked Salmon – moist, juicy and best baked salmon ever with honey mustard. Takes 10 mins active time and dinner is ready!
Recently, I have been playing with east-meets-west cooking techniques, marrying Asian ingredients with western recipes and the end result is always so much more delicious than the original recipe. For this classic honey mustard style of cooking, I decided to give it a slight twist, with Japanese flavors.
First I marinated the salmon with garlic, honey and mustard, but added Japanese cooking sake to the salmon. Sake is Japanese rice wine and I love a bit of alcohol in my food. The sake rids the salmon of fishy smell and taste, and gives depth to the overall taste structure. To spice up this honey mustard baked salmon, I also added a good pinch of cayenne pepper, which is my secret ingredient to jazz things up.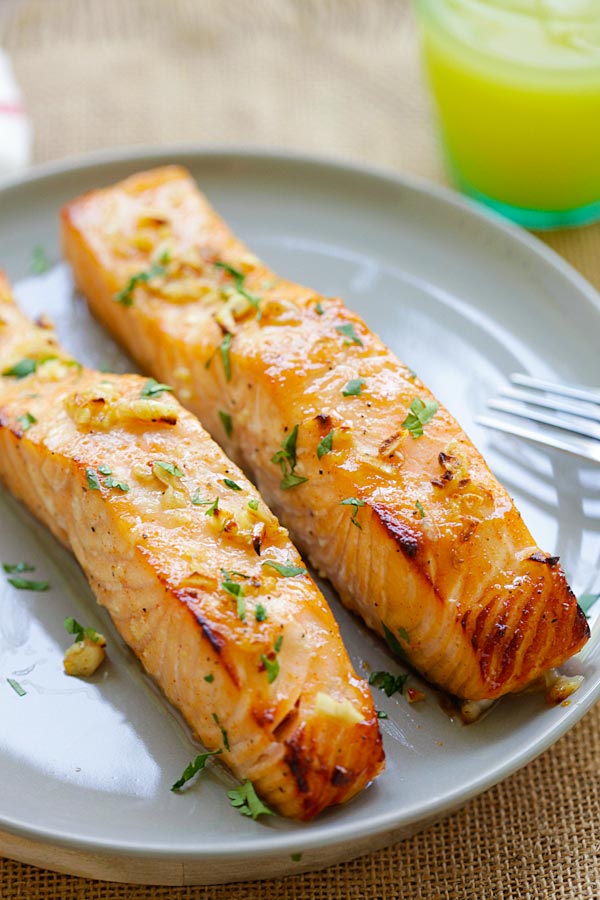 Honey Mustard Baked Salmon Recipe
Serves 2 | Prep Time: 10 Mins | Marinade Time: 30 Mins | Cook Time: 12 Mins
Ingredients:
12 oz salmon, cut into two pieces
Marinade:
2 cloves garlic
3 tablespoons honey
3 teaspoons Dijon mustard
2 tablespoon Japanese cooking sake, optional
Scant 1/8 teaspoon salt
3 dashes ground black pepper
1/8 teaspoon cayenne pepper
Chopped parsley leaves, for garnishing
Method:
Preheat oven to 400F.
Combine all the ingredients for the Marinade together, whisk to combine well. Marinade the salmon for 30 minutes or best 2 hours.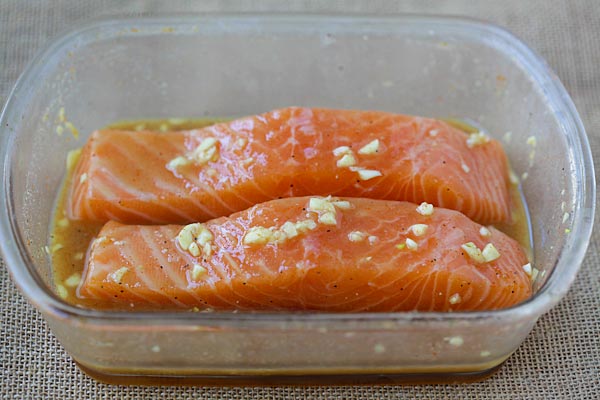 Arrange the salmon on a baking sheet lined with parchment paper. Add the Marinade to the salmon, and bake for 12 minutes. Remove from heat, scoop the juice from the Marinade and drizzle on top of the salmon. Garnish with the parsley and serve immediately.
Most-Pinned Recipes
Chili Lime Chicken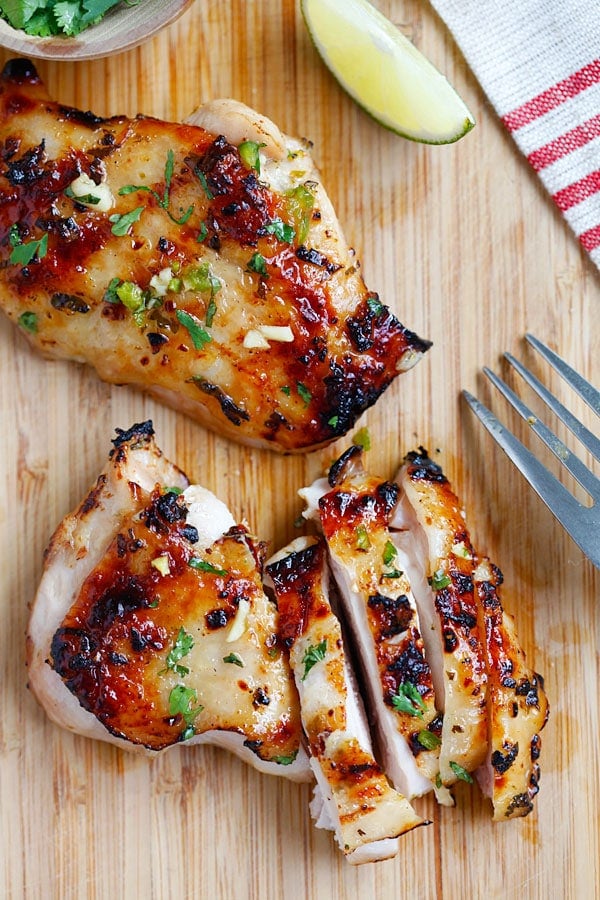 Honey Lime Chicken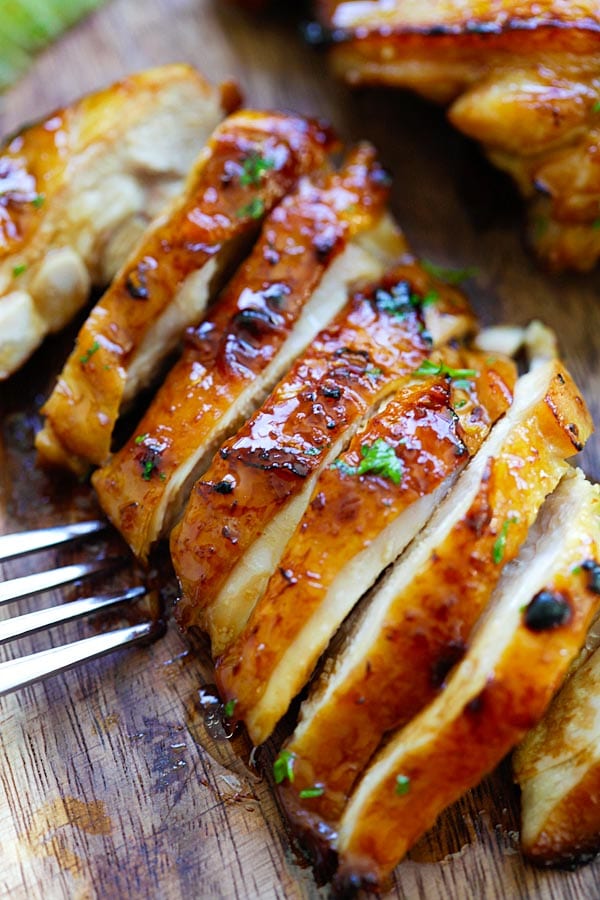 Brown Butter Garlic Honey Roasted Carrots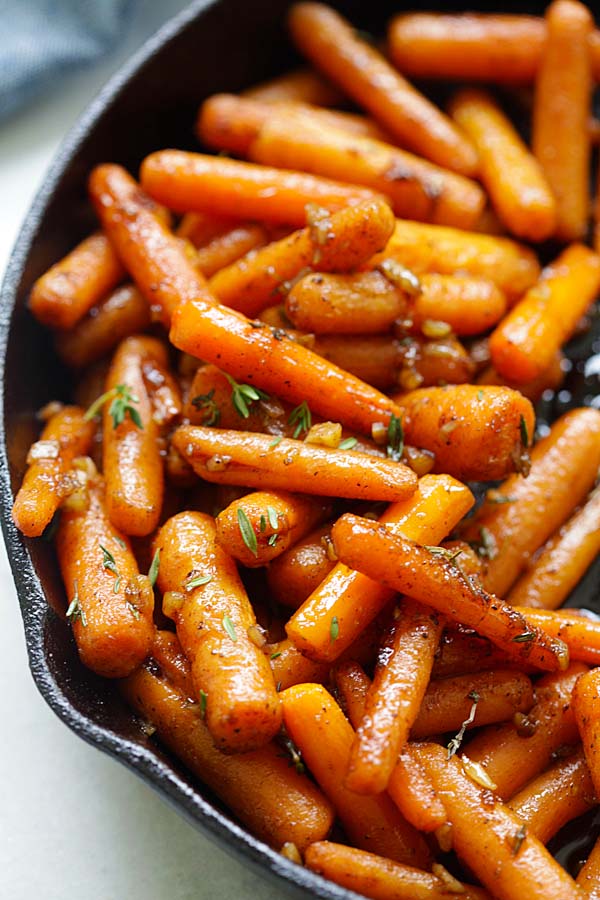 Cilantro Lime Chicken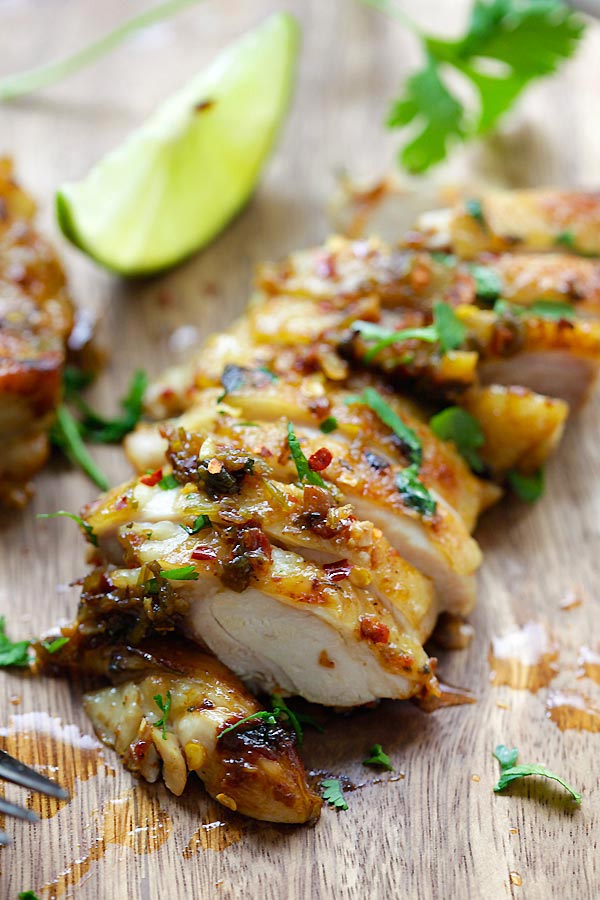 Italian Roasted Potatoes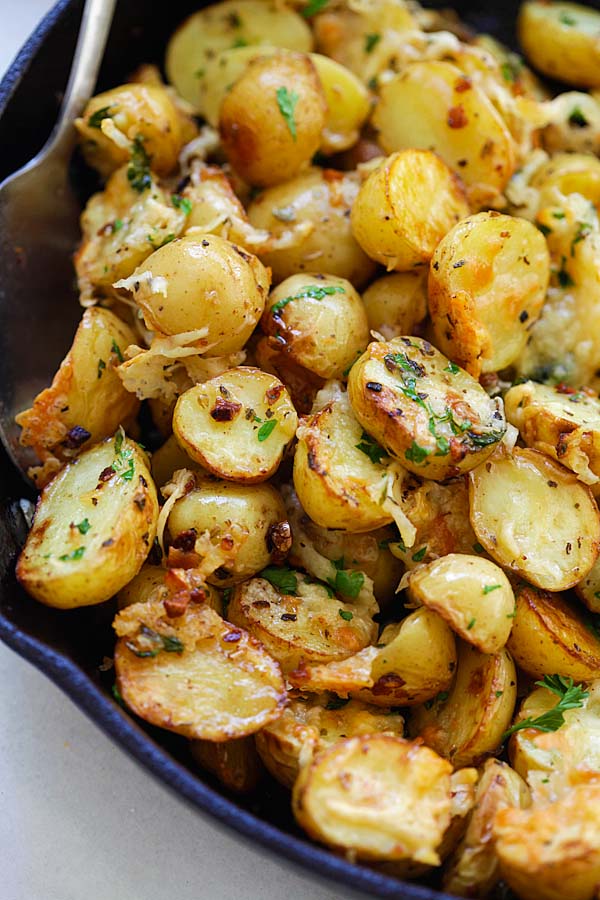 Honey Garlic Salmon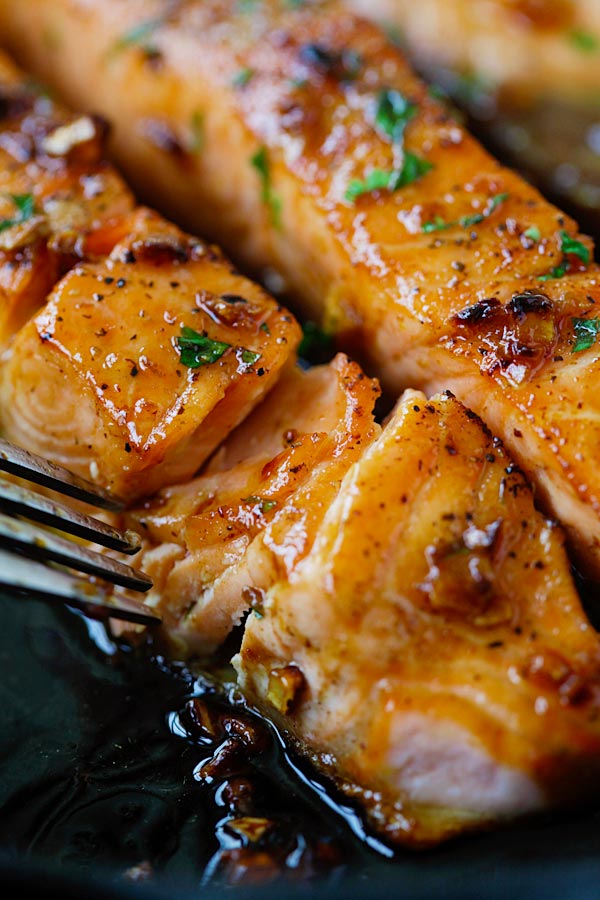 Parmesan Roasted Cauliflower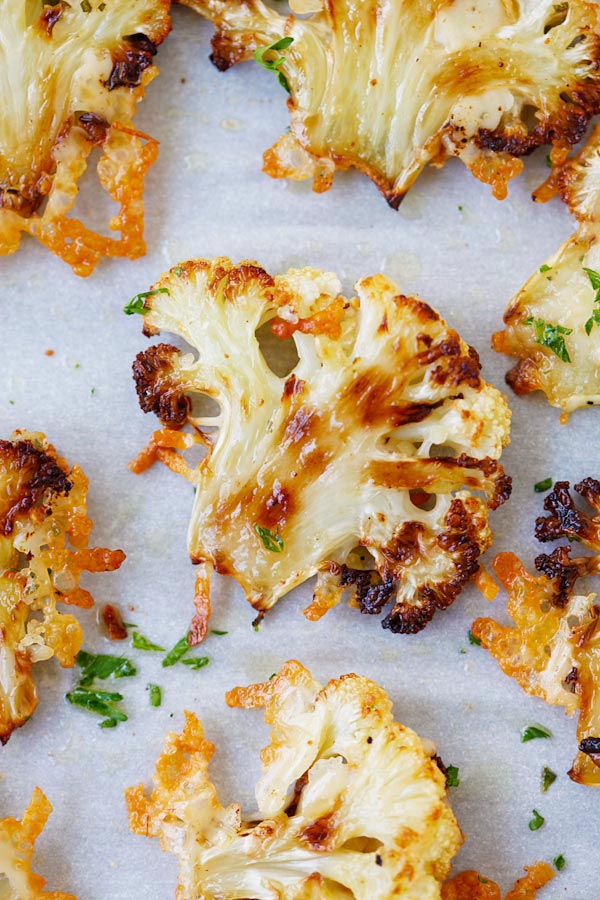 Garlic Herb Roasted Potatoes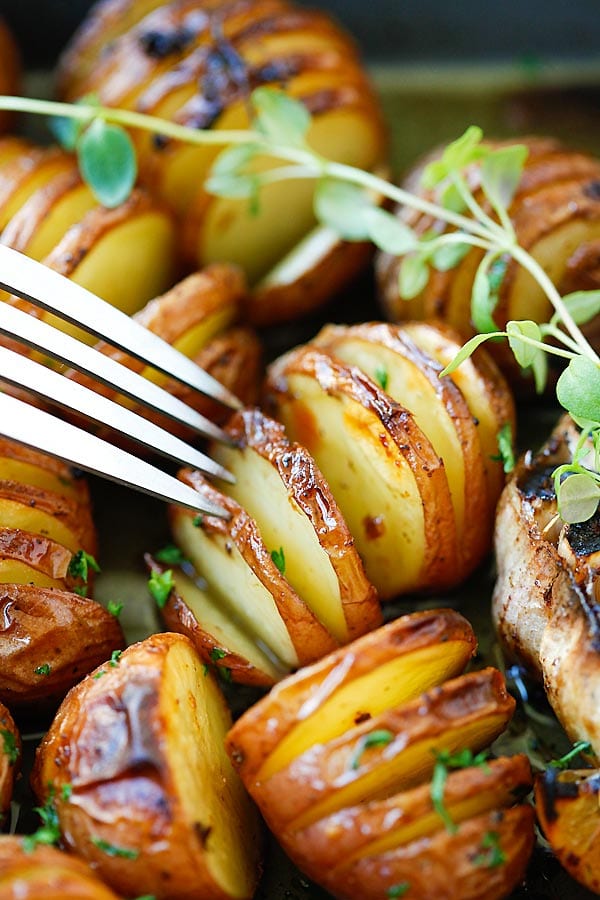 Creamy Garlic Chicken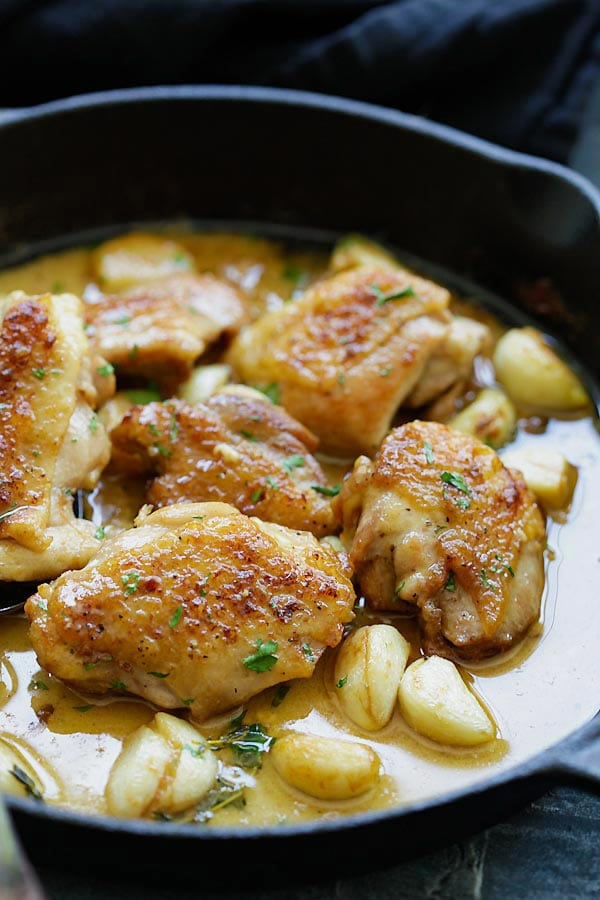 Garlic Parmesan Roasted Carrots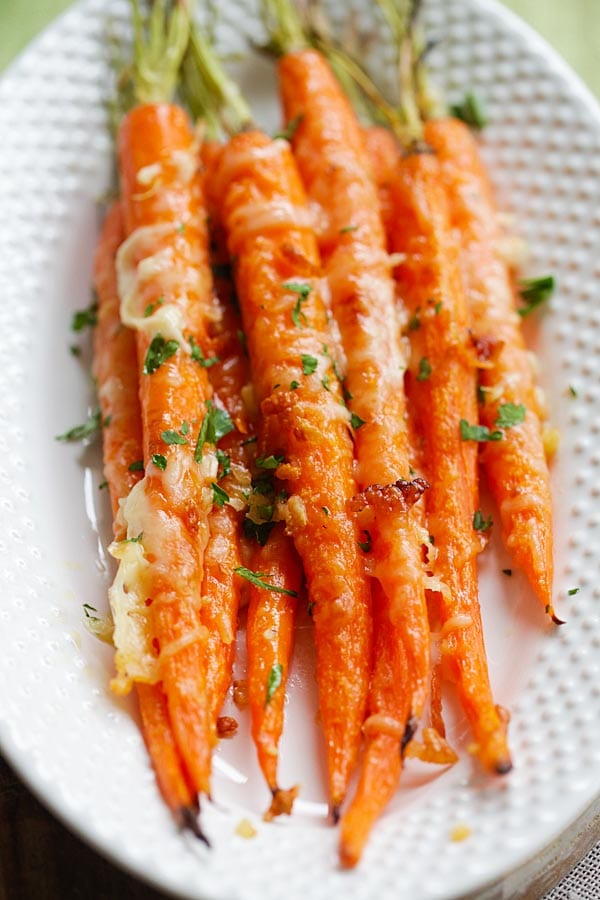 Hawaiian Shrimp Scampi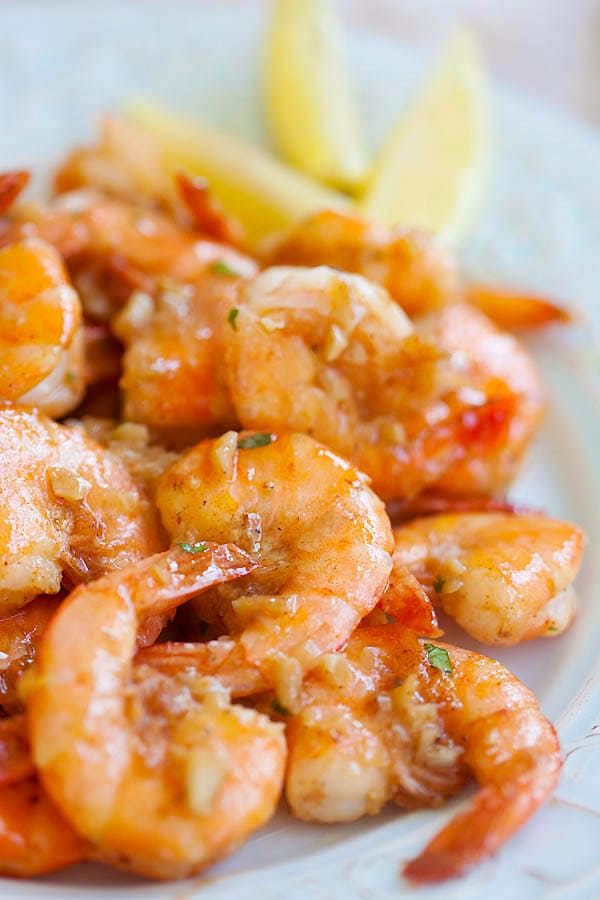 Garlic Butter Brazilian Steak