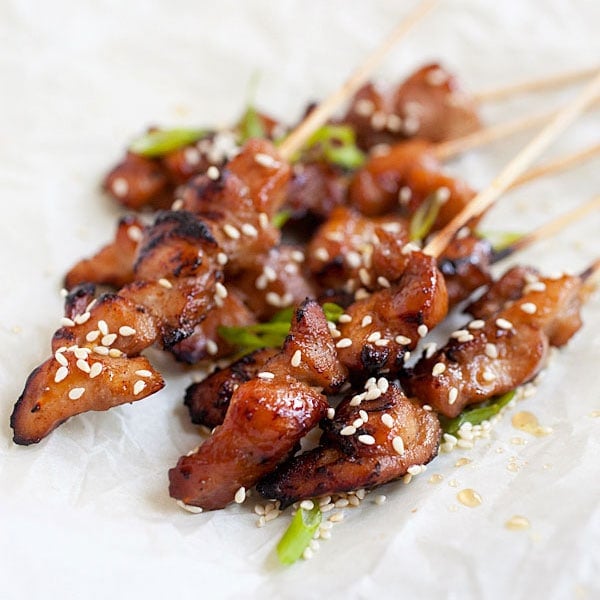 Honey Sesame Chicken Skewers
Honey Sesame Chicken Skewers – sticky sweet and savory chicken on skewers. So easy to make, so delicious that you won't stop eating | rasamalaysia.com
Prep time:
Cook time:
Total Time: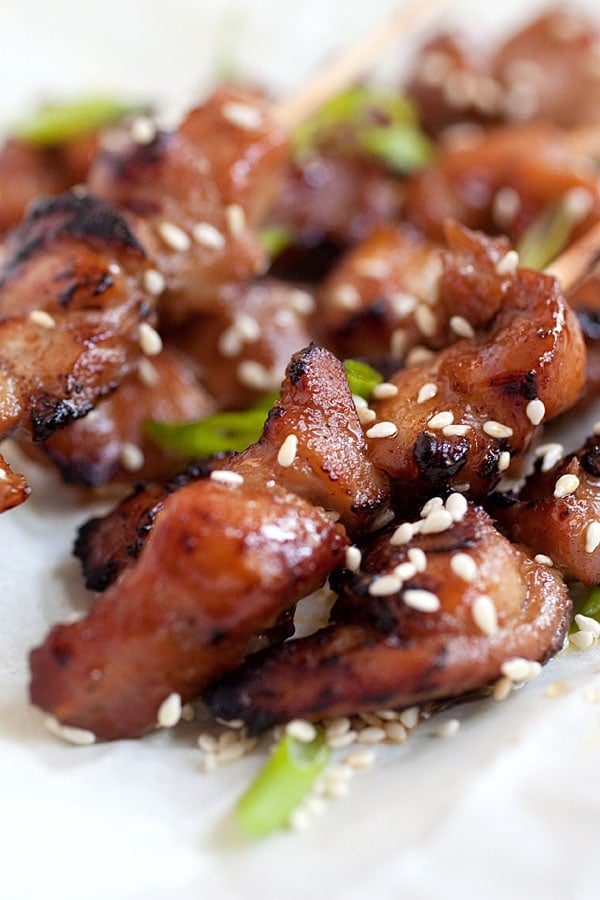 Honey Sesame Chicken Skewers
Honey Sesame Chicken Skewers – sticky sweet and savory chicken on skewers. So easy to make, so delicious that you won't stop eating.
This honey sesame chicken skewers recipe is inspired by Fine Cooking magazine, one of the many food magazines I subscribed too. I was browsing through the summer recipes in the issue and a similar recipe caught my eyes. I decided to tweak the recipe quite a bit to make it easier, with less ingredients, but no less delicious than the ones on the magazine.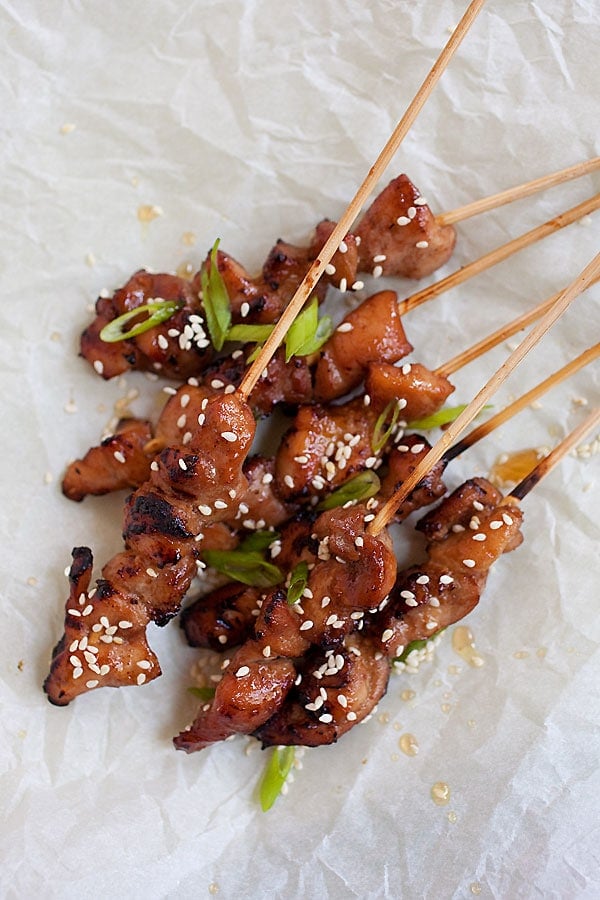 Honey Sesame Chicken Skewers Recipe
Makes 10-12 skewers | Prep Time: 10 Minutes | Cook Time: 10 Minutes
Ingredients:
8 oz chicken thigh and leg meat (dark meat), cut into small pieces
Bamboo skewers
Oil, for brushing
White sesame seeds
Scallion, sliced into small pieces
Marinade:
1 teaspoon soy sauce
1 teaspoon oyster sauce
1/4 teaspoon sesame oil
1/4 teaspoon Chinese rice wine
1/4 teaspoon five spice powder
3 dashes white pepper
1/2 tablespoon honey
Method:
Rinse the chicken and cut into small pieces. Pat dry with paper towels. Soak the bamboo skewers for 30 minutes before using.
Marinate the chicken with all the ingredients in the Marinade for 30 minutes. Make sure the Marinade nicely coat the chicken meat.
Thread 3-4 pieces of chicken onto the bamboo skewers. Set aside.
Heat up the grill and grill the chicken skewers on both sides, until nicely cooked and slightly charred. Brush some oil on both surfaces while grilling.
Top the honey sesame chicken skewers with sesame seeds and chopped scallions. Serve warm.
Most-Pinned Recipes
Ginger Garlic Baked Chicken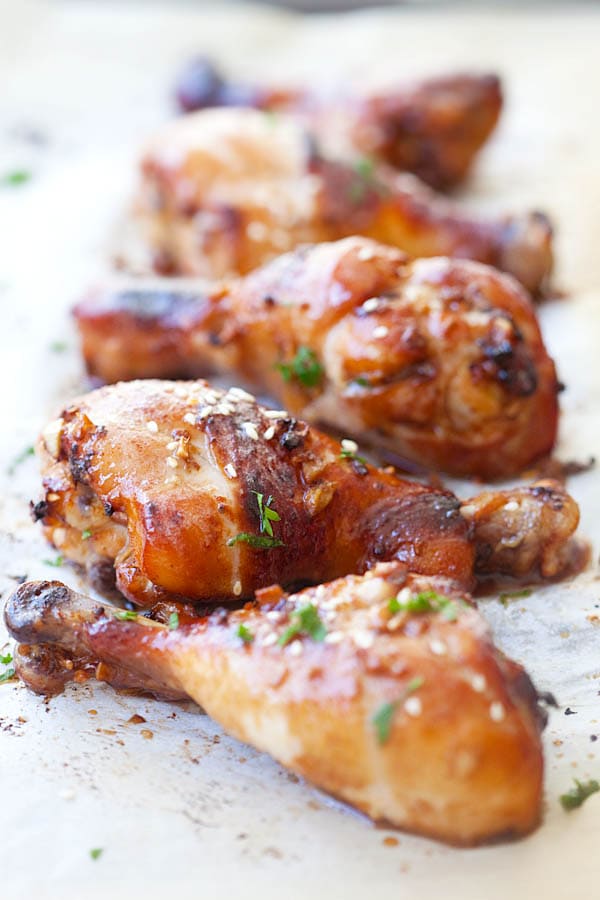 Crab Rangoon (Cream Cheese Wontons)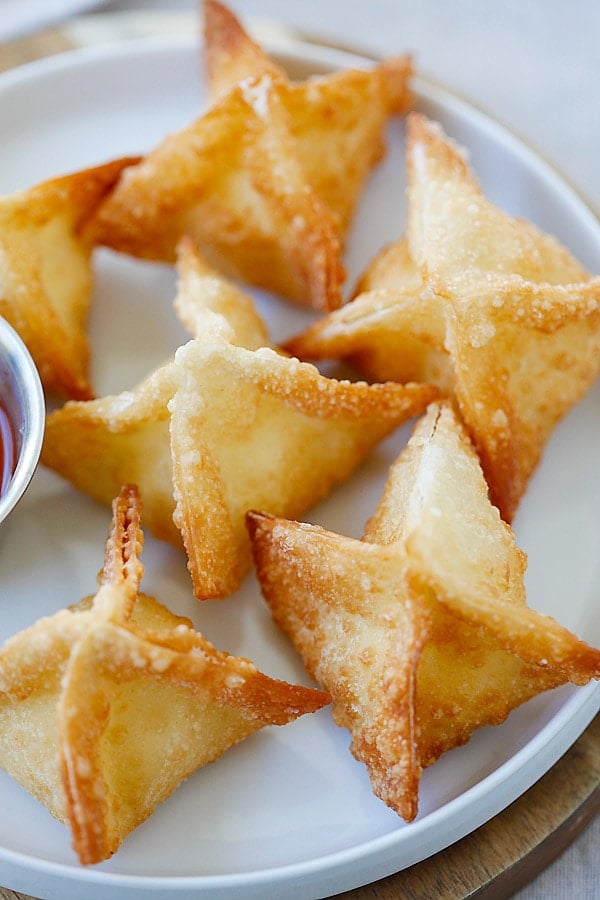 Chicken Wontons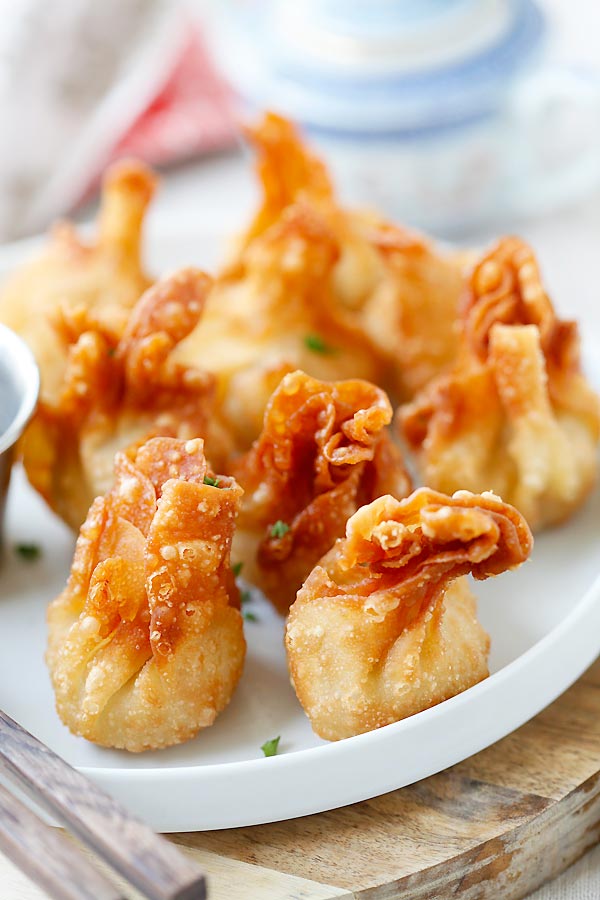 Onion Scallion Beef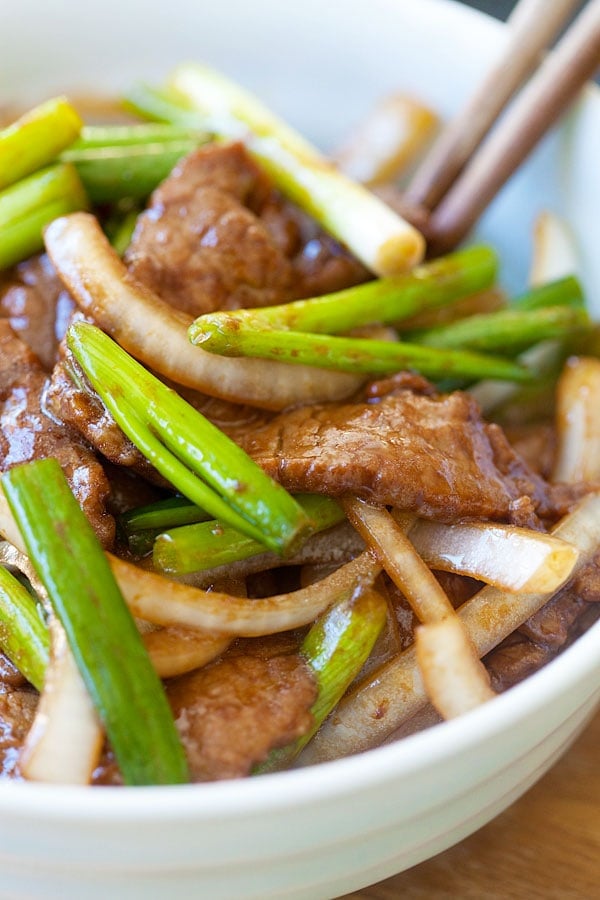 Thai Chicken Sate with Peanut Sauce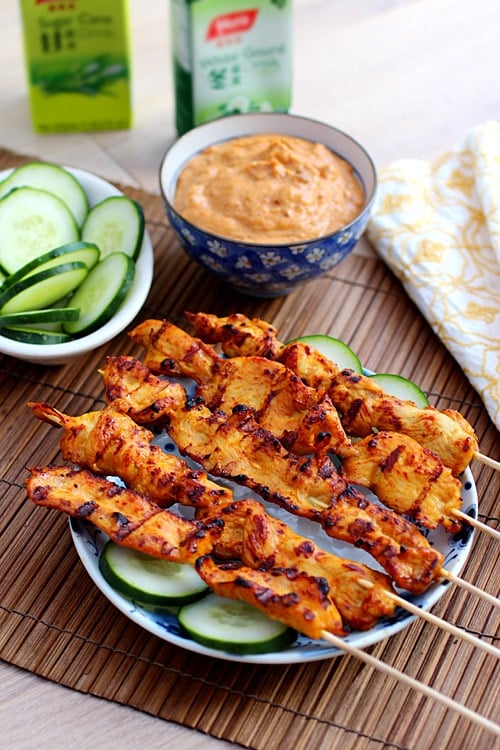 Thai Peanut Sauce