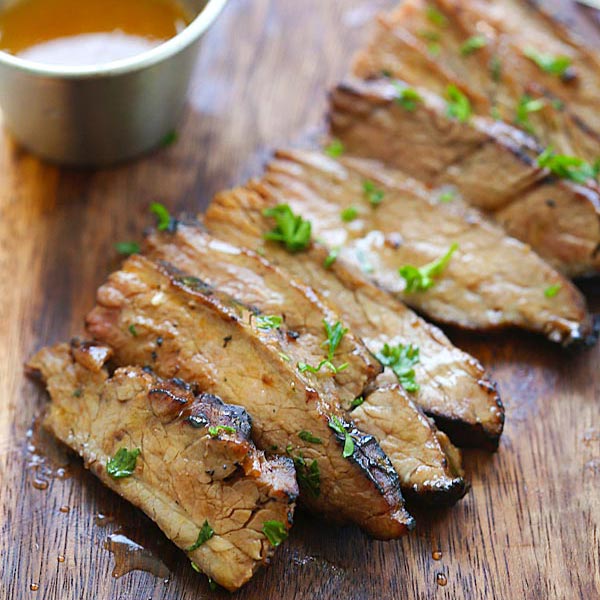 Honey Sriracha Flank Steak
Honey Sriracha Flank Steak – Tender and juicy steak marinated with honey sriracha butter. So easy, delicious and the best grilled steak recipe ever
Prep time:
Cook time:
Total Time: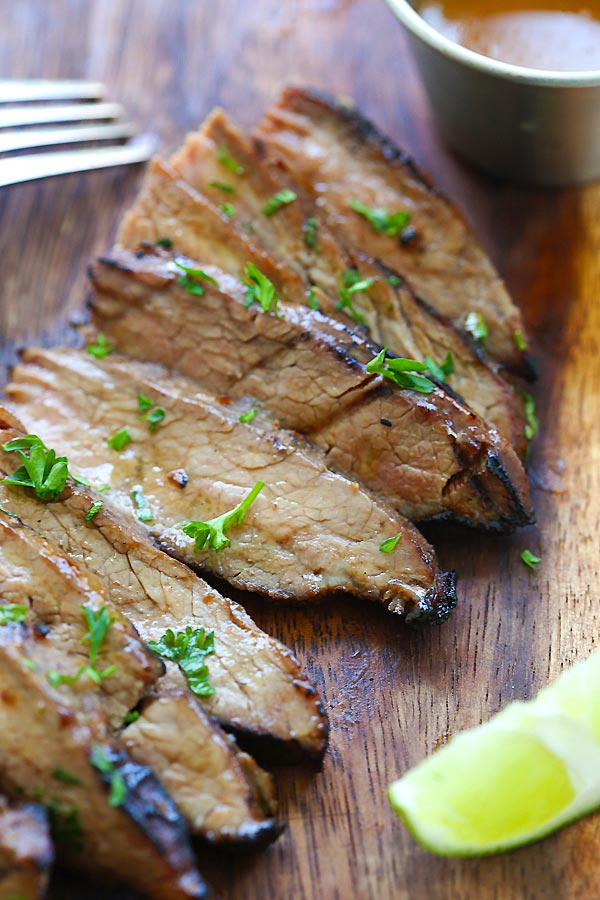 Honey Sriracha Flank Steak
Honey Sriracha Flank Steak – Tender and juicy steak marinated with honey sriracha butter. So easy, delicious and the best grilled steak recipe ever!
Honey Sriracha is probably the easiest marinade ever, it's extremely flavorful and delicious. By now I am sure everyone knows the spicy Rooster brand chili sauce; it's an indispensable ingredient in my kitchen. I use it to make Honey Sriracha Chicken, shrimp kebab, grilled corn, I even spread the butter on my toast (try it, it's delicious!).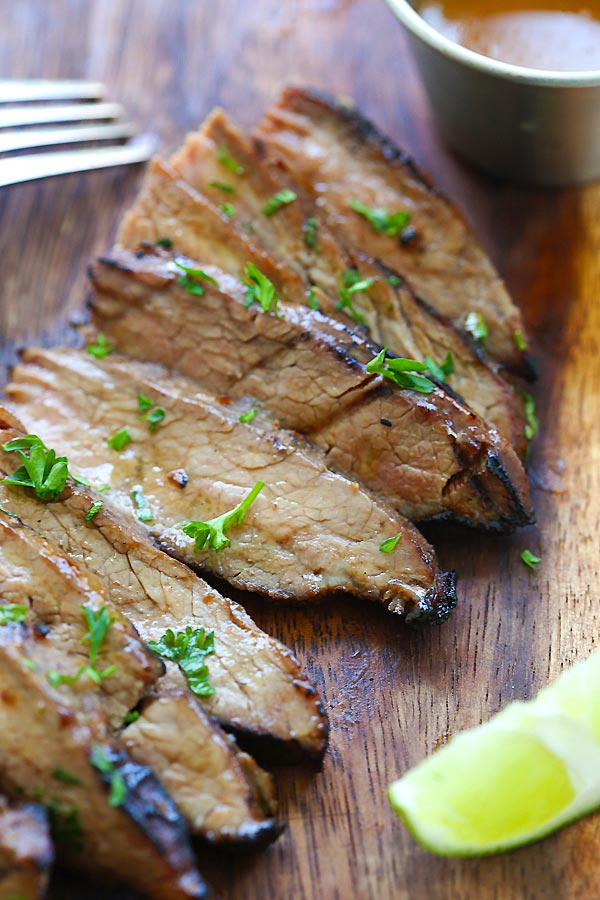 Honey Sriracha Flank Steak Recipe
Serves 2-3 | Prep Time: 5 Mins | Marinade Time: 30 Mins | Cook Time: 10 Mins
Ingredients:
2 tablespoons honey
2 teaspoons Sriracha
1/2 teaspoon salt
3 heavy dashes ground black pepper
3 tablespoons unsalted butter, melted
1 lb flank steak, cut into two equal-sized pieces
1 teaspoon chopped parsley
Lime wedges
Method:
Combine the honey, Sriracha, salt, black pepper and butter together. Stir to mix well.
Marinade the steak with half the butter mixture, save the remaining. Marinade for 30 minutes or best 2 hours.
Fire up a grill and grill the flank steak on both sides, about 5 minutes on each side or until the steak is just cooked through on the inside. Grill longer if you want the steak well done. Slice with a chef's knife and serve it immediately with fresh lime wedges and the remaining honey Sriracha butter.
Cook's Note:
Use 3 teaspoons Sriracha if you like more heat. If you use salted butter, cut down the salt to 1/4 teaspoon.
Most-Pinned Recipes
Chili Lime Chicken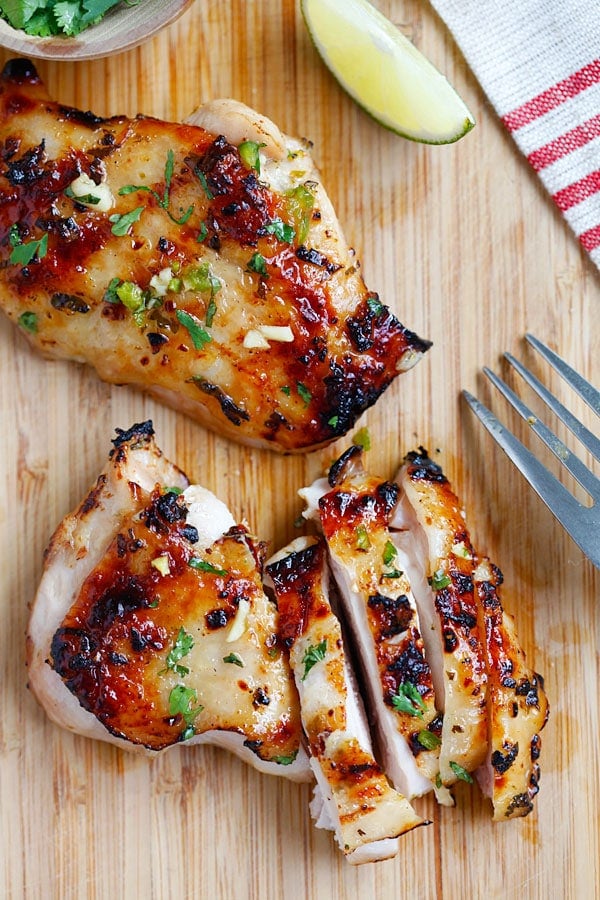 Honey Lime Chicken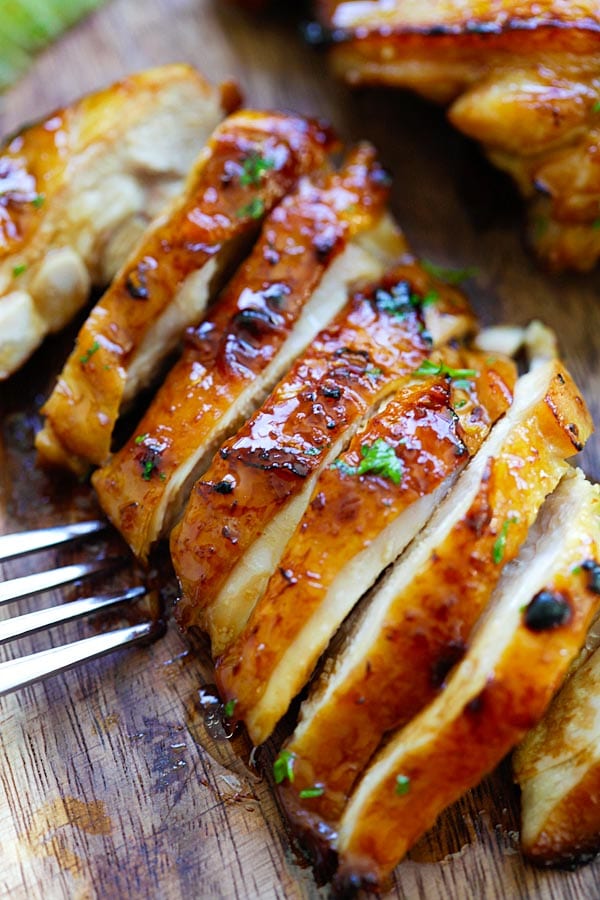 Brown Butter Garlic Honey Roasted Carrots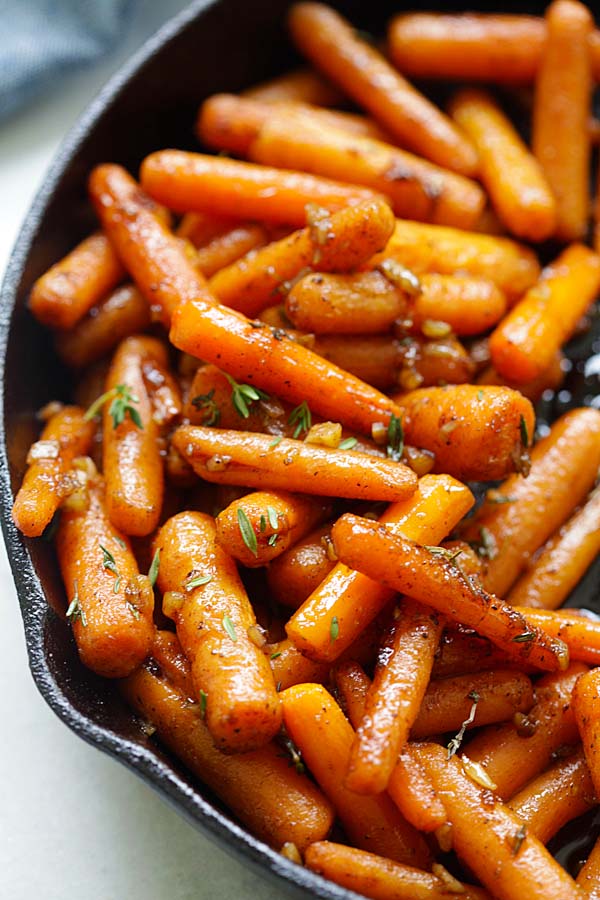 Cilantro Lime Chicken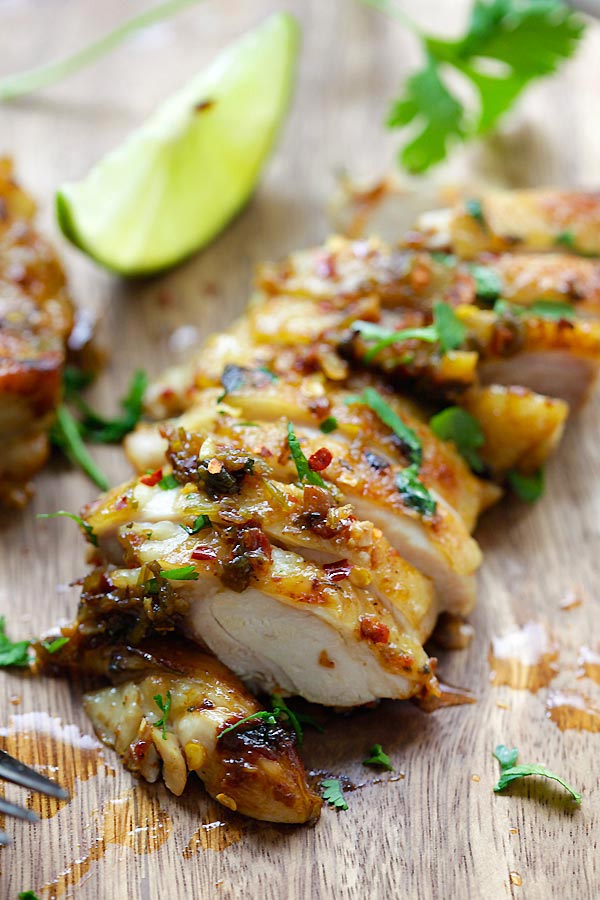 Italian Roasted Potatoes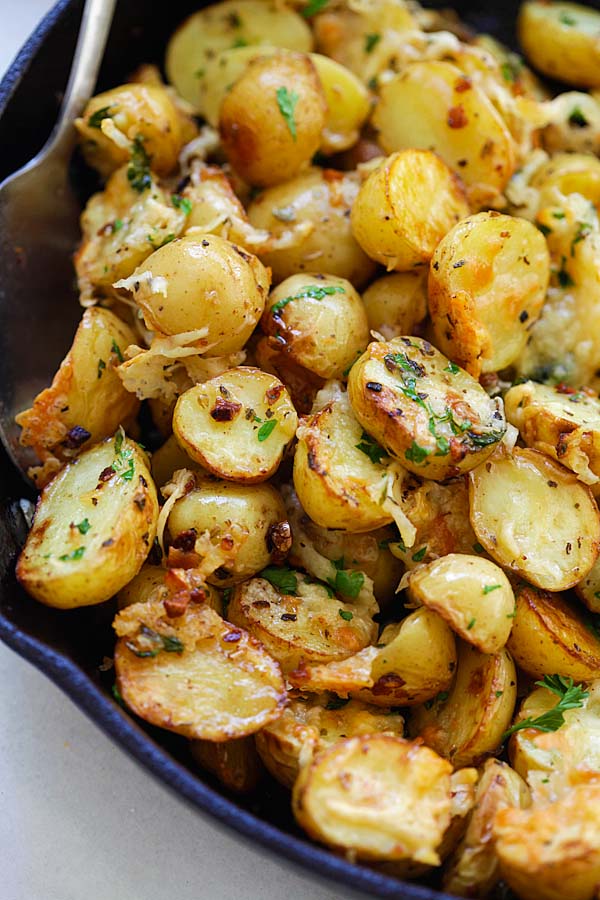 Honey Garlic Salmon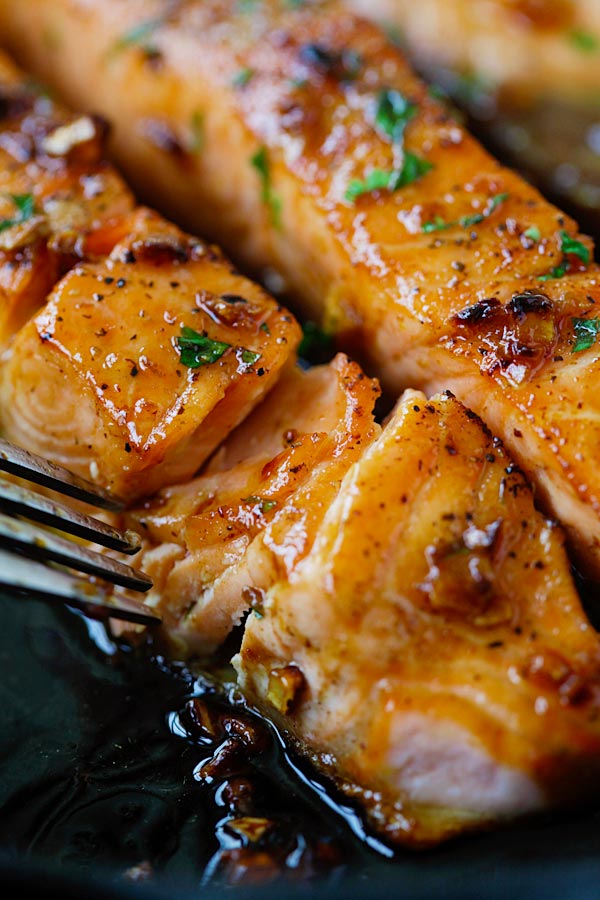 Parmesan Roasted Cauliflower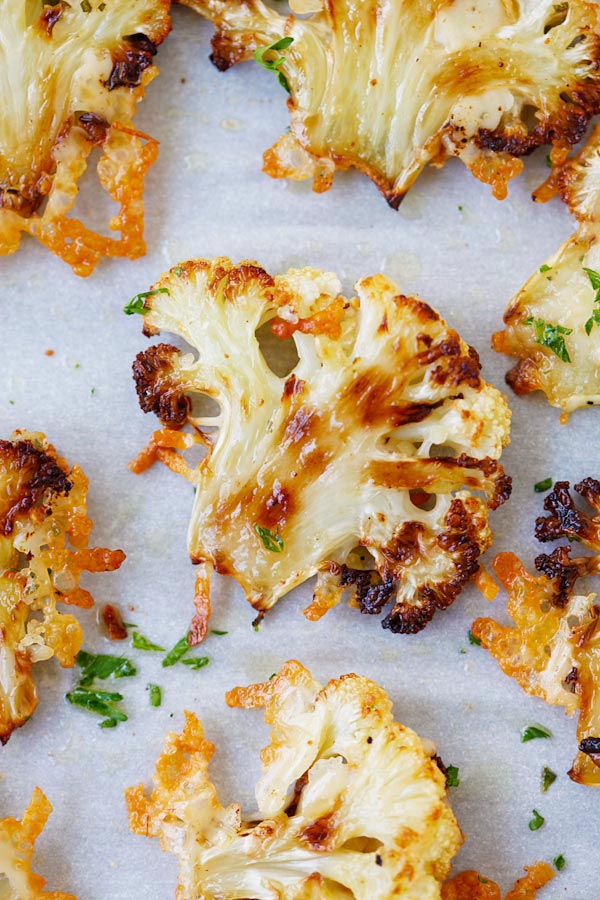 Garlic Herb Roasted Potatoes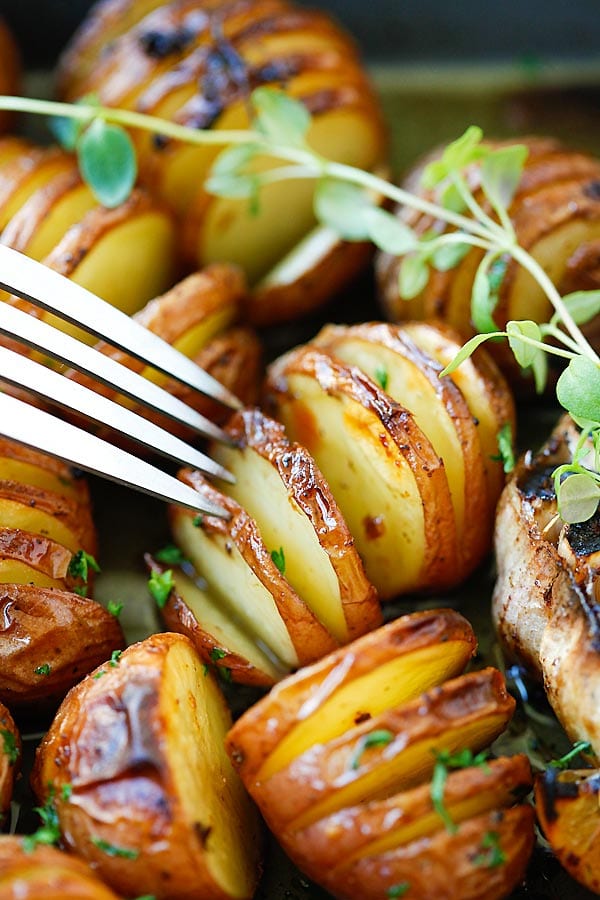 Creamy Garlic Chicken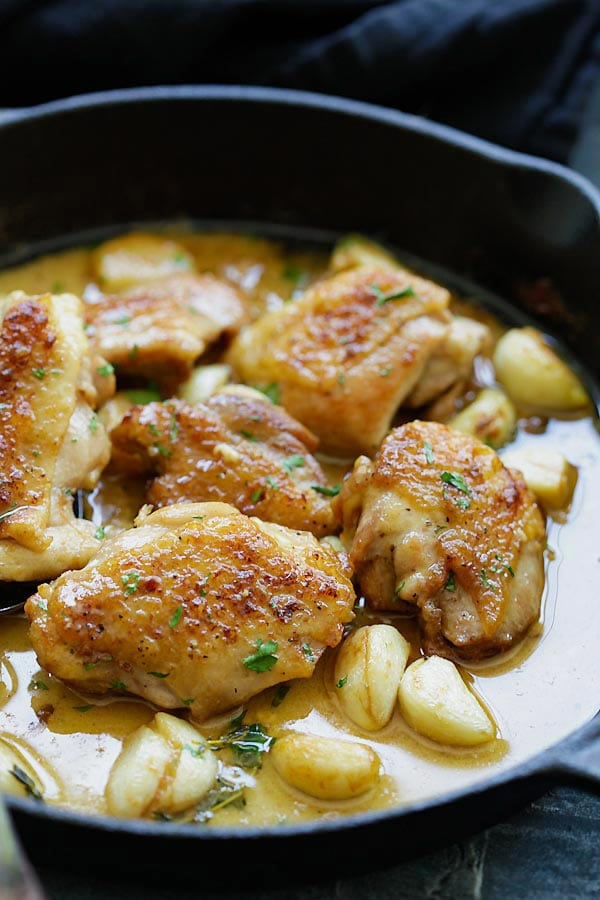 Garlic Parmesan Roasted Carrots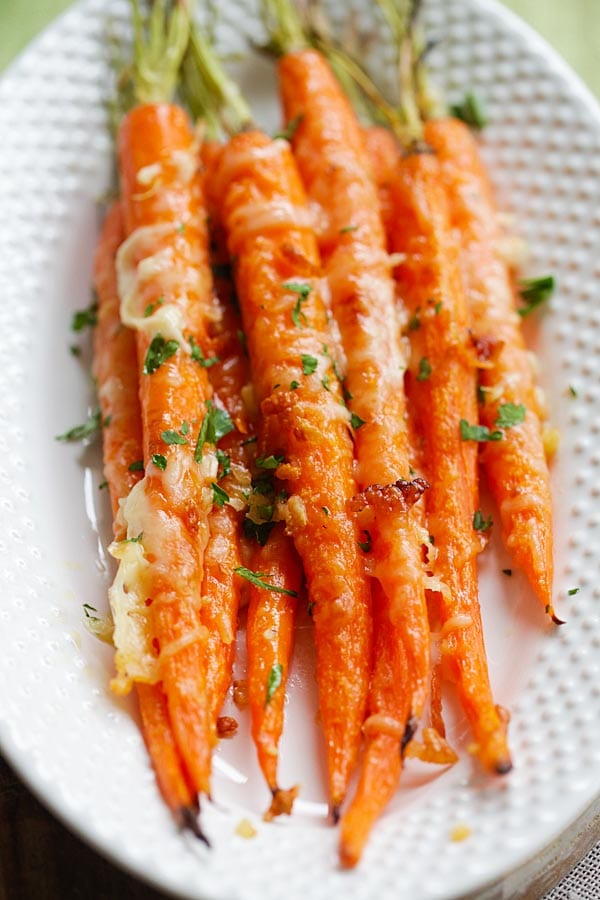 Hawaiian Shrimp Scampi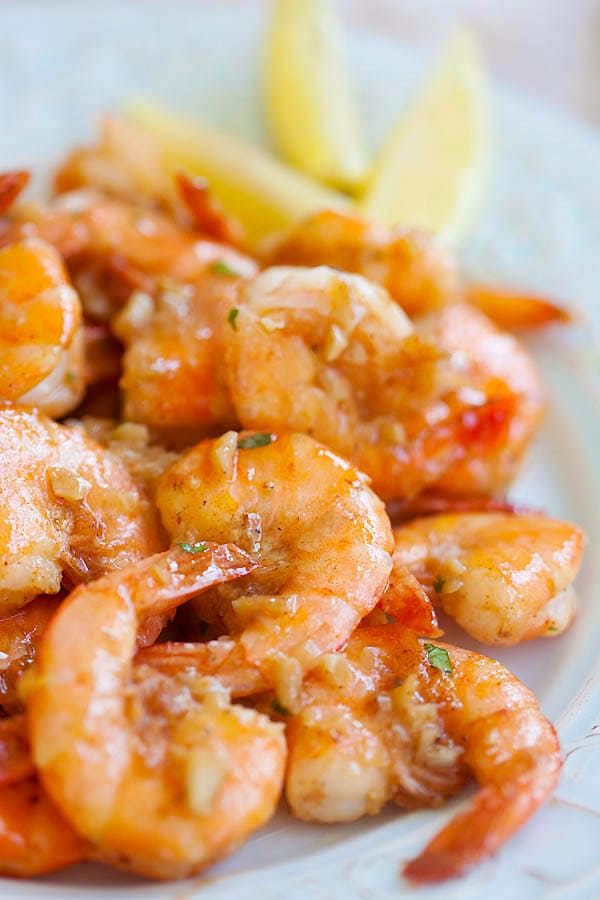 Garlic Butter Brazilian Steak