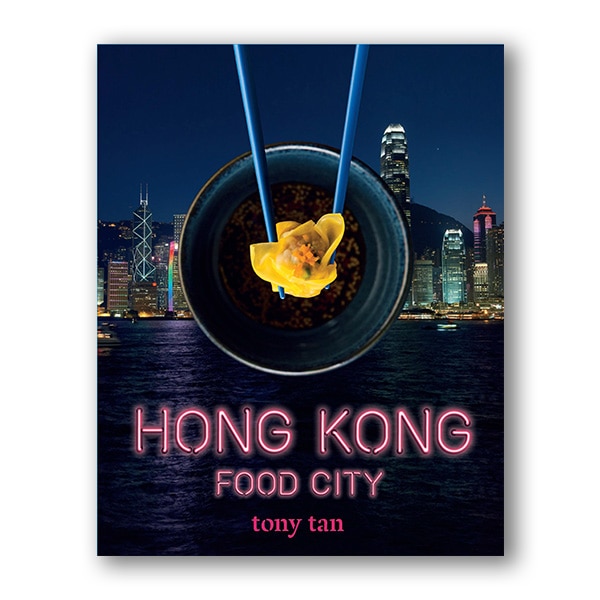 I am partnering with my friends at Quarto Knows to giveaway a Hong Kong Food City Cookbook, MSRP: $29.99, US only.
Hong Kong Food City Cookbook
Tony Tan first got the inspiration to write Hong Kong Food City after eating the delicious mantis prawns (previously unknown to him) in Sai Kung.
After all, how many chefs, cooks and gastronomes know that the best dim sum experience is to be had in Hong Kong? Or that the only place to try the classic dish sweet and sour pork is in a snake restaurant?
Or that one of the best contemporary Western meals in the world is to be enjoyed in Hong Kong, a country situated in the East?
In Hong Kong Food City, Tony imparts his incredible knowledge of the dynamic cultural landscape of a city whose Chinese roots are also intertwined with deep colonial connections back to England.
Equally at home with some of the best dim sum in the world and English high tea, Hong Kong-ers are a sophisticated lot.
As such, Hong Kong's food scene is not only exciting but it's one of the only places in the world where you can enjoy true Michelin star food at an affordable price.
The first book to look at the Hong Kong food scene from all perspectives, Hong Kong Food City is a comprehensive book that not only contains approachable authentic recipes but provides the background to the eclectic food scene via an explanation of history, culture, cooking styles and social norms.
Its 80 recipes are inspired by the island's dishes, from the Peninsula Hotel and the stalls of the night markets, to the high-end restaurants of the Grand Mandarin Oriental and a legendary dumpling house on the edge of Kowloon.
With chapters including starters, soups and cold dishes, dim sum and seafood, Tony Tan's recipes range from the classic sweet and sour soup and seaweed salad with sakura shrimp to bang bang chicken and the delicious Korean spicy pork wraps.
By outlining the basic pantry necessary for cooking his recipes and using flavors from across Hong Kong, Tan takes the reader on a culinary adventure that will educate their palate and give them the skills to create Chinese food at home.
Part food immersion, part travel experience, Hong Kong Food City extends beyond the recipes as it offers stories of chopstick etiquette and tea houses, and explains how Hong Kong became the city it is today.
In combination with the stunning shots of the city's streets, galleries, restaurants and famous light show, these stories create a window into the culinary culture of Hong Kong making it accessible and enticing to all.
The author
Tony Tan was born on the east coast of Malaysia into a restaurant-owning family.
Chef-trained in France and England, Tony is fluent in several languages and hosts intense culinary and cultural tours to Southeast Asia, China and Spain.
In 2001 he established his Melbourne cooking school, since selected as one of the best in the world.
He is the 2017 international judge at Hong Kong's cuisine challenge, The Best of the Best Culinary Competition, and his cookery school was ranked 22 best in the world by Financial Times London.
Eligibility: United States only. No purchase necessary and subject to this official giveaway rules.
Closing Date: January 19, 11:59 pm PST. Winner will be randomly selected and contacted via email on January 20, 2019.
To enter, please follow the steps below.
Step 1
Follow Rasa Malaysia (@rasamalaysia) on Instagram. (Click on the Instagram button below and click "Follow." If you don't have Instagram, skip this step.)


Step 2
Follow All Rasa Malaysia Boards on Pinterest. (Click on the Pinterest button below and click "Follow All." If you don't have Pinterest, skip this step.)


Step 3
Fill in the form below. You can enter to win every day.
BE SURE TO ENTER EVERYDAY! ONE ENTRY PER DAY STRICTLY ENFORCED. By entering into this contest, you are automatically subscribed to Rasa Malaysia newsletter for new giveaways, recipes, and more. If you don't want to receive the newsletter, you may unsubscribe it.
GIVE US SOME LOVE!
Like Rasa Malaysia on Facebook. (Click on the Like button below.)
You will be redirected to the "Thank You" page if your entry is successfully submitted. Enter to win by using the form below!
Latest Giveaways: Enter to Win
Easy Weeknight New Recipes: