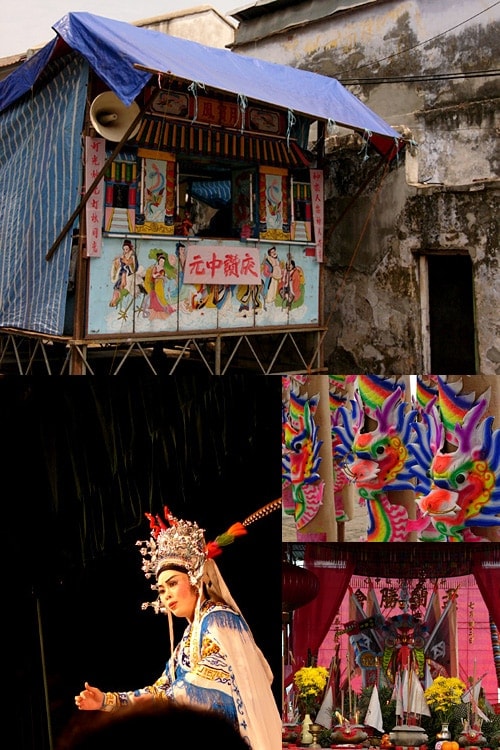 (Photo Credit: Visit Penang)
Every year, during the 7th month of lunar calendar, the streets of Penang, especially George Town, come to life and become the center stage for traditional Chinese operas, puppet shows, and open-air concerts (Ko Tai). The sights and sounds of such performances mark the month-long observation and celebration of "Hungry Ghost Festival" in Penang—the equivalent of western Halloween, albeit for an average of 30 days!
This year, Hungry Ghost Festival starts from August 10th and ends on September 7th. It's an annual ritual that is celebrated by many people in Penang. The traditional Chinese operas, puppet shows, and concerts are said to appease the roaming spirits in our world during the 7th month of lunar calendar. Other observance includes elaborated food offerings and prayers…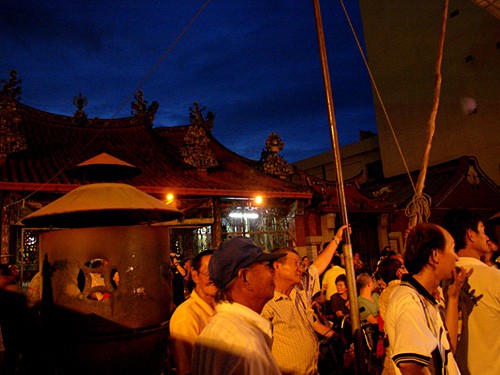 (Photo Credit: Visit Penang)
My family back home in Penang observes this festival religiously. When I was little, my aunt would always take me to watch the Chinese opera, puppet show, or concert (Ko Tai) in our neighborhood. While she was busy offering her prayers or enjoying the entertainment on the stage, I would be roaming around buying and eating various snacks and junk food, sold by the many temporary vendors beside the stage. It was always so much fun as once a year, I got to savor the "special" foods commonly sold during the Hungry Ghost Festival—si koh th'ng/四果汤 (a tasty, colorful, and icy sweet desserts), grilled satay jellyfish on the stick, grilled cuttlefish, ice cream, and a slew of other delicious foods. I was equally mesmerized by the storyline and the performances on the stage nonetheless. Hungry Ghost Festival was like a funfare to me…it was an annual event that I would always look forward to.
If you are interested in the unique culture and tradition in Penang, August is a great month to visit. You will see large-scale prayers and food offerings at the many temples in George Town; you will, hopefully enjoy (or at least be intrigued by) the open-air opera shows and entertainment; and you will certainly enjoy all the delicious foods found in Penang.
Fore more information about Hungry Ghost Festival in Penang, please visit this post by Penang Tourism. You can also check out this post at Visit Penang. Finally, if you are in Penang during the Hungry Ghost Festival and would like to learn more about this festival and get an insider's view about it, send us an email and join our Penang private tour.