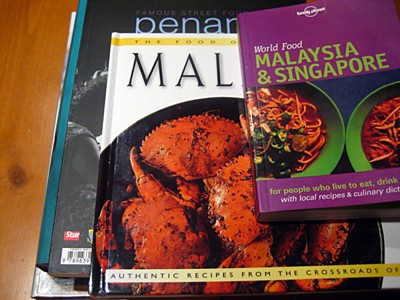 Walk down the cookbook aisle in any brick-and-mortar book store or surf any book-selling website and one can easily get overwhelmed by the number of cookbooks out there these days. While I generally like most cookbooks and spend hours reading through them, there is one trend that has emerged in the past few years I find alarming and disturbing: the neither-this-nor-that fusion east-meets-west cuisine cookbook.
No offense to the authors but your fill-in-the-blank-inspired creations are nothing but shallow, soulless, pieces of goo to my native Asian palate.
If you intend to make a Vietnamese dish, please create it according to the native way rather than just casually throwing in a few Vietnamese herbs or a few dashes of fish sauce. Would you call an all-American burger "Thai-inspired Burger" by substituting the typical lettuce leaves for say, mint leaves? Maybe you would. That's my point precisely.
At least your books have impeccable food photography and your publishers strong marketing muscle.
And since I'm on a rant, don't even get me started about Chinese food in the United States. Being of Chinese descent, it saddens me to see those so-called Chinese food chains (Panda Express & PF Changs alike) flourishing in America. Mind you, the last time I was in China and Hong Kong, I didn't see any Orange Chicken or Beef and Broccoli on the menu.
Now if you are in search of authentic Asian cookbooks and recipes like I am, here are just a few Asian cookbooks that you should have on your shelf.
"Authentic Recipes" series of cookbooks. I love everyone of them especially "Authentic Recipes from Malaysia" and "Authentic Recipes from Indonesia." By the way, this series of cookbooks used to be branded "The Food of (Country)." The contents are essentially the same.
Cradle of Flavor – James Oseland's anecdotes, stories, and recipes are vivid illustrations of the cuisines of Malaysia, Singapore, and Indonesia.
Lonely Planet – World Food Malaysia and Singapore. Although there aren't a lot of recipes in this book, it provides in-depth information about the foods of Malaysia and Singapore.
Famous Street Food of Penang: A Guide & Cook Book. If you are a fan of Penang hawker food, this is an absolute must-have. You can find it at MPH book stores in Malaysia.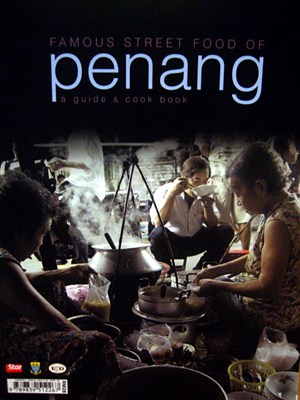 In the sea of new-age, mishmash, and chichi culinary trends, I hope our native taste buds and distinct palate do not give in to mass market tastes created by conformists, marketers, or hipster wannabes. I beg to differ – I beg to be authentic – I beg to be real when it comes to my cooking.
P.S.: If you are a fan of fusion, modern, or east-meets-west cuisines, this article is by no means a personal attack or a critic of your lifestyle. This article voices my own personal opinion and culinary preference.