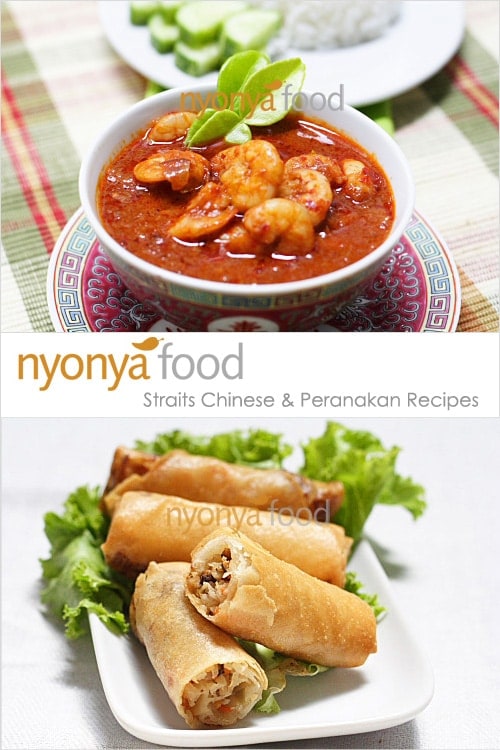 Today, I am very happy and excited to announce the official launch of Nyonya Food at nyonyafood.com, a website that I have wanted to launch for the longest time. Nyonya food is a site that chronicles my native cuisine, the food I grew up eating–the food of my childhood. It's also a portal about the fascinating–but hugely underrated and undiscovered–Nyonya-Baba or Peranakan culture and heritage.
If you have been following Rasa Malaysia, you know that I came from a Nyonya family as my late grandmother was a much celebrated Nyonya of her time. A few months after the successful launch of Rasa Malaysia (sometime end of 2006), I registered nyonyafood.com, with the same mission, passion, and enthusiasm I have for Rasa Malaysia. I wanted to educate the world more about the unique living culture of Nyonya-Baba or Peranakan–a sub-culture found in the British Straits settlements of Penang and Melaka (Malacca) in Malaysia, and Singapore. It was easier said than done; the domain was in dormant until very recently when I finally found time to put my vision and dream into reality…
If you are a reader of Rasa Malaysia, you will like the familiarity in presentation and style on Nyonya Food. Please hop over there and check it out now.
Thank you for your support and see you at Nyonya Food.