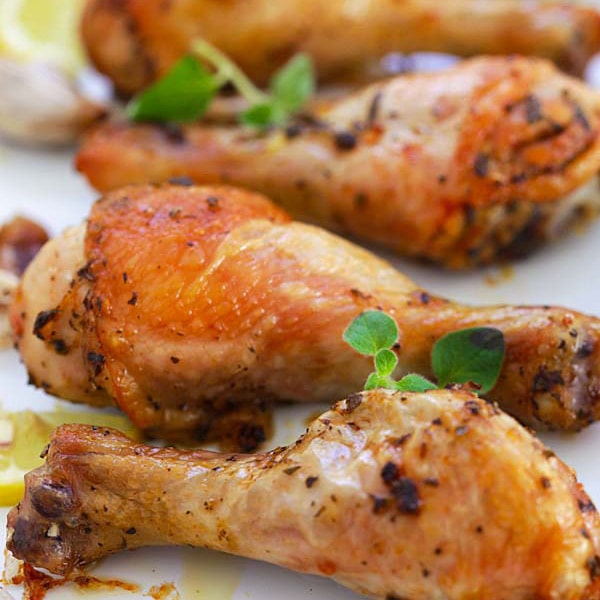 Italian Roasted Chicken
Italian Roasted Chicken – roasted chicken drumsticks marinated with Italian herbs and seasonings. Crispy, delicious and so easy to make
Prep time:
Cook time:
Total Time: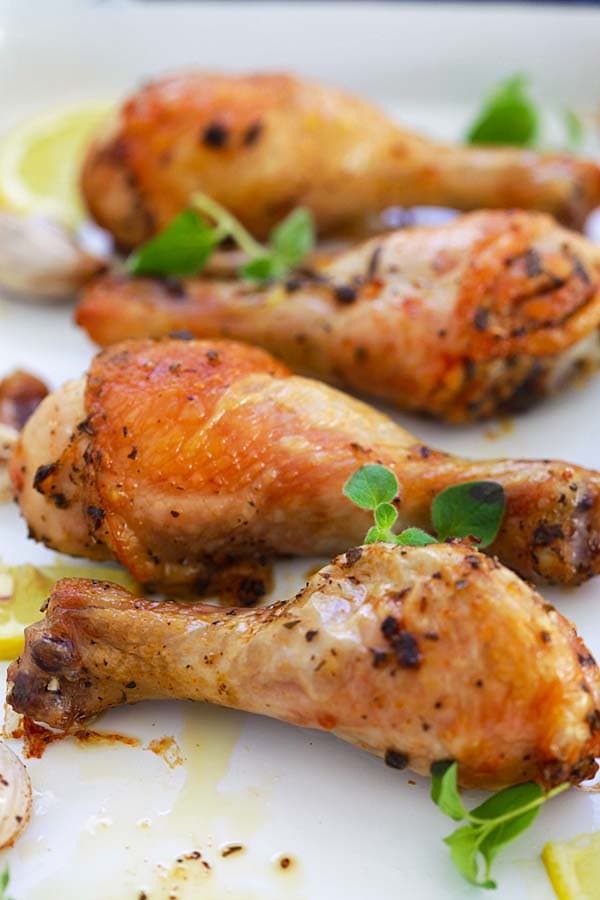 Italian Roasted Chicken
Italian Roasted Chicken – roasted chicken drumsticks marinated with Italian herbs and seasonings. Crispy, delicious and so easy to make!
I love roasted chicken, be it whole chicken, chicken thighs or drumsticks. Roasted chicken is one of the easiest recipes to make for dinner. It's completely hassle free and you don't have to cook up a storm, yet the end results are always delicious, like these crispy and flavorful Italian roasted chicken.
You can serve the chicken with a side dish such as potatoes, with pasta, or on its own. Either way, dinner will be amazing!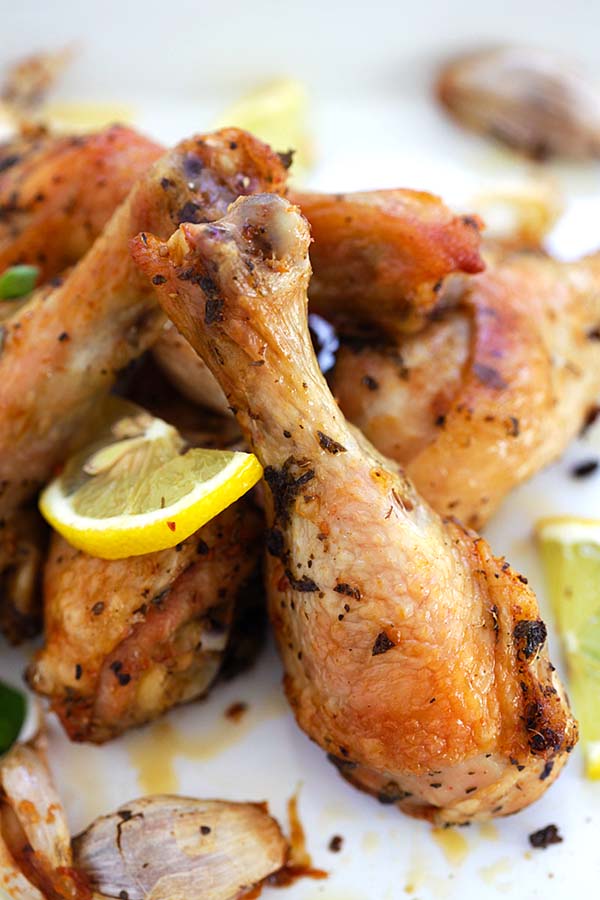 Italian Roasted Chicken Recipe
Serves 3 | Prep Time: 10 Mins | Cook Time: 40 Mins
Ingredients:
1 1/2 lbs chicken drumsticks
1/2 tablespoon Italian seasoning
3 dashes paprika
Scant 1/4 teaspoon salt
3 dashes ground black pepper
1/2 tablespoon olive oil
1 head garlic, peeled and pounded
1 teaspoon lemon juice
2 sprigs oregano, chopped
Method:
Pre-heat the oven to 375F.
Rinse the chicken with cold water, pat dry with paper towels.
Add the Italian seasoning, paprika, salt, black pepper, olive oil, garlic, lemon juice and oregano to the chicken drumsticks. Stir to coat well. Set aside.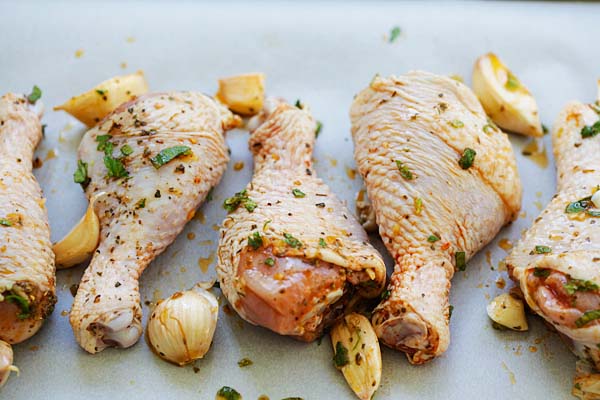 Arrange the chicken on a baking sheet lined with parchment paper and bake for 30-40 minutes in the middle of the oven, or until the chicken turns golden brown, slightly charred and the inside is cooked through. Serve immediately.
Most-Pinned Recipes
Garlic Herb Cheese Bombs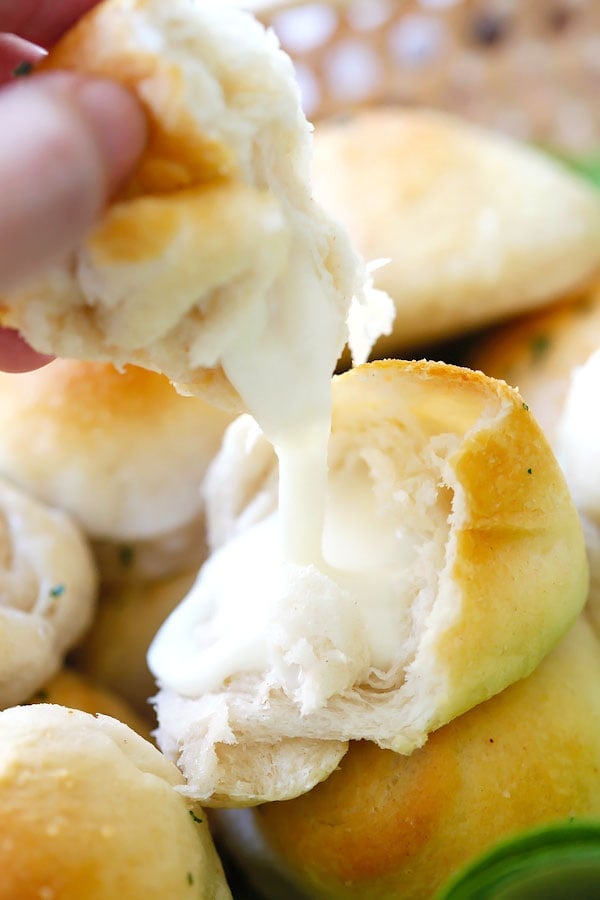 Chili Lime Chicken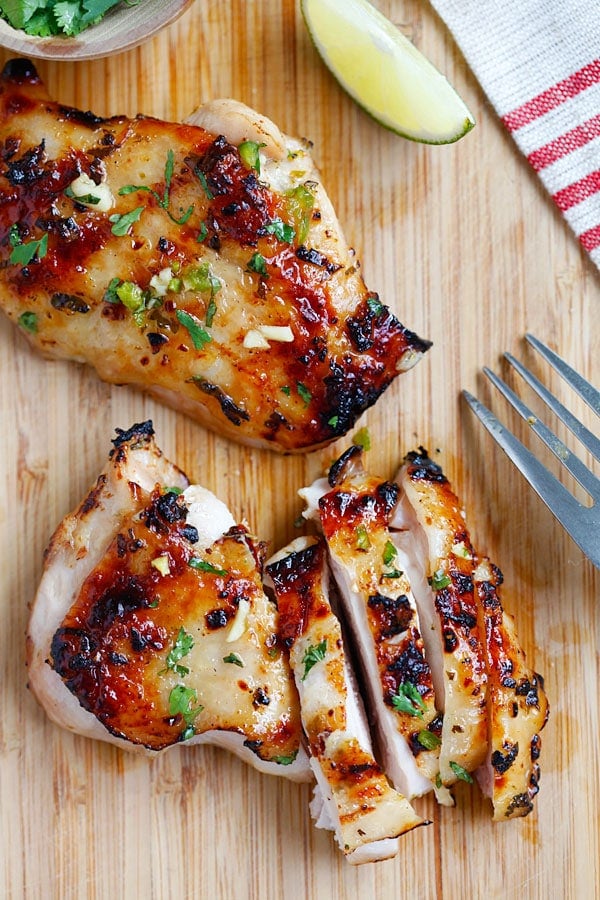 Cilantro Lime Chicken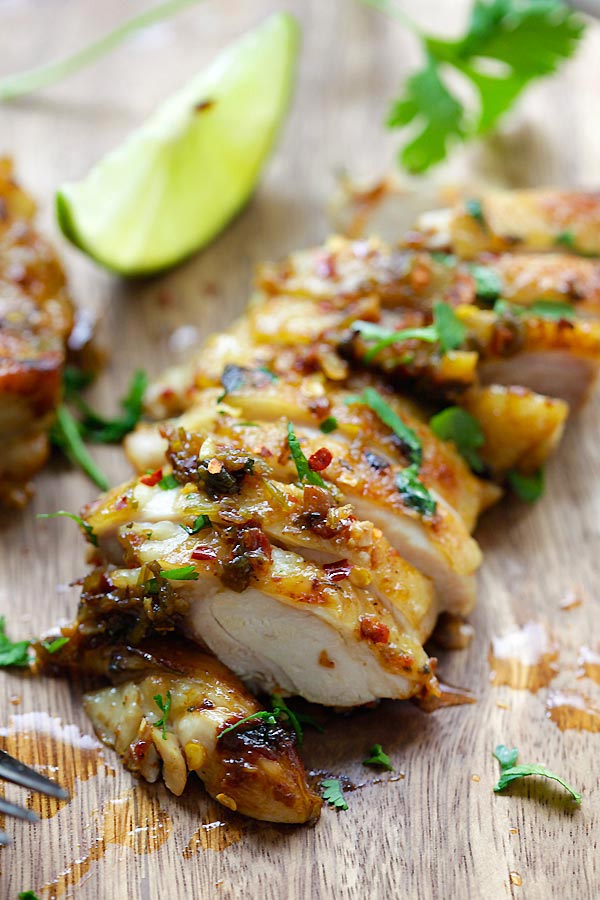 Italian Roasted Potatoes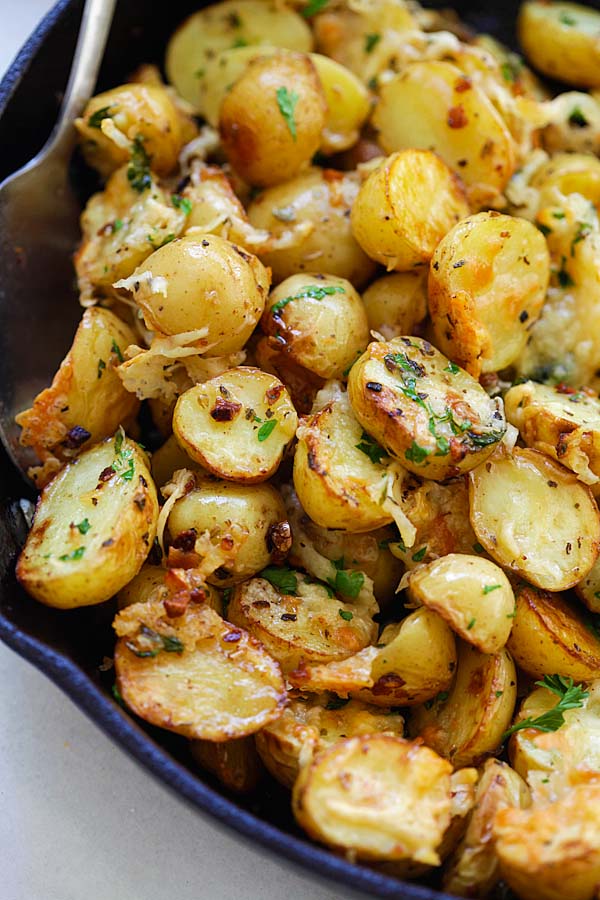 Honey Garlic Salmon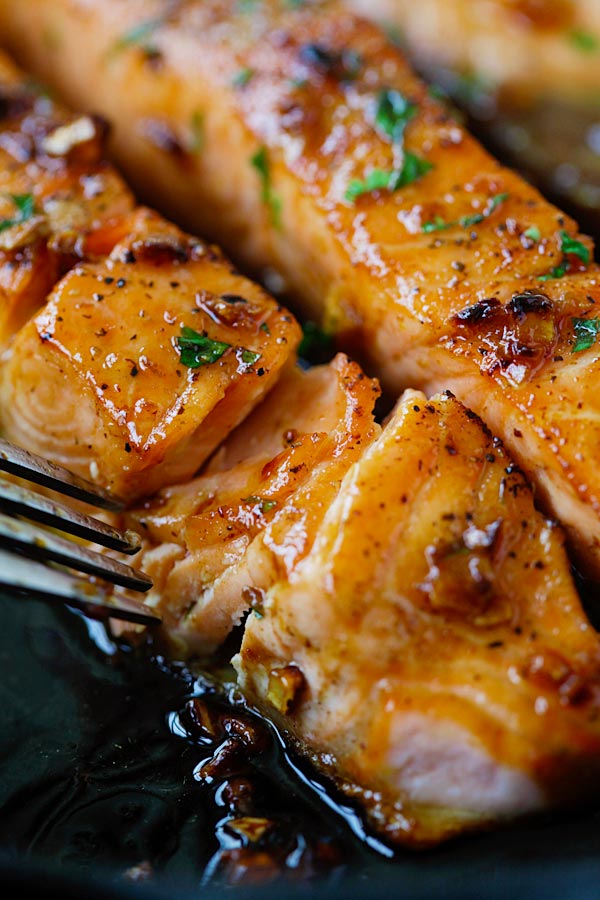 Parmesan Baked Chicken Nuggets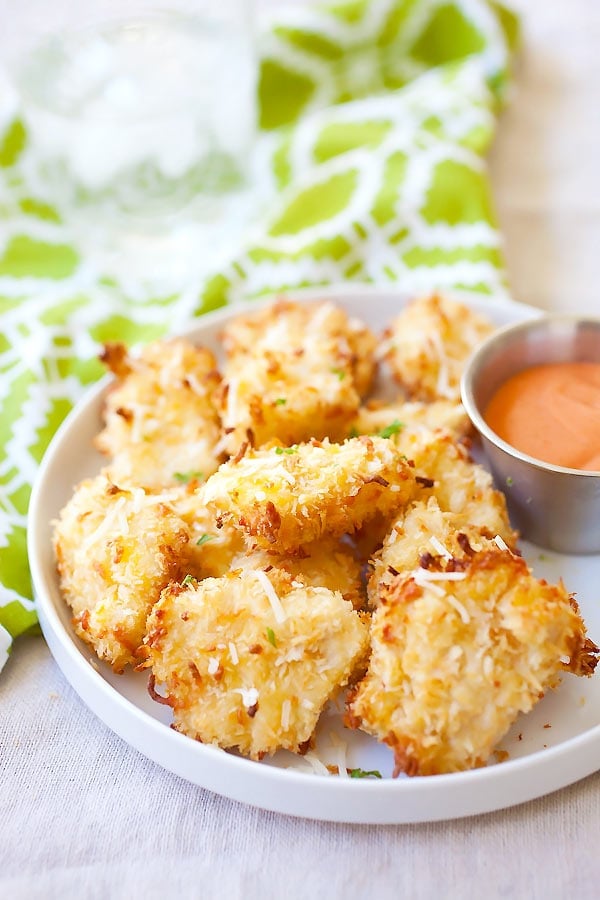 Parmesan Roasted Cauliflower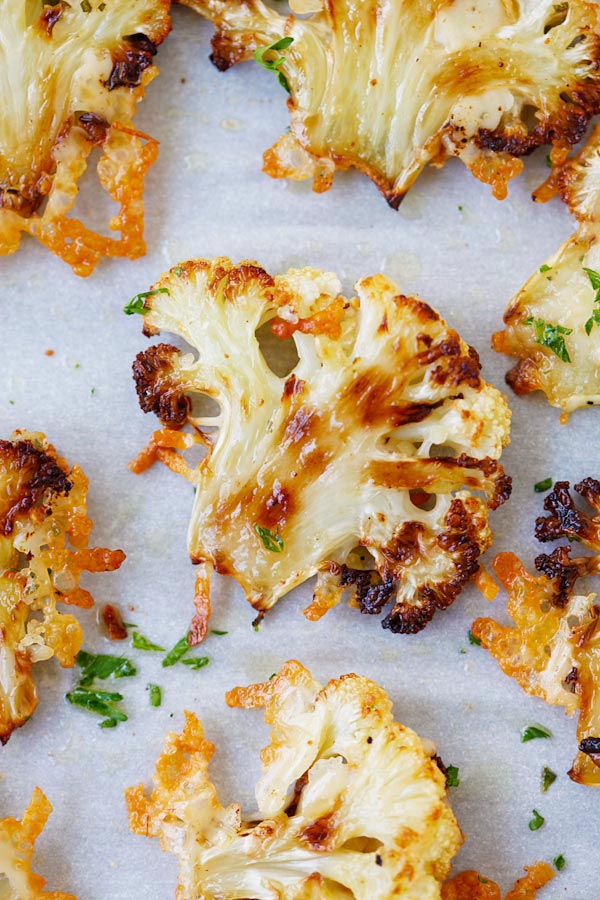 Garlic Herb Roasted Potatoes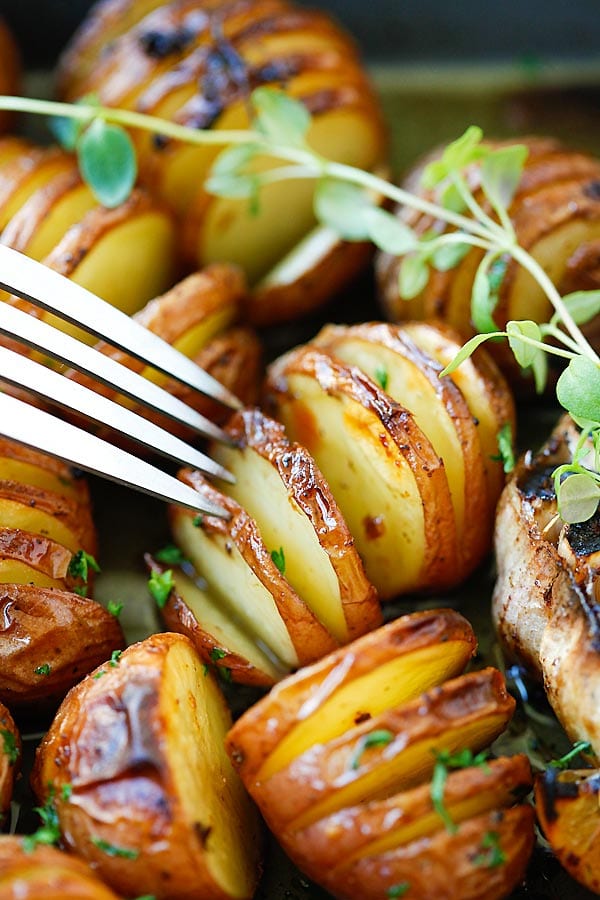 Creamy Garlic Chicken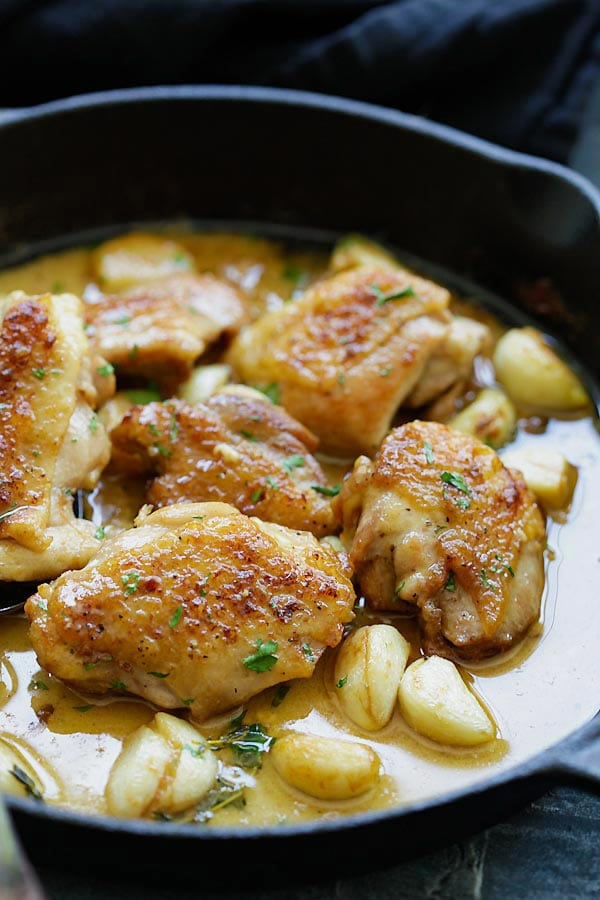 Garlic Parmesan Roasted Carrots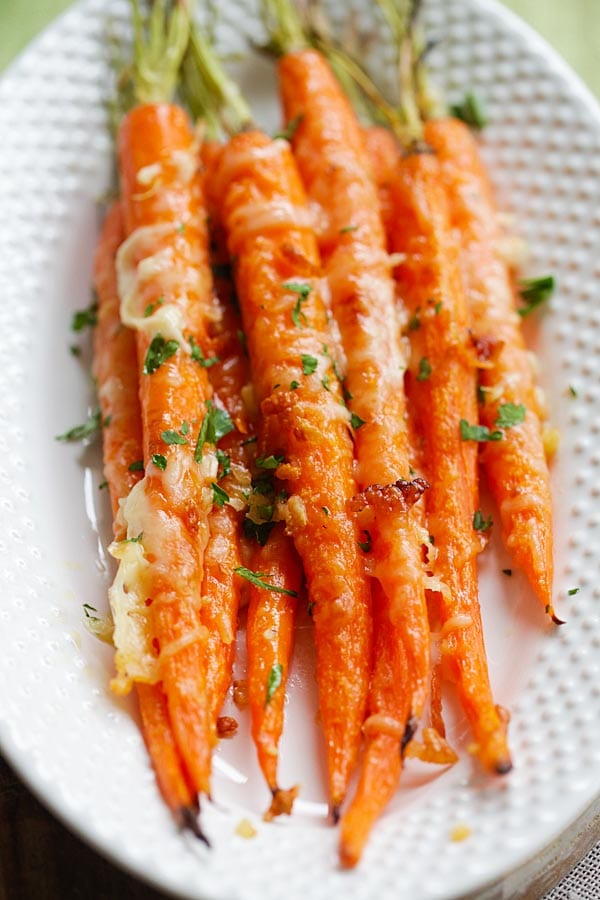 Hawaiian Shrimp Scampi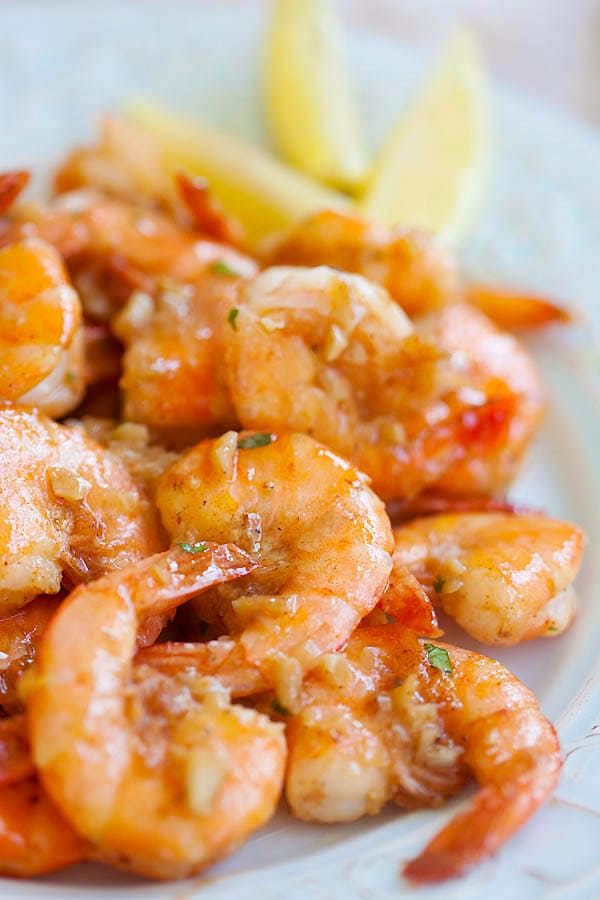 Garlic Butter Brazilian Steak