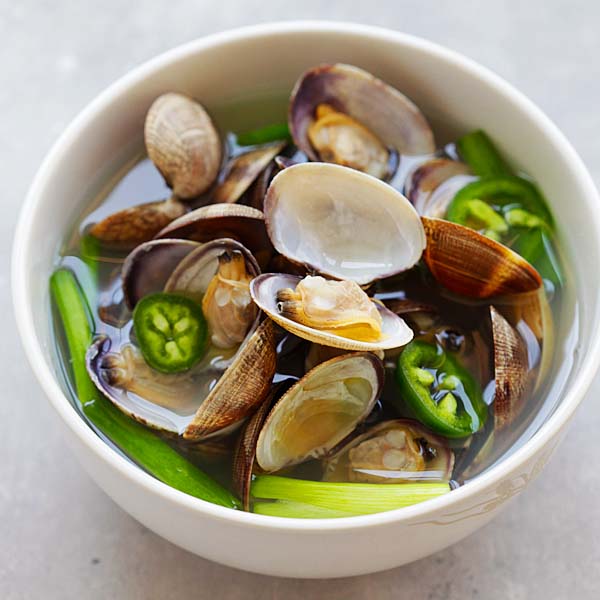 Korean Clam Soup
Korean Clam Soup – savory and briny clam soup with jalapeno and garlic. Easy recipe that takes only 10 minutes to make and so delicious
Prep time:
Cook time:
Total Time: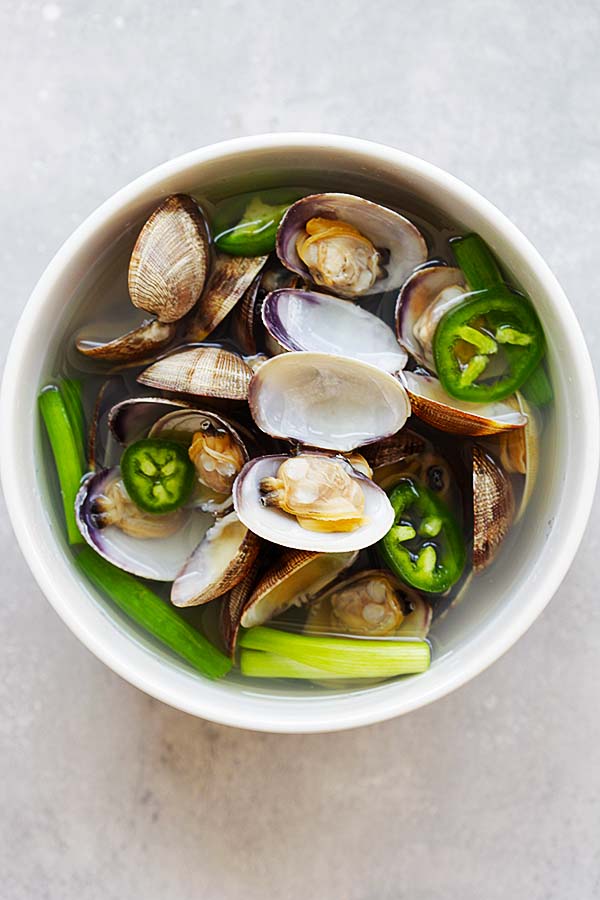 Korean Clam Soup
Korean Clam Soup – savory and briny clam soup with jalapeno and garlic. Easy recipe that takes only 10 minutes to make and so delicious.
One of the dishes I tried in Seoul, Korea that I absolutely love was Jogae Tang, or Korean clam soup. Clams are naturally briny and savory, and cooking them with the simplest of ingredients brings out the natural flavors. The garlic, chili (I used jalapeno) and scallions add heat and garlicky flavors to the soup. With Fall around the corner, this Korean clam soup will be hearty for the colder days.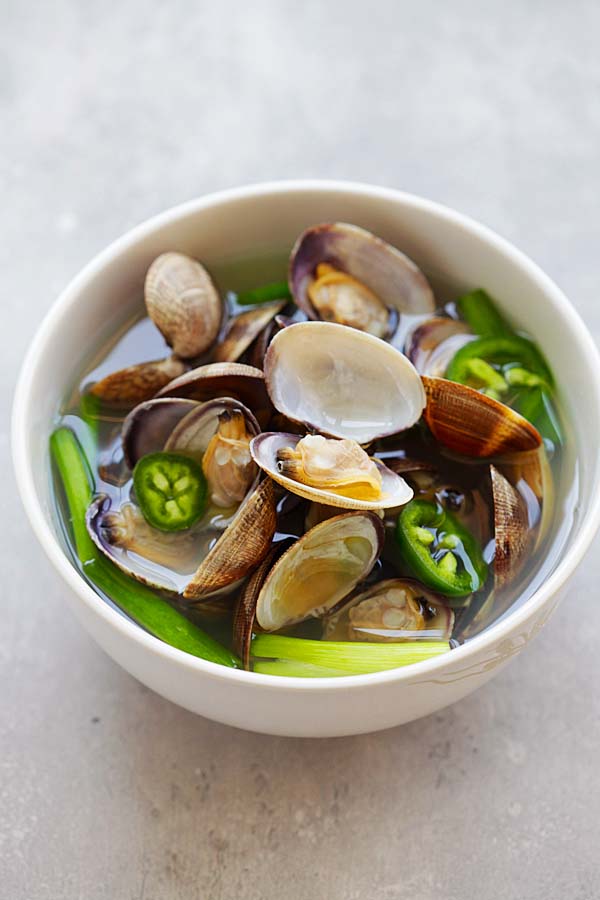 Korean Clam Soup Recipe
Serves 2-3 | Prep Time: 10 Minutes | Cook Time: 5 Minutes
Ingredients:
1 1/2 lbs Manila clams
4 cups water
1 stalk scallion, cut into strips
4 cloves garlic, sliced into pieces
1 small jalapeno, seeded and sliced
Method:
Clean, scrub and rinse the clams with cold water. Drain and set aside.
Heat up the water in a soup pot. Bring the water to boil. Add the garlic, jalapeno and clams to the water. Boil and cook until all clams are open. Add salt and scallion. Turn off the heat and serve immediately.
[rm-amazon-widget]
Most-Pinned Recipes
Ginger Garlic Baked Chicken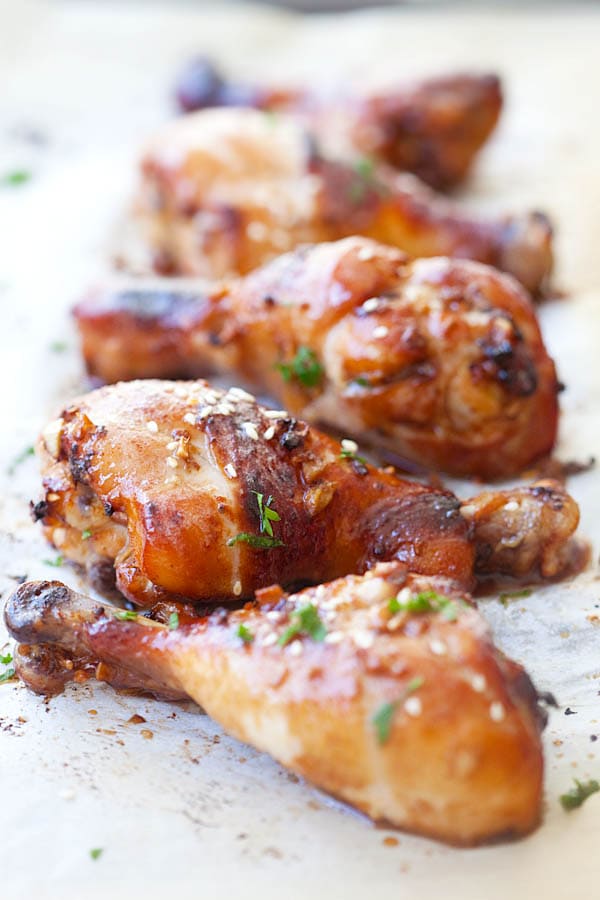 Crab Rangoon (Cream Cheese Wontons)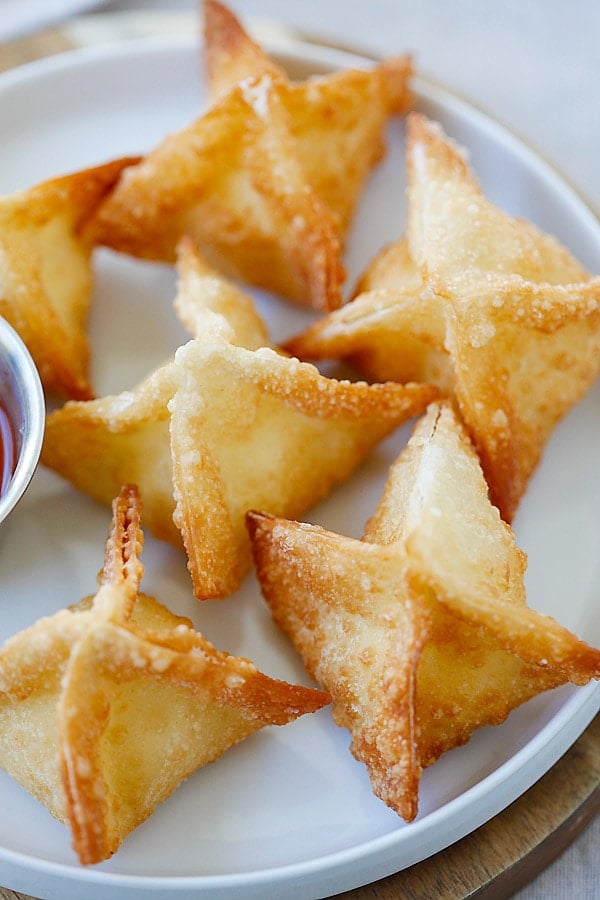 Chicken Wontons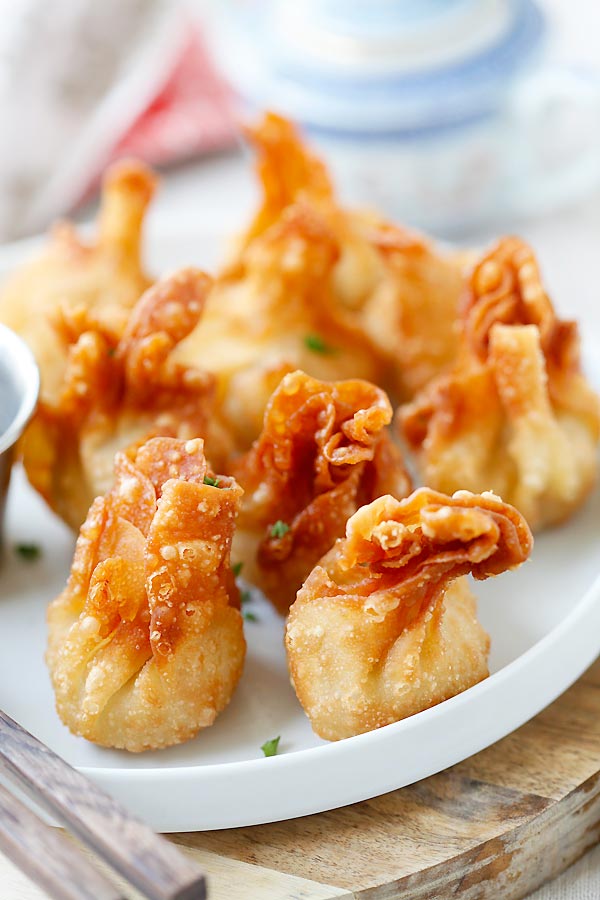 Onion Scallion Beef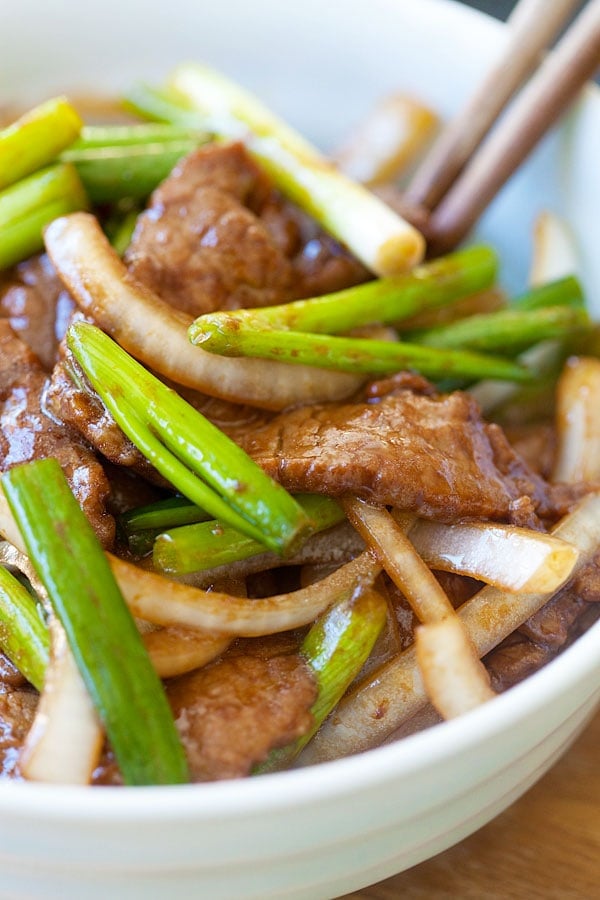 Thai Chicken Sate with Peanut Sauce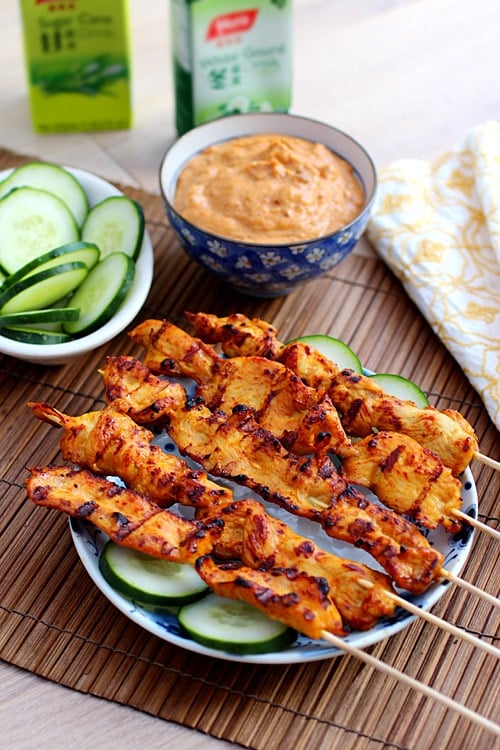 Thai Peanut Sauce