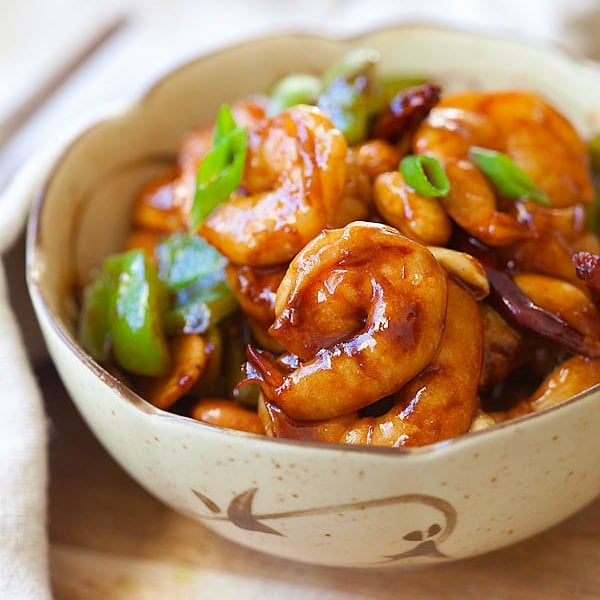 Kung Pao Shrimp
Kung Pao Shrimp recipe that is super easy to make at home, less than 30 minutes but much better and healthier than Kung Pao Shrimp takeout from restaurants | rasamalaysia.com
Prep time:
Cook time:
Total Time: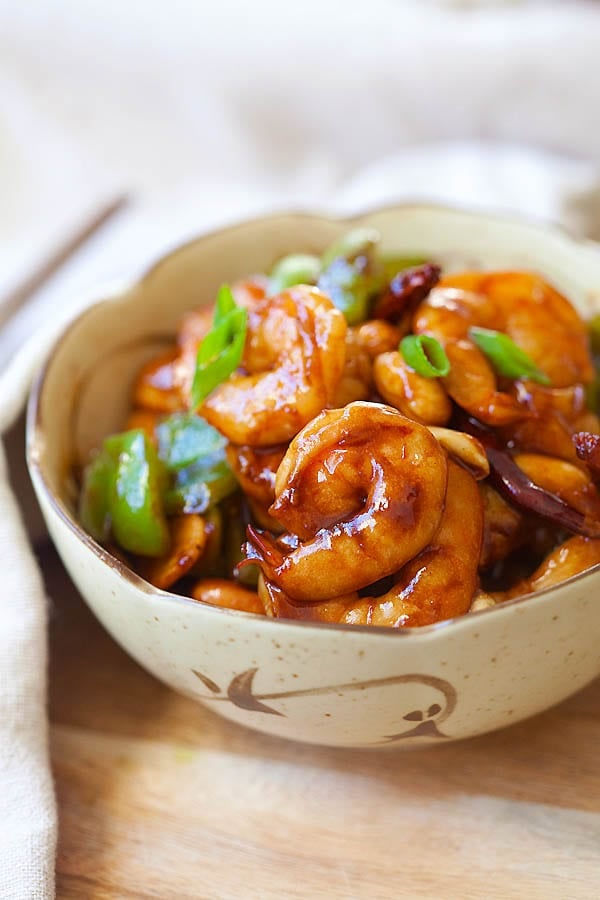 Kung Pao Shrimp
Kung Pao Shrimp – easy and delicious Kung Pao shrimp recipe, less than 30 mins and much better and healthier than Chinese takeout!!
Whenever I am lazy to cook lunch and decide to order a Chinese takeout or to go, I always get Kung Pao Shrimp. Kung Pao Shrimp is my favorite lunch special item on Chinese restaurant menu, I just love the wonderful taste of the dish and the fresh, bouncy, and succulent shrimp, which goes so well with steamed rice.
Shrimp is America's favorite seafood item, so the next time you have some shrimp in your freezer, just try this absolutely delightful Kung Pao Shrimp recipe, which takes less than 30 minutes to make. Enjoy!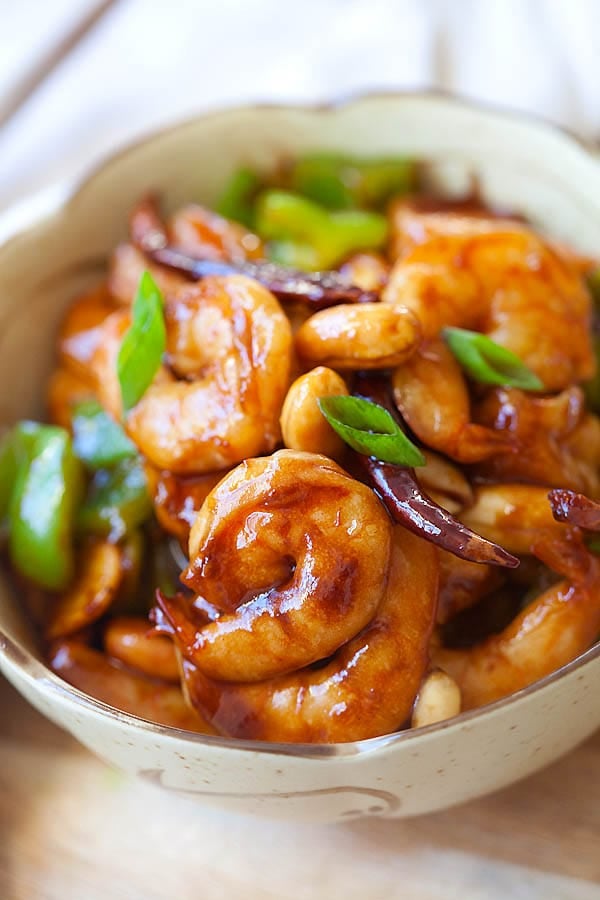 Kung Pao Shrimp Recipe
Serves 2 | Prep Time: 15 Mins | Cook Time: 5 Mins
Ingredients:
2 tablespoons oil
1-inch piece ginger, peeled and thinly sliced
1/4 onion, quartered
1/2 green bell pepper, cut into pieces
10 mini dried red chilies (use half of the quantity if your dried chilies are regular or longer size)
12-15 big shrimp, shelled, peeled and deveined
1/4 cup roasted peanuts
3 stalks scallions, use the white parts only
Kung Pao Sauce:
2 tablespoons soy sauce
2 tablespoons sweet soy sauce, for example: ABC Kecap Manis
1/2 teaspoon constarch
4 tablespoons water
1/2 teaspoon sesame oil
3 dashes white pepper
1/2 teaspoon Chinese black vinegar, rice vinegar or Apple cider vinegar
1/2 teaspoon sugar
Method:
Mix the Kung Pao sauce ingredients and set aside.
Heat up a wok and add the cooking oil until the oil is very hot. Add the ginger and do a few quick stirs. Add the onion, green pepper, and dried red chilies. Stir-fry until you smell the spicy aromas from the dried red chilies. Add in the shrimp and roasted peanuts and keep stirring.
When the shrimp are almost cooked, add the Kung Pao sauce into the wok, keep stirring until the sauce thickens. Add the chopped scallions, do a few quick stirs, dish out and serve hot.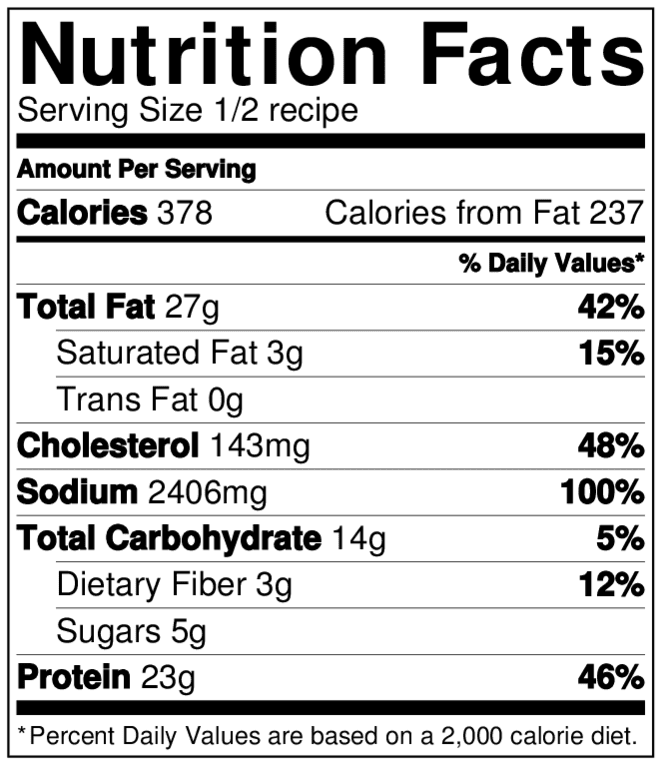 NEW! Menu Pairing Ideas:
Most-Pinned Recipes
Ginger Garlic Baked Chicken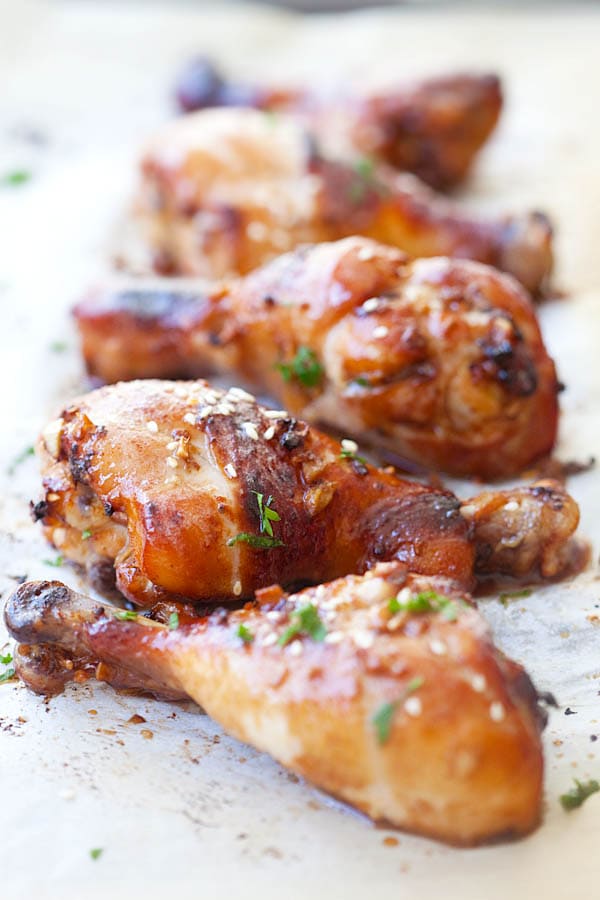 Crab Rangoon (Cream Cheese Wontons)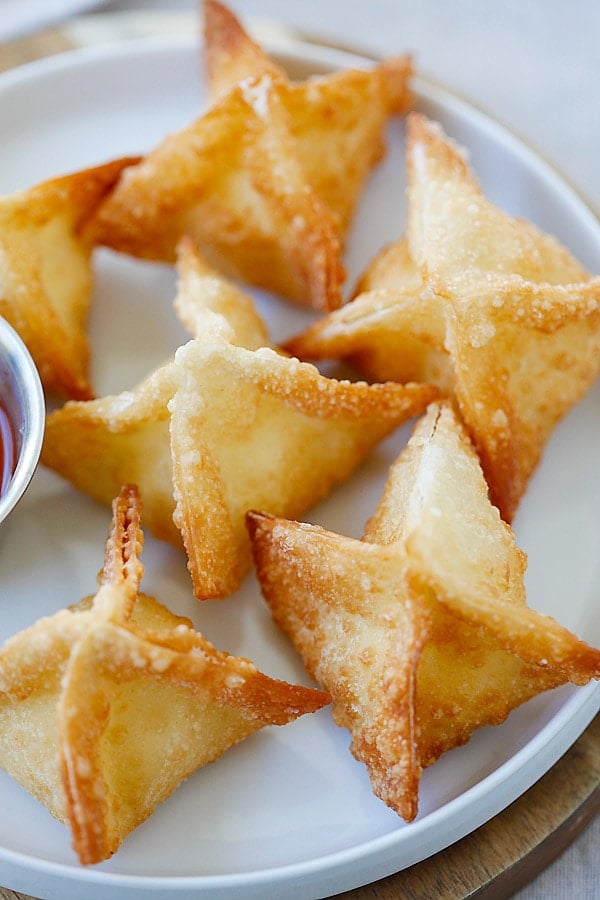 Chicken Wontons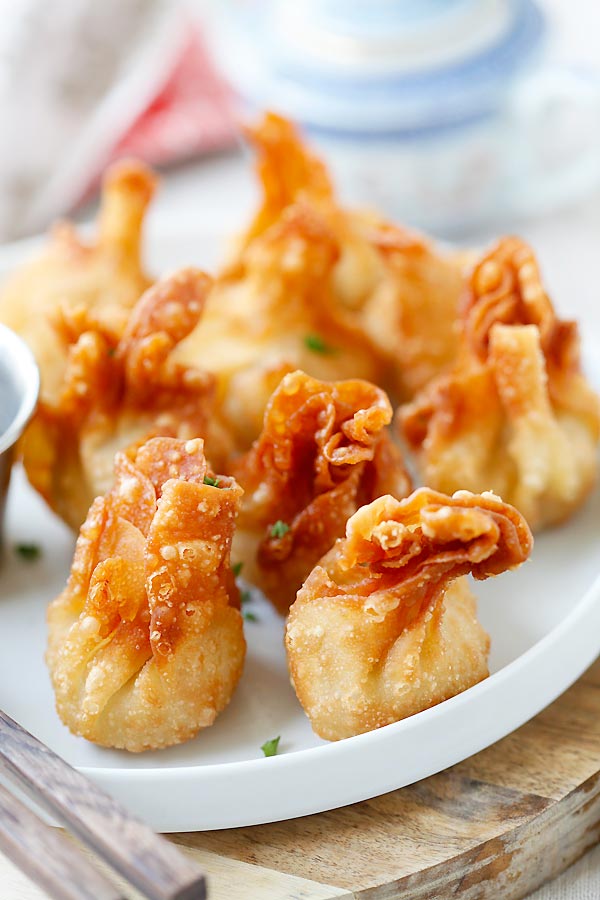 Onion Scallion Beef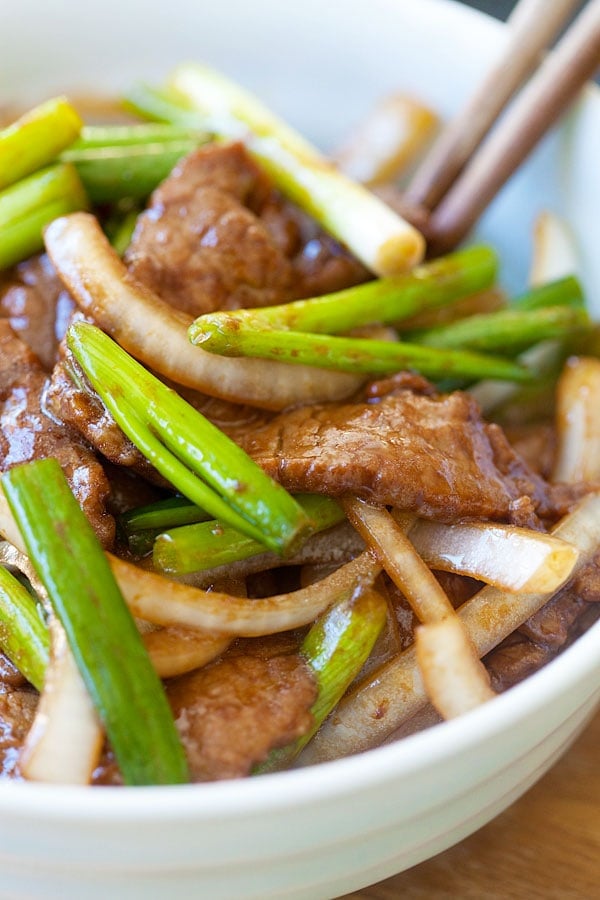 Thai Chicken Sate with Peanut Sauce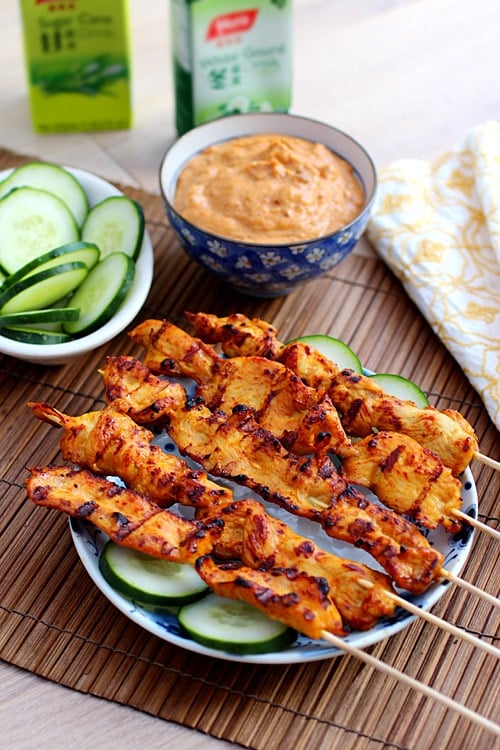 Thai Peanut Sauce