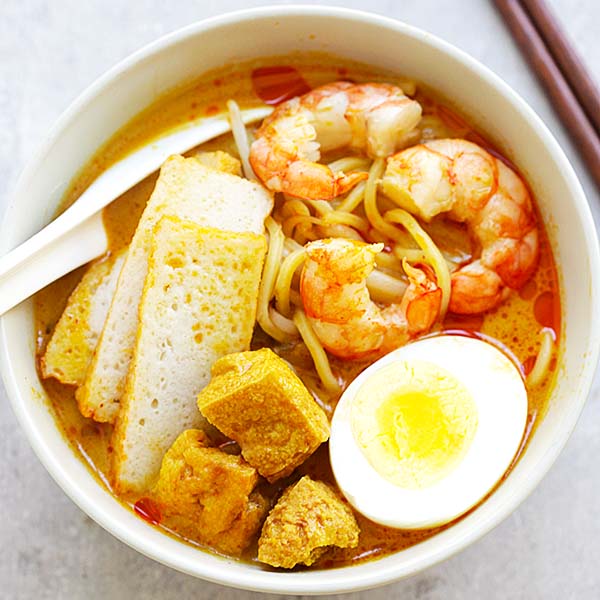 Laksa
Laksa – Spicy street food noodle dish popular in Malaysia and Singapore. This homemade curry laksa recipe is so easy and delicious
Prep time:
Cook time:
Total Time: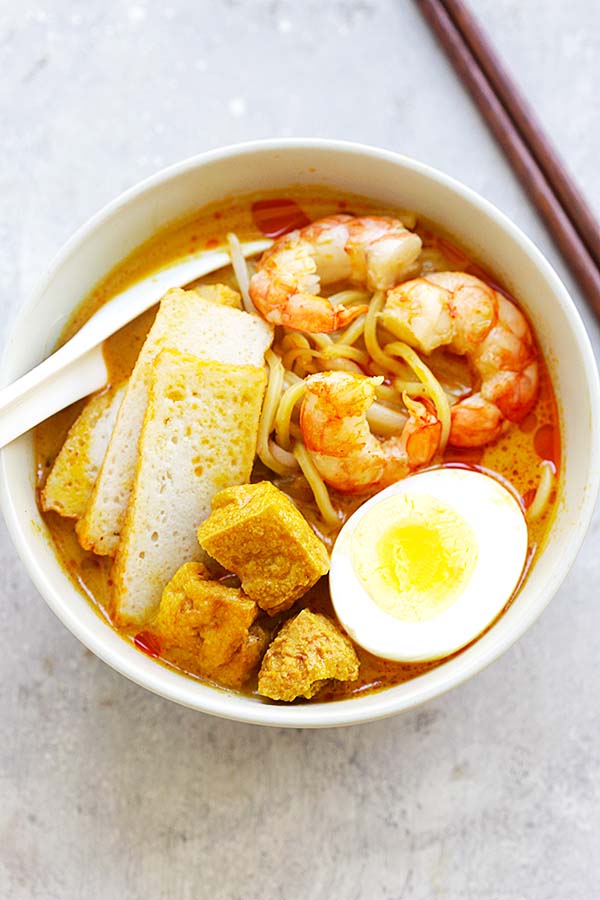 Laksa
Laksa – Spicy street food noodle dish popular in Malaysia and Singapore. This homemade curry laksa recipe is so easy and delicious!
Laksa is a popular street food in Malaysia and Singapore; it's a noodle dish that is quickly gaining popularity outside of Southeast Asia because of its scrumptious taste. To most people outside of Malaysia and Singapore, laksa generally means curry laksa, in a curry and coconut milk soup base. The truth is, there are many different  types of laksa but the two dominant ones are curry laksa (as in this recipe) and asam laksa.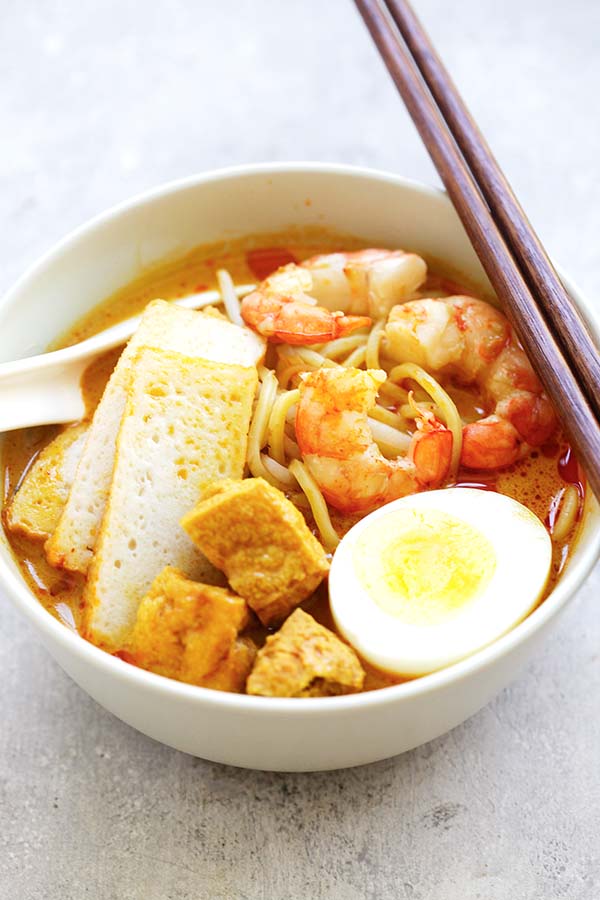 Laksa Recipe
Serves 3 | Prep Time: 20 Minutes | Cook Time: 10 Minutes
Ingredients:
Soup:
3 tablespoons cooking oil
1/2 pack (120g) Malaysian instant curry paste
2 cups (1 can) chicken broth
2 cups water
2 stalks lemongrass, white part only, pounded
10 tofu puffs, cut into pieces
1/2 cup evaporated milk
1/2 cup coconut milk
Salt to taste
Other Ingredients:
Yellow noodles
Bean sprouts
10 shrimp, peeled, deveined and cooked
3 hard-boiled eggs, cut into halves
Fish cakes, cut into pieces
Method:
In a stockpot, add the oil and sauté the instant curry paste until aromatic. Add the chicken broth, water, lemongrass, tofu puffs and bring the soup to a boil. Lower the heat to simmer. Add the coconut milk and evaporated milk. Add salt to taste. Keep the stock on simmer.
Rinse the yellow noodles and bean sprouts separately, drained and set aside.
To assemble a bowl of laksa for serving, bring to boil some yellow noodles and a handful of bean sprouts. Drain the noodles and bean sprouts and transfer to a serving bowl. Top the noodles with 2-3 shrimp, a few pieces of fish cake, and some eggs. Using a ladle, pour the soup and a few pieces of tofu puffs on top of the noodles. Serve immediately.
Most-Pinned Recipes
Ginger Garlic Baked Chicken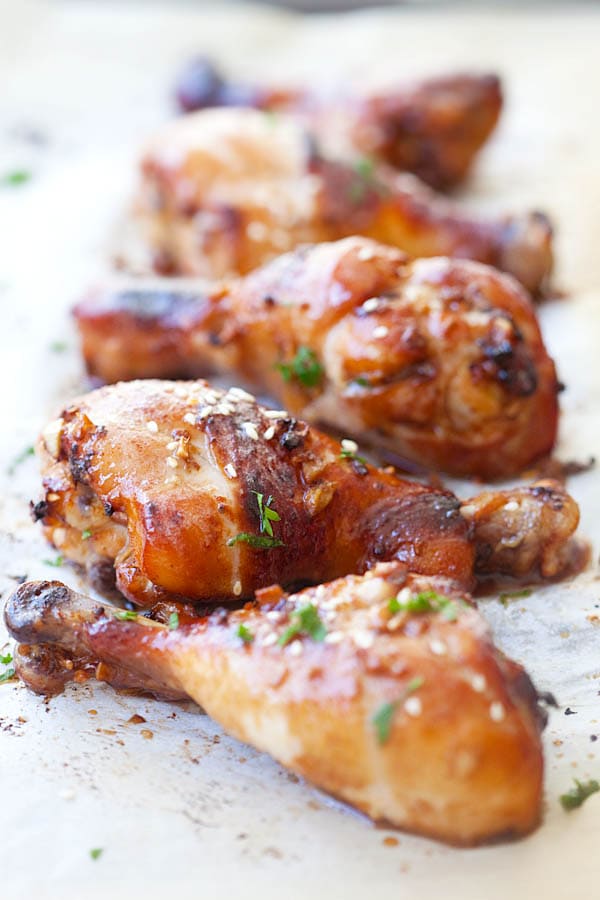 Crab Rangoon (Cream Cheese Wontons)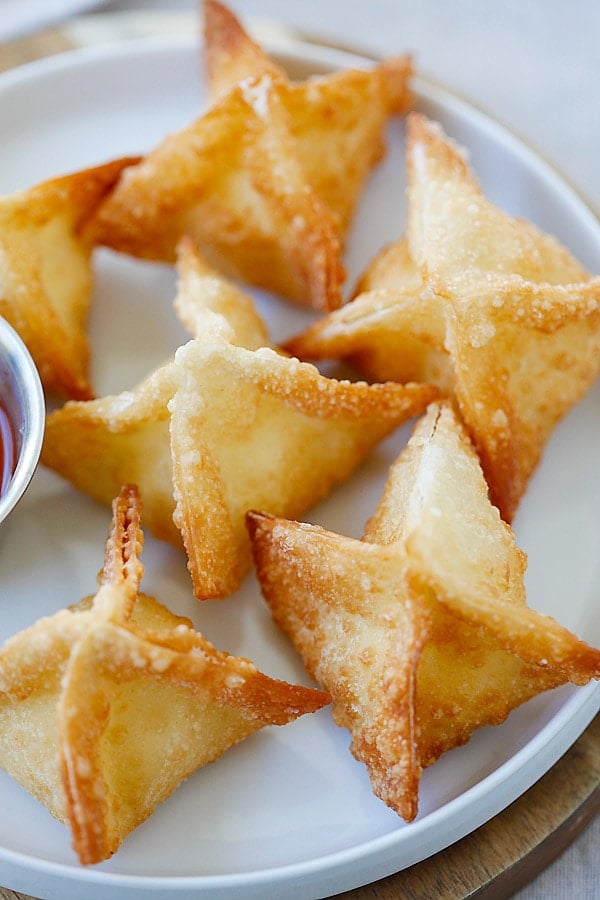 Chicken Wontons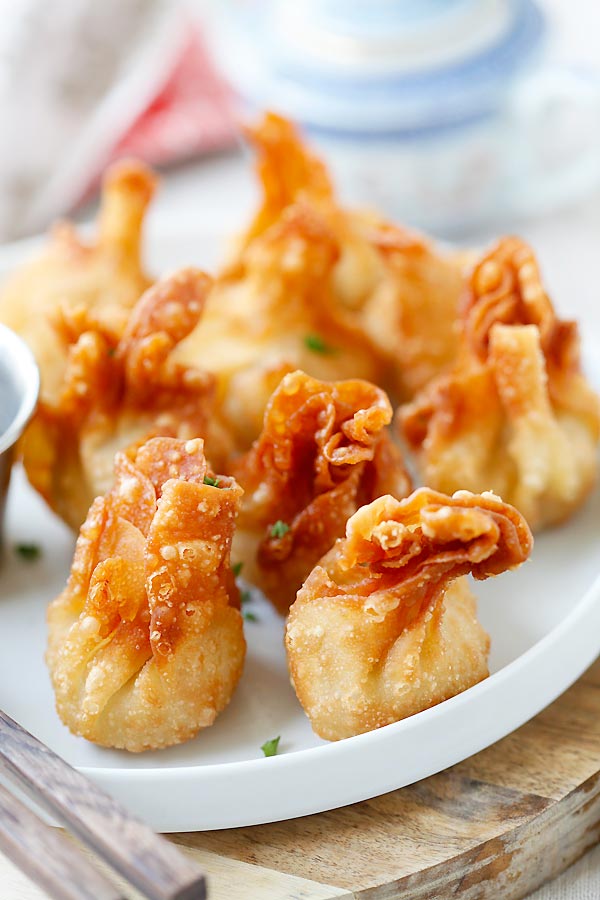 Onion Scallion Beef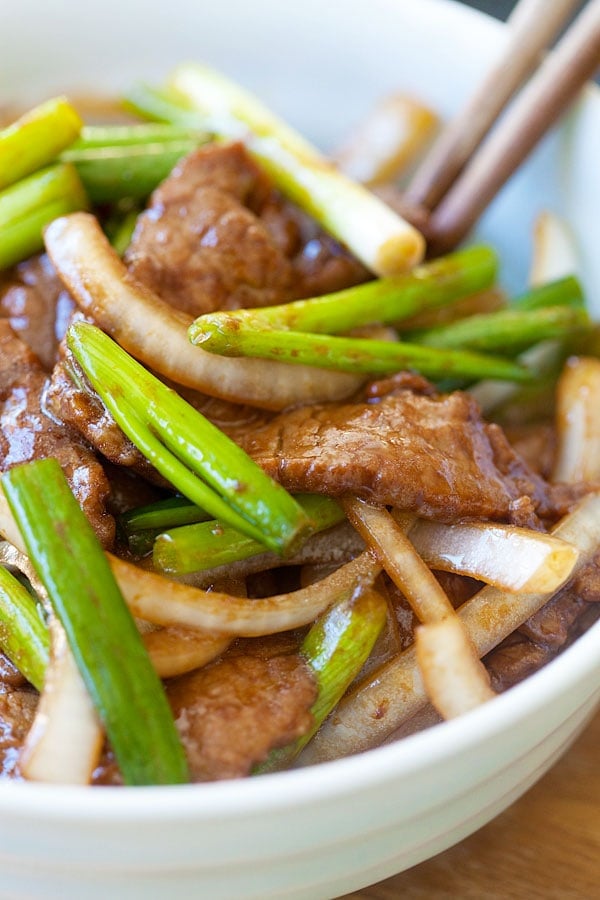 Thai Chicken Sate with Peanut Sauce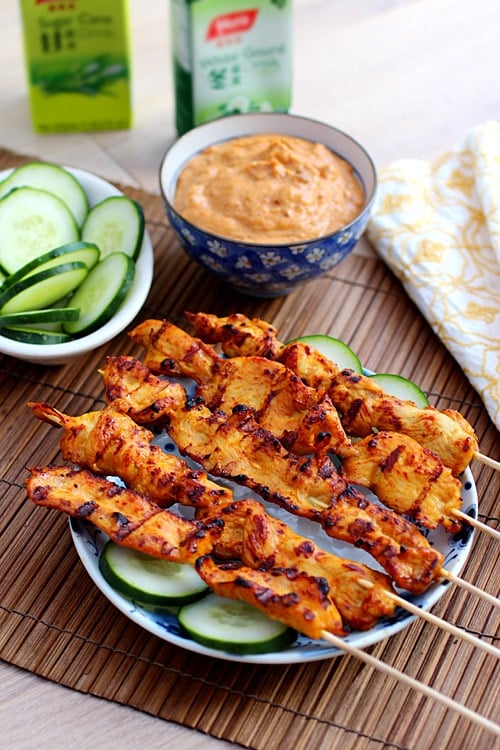 Thai Peanut Sauce