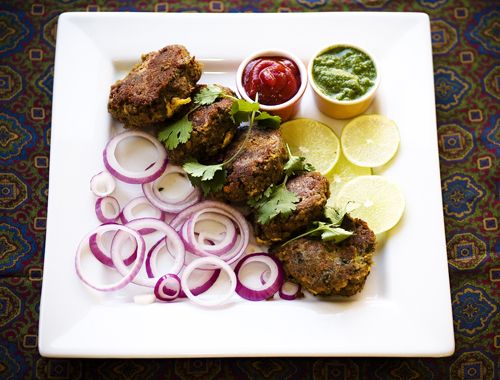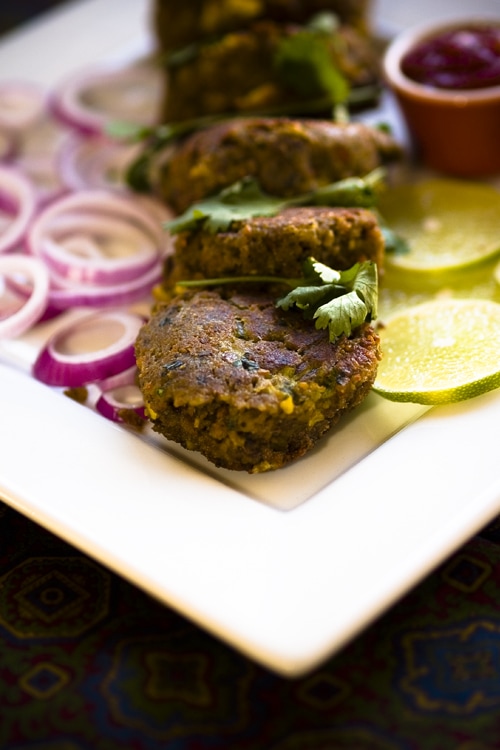 Even though I grew up eating lots of Indian food—my late parents were huge Indian food fans, especially Malaysian-Indian food—I suck at making Indian food.
I like Indian cuisine, but I could hardly tell the difference between fennel and cumin seeds without a magnifying glass, let alone cooking an authentic dish!
So, when I found Cheeky Chilli, I knew I had to invite Sharmila to guest post an Indian recipe here.
And here she is, sharing with us her fabulous lamb shammi kabab recipe, step-by-step photos, plus her beautiful writing! Please give your warmest welcome to Cheeky Chilli and do pay her blog a visit.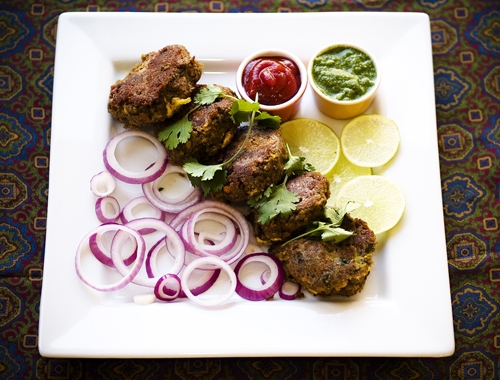 There I was dreading the inevitable demise of yet another weekend when I received an unexpected message. It was Bee of the amazing Rasa Malaysia asking if I'd like to write a guest post for her wonderful blog.
Oh my! Are potatoes my favourite vegetable? (Or something else to which the answer is a more obvious YES!) What an honour! After a quick discussion, we decided my post would be on kababs.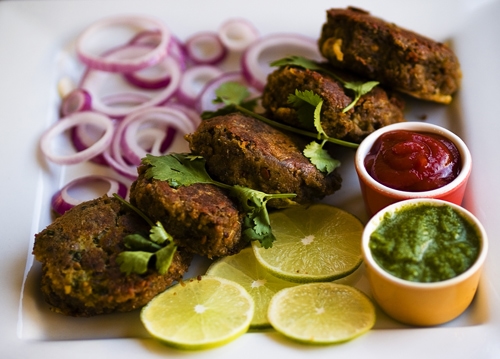 Kababs were the way I first ate any meat as a child. Not because that's how my mom wanted it, but because up to that point I had steadfastly refused to eat meat.
The smoky flavours and spicy one-bite poppers were what convinced me to try my first chicken tikka. (This was tikka as a kabab, simply unadorned & roasted meat, without any of the gravy that makes it chicken tikka masala), I was hooked from the first bite and have never looked back.
I grew from strength to strength with lamb botis and mutton seekh. A smorgasbord of kababs that then taught me to enjoy meat in other forms.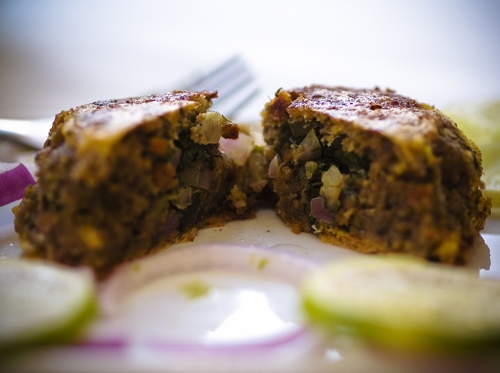 Kababs originated among the Persians and Arabs and were probably introduced to India during various conquests that are part of India's history.
They were assimilated with the indigenous aplomb that all foreign influences always are in India and refined to create our own unique take on them. Different regions of India spawned several variations, incorporating spices and techniques to give us the variety we see today.
A kabab in the Indian context could be any of a wide range of bite-size pieces that are mostly eaten as appetisers, wonderful spice-filled precursors to the gastronomical delights to follow. They are sometimes folded in roti wraps to create what we call kathi rolls, but mostly enjoyed on their own.
Then there are the kababs that are a meal in themselves, stuffed and delicious treats that require no accompaniment other than a few squeezes of lemon, some chutney and maybe some slivered onions and/or tomatoes.
These are, I think, the royalty of the kabab kingdom. (Yes, there is a kingdom to which I'm a willing serf. There's great food to be had in servitude!) There is the coy nargisi Kabab and the cheeky hara-bhara kabab. And then there is the king, the gracious, rich yet gentle monarch, the shammi kabab.
Shammi kababs are made of ground meat, usually mutton or lamb. The origin of the name has various theories, my favourite being one that states that they were called so because they were quick to make for an evening snack, 'sham' meaning evening in Hindi. Shammi was also my nickname growing up.
I hated the name but the only consolation of carrying it around was the fact that my favourite kabab was called the same. In a unusual twist, the ground meat is mixed with Bengal gram or chana dal, (a lentil that is almost chickpea-like but much smaller and split) which gives it a subtle earthiness and a melting texture.
The mixture is elevated with warmth of spices like cinnamon, cardamom and cloves, stuffed with onion and coriander, rolled into thickish patties, dipped in egg and fried in ghee (clarified butter) to create a meal that is exquisite, both on your dish and to your palette.
Click Here to Pin This Recipe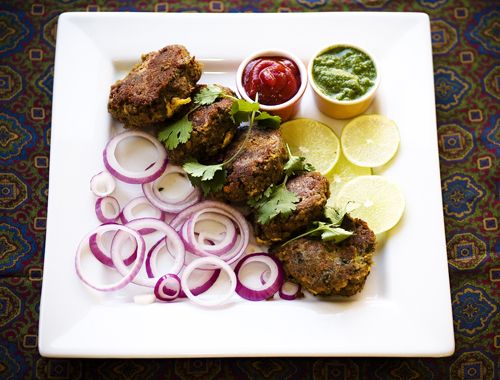 SUBSCRIBE AND NEVER MISS A RECIPE
SUBSCRIBE TO RASA MALAYSIA NEWSLETTER AND GET EASY AND DELICIOUS RECIPES DELIVERED TO YOUR INBOX. If you try my recipe, please use hashtag #rasamalaysia on social media so I can see your creations! Follow me on Facebook | Instagram | Pinterest | Twitter for new recipes, giveaways and more.