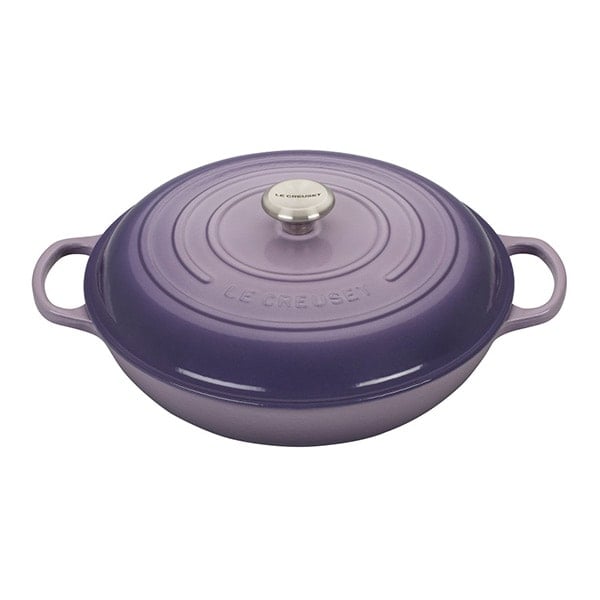 The winner is Lily Teh.
I am partnering with my friends at Le Creuset® to giveaway a Le Creuset® Cast-Iron 5-Quart Round Braiser, MSRP: $329.95, US only.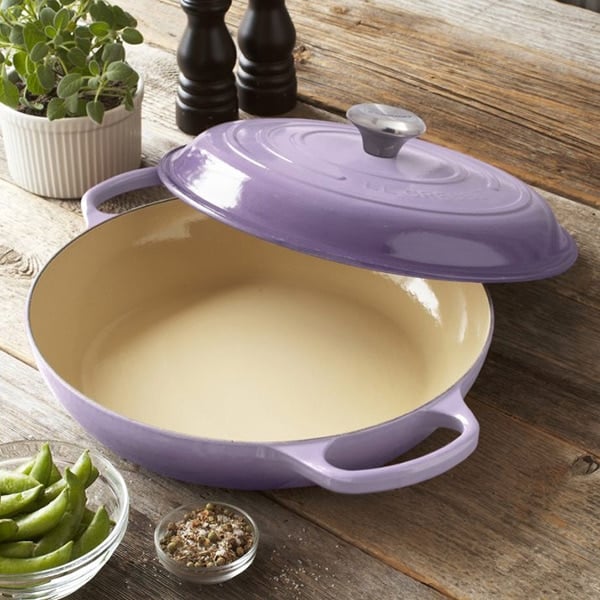 The enameled cast iron braiser is uniquely designed for maximum performance, transforming tough cuts of meat and hearty vegetables into tender, flavorful dishes. Food is first seared over high heat, then finished slowly in a flavorful liquid. The wide base of the braiser allows ingredients to be placed in a single layer for proper searing; once liquid is added, the domed lid continuously circulates steam to lock in moisture and flavor.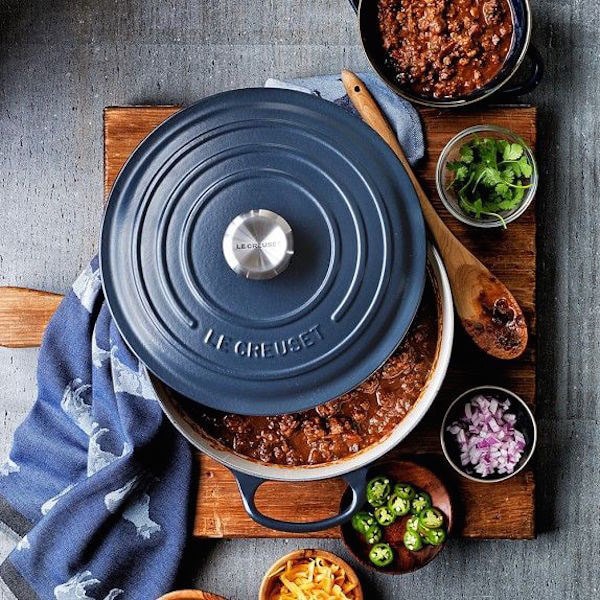 Le Creuset produced the first enameled cast iron cookware nearly a century ago, and the original foundry still operates today, where 15 skilled artisans hand-inspect each piece. This tradition of the finest culinary craftsmanship, combined with the latest innovations in comfort and functionality, make Le Creuset unsurpassed in both beauty and quality…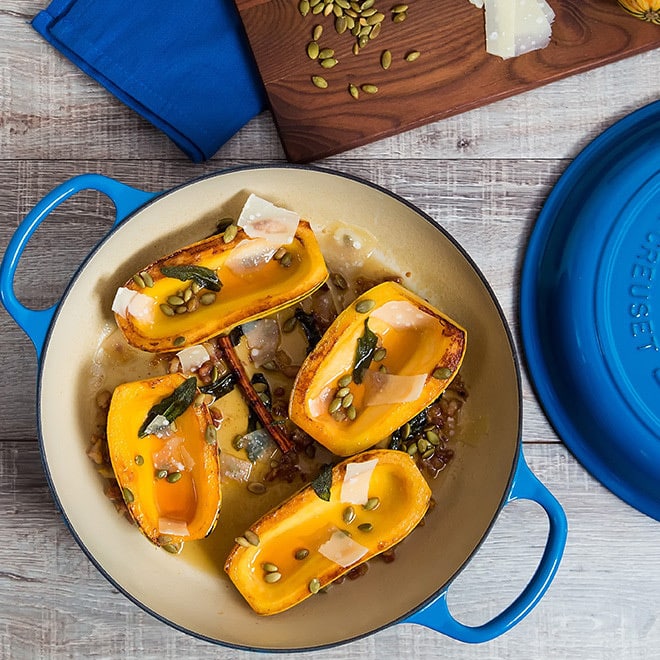 ENAMELED CAST IRON
Since 1925, Le Creuset cast iron has been recognized for its strength and durability. Cast individually in sand molds, then hand-inspected by French artisans, each piece represents a rich heritage and continues a tradition of lasting, authentic design.
HEAT RETENTION
Cast iron distributes heat slowly and evenly over the entire vessel, making it ideal for all forms of cooking, whether slow-cooking, roasting, searing, stir-frying or baking.
SMOOTH INTERIOR ENAMEL
The glass-like finish in our ovens and braisers promotes caramelization, resists staining and prevents sticking to make cleanup easy.
BLACK INTERIOR ENAMEL
Ideal heat distribution and superioir heat retention
Durable, nonreactive sand-colored interior.
Crack and chip-resistant exterior enamel
Heat and moisture locking recessed-edged lid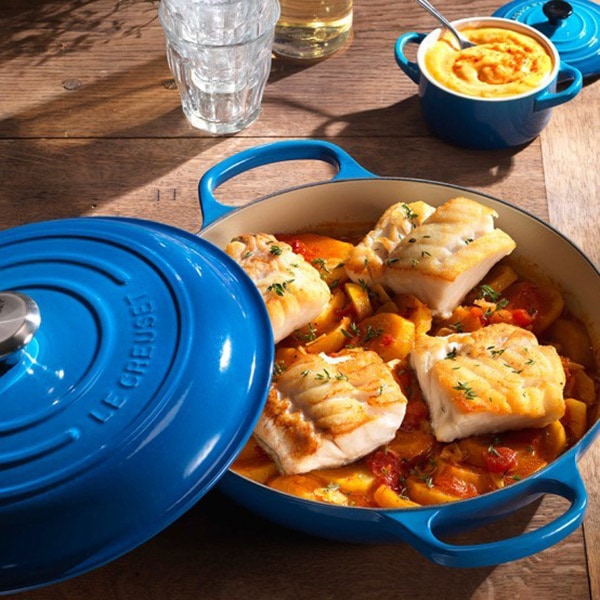 Features:
Capacity: 1 1/2 QT.
Diameter: 8 3/4″
Height: 3 3/4″
Width: 11 1/2″
Cleaning: DISHWASHER-SAFE
GIVE US SOME LOVE!
Like Rasa Malaysia on Facebook. (Click on the Like button below.)