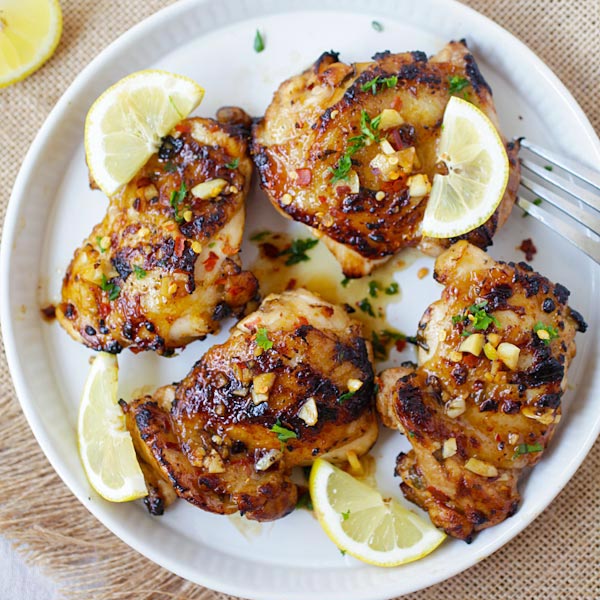 Lemon Garlic Chicken
Lemon Garlic chicken – juicy, moist and delicious chicken marinated with lemon and garlic and grill to perfection. So easy and so good! | rasamalaysia.com
Prep time:
Cook time:
Total Time: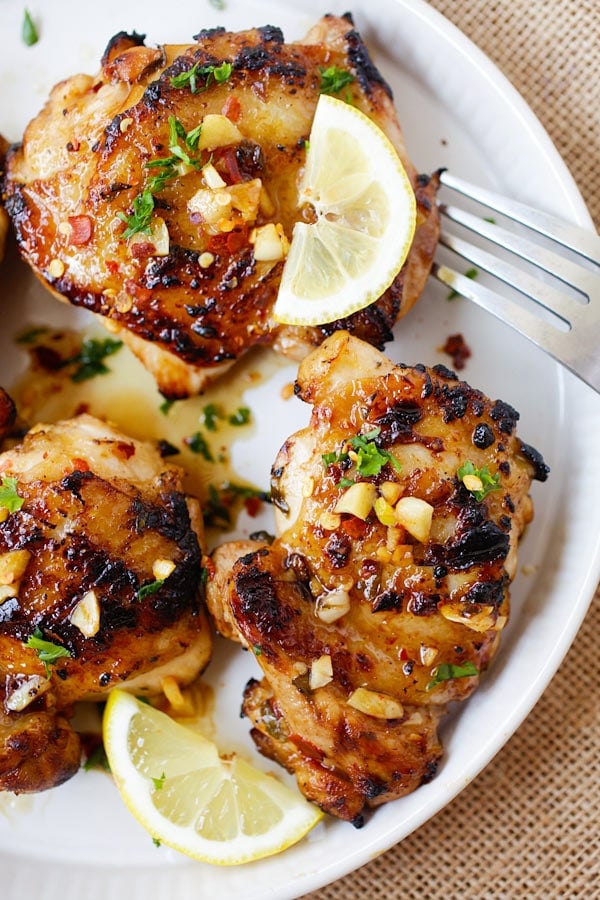 Lemon Garlic Chicken
As you can tell from the photos, this lemon garlic chicken is super moist, juicy, mouthwatering, and absolutely delicious. Imagine tender chicken thighs (deboned but skin on) marinated with a mixture of garlic, lemon juice, paprika, ground cumin, chili flakes, honey and olive oil. The perfect balance of flavors burst in every bite, and have you wanting the chicken more!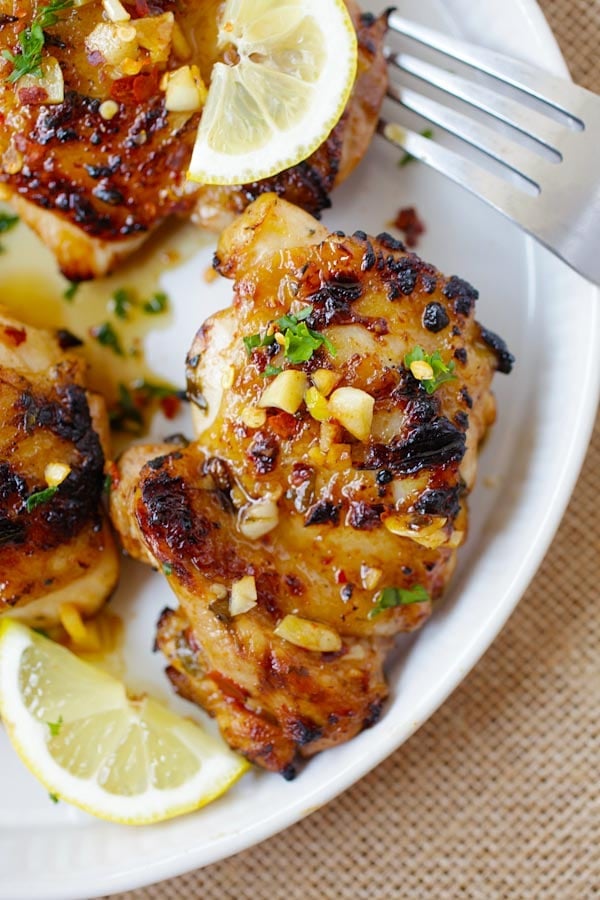 Lemon Garlic Chicken Recipe
Serves 3 | Prep Time: 10 Mins | Marinade Time: 30 Mins | Cook Time: 10 Mins

Ingredients:
20 oz or 4 chicken thighs, deboned but skin on
Sliced lemon, for garnishing
Marinade:
3 cloves garlic, minced
2 1/2 tablespoons lemon juice
1 teaspoon lemon zest
2 tablespoon olive oil
1 tablespoon honey
1/4 teaspoon paprika
1/4 teaspoon chili flakes
1/4 teaspoon ground cumin, optional
Pinch of salt
3 dashes ground black pepper
1 tablespoon chopped Parsley leaves
Method:
Debone the chicken thighs but keep the skin on. If you like skinless, you may buy skinless and boneless skin thighs.
Mix all the ingredients in the Marinade in a bowl, whisk to combine well. Marinate the chicken with the Marinade, in a bowl or in a plastic bag for 30 minutes, or best for 2 hours.
Fire up the grill and grill the chicken on both sides, until it's cooked through and the skin is charred. You may bake the chicken in an oven at 400F for about 15-20 minutes, or pan-fried on a skillet on medium to low heat. Serve the chicken warm with some lemon wedges.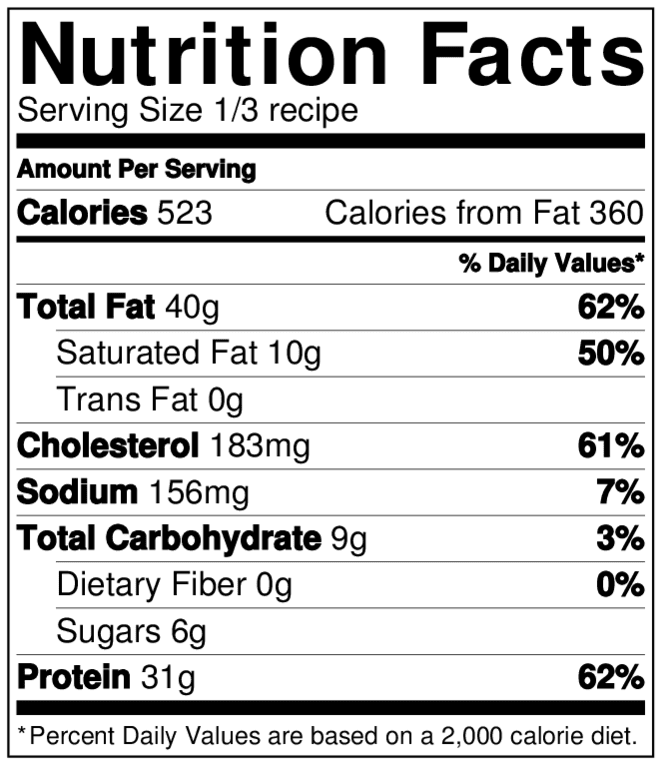 Most-Pinned Recipes
Garlic Herb Cheese Bombs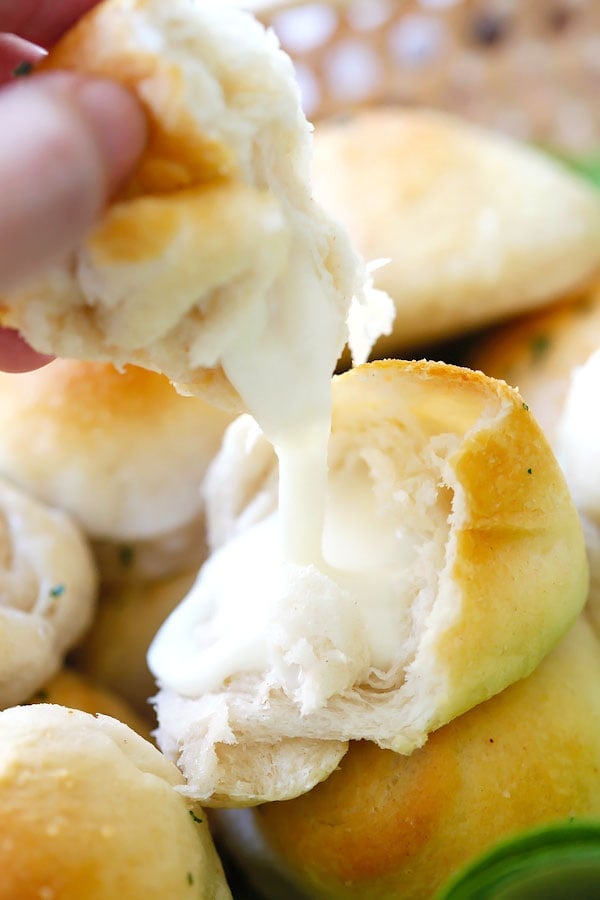 Chili Lime Chicken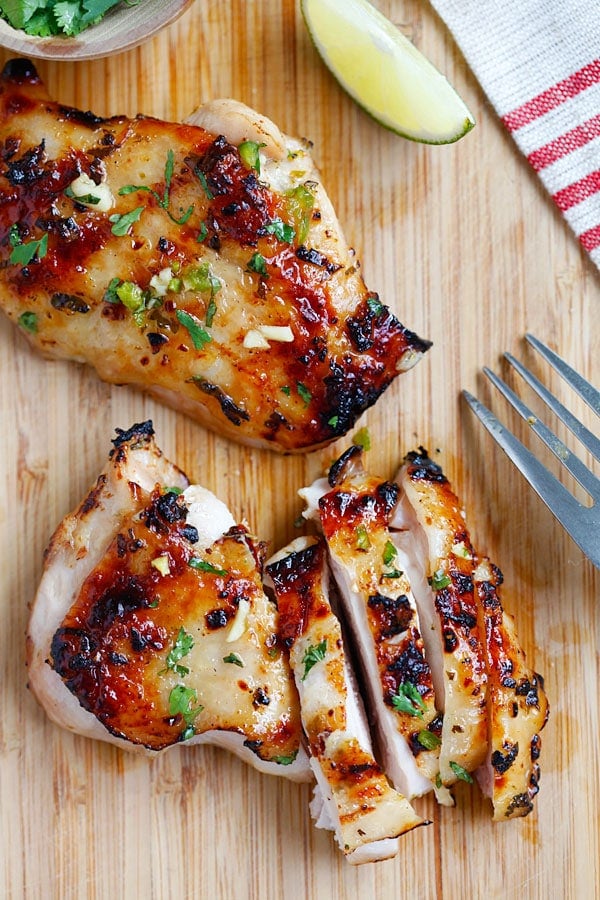 Cilantro Lime Chicken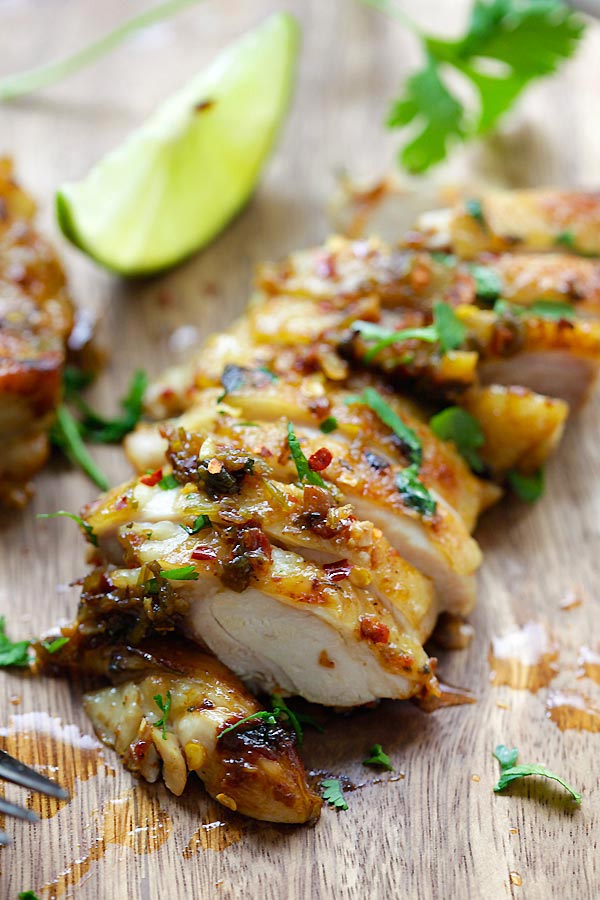 Italian Roasted Potatoes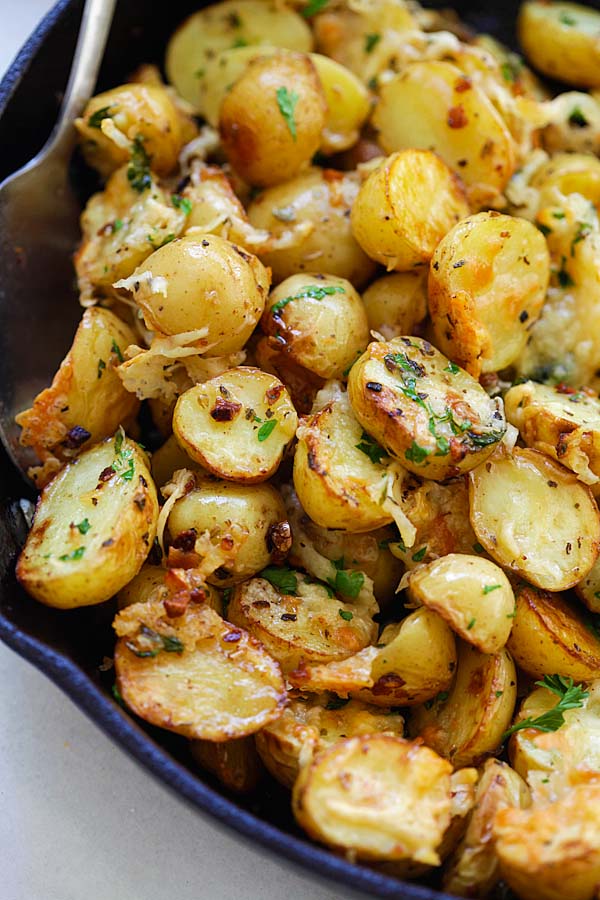 Honey Garlic Salmon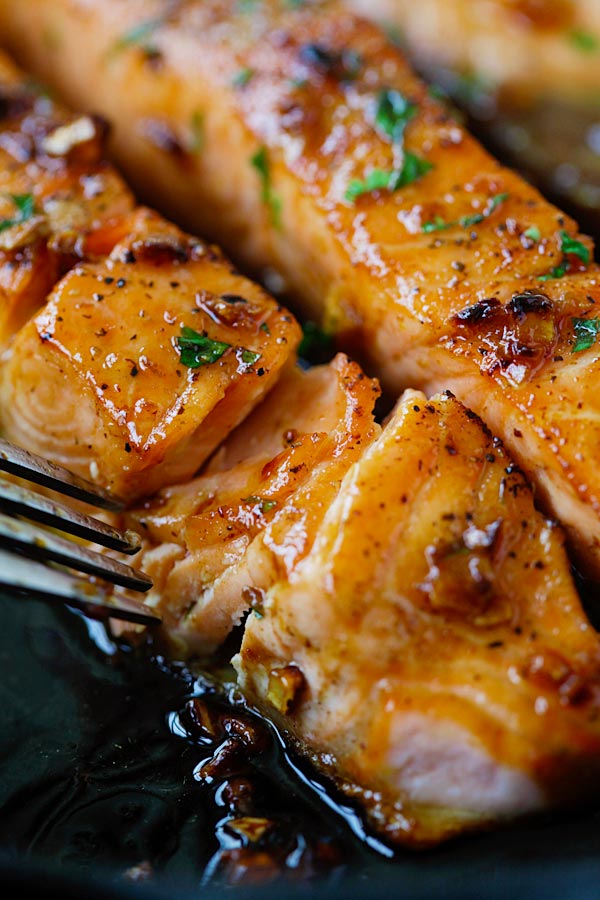 Parmesan Baked Chicken Nuggets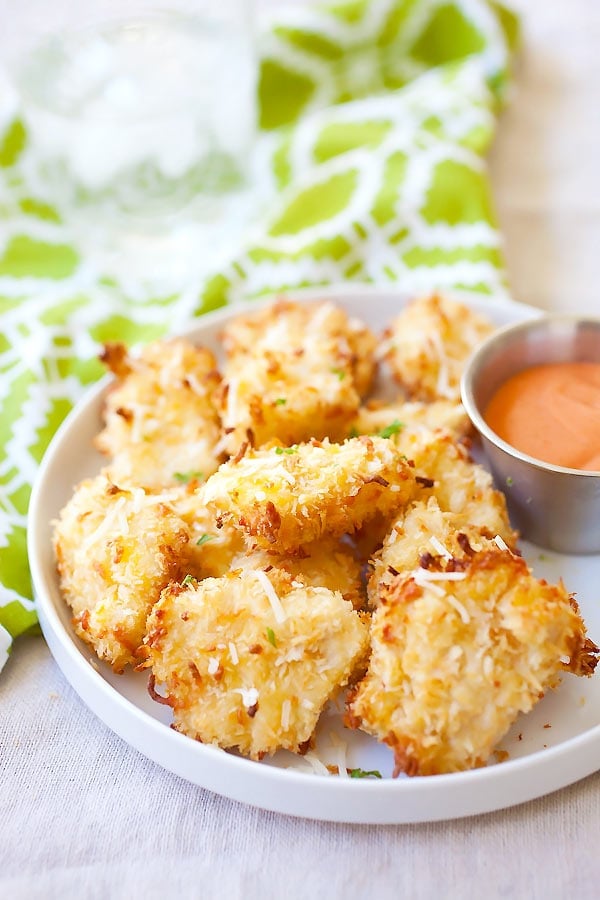 Parmesan Roasted Cauliflower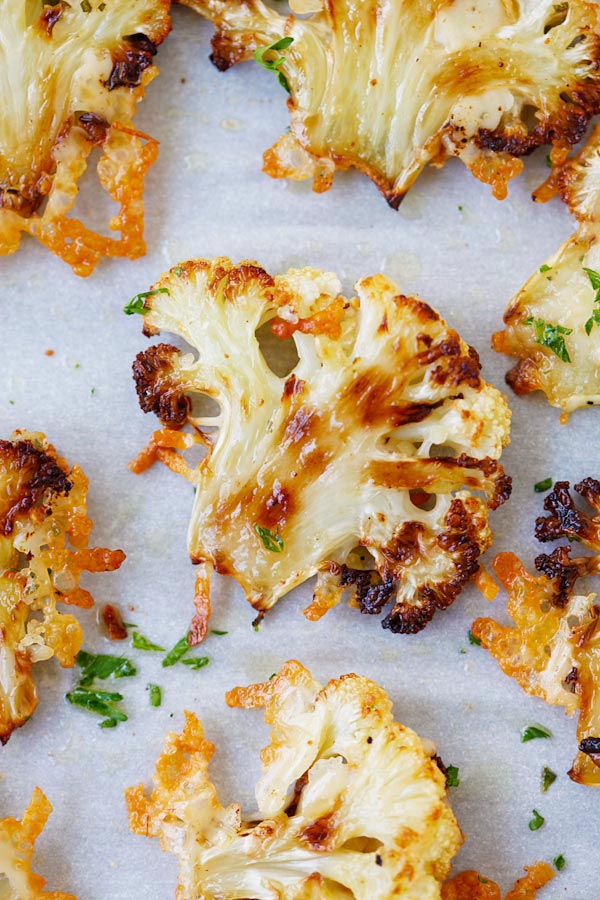 Garlic Herb Roasted Potatoes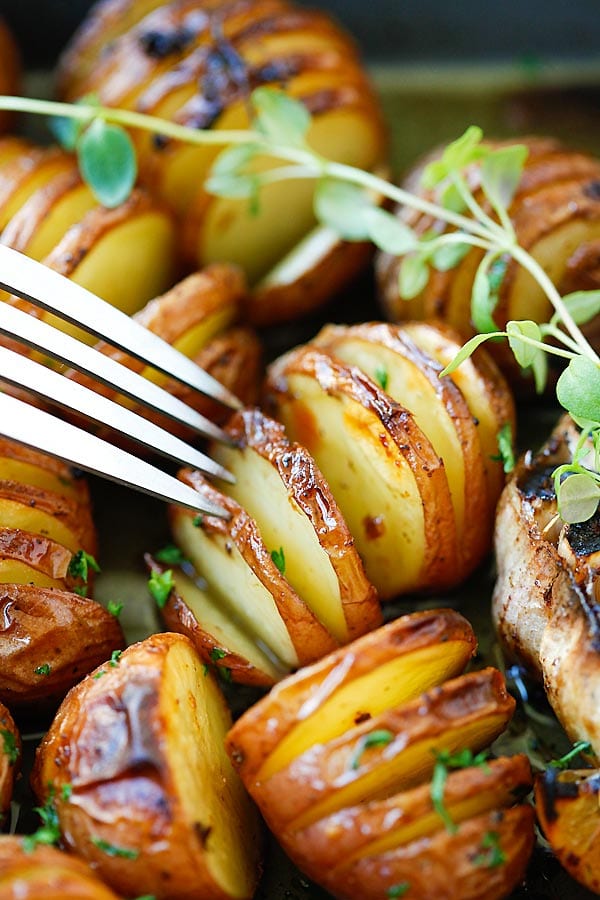 Creamy Garlic Chicken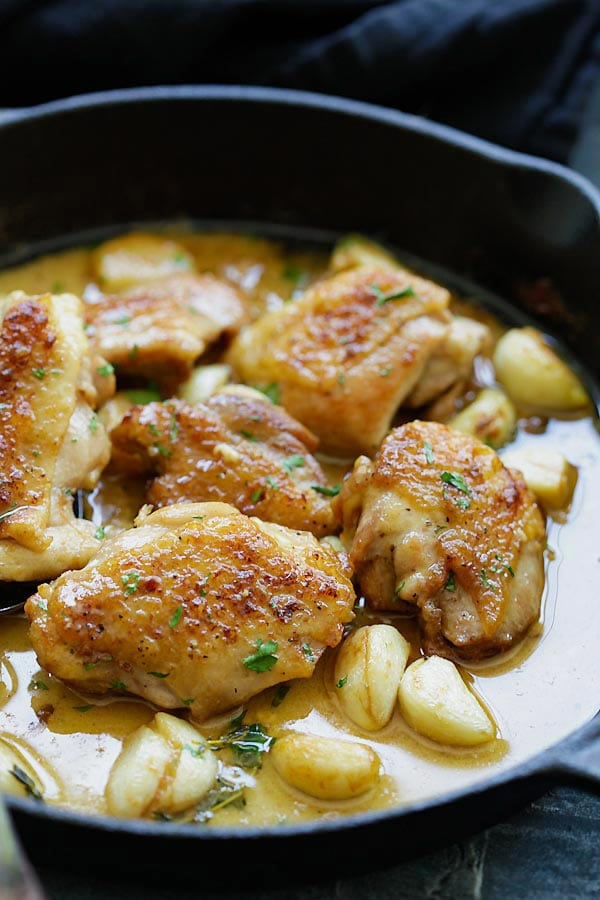 Garlic Parmesan Roasted Carrots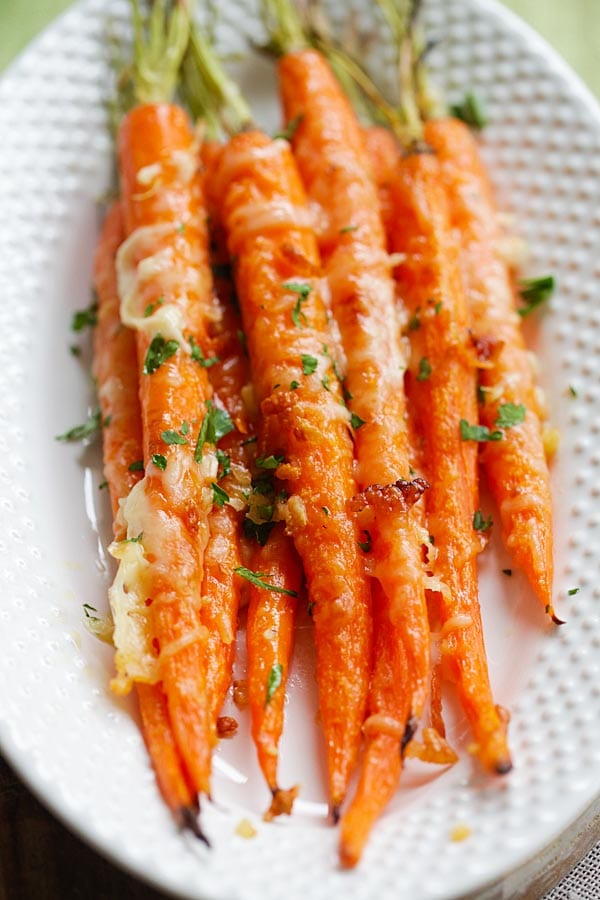 Hawaiian Shrimp Scampi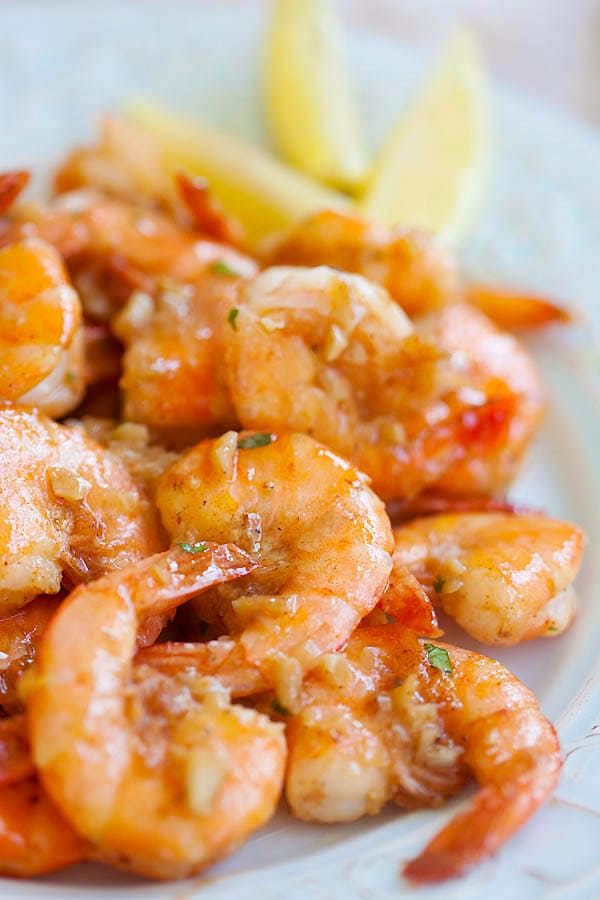 Garlic Butter Brazilian Steak