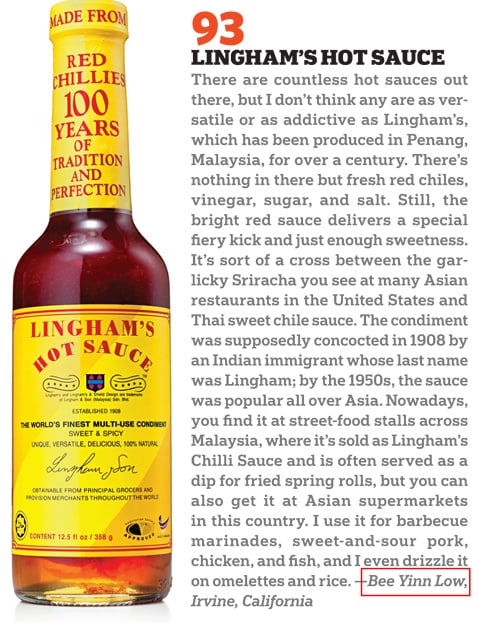 Thank you Saveur, for featuring my article as item 93 on this year's Saveur 100 list. A special thanks to Hunter L., you rock. My friend Tastespotting scores number 11 on the list. Congrats Sarah!
This is my first *published* article on print, a huge encouragement as I am currently working on my first cookbook (details to follow soon!). Also, thanks to my friends Eating Asia and Steamy Kitchen for eyeballing the article before my submission. I have learned that if I put in some efforts and forget about SEO and keyword density, I can actually write a decent piece…
If you have the magazine, you might also find my picture in the magazine, a small one. If you would like to try out the brand, you can get the chili sauce and hot sauce online here and here.
Thanks for reading.