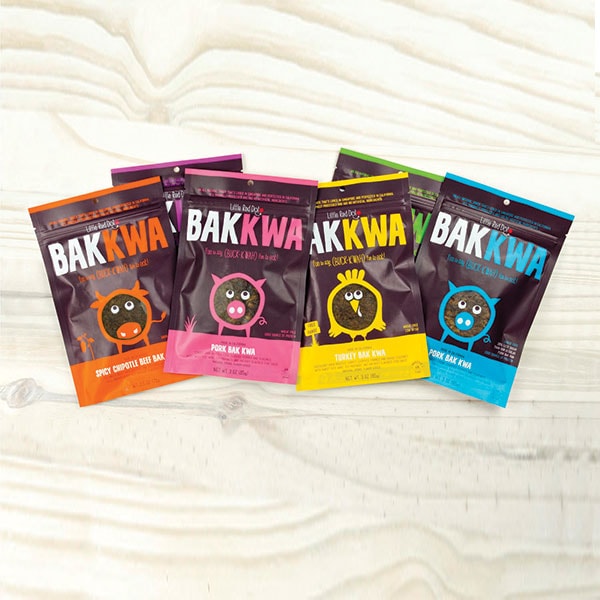 The winner is Dolores Kauffunger.
I am partnering with my friends at Little Red Dot Kitchen to giveaway a Little Red Dot Kitchen's Bak Kwa Sampler, MSRP: $48.00, US only.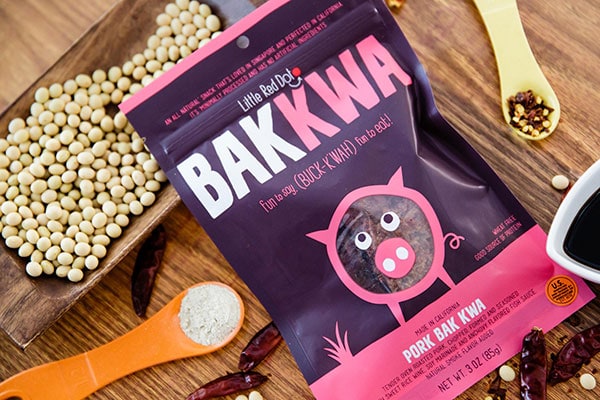 Little Red Dot Kitchen's Bak Kwa
Bak Kwa withdrawal is real – ask any college student who's just left their hometown in Singapore or Malaysia, and they'll exchange war stories of how they snuck their Bak Kwa, conspicuously wrapped, through custom inspection.
Ching, founder of Little Red Dot Kitchen, wondered why no one had thought of making Bak Kwa more widely available. The necessity to fix her overwhelming craving for taste of home led her and her friends to roll their sleeves and Little Red Dot® was born!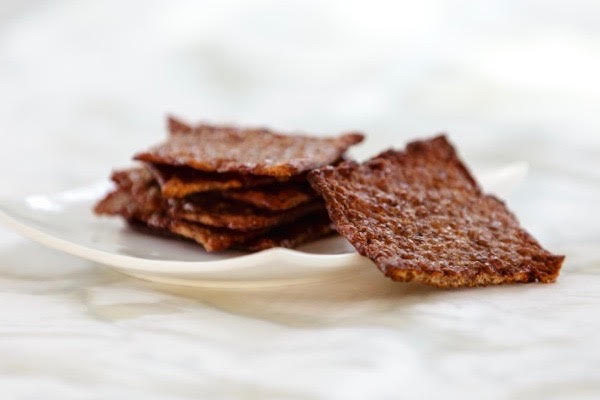 Bak Kwa is a delicious Singapore & Malaysian-Style street food similar to a Jerky snack, only healthier, and tastier. Crafted in Hayward, California in their own USDA inspected facility, all of the BAK KWA protein used is humanely raised, and sustainably farmed on U.S. soil, without hormones or antibiotics, without any additives (no nitrites), all natural and gluten free. BAK KWA is seasoned with southeast Asian spices, then slowly roasted to perfection. Packed with umami, crafted in small batches to give it an authentic smoky char that's succulent, sweet and savory.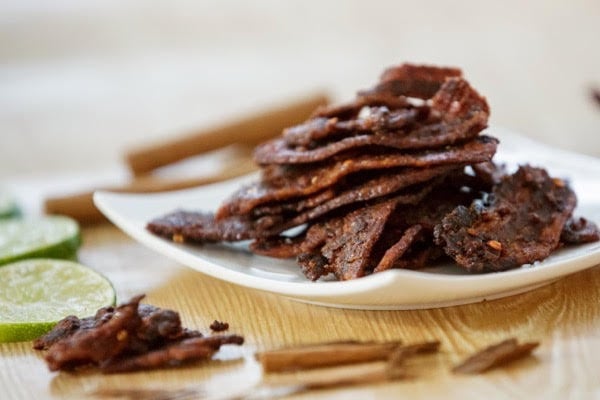 Last year Little Red Dot Kitchen won a prestigious NASFT Sofi® Award for the Hickory Smoked Spicy Candied Bacon flavor.
We're giving away our Bak Kwa sampler, consisting of 6 Bak Kwa flavor, retail value at $48.00. You can also visit us at our website (https://reddotkitchen.com/collections/all).
Our Sampler include 6 bags of Bak Kwa:
Pork Bak Kwa 1 x 3 oz
Turkey Bak Kwa 1 x 3 oz
Spicy Candied Bacon 1 x 2 oz
Spicy Chipotle Beef Bak Kwa 1 x 2.5 oz
Lemongrass Beef Bak Kwa 2 x 1 oz
GIVE US SOME LOVE!
Like Rasa Malaysia on Facebook. (Click on the Like button below.)