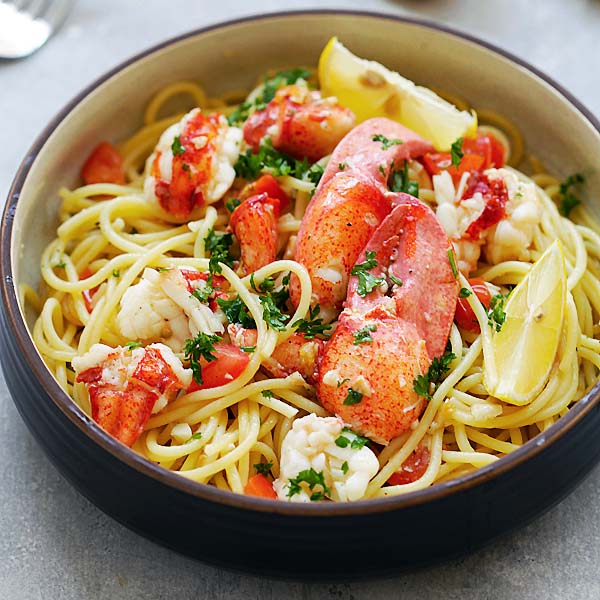 Lobster Pasta
Lobster Pasta – amazing lobster pasta recipe you can make at home! Garlicky, buttery and loaded with lobster, it's better and cheaper than restaurants
Prep time:
Cook time:
Total Time: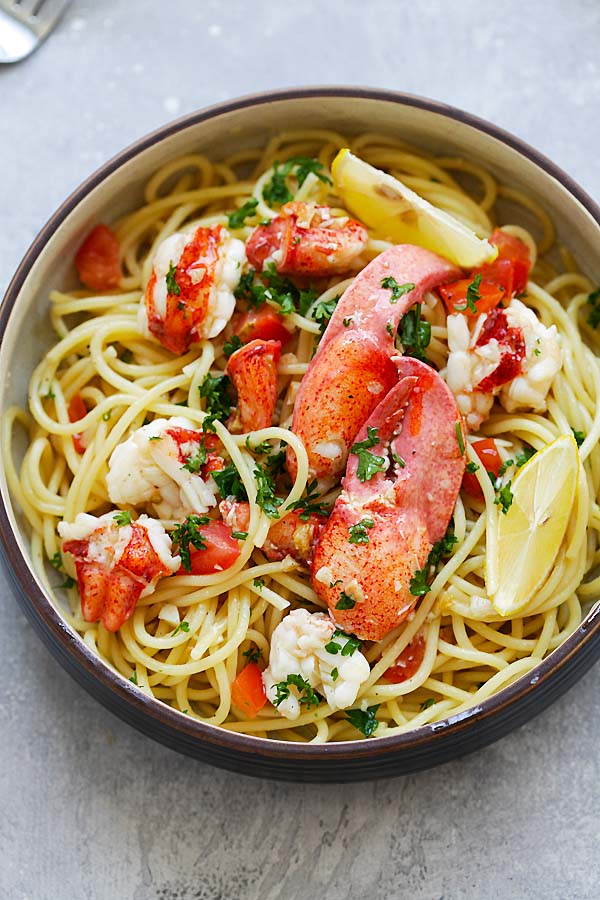 Lobster Pasta
Lobster Pasta – amazing lobster pasta recipe you can make at home! Garlicky, buttery and loaded with lobster, it's better and cheaper than restaurants.
I fell in love with lobster pasta many years ago when I was traveling in Cape Cod. I remember vividly that pasta; perfectly cooked in a light olive oil-butter-lemon sauce, and topped with juicy and succulent lobsters. This recipe is inspired by that dish with an Asian-flair by using Japanese cooking sake and mirin.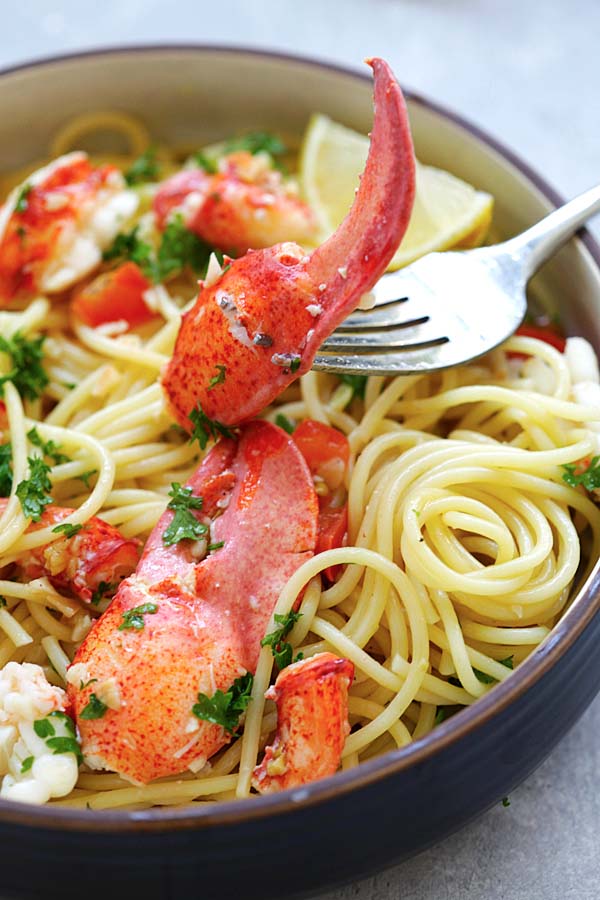 Lobster Pasta Recipe
Serves 2 | Prep Time: 30 Minutes | Cook Time: 10 Minutes
Ingredients:
One 1 1/2 lbs live lobster or 6 oz. lobster meat
8 oz. spaghetti
2 tablespoons olive oil
2 tablespoons unsalted butter
4 cloves garlic, minced
1/2 teaspoon salt or to taste
3 dashes ground black pepper
2/3 cup chicken broth
2 tablespoons Japanese cooking sake or dry white wine
1 tablespoon Mirin (sweet rice wine), optional
1 tablespoon chopped parsley
1 small tomato, cut into small cubes
1 tablespoon lemon juice
Lemon wedges
Shaved Parmesan cheese, optional
Method:
Bring a pot of water to boil and cook the lobster, for about 10 minutes. Drain and extract the meat from the claws and tail. Cut the lobster tail meat into bite-sized pieces.
Cook the spaghetti per the package instructions. Drain and set aside.
On medium heat, heat up a skillet with the olive oil and butter. Add the garlic and saute, then add the lobster meat, follow by salt and black pepper. Add the spaghetti into the skillet, stir to combine well with the lobster. Add the chicken broth, sake and mirin. Toss the spaghetti a few times, until the sauce slightly thickens. Add the tomatoes , parsley and lemon juice, stir to mix well with the spaghetti. Turn off the heat, transfer the pasta to two serving platters, garnish with lemon wedges and shaved Parmesan cheese. Squeeze the lemon juice on the pasta before eating.
[rm-amazon-widget]
Most-Pinned Recipes
Chili Lime Chicken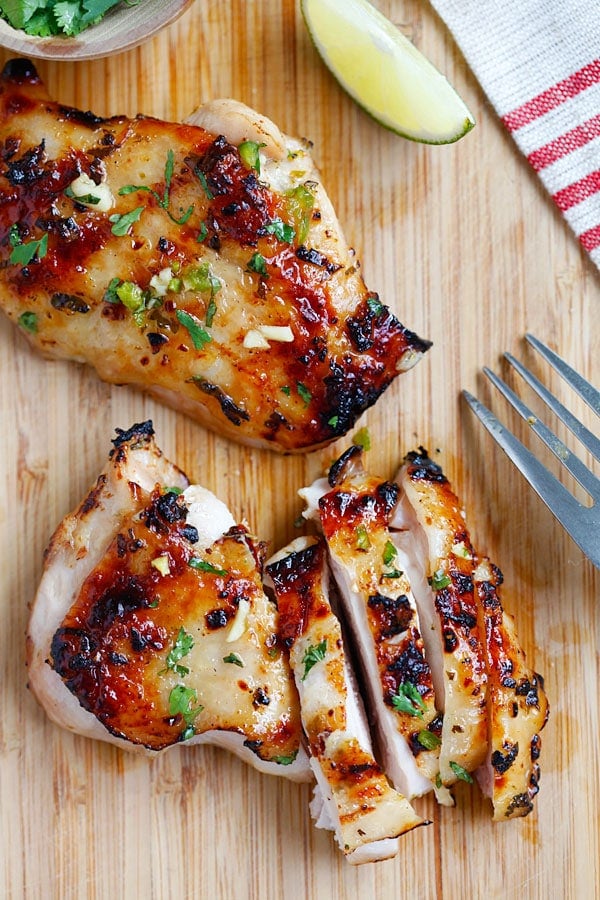 Honey Lime Chicken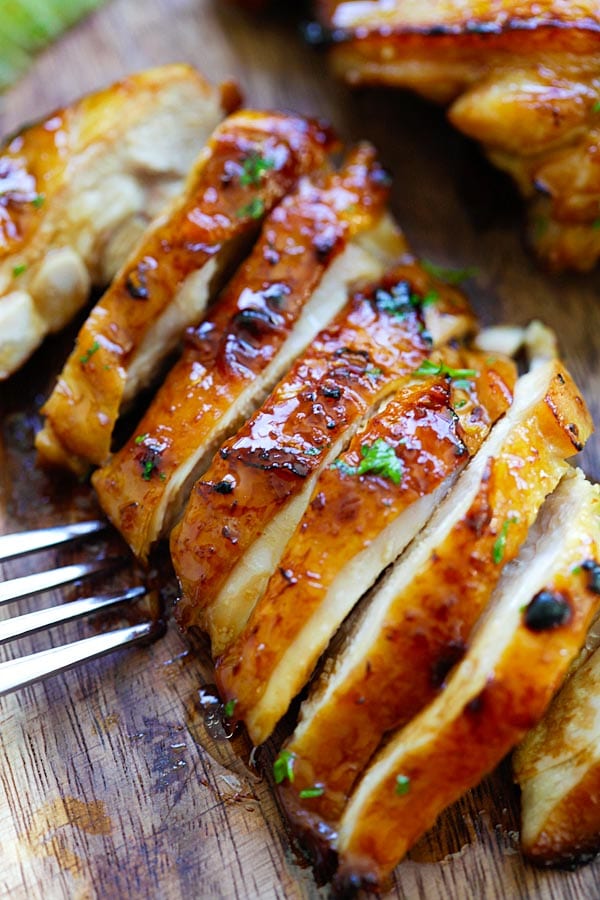 Brown Butter Garlic Honey Roasted Carrots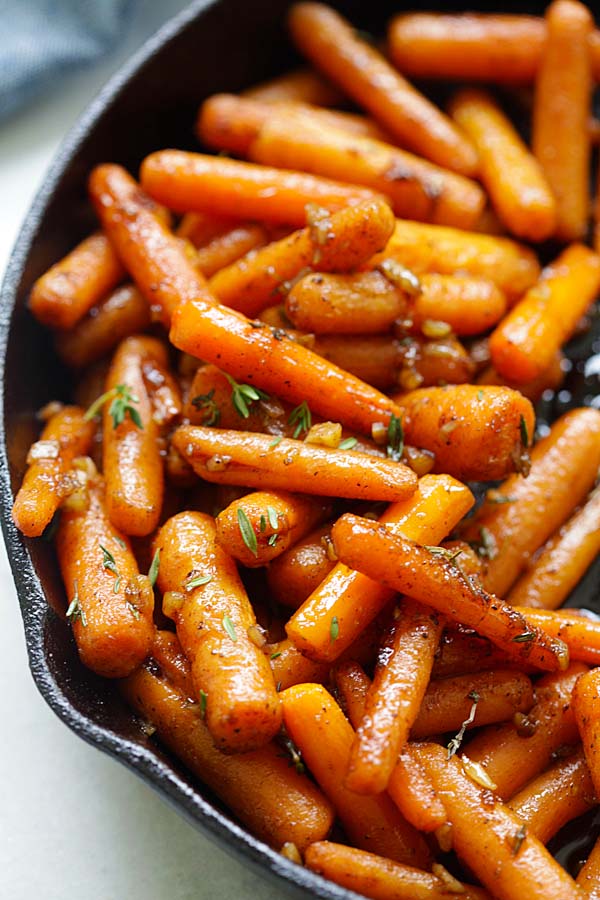 Cilantro Lime Chicken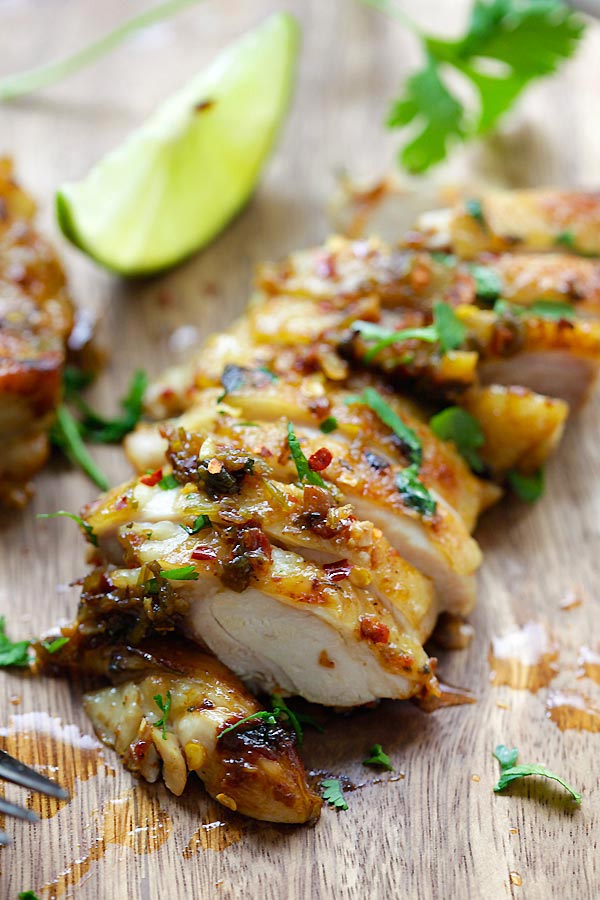 Italian Roasted Potatoes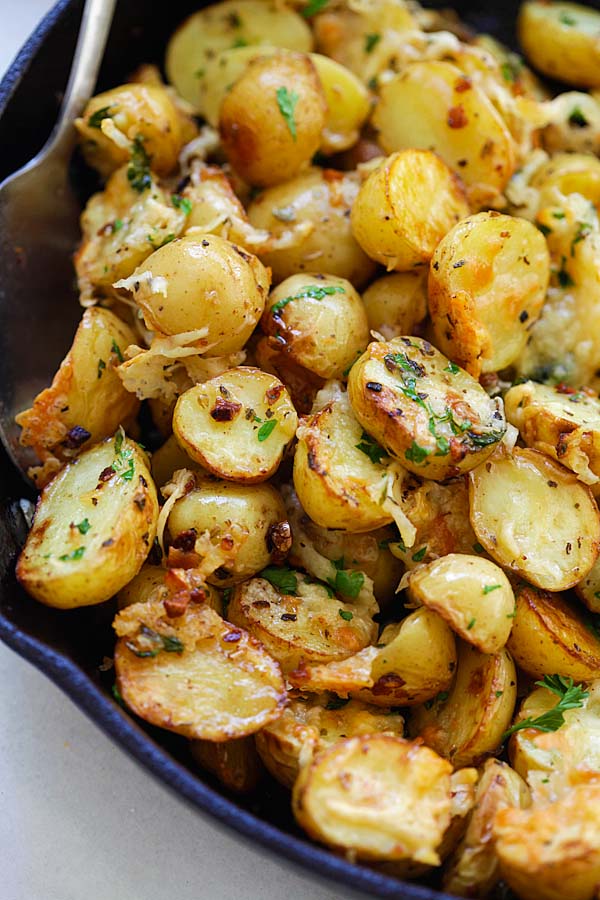 Honey Garlic Salmon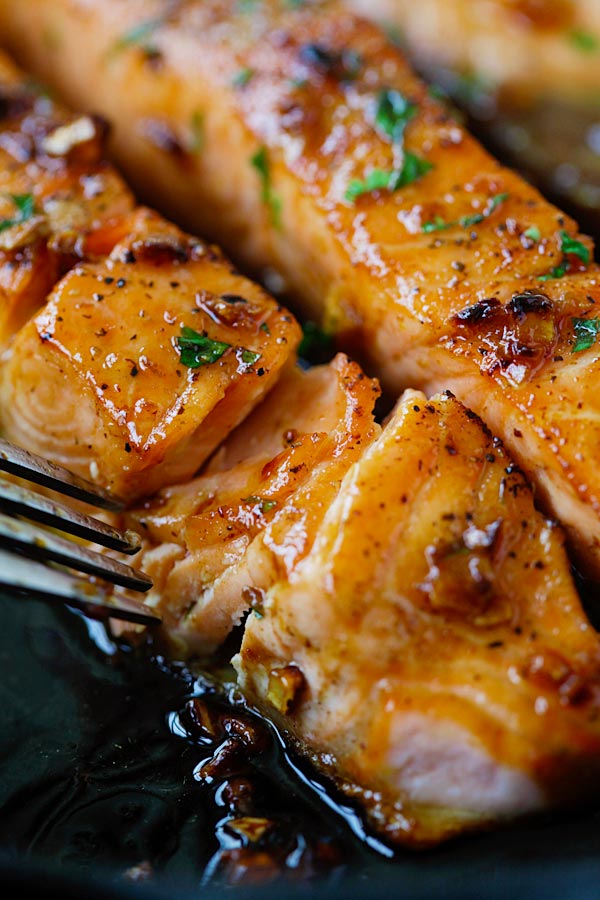 Parmesan Roasted Cauliflower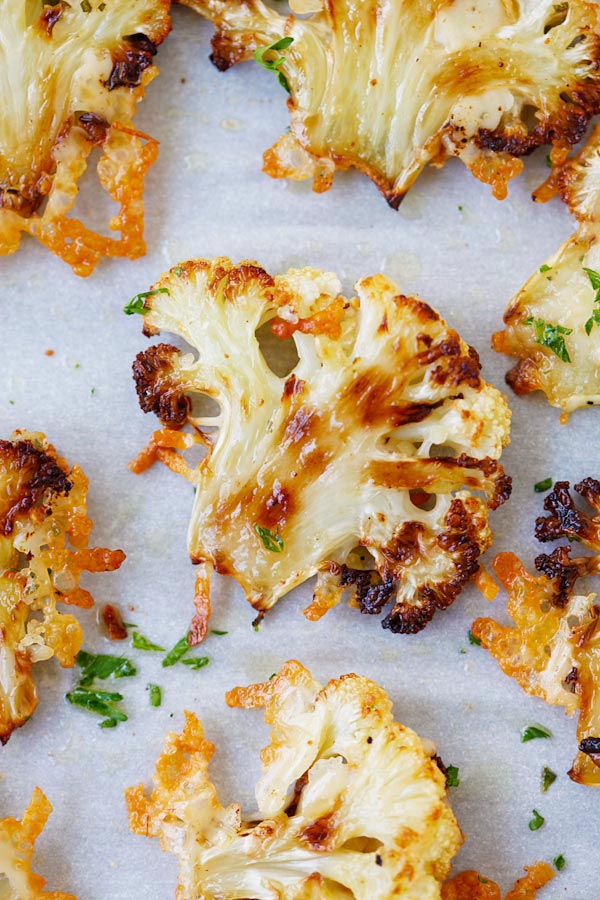 Garlic Herb Roasted Potatoes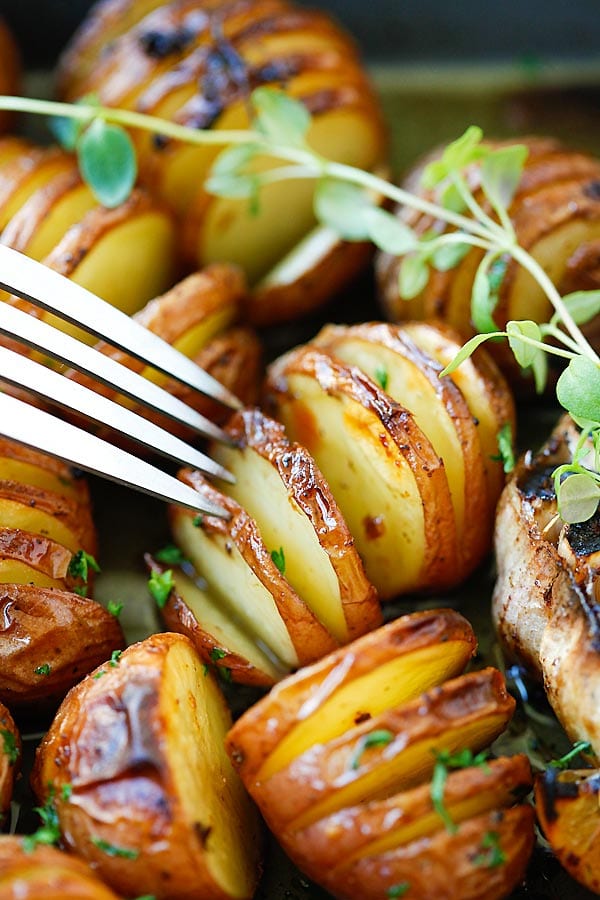 Creamy Garlic Chicken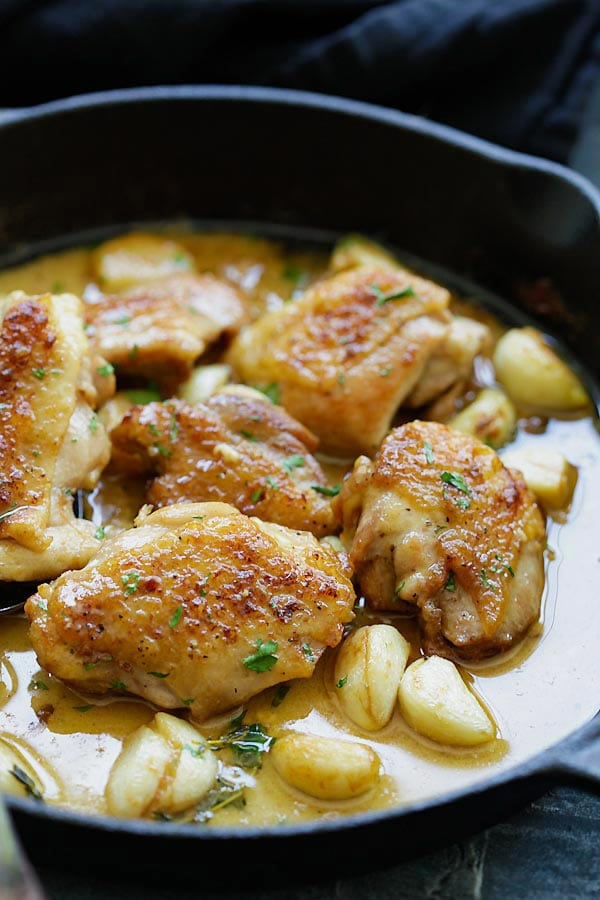 Garlic Parmesan Roasted Carrots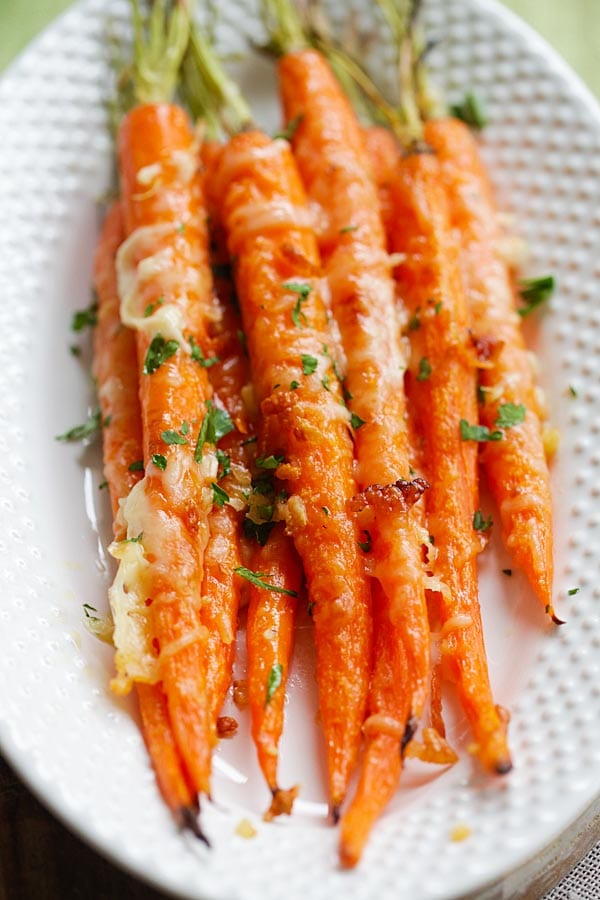 Hawaiian Shrimp Scampi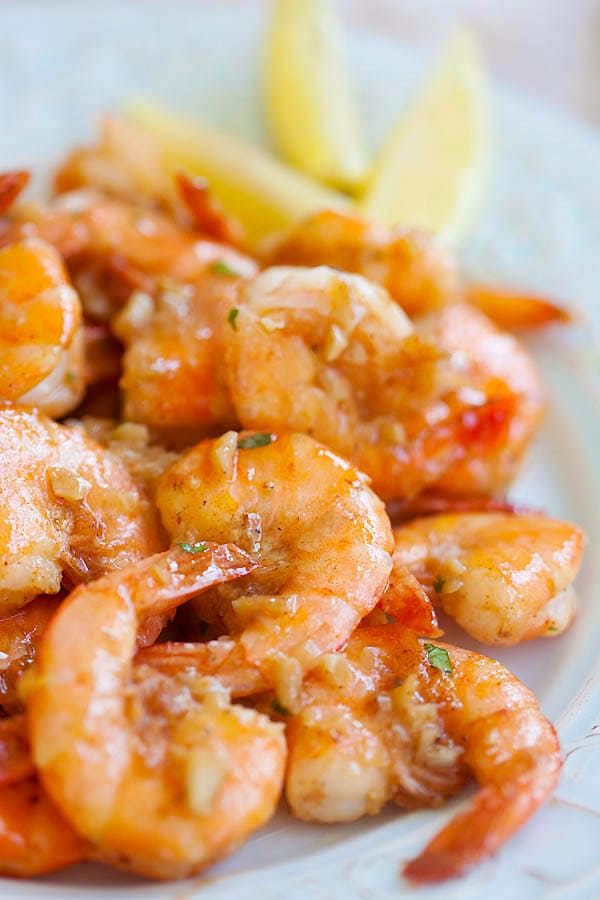 Garlic Butter Brazilian Steak