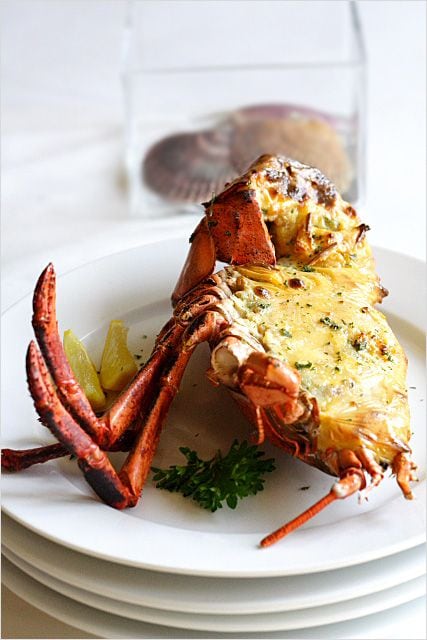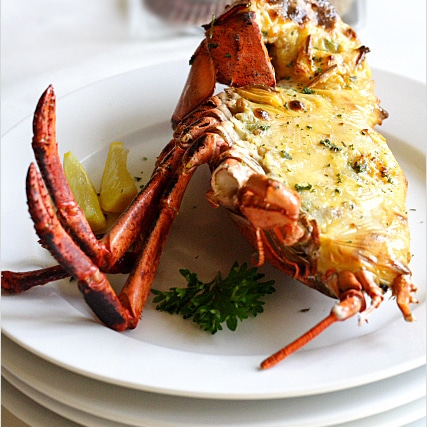 Lobster Recipe: Baked Lobster with Cheese
Baked lobster with cheese. Lobster with cheese baked to golden brown is the best way of cooking lobster. Easy baked lobster with cheese recipe for home cooks.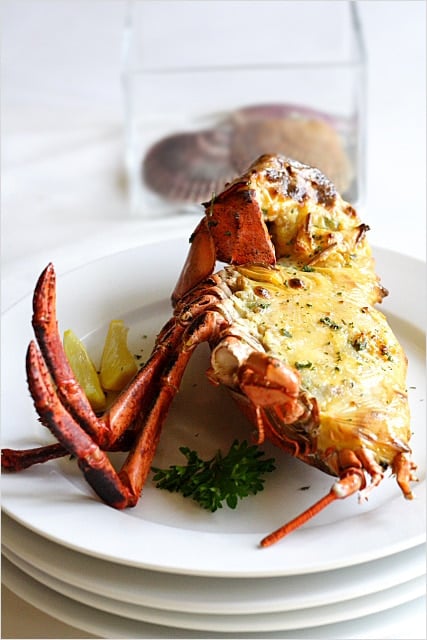 Just think of this as an episode of Iron Chef…the chairman says "The secret ingredient is… LOBSTER. A la cuisine!" I rush out to the aquarium frantically, catch my prey, and off I run to the "Kitchen Stadium" and start cooking. I whip up dishes upon dishes of drool worthy lobster dishes to the judges and then the chairman announces "The winner of battle lobster is Rasa Malaysia!" Audience cheer and applause!
Well, that was just me day dreaming…
What really happened was I got myself a gigantic 5-lb lobster over this past Labor Day weekend and created 3 dishes. All I can say is that I was totally lobster'ed out with the 5-pounder (so much so that I think I am going to stay off lobsters for a while!).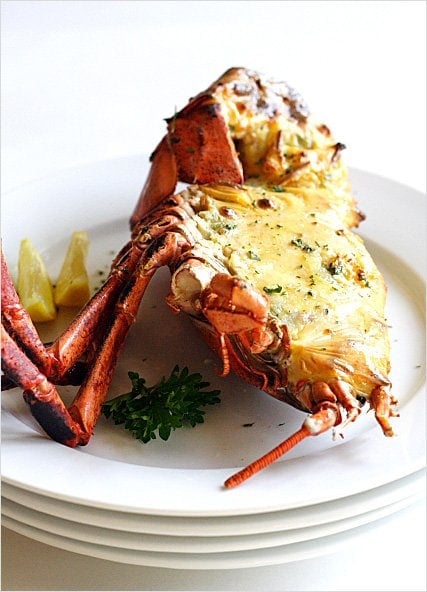 Recipe: Baked Lobster with Cheese
Ingredients:
1/2 lobster
2 teaspoons melted butter
2/3 cup light cream
1/2 slice bacon (chopped finely)
1 stalk spinach
1 clove garlic (chopped finely)
2 slices cheese (use your favorite cheese)
Salt to taste
A pinch of sugar
Some flour
Dried parsley flakes
Method:
Clean the lobster and cut it into halves (use only half the lobster). Boil the spinach in hot water, drain the water dry and chop the spinach. Set aside.
Heat up a wok/skillet and add in the melted butter. Saute the garlic and bacon until aromatic, then add in the spinach and cream and bring to boil. Add salt and a pinch of sugar, and a little flour to thicken the sauce. Dish out.
Preheat the oven to 375 degree. Spread the mixture onto the body of the lobster and its head evenly. Break the cheese into small pieces and top the lobster with them. Bake in the oven for 20-25 minutes or until the cheese turns golden brown. Sprinkle dried parsley flakes on the lobster and serve hot with lemon wedges.
Cook's notes:
I used Kraft American Cheese for this recipe; I found Kraft to be light and becomes crispy when baked. Plus, I actually like processed cheese. You might want to use sharp cheese if you want to try this. (I don't intend to commit a "culinary sin" by using Kraft!) *wink*
I saved the other half of this lobster for my second recipe, and the lobster claws for the third recipe.

Most-Pinned Recipes
Chili Lime Chicken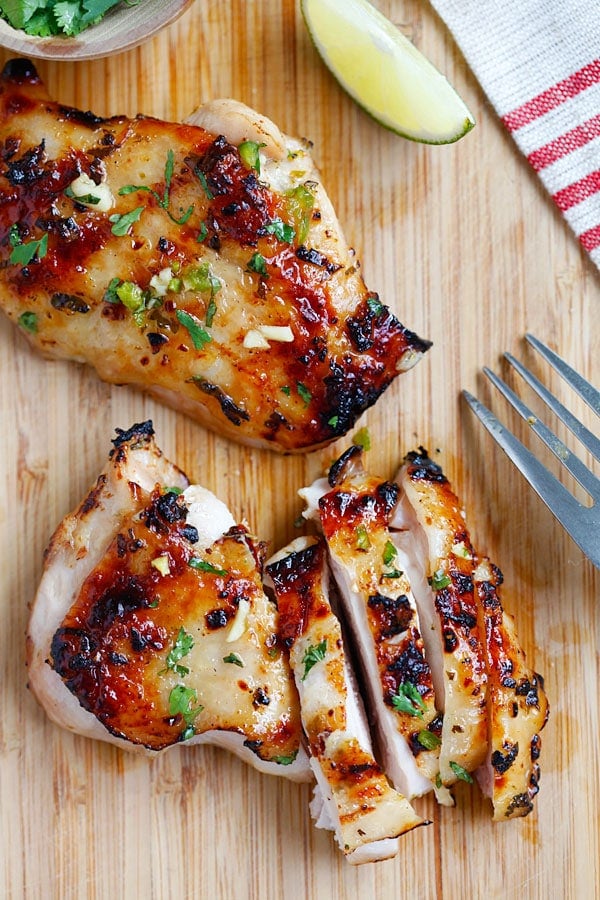 Honey Lime Chicken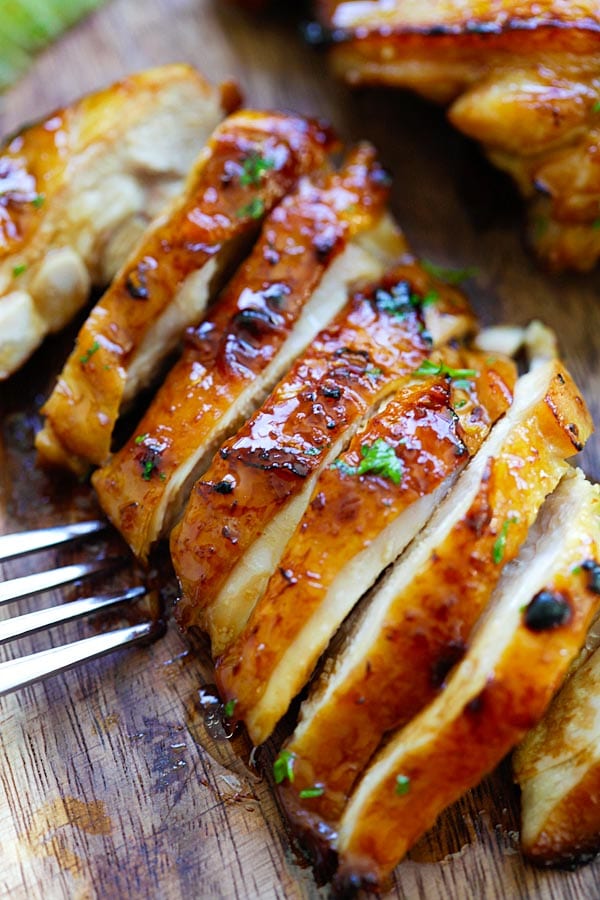 Brown Butter Garlic Honey Roasted Carrots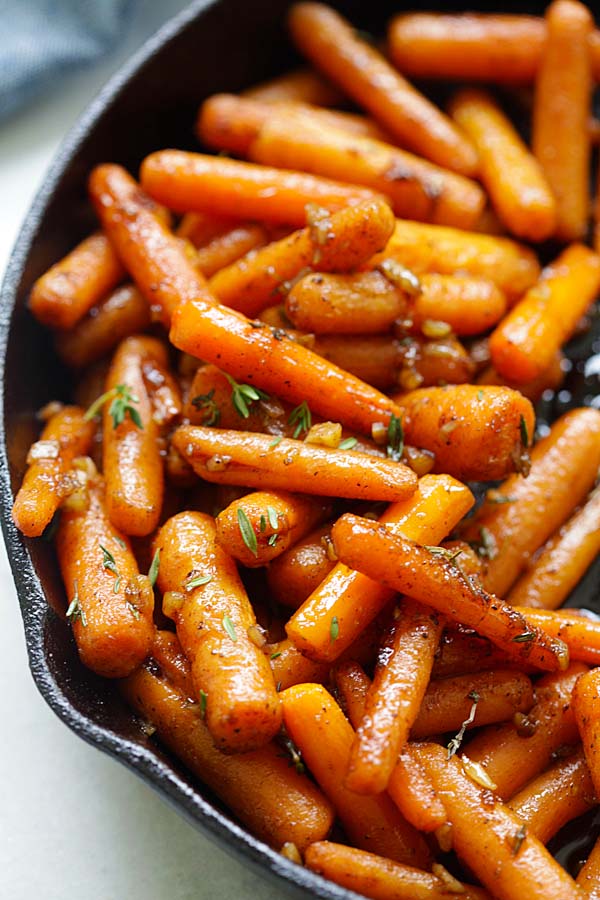 Cilantro Lime Chicken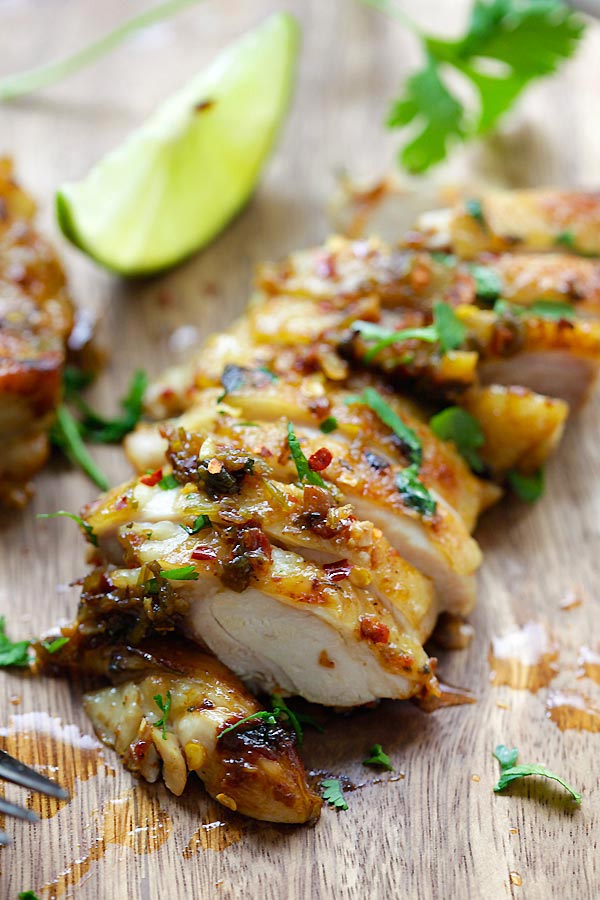 Italian Roasted Potatoes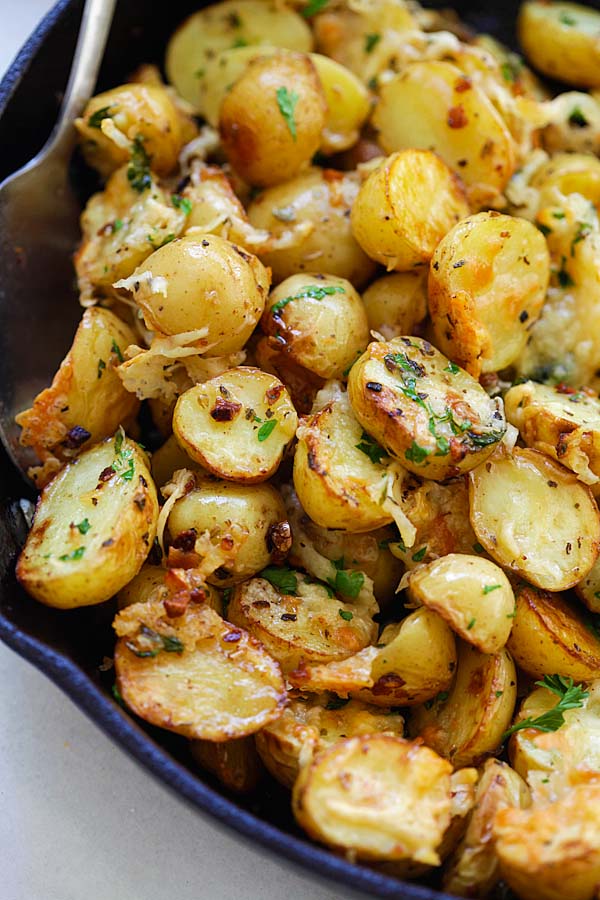 Honey Garlic Salmon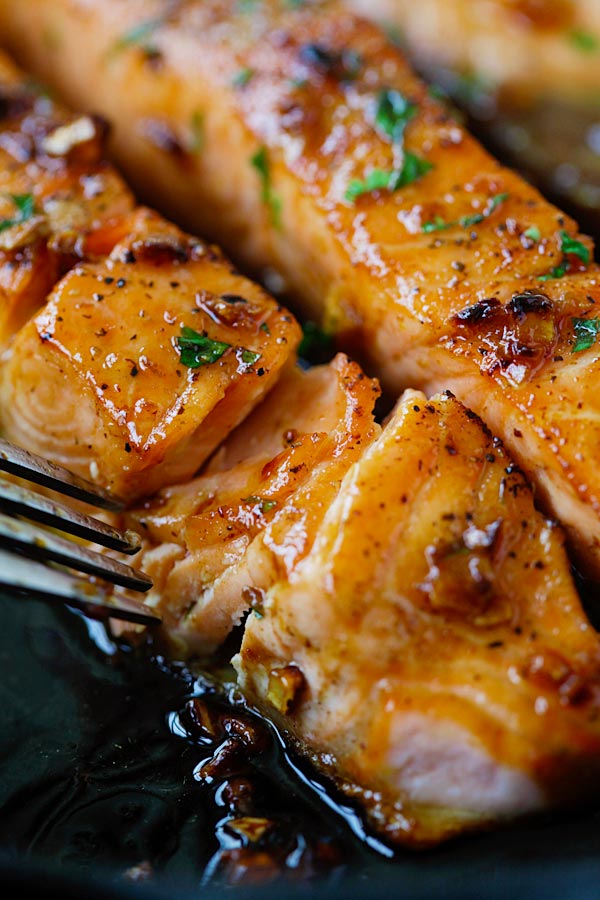 Parmesan Roasted Cauliflower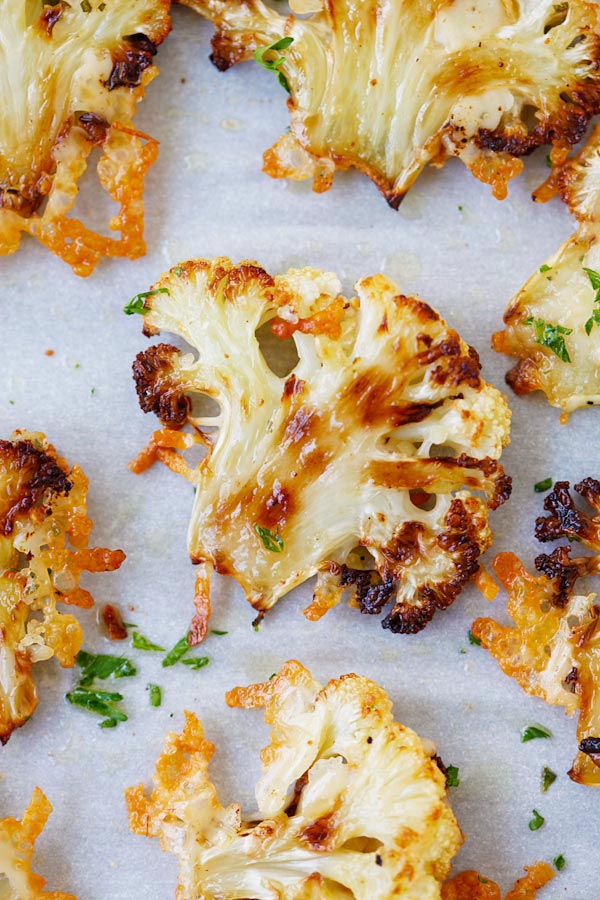 Garlic Herb Roasted Potatoes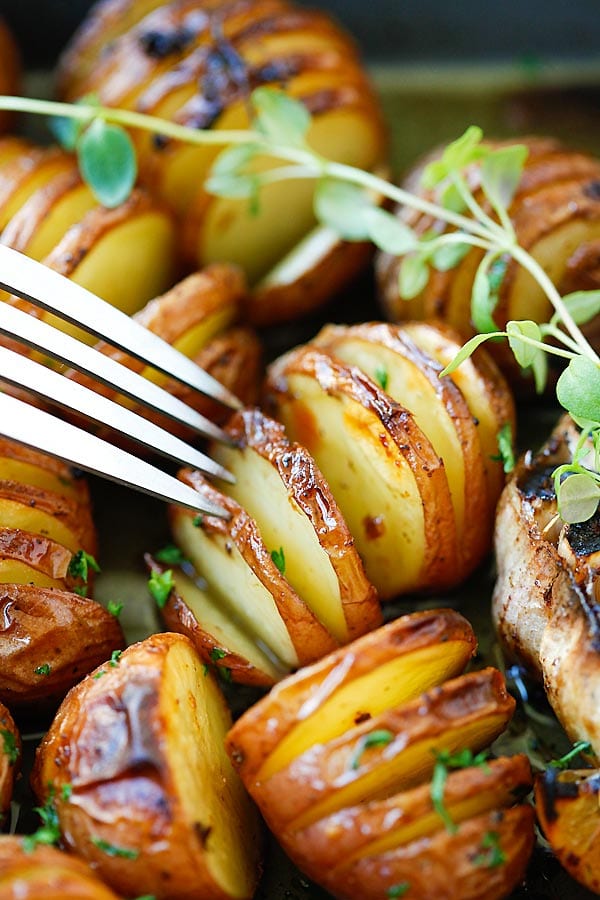 Creamy Garlic Chicken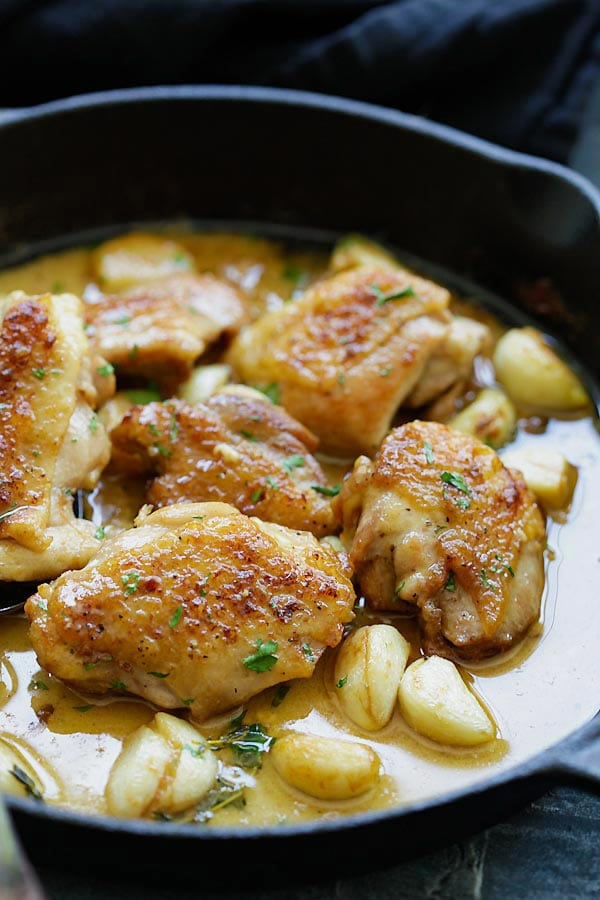 Garlic Parmesan Roasted Carrots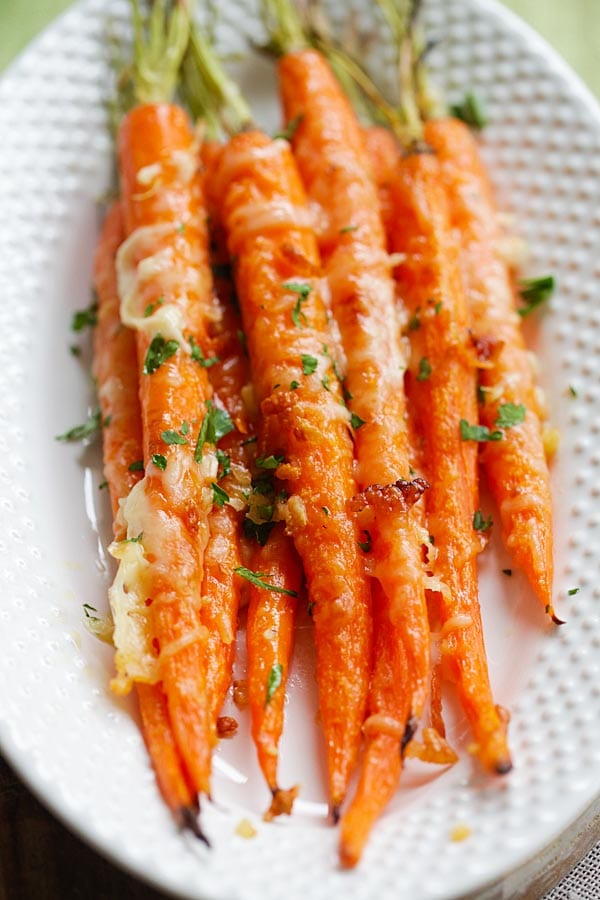 Hawaiian Shrimp Scampi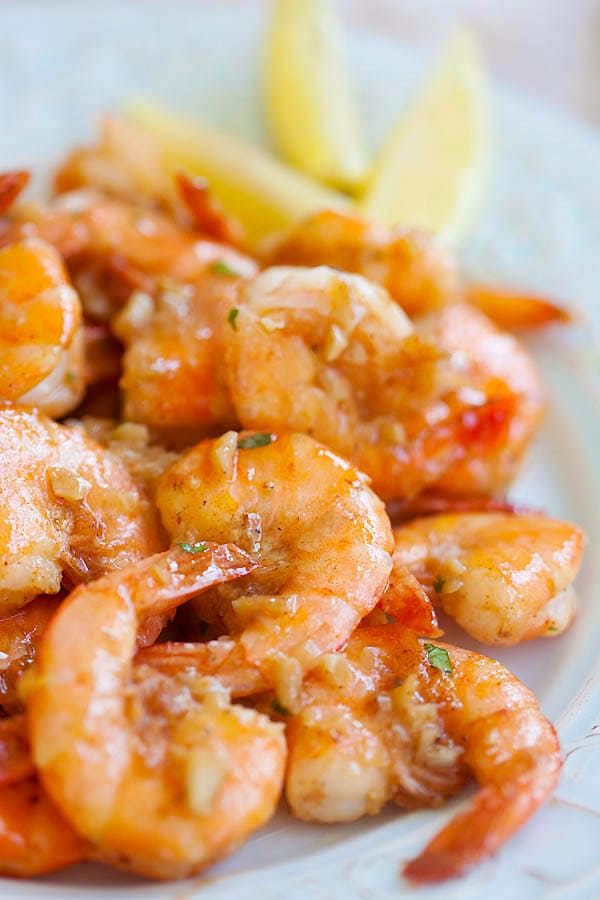 Garlic Butter Brazilian Steak