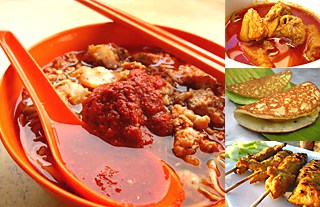 Thanks to my dear friend Austin at Real Thai, Rasa Malaysia is mentioned on Lonely Planet blog. (Steamy Kitchen, yes, this is very cool!)
Austin is my mentor in DSLR photography. I've learned so much from him, especially after I bought my Canon Digital Rebel XT (one of my best investments I must say!). Austin patiently replied to my multiple emails and answered my dumb questions, taught me DSLR 101, and shared precious tips with me.
If you want to know how professional photography is done, head over to his post here. You should also check out his gorgeous, unpretentious, and vivid pictures here, here, and here.
P.S. Austin, thanks for the plug. Terima kasih banyak banyak.