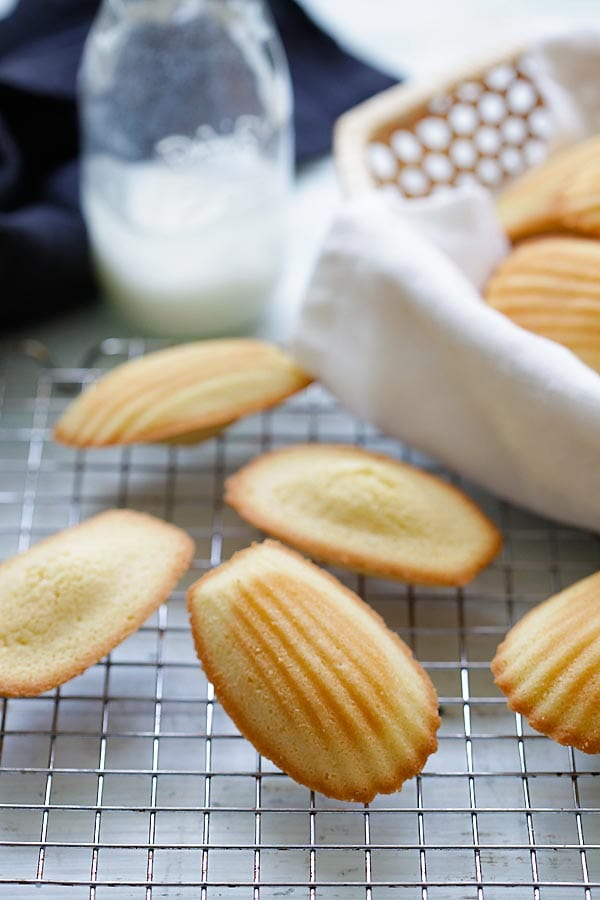 Madeleine Recipe
Madeleine is a French cookie/cake made of butter, eggs and flour. Easy recipe for the best madeleine that you just can't stop eating | rasamalaysia.com
Prep time:
Cook time:
Total Time: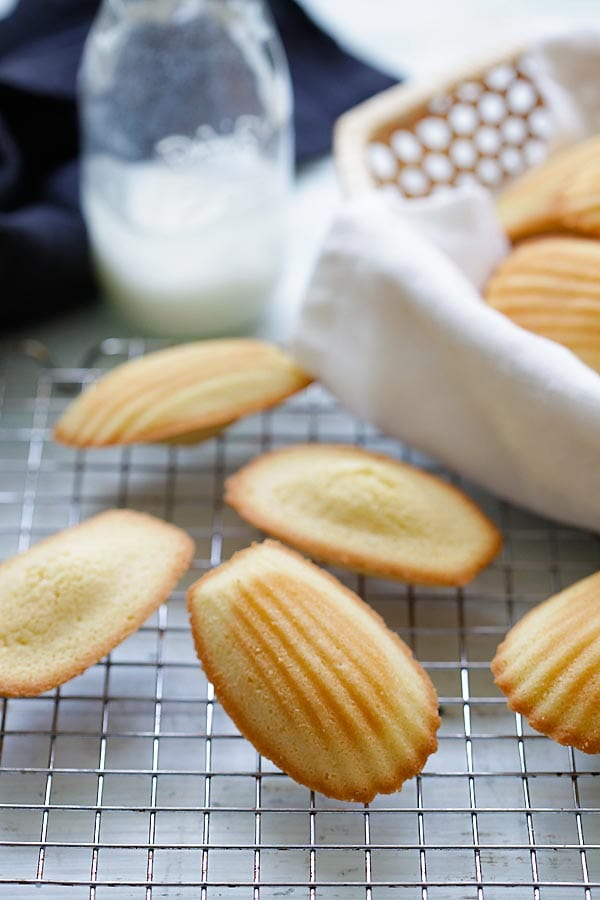 Madeleine
Madeleine is a French cookie/cake made of butter, eggs and flour. Easy recipe for the best madeleine that you just can't stop eating.
I did a thorough research for the best madeleine recipe online and finally turned to my favorite food blogs for inspirations. I checked out David Lebovitz and 101 Cookbooks and improvised their recipes to create my very own madeleine recipe.
My madeleines are not perfect, but they are quite good—firm with crunchy edges, with the cutest signature humps! And yes, they are oh-so-good with a cup of hot coffee or tea!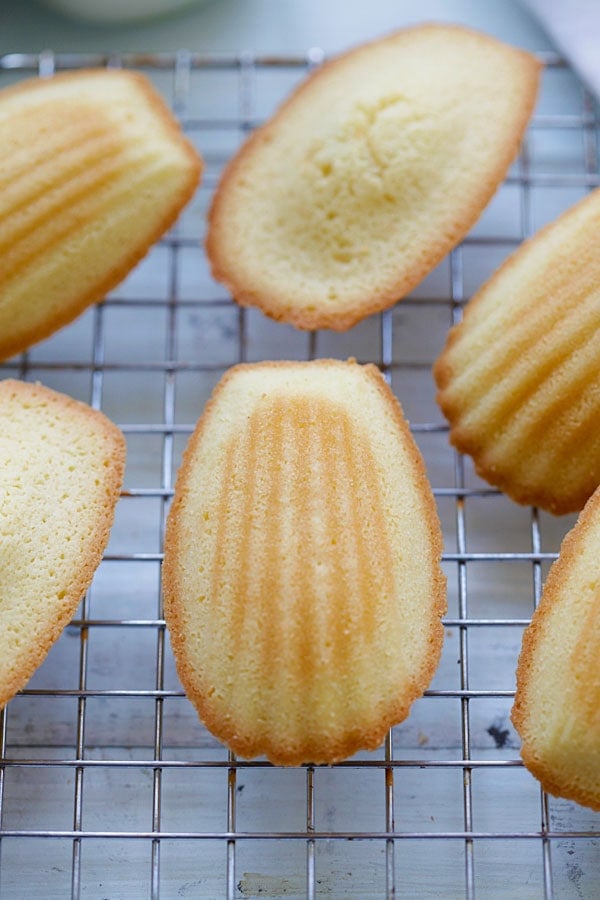 Madeleine Recipe
Makes 24 madeleines | Prep Time: 10 Minutes | Bake Time: 12 Minutes
Adapted from David Lebovitz and 101 Cookbooks
Ingredients:
2 jumbo eggs plus 1 egg yolk
5 oz. sugar
5 oz. all-purpose flour (sieved)
5 oz. unsalted butter (melted)
Lemon zest from half a lemon
1/2 teaspoon lemon juice
1/4 teaspoon baking powder (add into the sieved flour)
Method:
Preheat oven to 400°F. Grease the madeleine pan with butter.
Using an electronic hand beater, beat the eggs and sugar until thick and foamy. Add lemon juice, lemon zest into the egg mixture and blend well. Fold in the flour and use a spatula to mix well. Fold in the melted butter, stir and blend until the butter is well incorporated with the batter.
Transfer the batter into the madeleine pan and fill about 90% of each "hole". Don't spread it. Bake for 12 minutes or until they turn light brown.
Remove the madeleine pan from the oven and let cool on a cooling rack.
You might need to tap the madeleine pan to release the madeleines. Sprinkle with a little bit of powdered sugar before serving.
Cook's Note:
To make the madeleine extra humpy, chill the batter in the fridge for a couple of hours before baking.