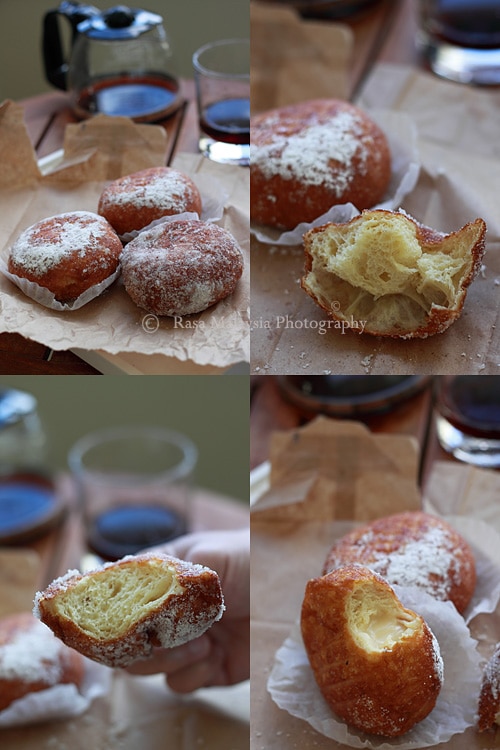 When it comes to sweet decadent snacks on the island of Oahu, you simply can't afford to miss out these sinfully sugary and to-die-for malasada, or malassada (the correct spelling)–a confection of Portuguese origin.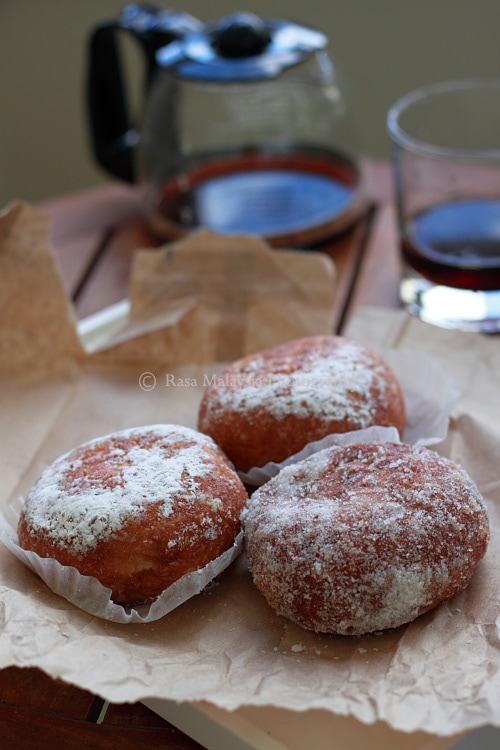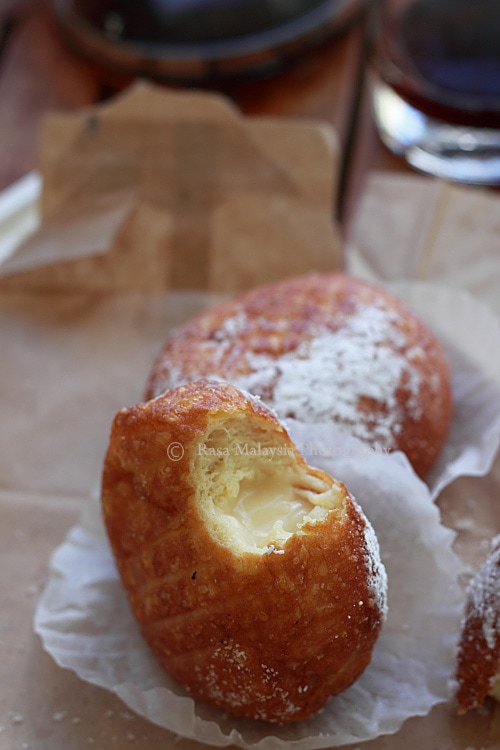 We were lucky. Had I not received two emails and a comment from my loyal reader Burt, we would have completely missed out one of the most delightful sweet treats in the whole world! And when I say this, I mean it because I am not much a sweet tooth and don't even like sweet thing. However, for these puffy, pillowy, fluffy fried dough-balls with outer layer deep-fried to golden crisp and glory, I simply couldn't resist…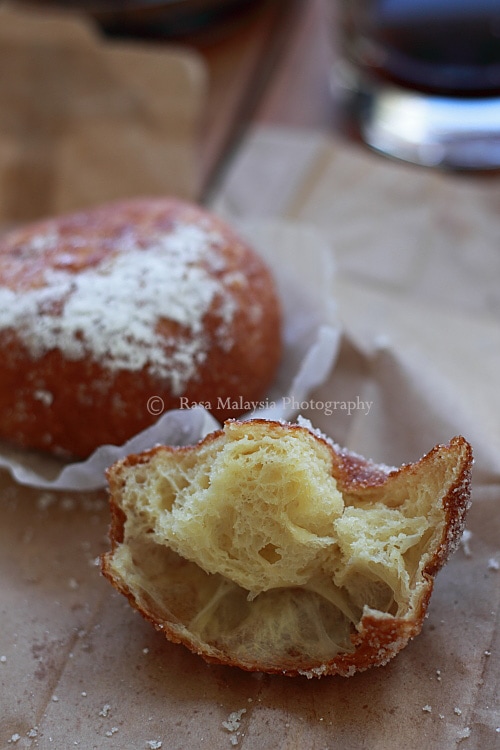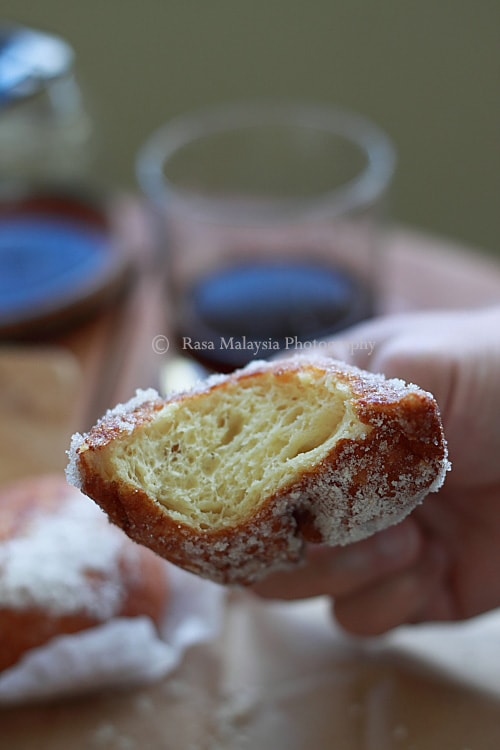 So, every morning, we got ourselves some hot-off-the-fryer malasadas (malassadas), made a pot of coffee, sat out in the balcony soaking up the balmy weather of Oahu, looking out to the simmering blue sea fringing the legendary Waikiki Beach. Sometimes, life is just sweeeeeet and beautiful!
Champion
1926 S Beretania Street
Honolulu, Oahu
808-947-8778
Champion's malasadas is our favorite. At 60 cents each, their plain malasada has perfect textures: eggy, ultra-light and chewy at the same time. Sinking my teeth into their freshly-made malasadas is pure heaven.
Leonard's Bakery
933 Kapahulu Ave
Honolulu, Oahu
808-737-5591
Leonard's Bakery is hard to miss with its iconic neon sign erected on Kapahulu Ave. Leonard's malasadas are good, but the texture is a little soft and less chewy. Their custard malasadas are better compared to Champion's, and they also offer cinnamon sugar coating in addition to plain sugar. If you like varieties, then Leonard's is your answer.