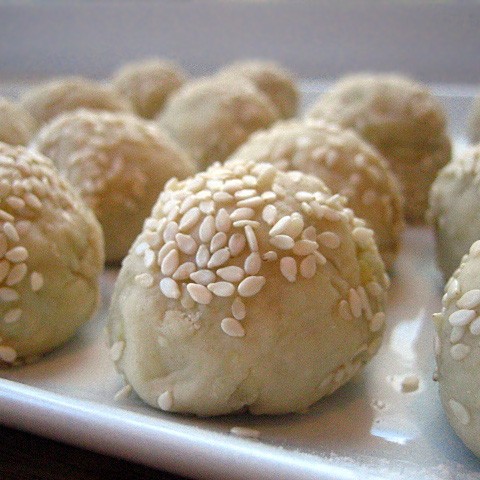 Sweet Potato Balls Recipe (蕃薯旦)
Made from the most humble ingredients, sweet potato balls are tasty treats for breakfast or afternoon tea.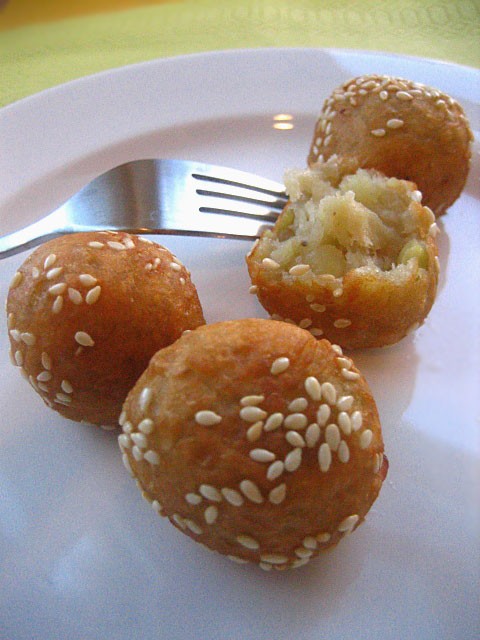 Sweet potato balls (蕃薯旦) are sweet snacks found in Malaysia. Made from the most humble ingredients–sweet potatoes, flour, and sugar–they are tasty treats for breakfast or afternoon tea.
When I was growing up, my aunt would always make them at home, or she would buy them from the market. Back then in Penang, the best sweet potato balls were found in the morning market at Anson Road–a wet market that my aunt used to frequent while I was little. Sometimes, she would bring me along and I would watch the sweet patoto balls vendor happily rolled the dough into small balls and then deep fried them to golden brown. For a mere RM0.20 or so, I got myself ten sweet treats with great taste. I was always so cheery whenever I had them.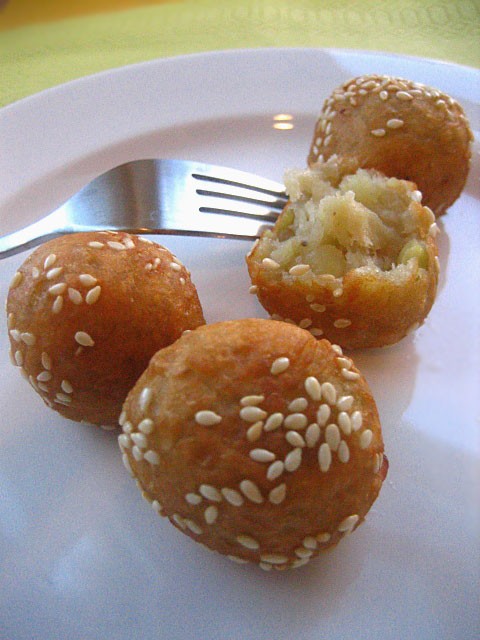 Sweet Potato Balls (蕃薯旦) Recipe
Ingredients:
1 lb of sweet potatoes
12 tablespoons of all-purpose flour
3 1/2 tablespoons of sugar
3 tablespoons of sesame seeds
Water
Oil for deep frying
Method:
Boil the sweet potatoes for 15 minutes. Peel the skin of the sweet potatoes and discard. Smash the sweet potatoes and combine them with flour, sugar, and just enough water to form a smooth dough that is soft in texture but not sticky.
Divide dough into small, equal portions and roll them into balls. Coat the balls with some sesame seeds. Deep fry the sweet potato balls till golden brown. Dish out and drain well before serving.
Most-Pinned Recipes
Ginger Garlic Baked Chicken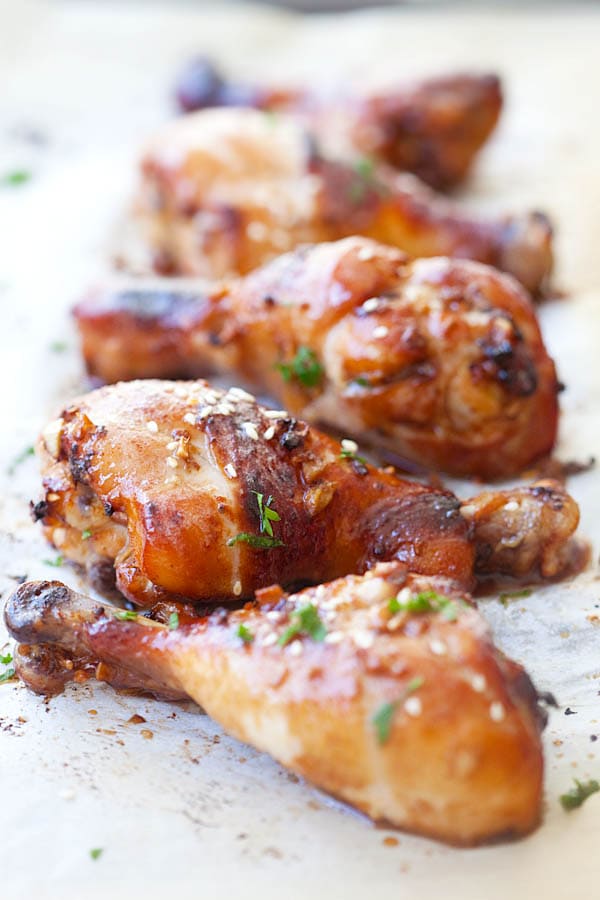 Crab Rangoon (Cream Cheese Wontons)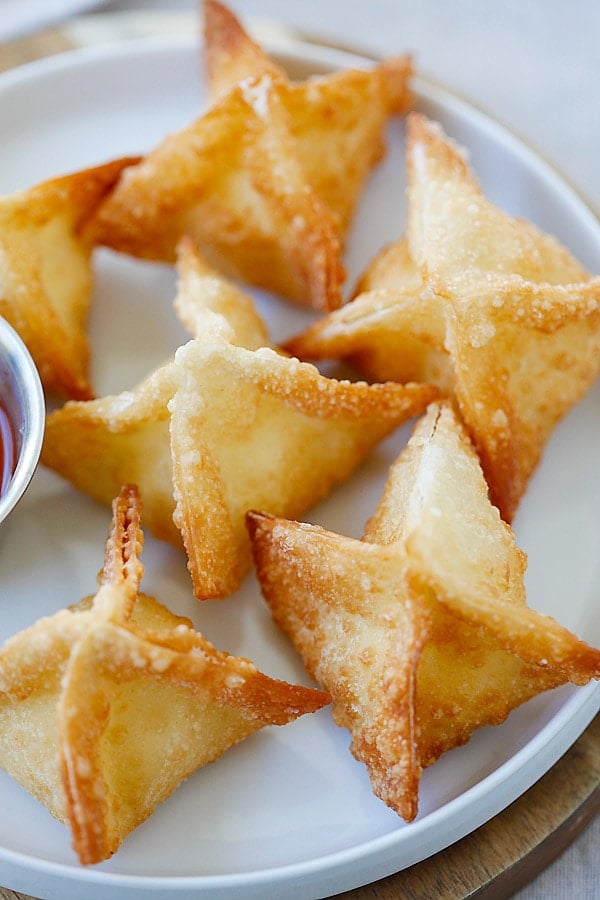 Chicken Wontons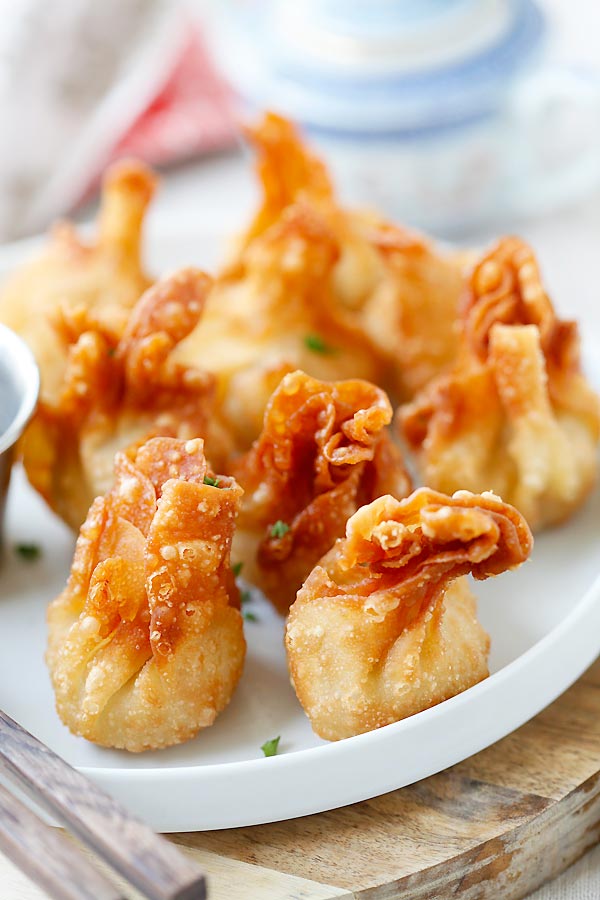 Onion Scallion Beef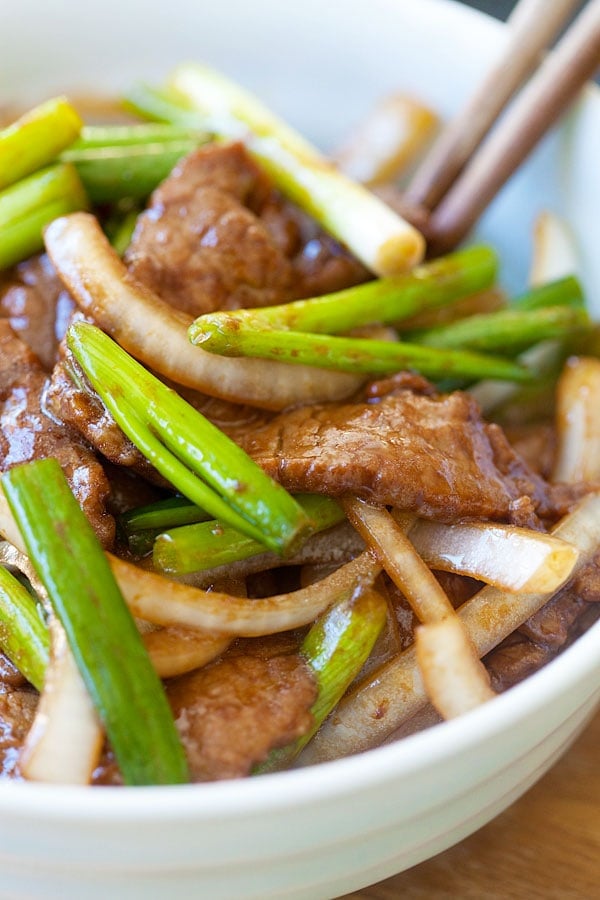 Thai Chicken Sate with Peanut Sauce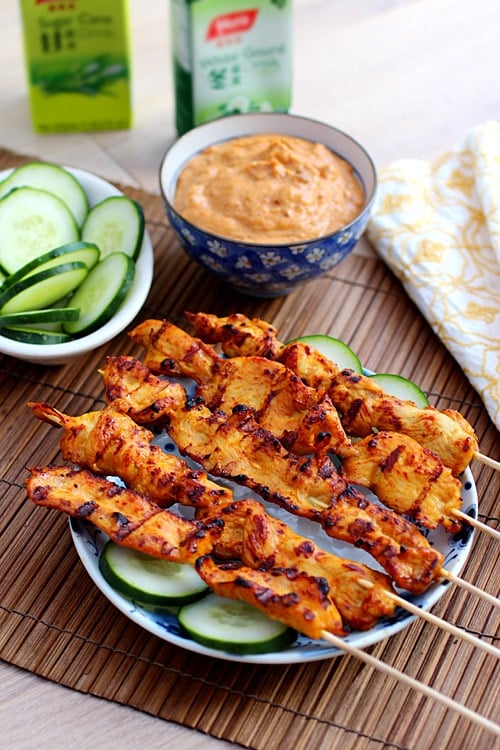 Thai Peanut Sauce