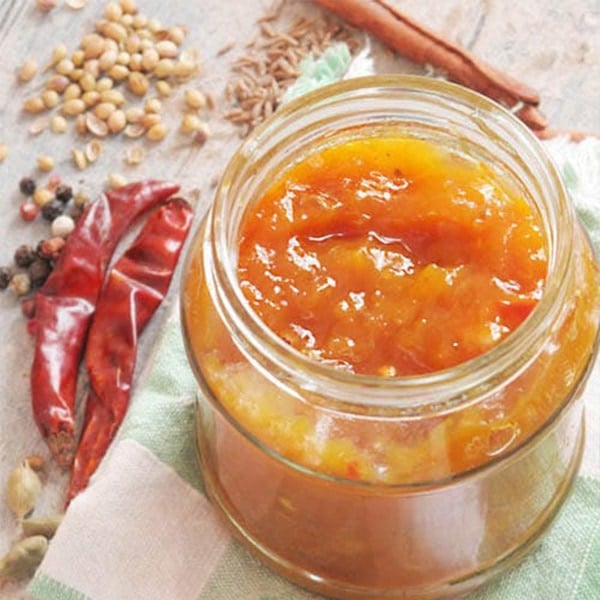 Mango Chutney
Mango chutney is a popular Indian staple that is made with fresh mangoes. It is sweet in taste. It also has a tart taste from the vinegar in the recipe.
Prep time:
Cook time:
Total Time: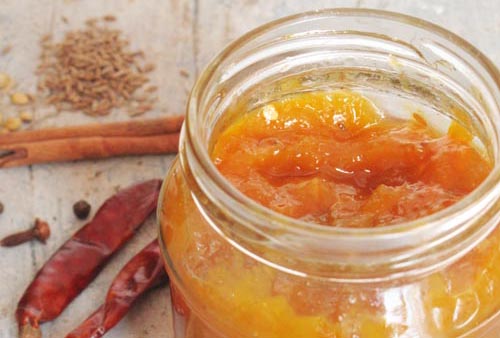 Mango Chutney Recipe
Serves 3 | Prep Time: 10 minutes | Cook Time: 10 minutes
Ingredients
1 ripe but firm green mango (about 1 lb)
1 stick cinnamon, about 2 inches
2 whole cloves
1 teaspoon cumin seeds
1 teaspoon coriander seeds
2 cardamom pods, cracked
3/4 cup water
1 teaspoon grated ginger
1 clove garlic, crushed
1/2 cup vinegar
2-3 whole dried red chilies
1 teaspoon salt
3/4 cup brown sugar or to taste
Method:
Peel the skin the mango and cut the flesh into 1-inch cubes. Discard the seed.
Using a piece of thin muslin cloth, tie up all the spices (cinnamon, cloves, cumin, coriander, and cardamom) into a bundle. Cook the mango, spices (in the muslin cloth), water, ginger and garlic until the mango has become mushy, about 10 minutes.
Add the vinegar, dried red chilies, salt, and sugar. Add more salt and sugar to taste.
Cook for 30 minutes or until the chutney is thickened. Squeeze out the chutney sauce from the muslin cloth. and discard it. Transfer to the mango chutney to a jar while it's still hot. Let cool and keep in the refrigerator for up to 4 weeks.
Trending Now
Soy-Glazed Chicken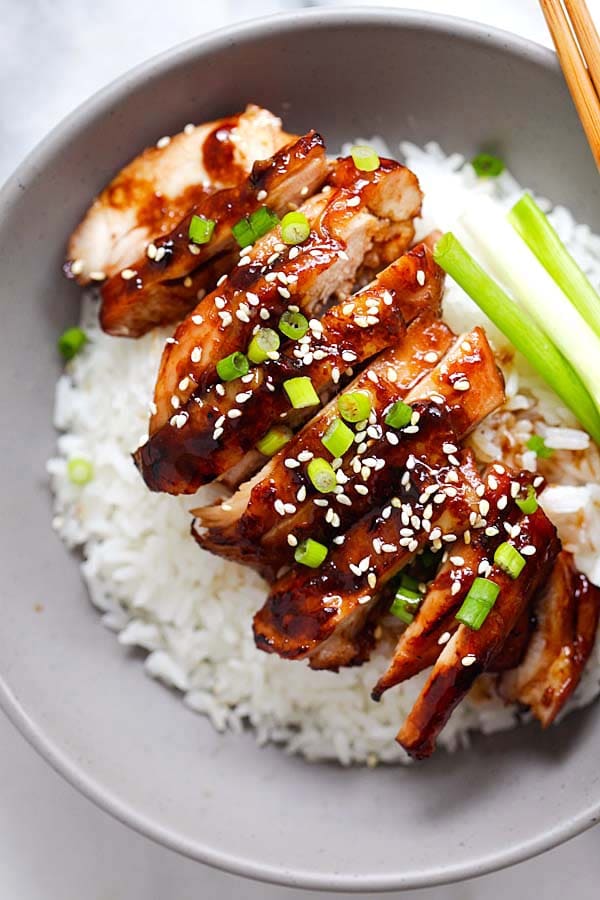 Honey Sriracha Scallops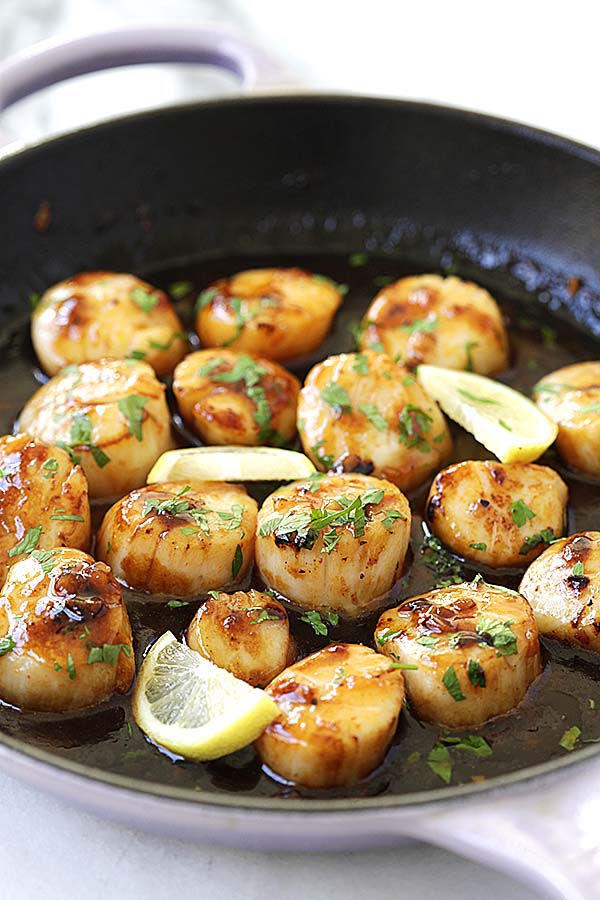 Teriyaki Chicken Meatballs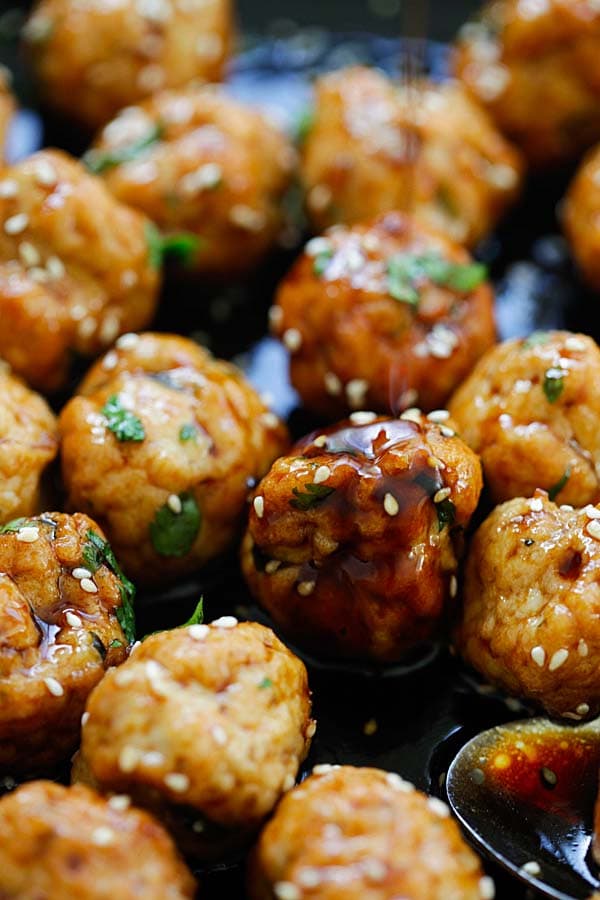 Hot and Sour Soup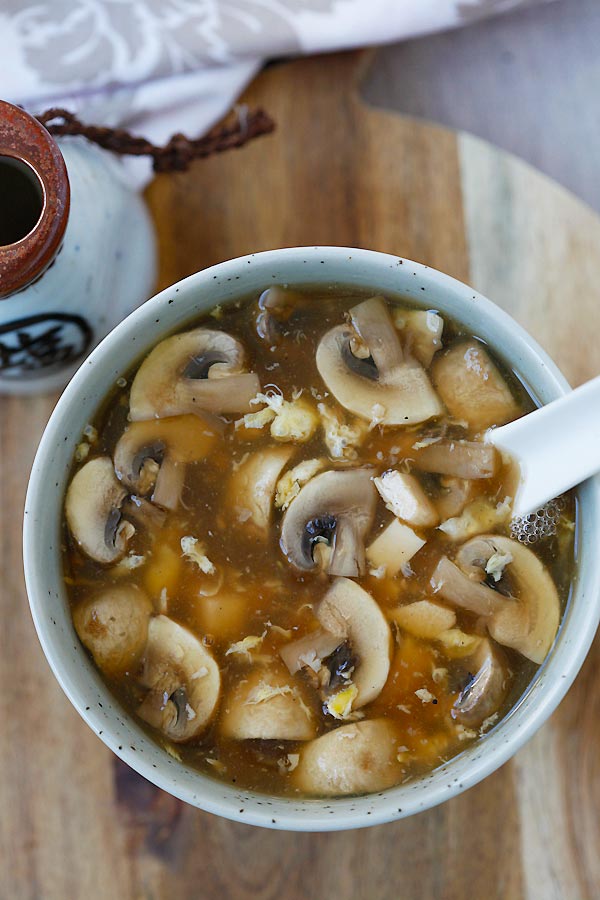 Thai Sweet Chili Chicken