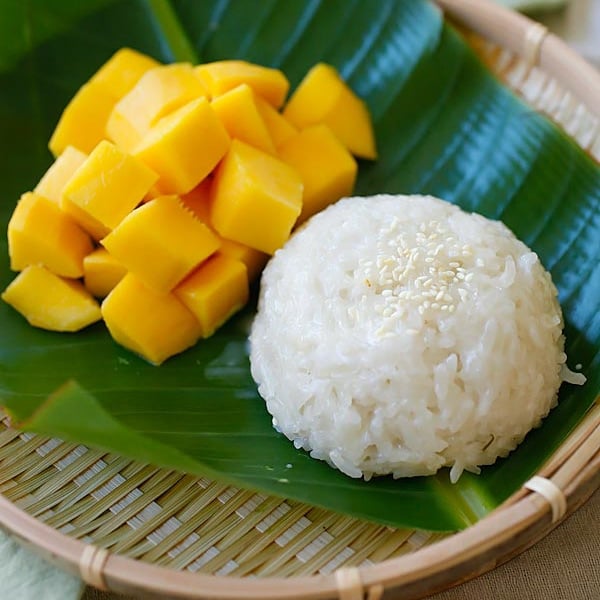 Mango Sticky Rice
Mango sticky rice – a popular sweet sticky rice with coconut milk and fresh mangoes. Make your favorite Southeast Asian dessert at home | rasamalaysia.com
Prep time:
Cook time:
Total Time: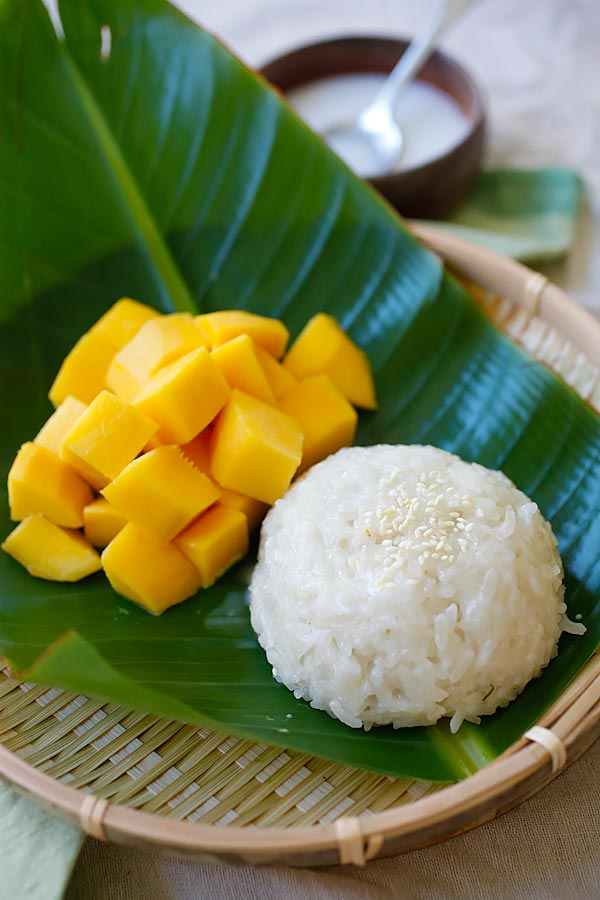 Mango Sticky Rice
Mango sticky rice – a popular sweet sticky rice with coconut milk and fresh mangoes. This sweet dessert is very popular in Southeast Asia.
Mango sticky rice is a popular dish in the Indochina region (or in French "Indochine") of Southeast Asia, in countries such as Thailand, Laos, Cambodia, and Vietnam. It's precisely a dessert dish where sticky rice is cooked by steaming, and sweetened with coconut milk and sugar. The sticky rice is then served with freshly cut mango cubes. It's such a great delight!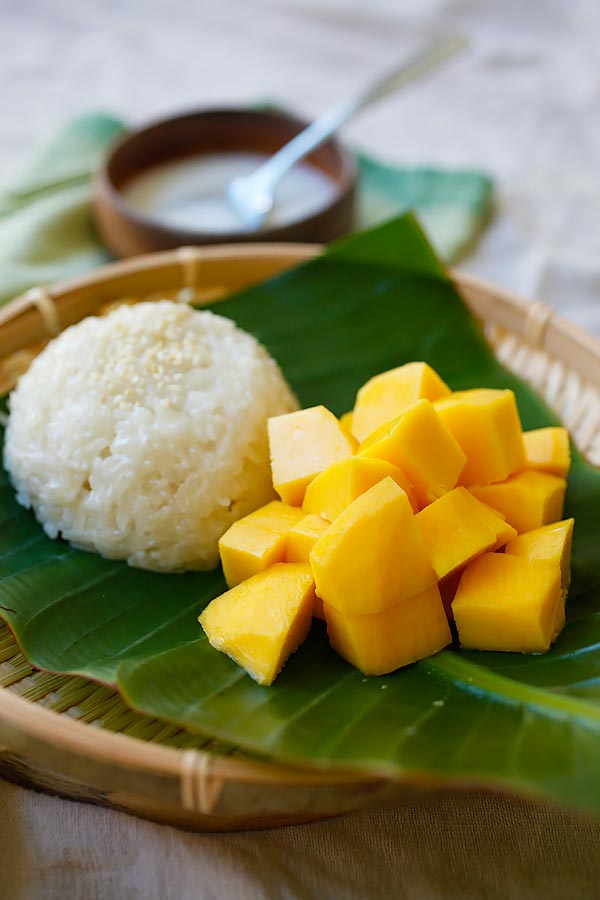 Mango Sticky Rice Recipe
Adapted from Thai Table
Serves 4 | Prep Time: 15 minutes | Cook Time: 20-25 minutes
Ingredients:
1 cup (200g/7oz) glutinous rice
2-3 Pandan (screwpine) leaves, cut into 2-inch length
2-3 Asian mangoes, cut into small cubes
1 cup (250ml) coconut milk
1/2 teaspoon salt
1/4 cup (55g/2oz) sugar
1 tablespoon toasted sesame seeds, optional
Optional:
Banana leaf for steaming
Method:
Soak the glutinous rice for at least 8 hours or overnight.
Prepare the steamer with a banana leaf. Drain the glutinous rice and spread it out on the banana leaf. Throw in the Pandan leaves. Steam the glutinous rice for 20-25 minutes or until translucent.
While the glutinous rice is cooking, cut the mangoes into small cubes and chill in the refrigerator until use.
In a sauce pan, heat up the coconut milk over low heat. Add in the salt and sugar. Keep stirring until the sugar dissolved. Remove from the heat. Pour out 1/4 cup of the coconut milk and reserve for serving.
When the glutinous rice is cooked, transfer it in to a bowl. Pour the rest of the coconut milk into the bowl and mix it with the glutinous rice. Keep stirring until it becomes a thick porridge consistency. Slowly, the rice will absorb all the coconut milk. Leave it to cool to room temperature.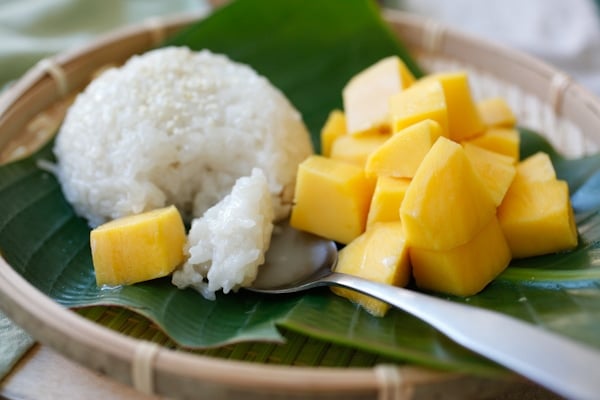 Serve the sticky rice with the chilled mangoes. Drizzle the reserved coconut milk over the rice and top it with some toasted sesame seeds.
Cook's Notes:
You can use a muslin/cheese cloth to steam the glutinous if you do not have a banana leaf.
Pandan leaves are usually found in the frozen section of Asian grocery stores. You can omit the Pandan leaves if you don't have them readily available. This is used to give the sticky rice an extra fragrant.

NEW! Menu Pairing Ideas:
Most-Pinned Recipes
Ginger Garlic Baked Chicken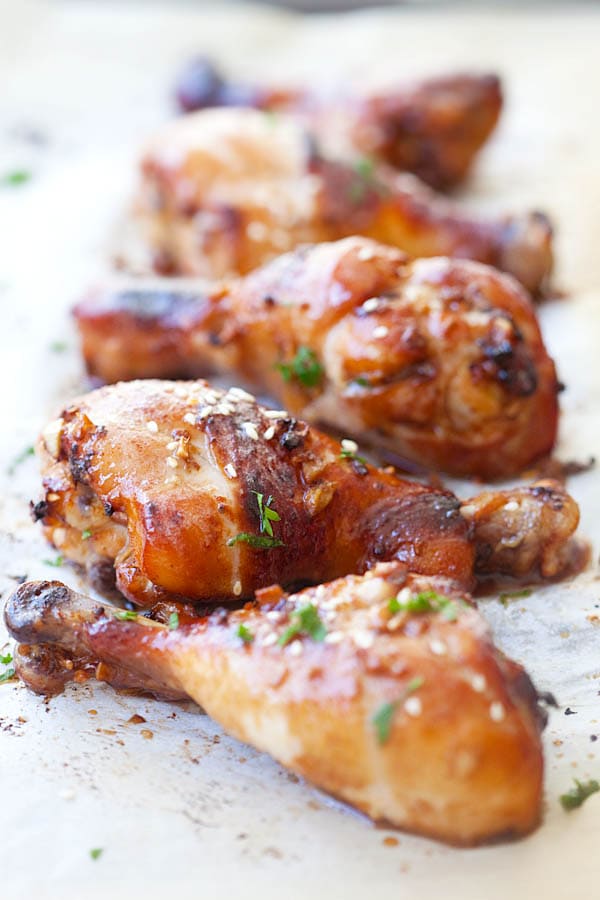 Crab Rangoon (Cream Cheese Wontons)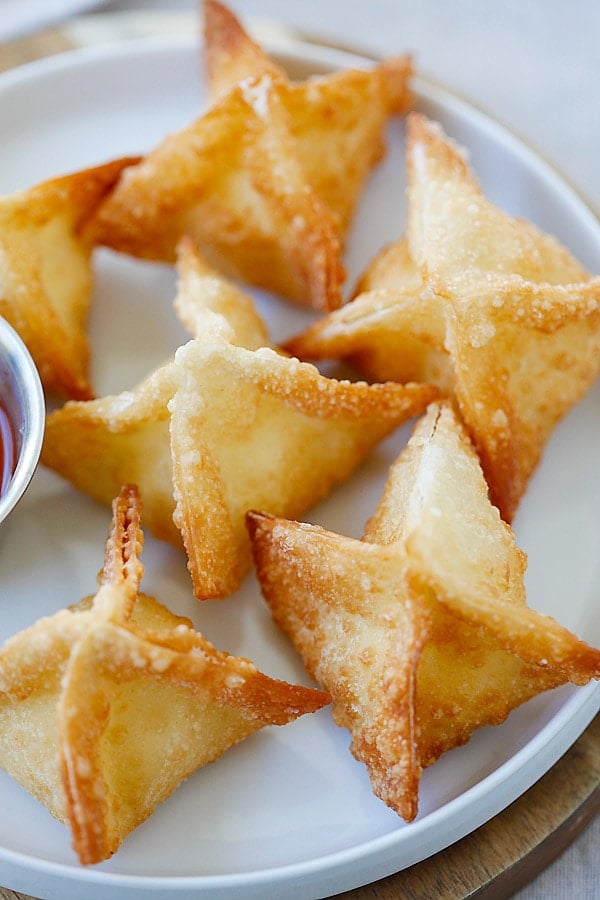 Chicken Wontons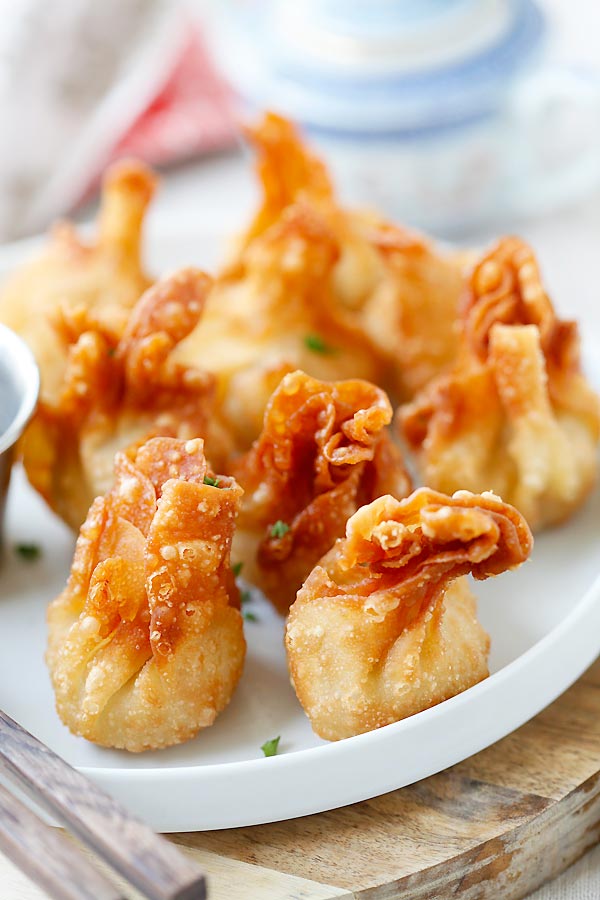 Onion Scallion Beef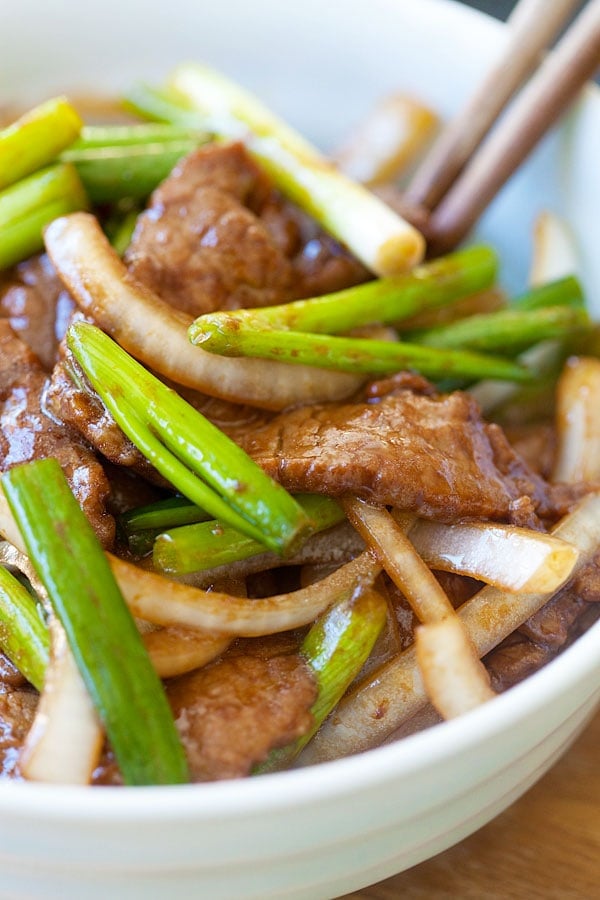 Thai Chicken Sate with Peanut Sauce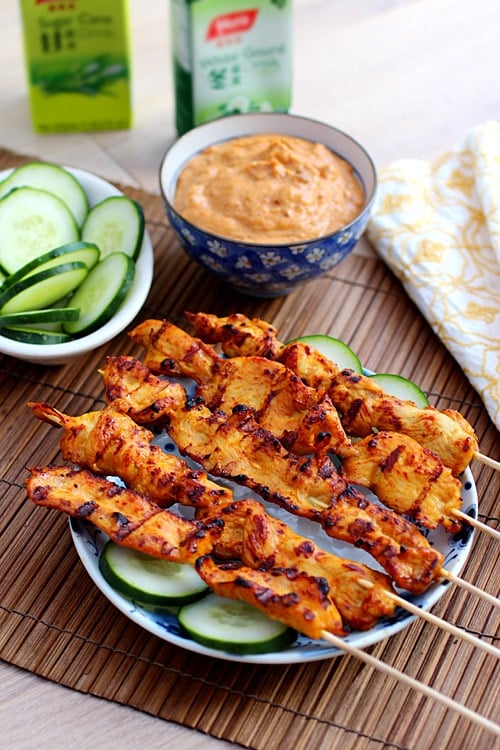 Thai Peanut Sauce