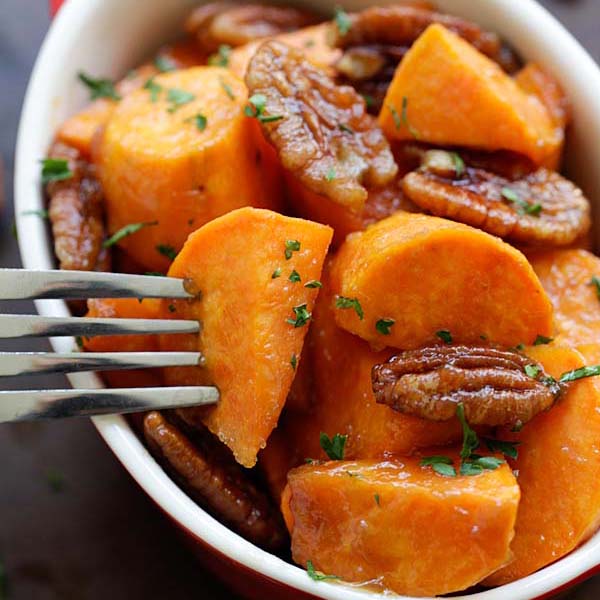 Maple Glazed Sweet Potatoes with Pecan
Maple Glazed Sweet Potatoes with Pecan – roasted sweet potatoes with a sticky sweet maple glaze plus nutty pecan. A holiday favorite
Prep time:
Cook time:
Total Time: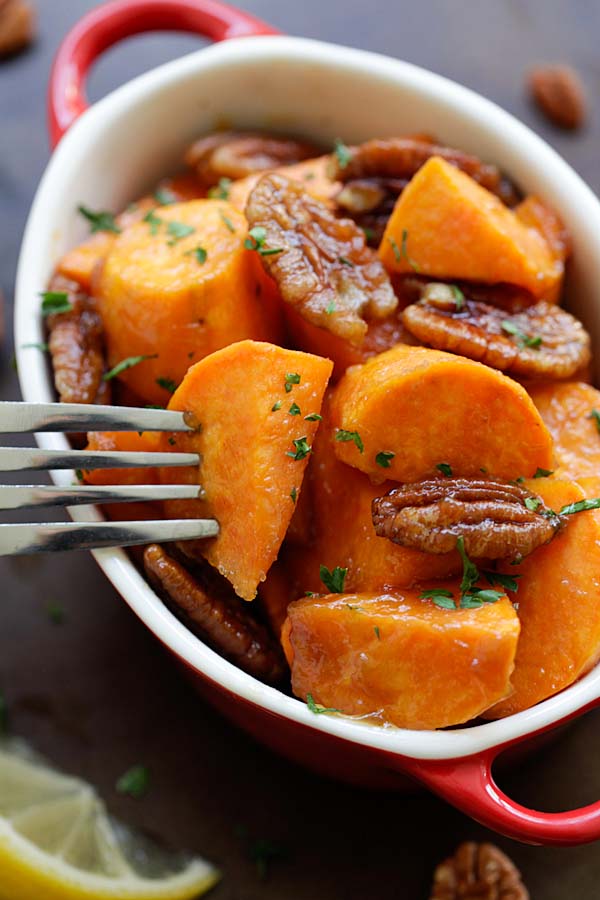 When it comes to comfort food, sweet potatoes have always been my family's favorite. And the best part is, they are gluten-free! There is something about oven-baked sweet potatoes doused in a sweet glaze, such as this absolutely delicious Maple Glazed Sweet Potatoes with Pecans. This side dish practically screams Fall/Winter, and this is something that I make again and again throughout the season. It's the perfect sweet comfort food!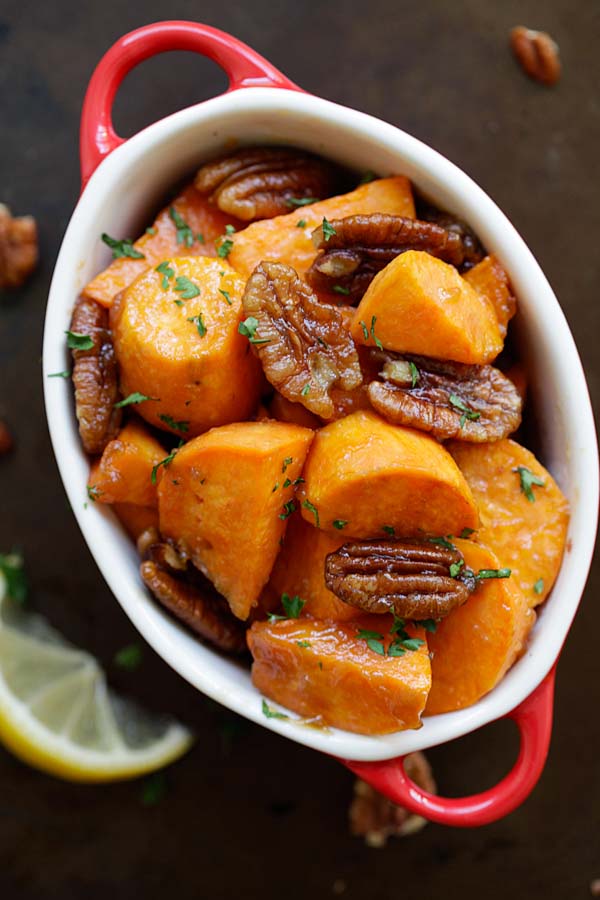 Maple Glazed Sweet Potatoes with Pecan Recipe
Serves 4 | Prep Time: 10 Mins | Cook Time: 45 Mins
Adapted from: ArgoStarch.com
Ingredients:
½ stick (4 tablespoons) melted unsalted butter
1 tablespoons maple syrup
1 tablespoon brown sugar
1 teaspoon Argo® Cornstarch
1 tablespoon lemon juice
1 ½ lbs sweet potatoes, peeled and cut into bite-sized pieces
1/3 cup pecan halves
Method: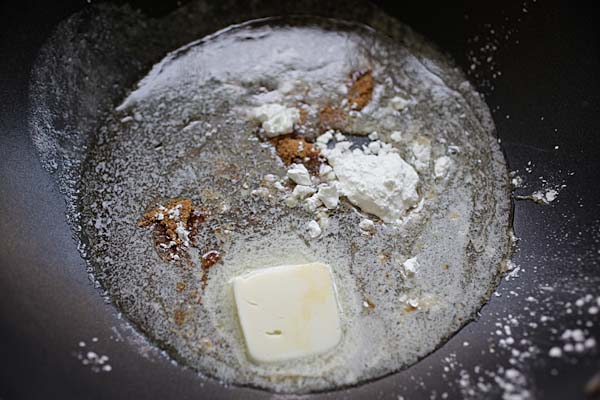 Pre-heat oven to 350F. Spray an 11 x 7-inch baking dish with cooking spray.
Combine the butter, maple syrup, brown sugar and corn starch in a small saucepan. Stir in the lemon juice.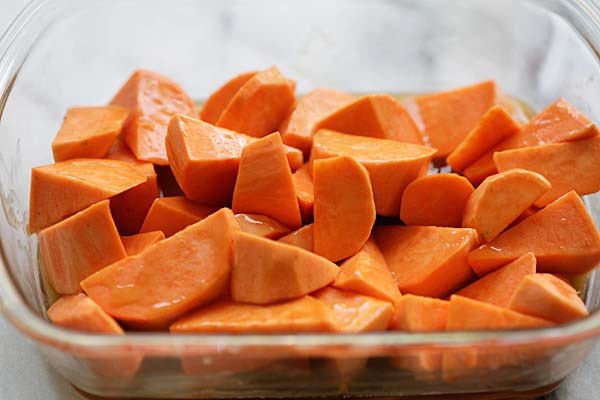 Transfer the sweet potatoes to the baking dish, stir in the glaze. Mix well. Cover with foil.
Bake for 30 minutes. Remove foil, stir and top the sweet potatoes with pecan. Continue to bake for 15 to 25 minutes or until sweet potatoes are tender.
Trending Now
Crispy Leaf Potatoes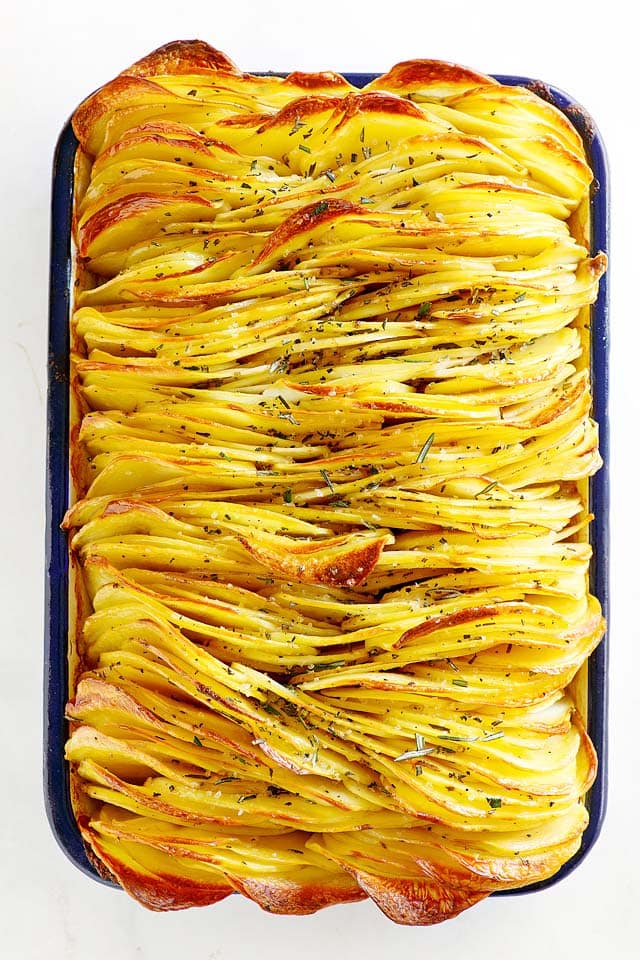 Dry Rub Baked Chicken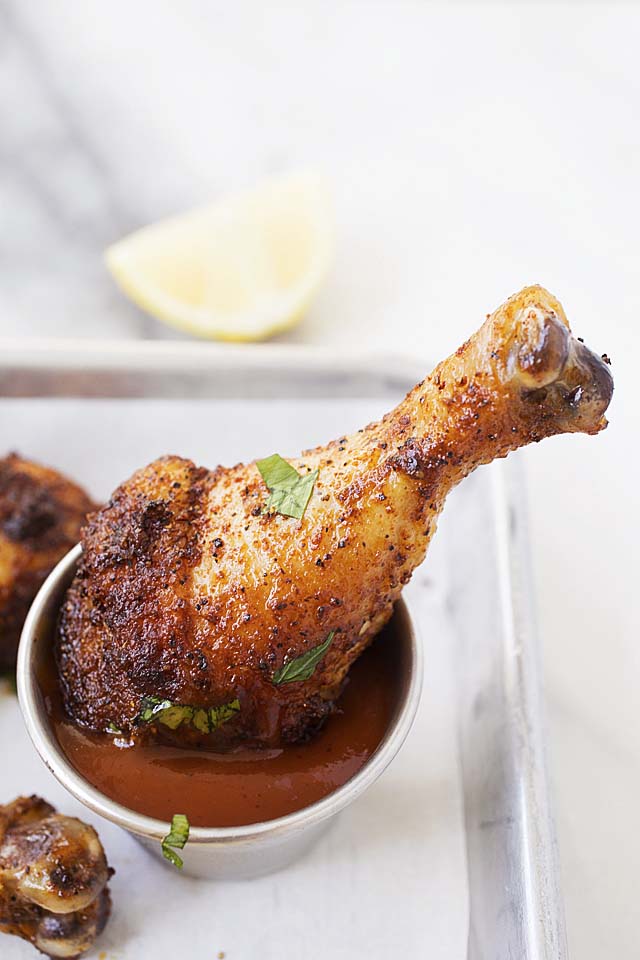 One-Pan Pasta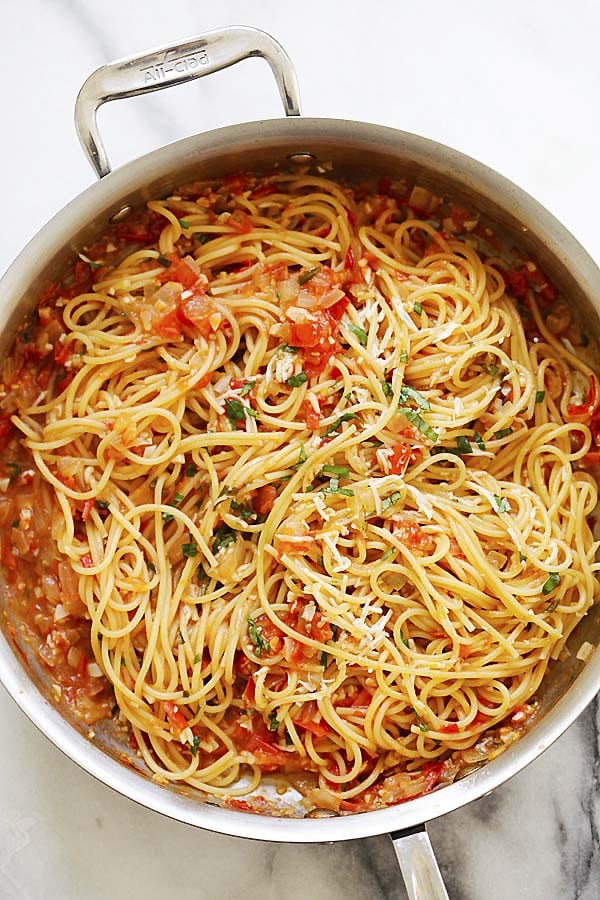 Cheese Puffs (Gougeres)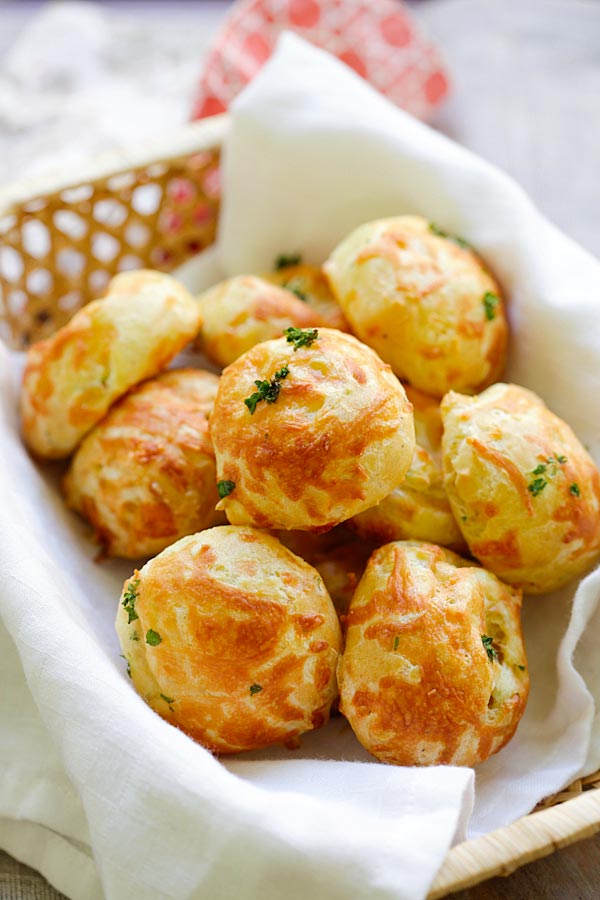 Baked Chicken and Potato Casserole