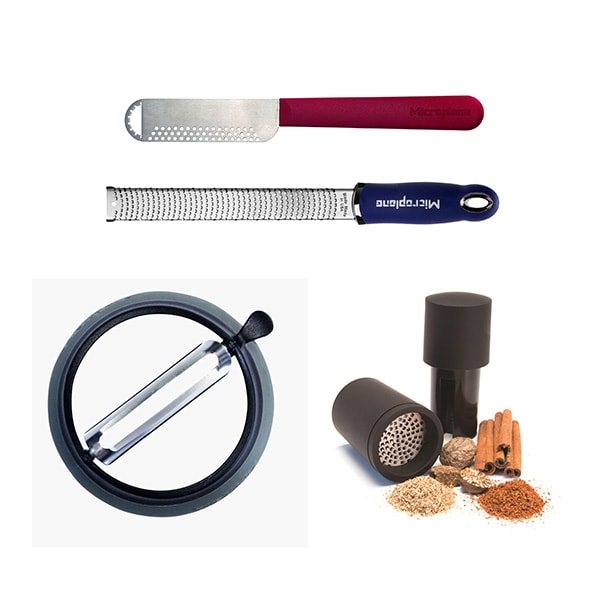 UPDATE: The winner is Annette Derrick.
I am partnering with my friends at Microplane® to giveaway Dark Blue Premium Classic Zester/Grater ( $12.99 ), Spice Mill ( $19.95 ), Grip'n Strip ( $7.95 ) and Butter Blade ( $9.95 ) Total MSRP: $50.84, US only.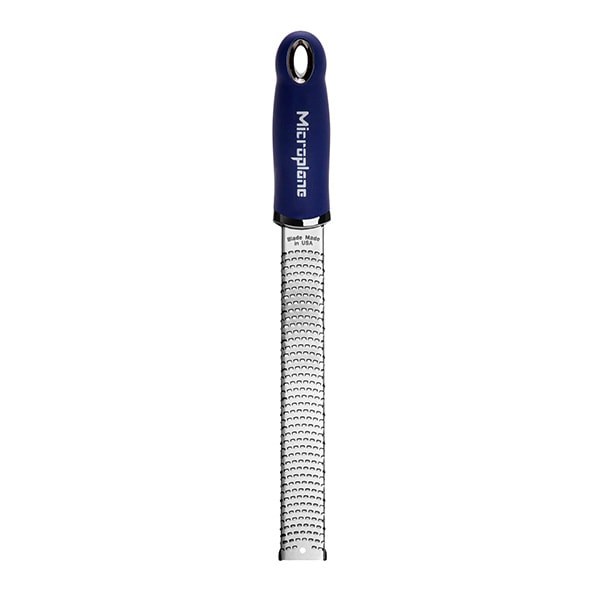 Dark Blue Premium Classic Zester/Grater
Offered in a rainbow of colors, this best selling rasp-style grater now comes in bold Dark Blue. Featuring Microplane's original, etched stainless steel blade, this must-have kitchen tool is unparalleled for grating citrus zest, hard cheeses, garlic, ginger, chocolate and more.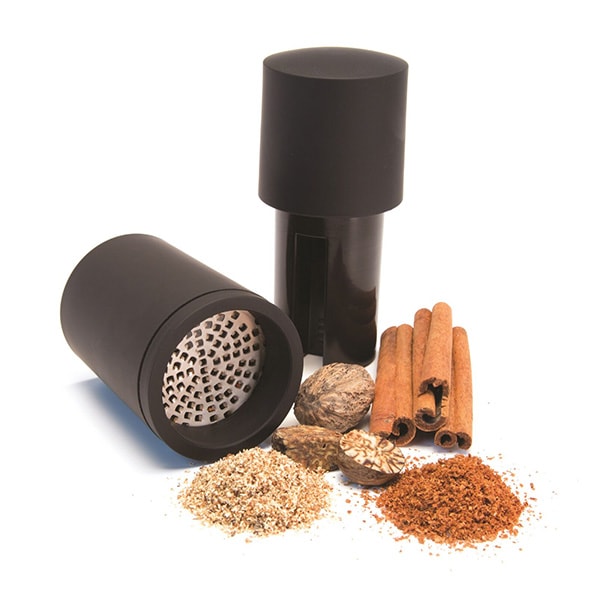 Spice Mill
Freshly grind nutmeg and cinnamon for eggnog, hot chocolate, lattes and more with a simple twist of the wrist. This Red Dot Award winning mill finely grinds and stores hard spices with ease and efficiency. To use, remove the top plunger, place spices in the base, replace the plunger, push down on the top, and twist clockwise. A small airtight compartment stores whole and ground spices.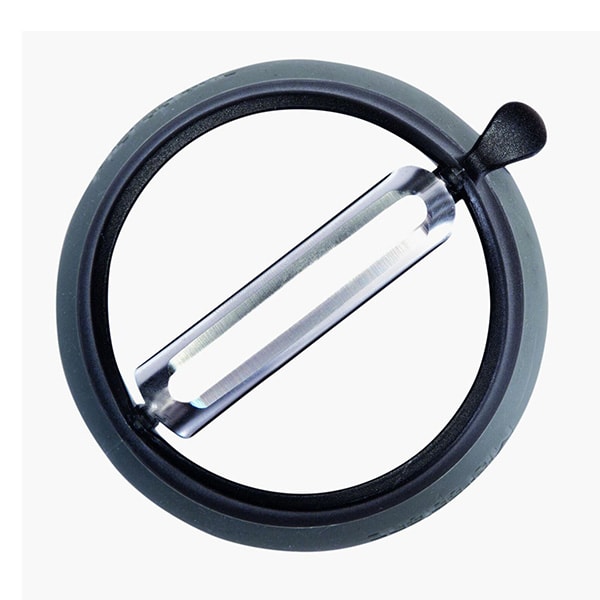 Grip'n Strip
This unique ring-shaped vegetable peeler makes it a breeze to peel root vegetables, such as carrots and potatoes, and various fruits that are hard or soft, such as apples and tomatoes. Indispensible for prepping salads, side dishes, apple pie, and more, the peeler comes in two blade styles, Straight and Serrated.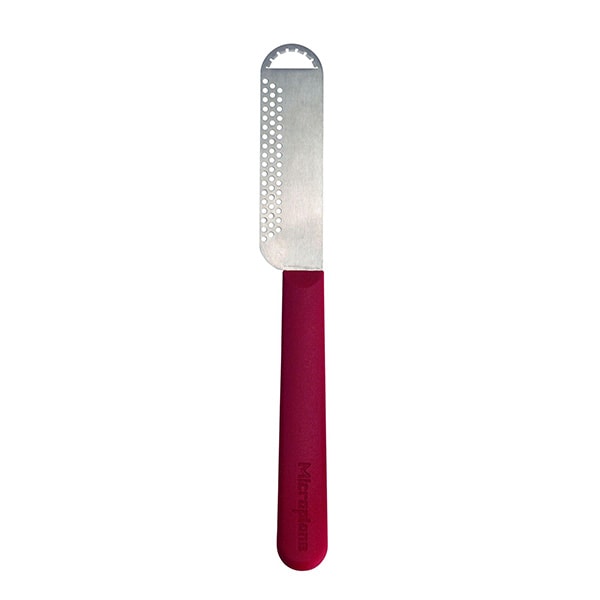 Butter Blade
Improving the design of a standard butter knife, the Butter Blade cleanly slices through butter's paper wrapping for accurate measurements, creates decorative curls for attractive presentation, and transforms cold butter into soft strands that warm quickly for easy spreading.
GIVE US SOME LOVE!
Like Rasa Malaysia on Facebook. (Click on the Like button below.)