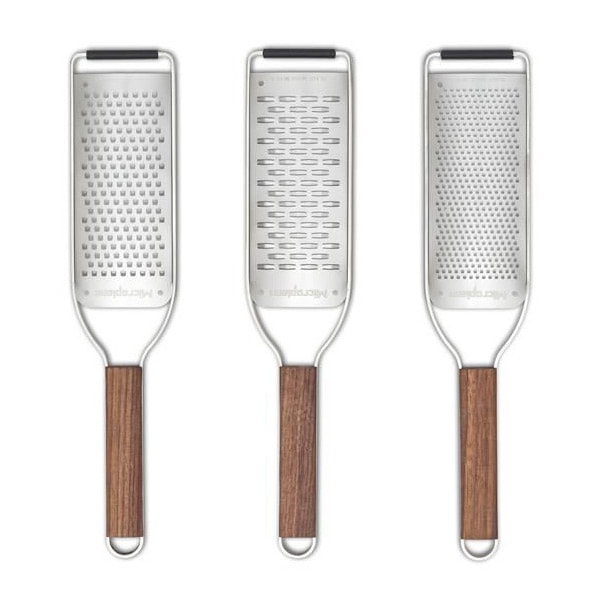 UPDATE: The winner is Alisa Messner Shaw.
I am partnering with my friends at Microplane® to giveaway a Master Series Fine Grater, Master Series Coarse Grater and Master Series Ribbon Grater, Total MSRP: $79.99, US only.
Microplane® Set of three Master Series Graters Giveaway
Microplane® launches Master Series, a new collection of elegantly designed hand-held graters crafted in walnut and stainless steel. Reflecting Microplane's iconic wood shop heritage and today's popular craftsman styling, Master Series offers the best in contemporary styling, durability, and flawless performance. The exceptionally beautiful, oiled walnut handles (wood sourced from the U.S.) are comfortable to hold and add a distinctively warm and chic design to kitchen decors. Delivering superior results every time and years of enjoyment, Master Series is the perfect choice for the craftsman in the kitchen. Available in four paddle-shaped styles with the following popular Microplabe blades – Fine, Ribbon, Coarse, and Extra Coarse – and a rasp-style zester with a fine blade.
Features:
Non-slip end for added stability
Reusable protective cover included
Material: 18/8 (300 series) stainless steel grating surface and US Certified walnut handle
Blade made in the USA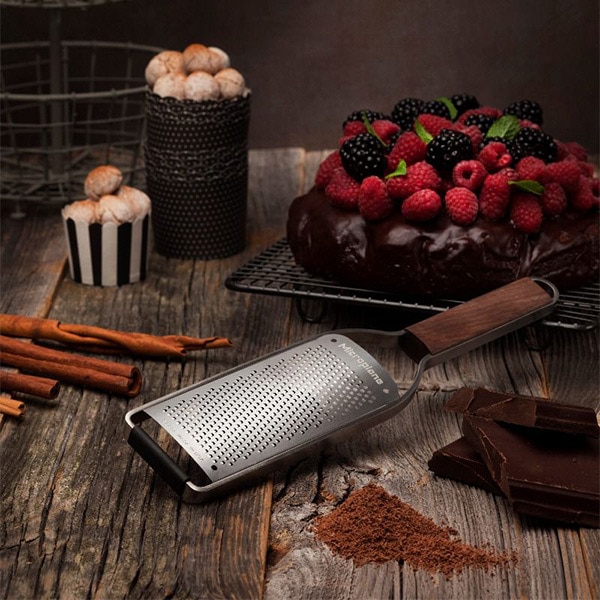 Master Series Fine Grater
Use a Fine Grater for:
Citrus Zest, Chilies, Cinnamon, Coconut Ginger, Garlic, Onions and Hard Cheeses. The result will be a fine powder or paste.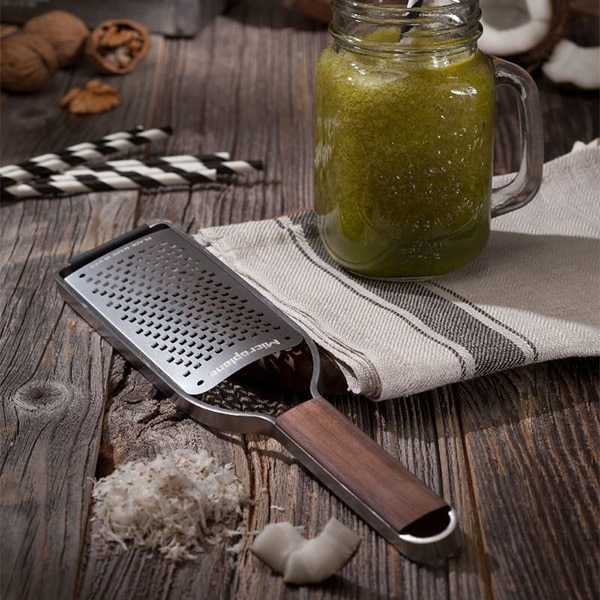 Master Series Coarse Grater
Use a Coarse Grater for:
Carrots, Chocolate, Coconut, and Hard Cheeses. The results will be small gratings.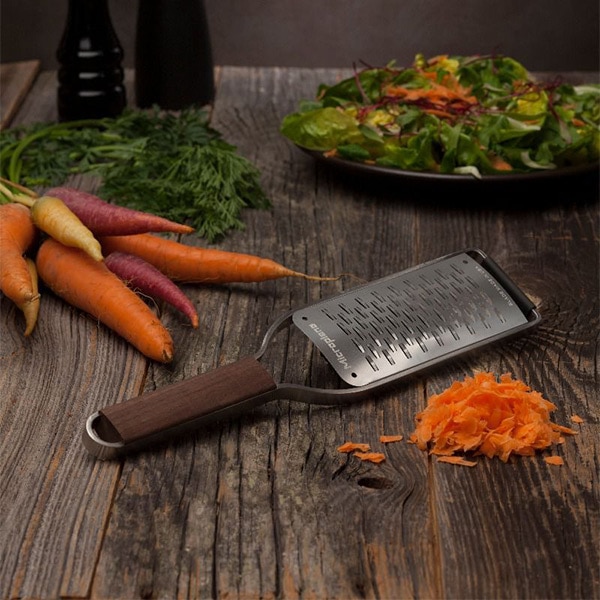 Master Series Ribbon Grater
Use a Ribbon Grater for:
Apples, Butter, Cabbage, Carrots, Chilies, Chocolate, Coconut, Hard and Soft Cheeses, Onions, and Zucchini. This tool shreds foods into ribbons, when you pull the food back and forth across the blades. The result is similar to a ribbon, and is preferred when baking, or cooking.
GIVE US SOME LOVE!
Like Rasa Malaysia on Facebook. (Click on the Like button below.)