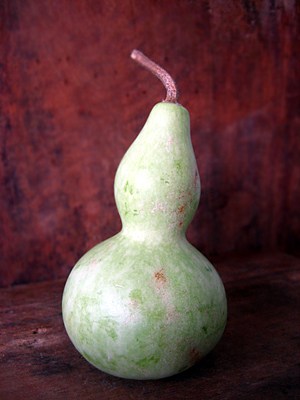 If you still recall, I have a thing for mini foods–vegetable, tartlets, or anything small and cutesy.
When I was home last month, I stumbled upon this curvy mini gourd in the market. Called Hu Lu, or 葫芦 in Mandarin, this fruit usually shows up in the market during Chinese New Year. As one of the essential items during the festive season, Hu Lu is usually wrapped around in a red-color paper ribbon that signifies luck and prosperity. Hu Lu is mostly used as a ceremonial offering to the god…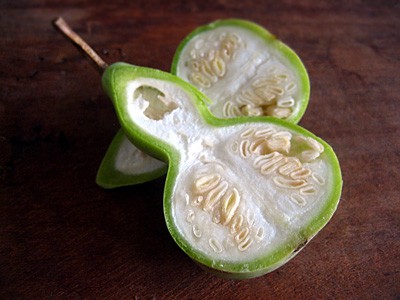 I sliced it up but did not eat it. In fact, I am not even sure if it's for consumption.
Have you tried it before? Is it edible?