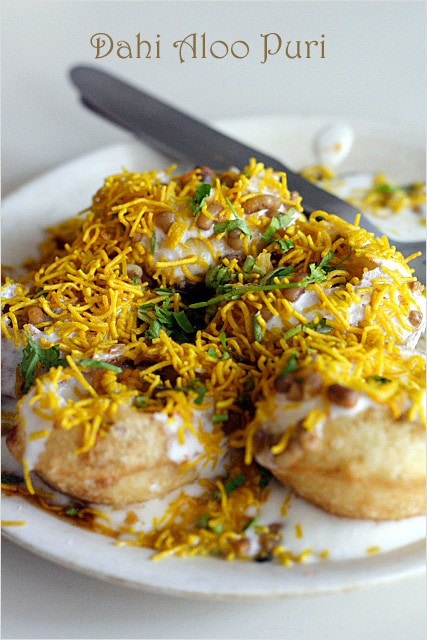 I fell in love with the street food of India.
Despite multiple warnings from many people that I shouldn't be eating outside of my hotels, I ventured onto the streets of Mumbai and Bangalore searching for street food and local taste and was rewarded handsomely.
This is Dahi Aloo Puri, a type of "chat" (sometimes spelled as "chaat"). I am no strangers to Indian food as Malaysia has abundant offerings of Indian food, but I have never tasted anything like this before…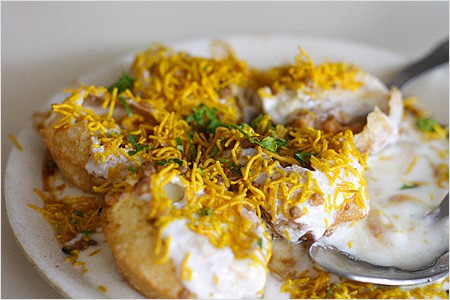 Crispy "puri" (the shells) are filled with mashed peas potatoes and then drenched in yoghurt, sweet tamarind chutney, and topped with loads of unknown cripsy yellow crunchies. (Will someone please tell me what are the toppings?). They were so delightful and tasted "new" to me…simply delicious.
If you have the recipe, please share with me. Please also educate me more about Dahi Aloo Puri. I am also interested to learn more about the difference between "Bombay chat" and "Dahi chat."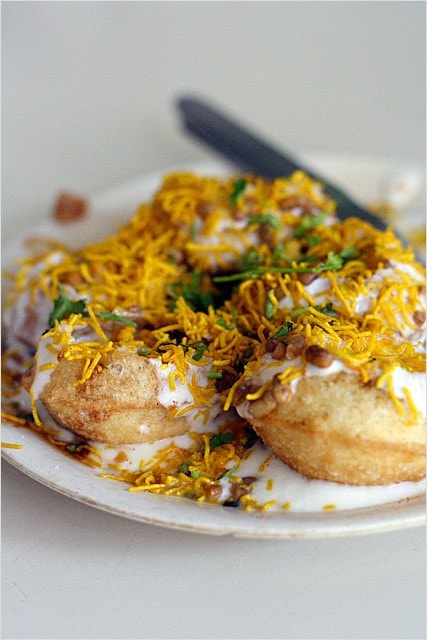 Thanks in advance!