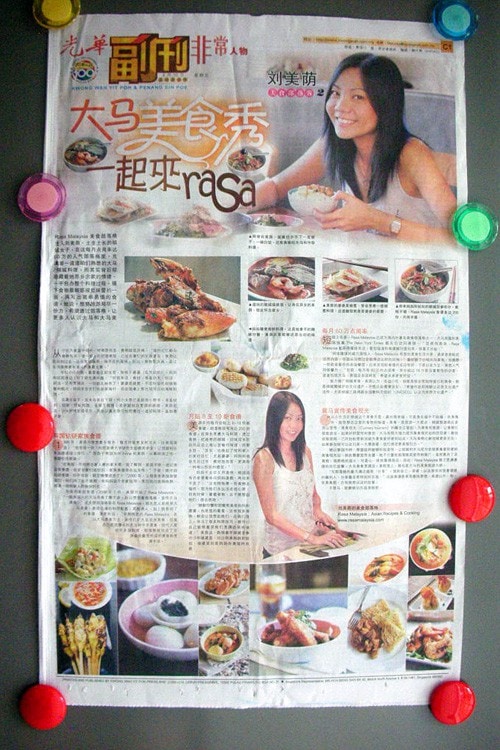 (Picture courtesy of my best friend Craft Passion)
Thanks to my friend EC, I was featured in a full-page interview on Kwong Wah (光华日报), the oldest and one of the largest Chinese newspapers in Malaysia. Founded in Penang, Kwong Wah is the newspaper that I read growing up so it's an honor to be profiled in the "非常人物" (loosely translate to "Outstanding People") column.
I was actually going to post a translated version but Google translate is simply absurd, hilarious, and makes no sense. It also does no justice to this beautifully and eloquently written Chinese article. Other than talking about Rasa Malaysia, I also touched on culinary tourism and urged Malaysian Tourism Board and state agencies to continue to invest in promoting Malaysia as a culinary tourism destination. Only through careful preservation and cultivation that the colorful and authentic cuisines and food traditions of Malaysia will thrive and live on…
If you read Chinese, please hop over here to read the complete online article. My fellow Penang food blogger CK Lam was also featured. Thank you!