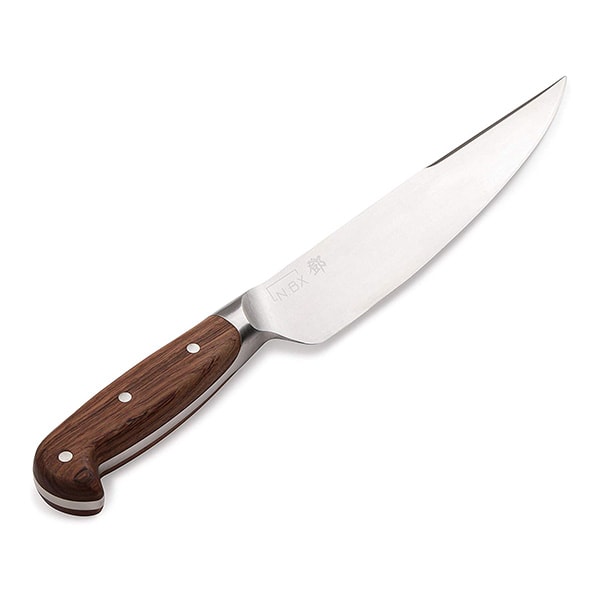 I am partnering with my friends at NoBox Tools to giveaway a NoBox 8-inch Stainless Steel All Purpose Chef Knife, MSRP: $110.00, US only.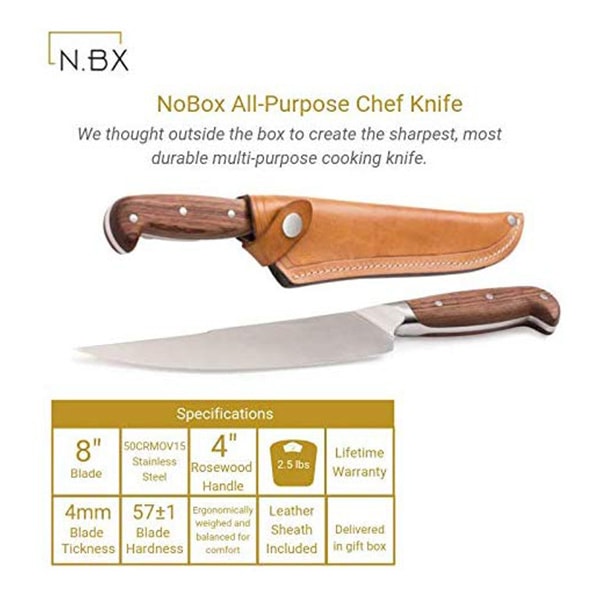 NoBox All Purpose Chef Knife
Imagine having multiple kitchen knives in one. It carves, slices, chops, fillets and cuts. Its ergonomic handle is weighed and balanced for comfort.
The all-purpose ability simplifies, the sharpness of the blade does the work for you, and the life-time quality and value is unmatched for its price.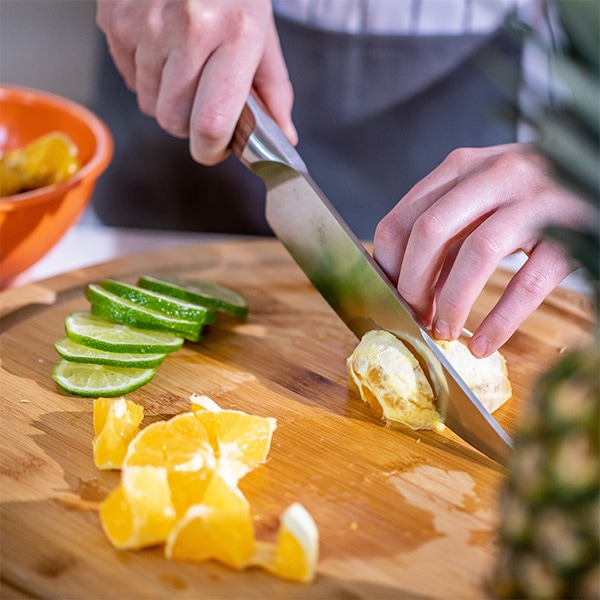 With this cooking knife, you get a knife that performs with the quality of a $300 knife, but is available to customers for only $110!
An affordable product with this quality took over two years to create because it hadn't existed.
Our metal engineer and craftsman developed a forging process that produces a German-grade level stainless steel, without sacrificing quality.
The premium 8" ultra sharp blade holds its edge longer and can cut on any surface, as well as being easy to maintain.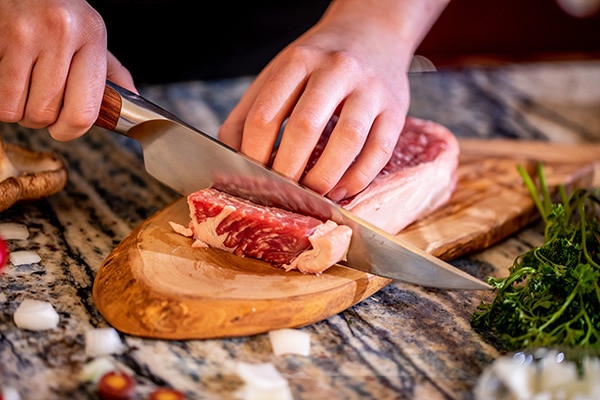 Professional chefs approve of it's quality, like Yummys BBQ Sushi owner [@yummysbbqsushi], "This thing seriously cuts like butter. Firm wooden handle seriously cuts through the sushi roll even better than our $300 Sushi knife."
Whether you are a home or professional chef, the NoBox Chef Knife is the new go-to cooking knife.
Its rugged enough to use wherever, however, and whatever you cook, so perfect for those hunters and your guide!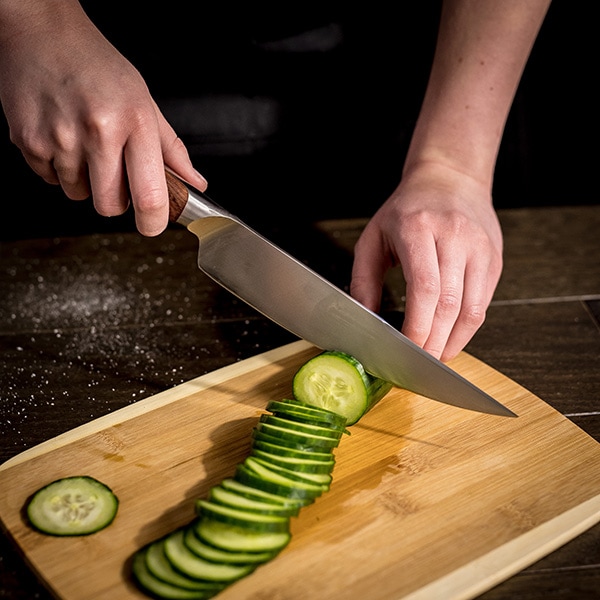 USER-FRIENDLY: Whether you are an a home or professional chef, NoBox 8-inch stainless steel chef knife is the perfect tool for every cooking task including indoor/outdoor cooking, camping, and more. Each chef knife comes with a clippable leather sheath for easy storage and protection.
8″ STAINLESS BLADE: With premium 8″ ultra sharp stainless steel blade and 4″ non-slip, hand finished rosewood handle. No Box's stainless steel goes through special process of high heat and deep freeze kyro treatments that gives it a highly durable edge. This process makes the stainless steel easy to sharpen and holds its edge longer.
ERGONOMIC DESIGN: Designed by experts, this stainless steel chef knife is weighed and balanced for comfort. The ergonomically designed non-slip handle makes any cooking task, big or small, easy and comfortable to tackle.
STRONG & DURABLE: The NoBox 8-inch chef knife is made from high-quality stainless steel that can be used difficult tasks and still maintain its sharp edge.
LIFETIME WARRANTY: Developed with premium materials, NoBox 8 inch stainless steel chef knife is backed with a lifetime warranty, guaranteeing quality.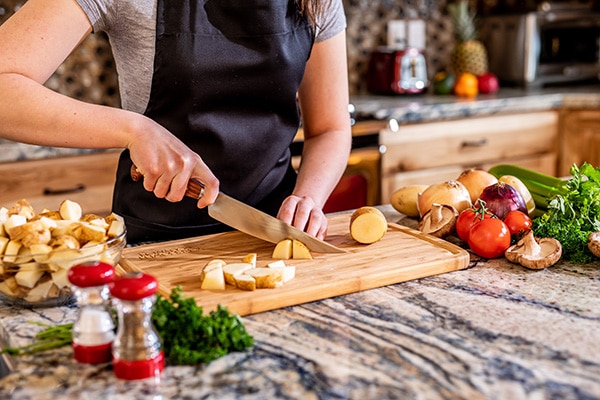 Eligibility: United States only. No purchase necessary and subject to this official giveaway rules.
Closing Date: February 23, 11:59 pm PST. Winner will be randomly selected and contacted via email on February 24, 2020.
To enter, please follow the steps below.
Step 1
Follow Rasa Malaysia (@rasamalaysia) on Instagram. (Click on the Instagram button below and click "Follow." If you don't have Instagram, skip this step.)


Step 2
Follow All Rasa Malaysia Boards on Pinterest. (Click on the Pinterest button below and click "Follow All." If you don't have Pinterest, skip this step.)


Step 3
Fill in the form below. You can enter to win every day.
BE SURE TO ENTER EVERYDAY! ONE ENTRY PER DAY STRICTLY ENFORCED. By entering into this contest, you are automatically subscribed to Rasa Malaysia newsletter for new giveaways, recipes, and more. If you don't want to receive the newsletter, you may unsubscribe it.
GIVE US SOME LOVE!
Like Rasa Malaysia on Facebook. (Click on the Like button below.)
You will be redirected to the "Thank You" page if your entry is successfully submitted. Enter to win by using the form below!
Latest Giveaways: Enter to Win