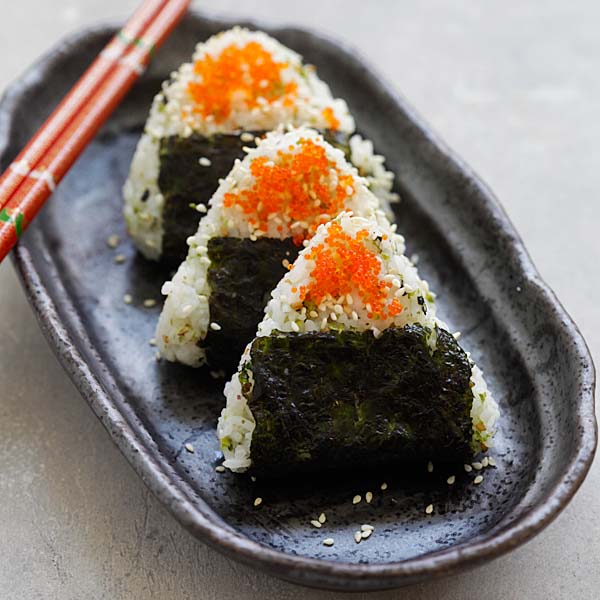 Onigiri (Japanese Rice Balls)
Onigiri – Easy and delicious Japanese rice balls shaped in triangles and wrapped with seaweeds. Topped with fish roes. So good
Prep time:
Cook time:
Total Time: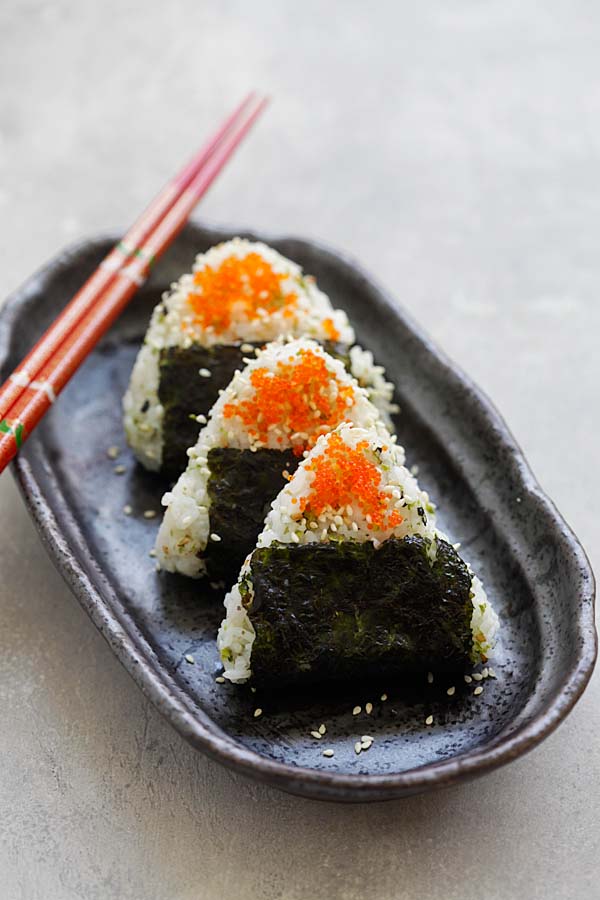 Onigiri Japanese Rice Balls
Onigiri – Easy and delicious Japanese rice balls shaped in triangles and wrapped with seaweeds. Topped with fish roes. So good!
If you are not familiar with onigiri, they are basically balls of rice shaped in triangles, wrapped with "nori" or seaweed, with or without filling. Traditionally, it could be filled with grilled salmon, salted cod roe, tuna mayonnaise, Japanese pickled plum, etc. This is a quick snack or lunch idea. They are also tasty. If you are looking for new back-to-school lunch box idea, try my onigiri Japanese rice balls recipe!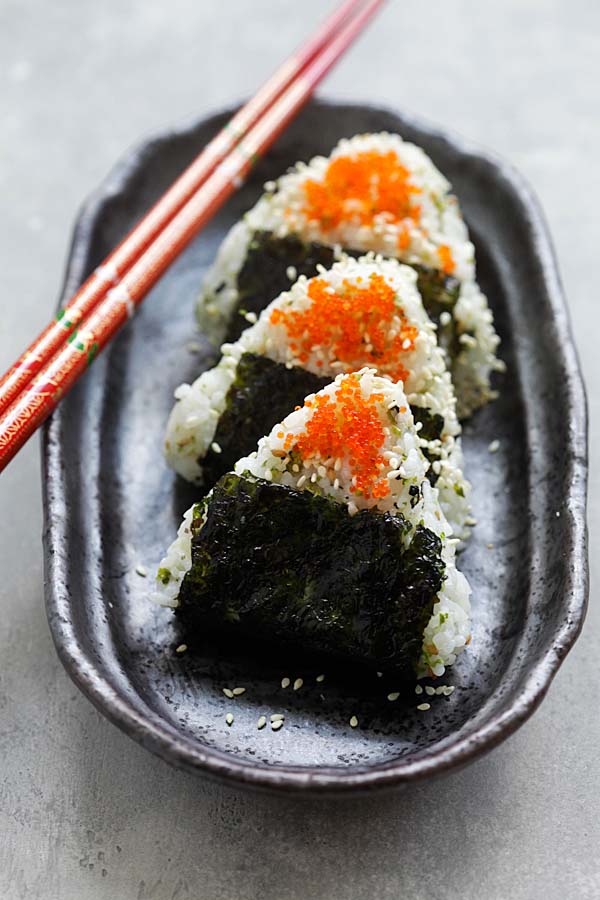 Onigiri Japanese Rice Balls Recipe
Makes 6 | Prep Time: 10 Minutes | Cook Time: 15 Minutes
Ingredients:
1 cup Japanese sushi rice
1 tablespoon rice vinegar, optional
2 tablespoons Furikake (bottled Japanese seasoning)
Pinch of salt
Pinch of white sesame
Toasted seaweed
1 tablespoon Tobiko or fish roe
Method:
Cook the rice using a rice cooker. Let cool.
Add the rice vinegar (if using), Furikake, salt and white sesame to the rice. Stir to mix well.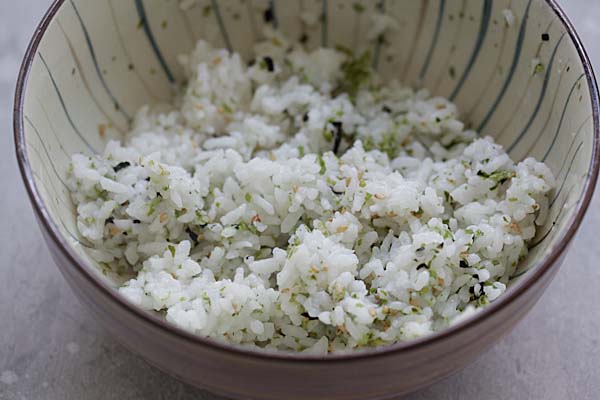 Using a triangle Onigiri mold or your hand, shape the rice into six (6) triangle rice balls. Wrap the bottom part of the rice balls with the seaweed. Top with the Tobiko. Serve immediately.
[rm-amazon-widget]
Most-Pinned Recipes
Ginger Garlic Baked Chicken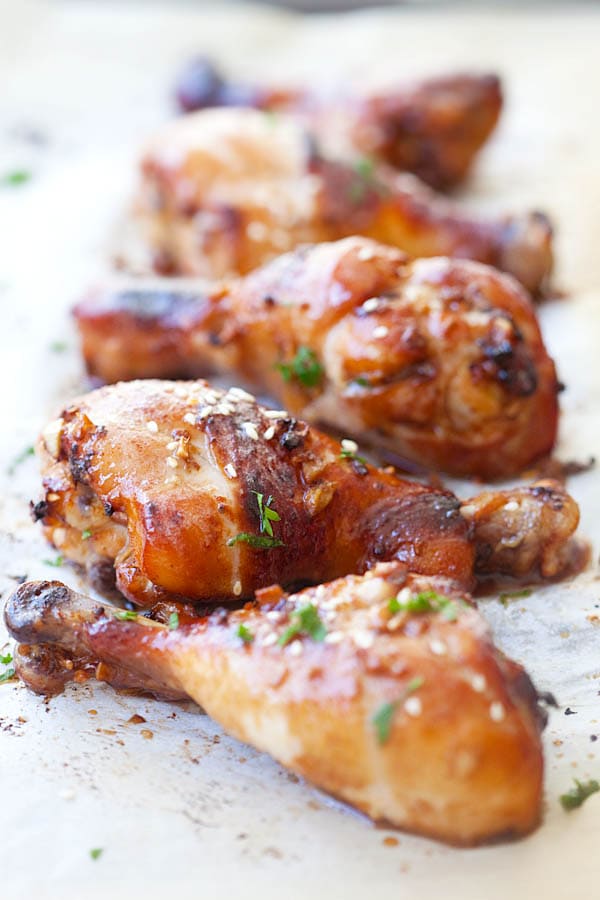 Crab Rangoon (Cream Cheese Wontons)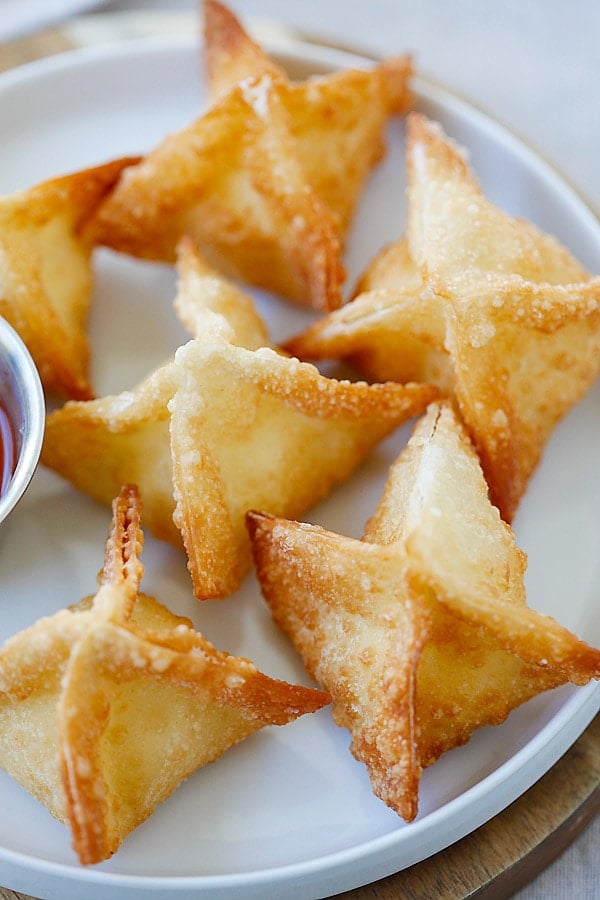 Chicken Wontons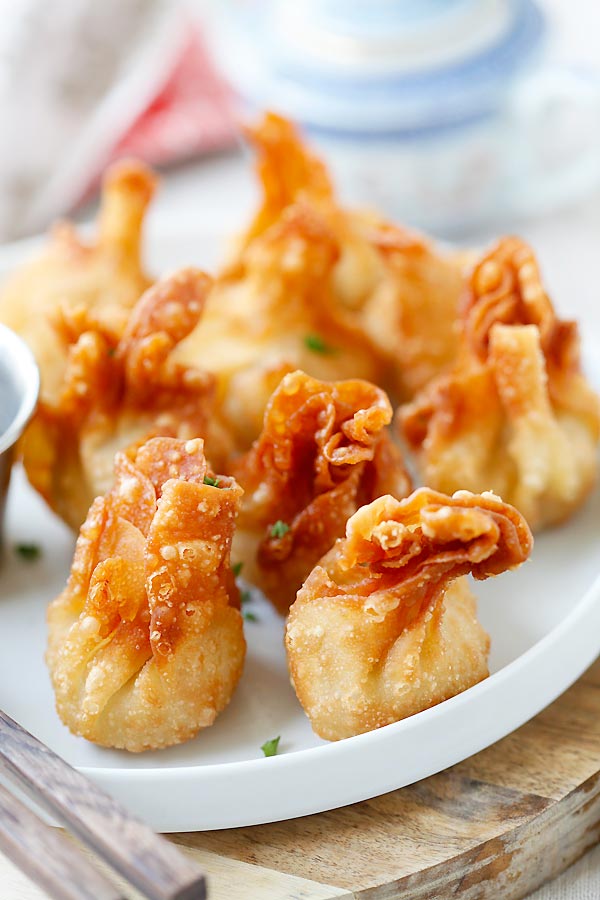 Onion Scallion Beef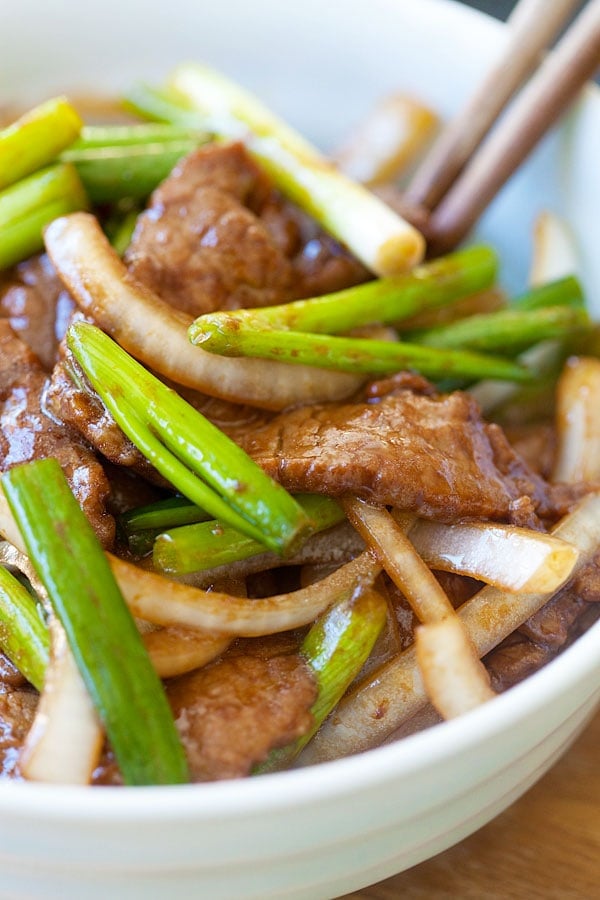 Thai Chicken Sate with Peanut Sauce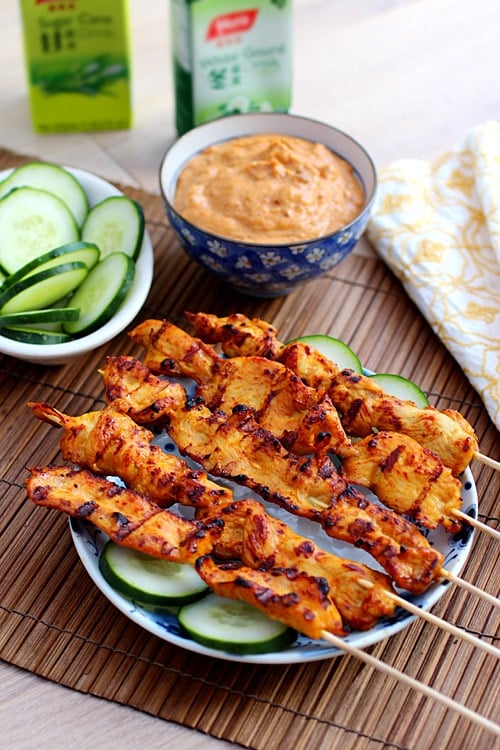 Thai Peanut Sauce