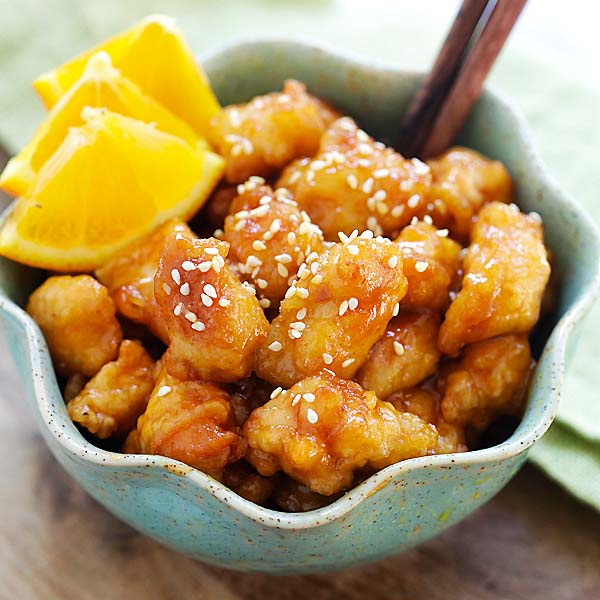 Orange Chicken
Orange chicken – easy homemade orange chicken recipe that takes 30 mins to make. It's healthier and much better than Panda Express and Chinese takeout.
Prep time:
Cook time:
Total Time: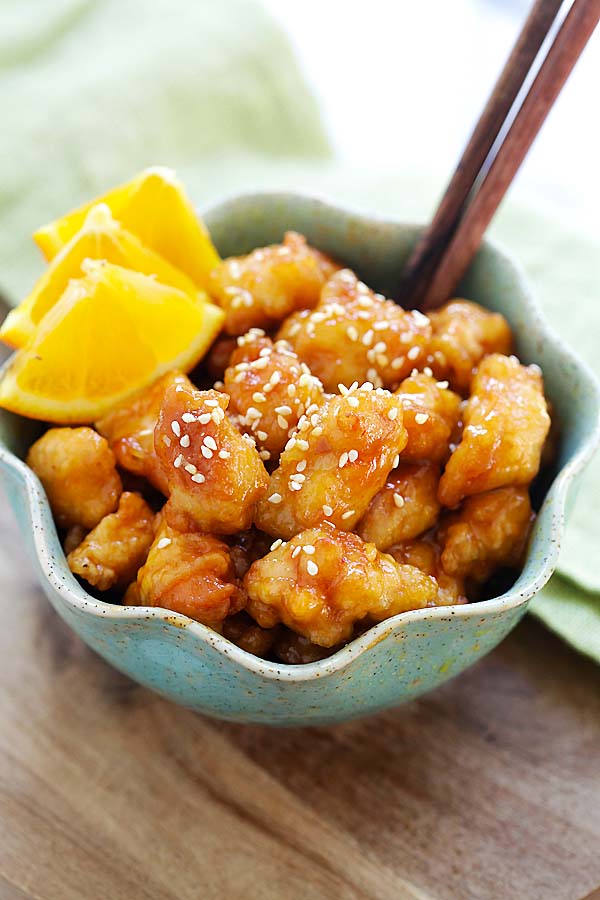 Chinese Orange Chicken
Orange chicken is the poster child of American-Chinese cuisine. Walk into any Panda Express or Chinese takeout restaurants, you're sure to find it on the menu. Orange chicken is sometimes called Orange Peel Chicken, but they are the same thing. However, General Tso's Chicken is not the same as Orange Chicken.
Orange Chicken Sauce
The key to the best orange chicken lies in the sauce. The ingredients are easy to find. It calls for orange juice, orange zest, soy sauce, sugar, apple cider vinegar and chili sauce. It's sweet, sour and salty with a little bit of heat. You can make a big batch of the sauce and keep in the refrigerator.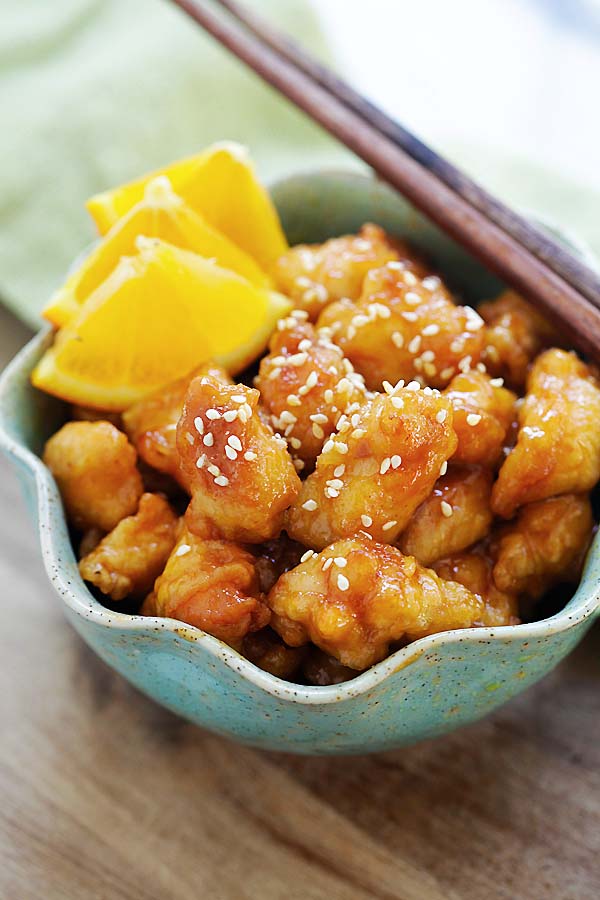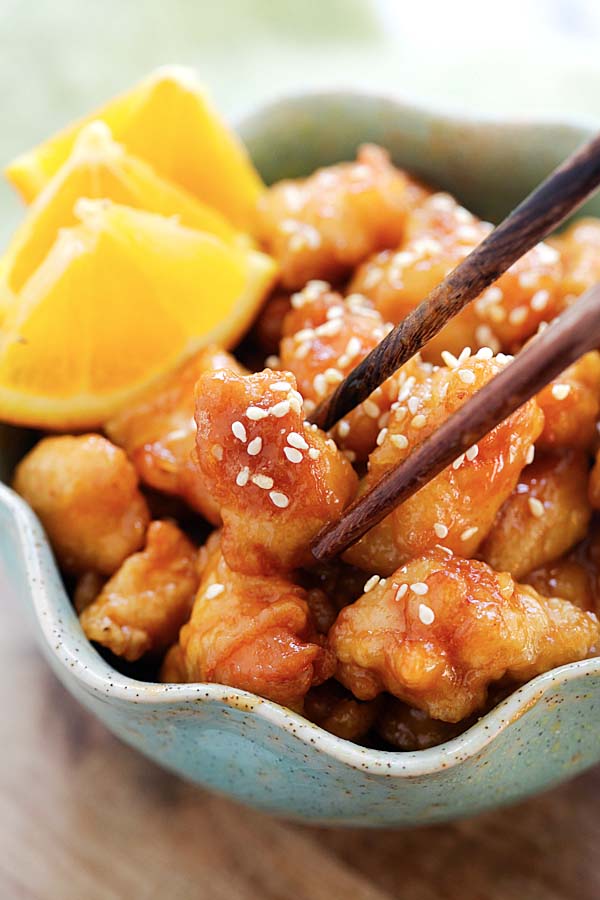 Orange Chicken Recipe
Serves 2 | Prep Time: 20 Minutes | Cook Time: 10 Minutes
Ingredients:
10 oz boneless chicken breast, cut into bite-sized cubes
Oil for deep-frying
1 tablespoon cooking oil
2 cloves garlic, minced
Orange slices, for garnishing
White sesame, for garnishing
Orange Sauce:
1/4 cup orange juice
1/2 teaspoon orange zest
1 tablespoon Rooster brand Huy Fong Garlic Chili Sauce, optional
3 tablespoons chicken broth
1 tablespoon soy sauce
2 tablespoons sugar
1 tablespoon Apple cider vinegar, red wine or Chinese white vinegar
1 teaspoon corn starch
Pinch of salt
Frying Batter:
1 egg white
1/2 cup all-purpose flour, sifted
1/4 cup cornstarch
1/2 teaspoon baking powder
1/3 cup water, ice cold
1 tablespoon cooking oil
Pinch of salt
Method:
In a bowl, mix all the ingredients for the Orange Sauce together. Whisk to combine well. In another bowl, whisk all the Frying Batter ingredients until the batter is smooth. Drop in the chicken cubes, coat well and set aside.
Heat up a wok or non-stick skillet with oil. Gently drop in the battered chicken cubes, one by one, making sure it is spread out to prevent sticking and over crowding the wok or skillet. Deep-fry until the chicken pieces turn golden brown and become crispy. Remove using a strainer and drain on paper towels.
Transfer the deep-frying oil to a container and keep 1 tablespoon in the wok or skillet. Add the garlic and stir fry until aromatic or light brown in color. Gently pour in the Orange Sauce mixture, stir, and bring it to a light simmer. Toss in the deep-fried chicken, stir to combine well. Dish out, garnish with orange slices, top with white sesame and serve immediately with steamed rice.
Trending Now
Soy-Glazed Chicken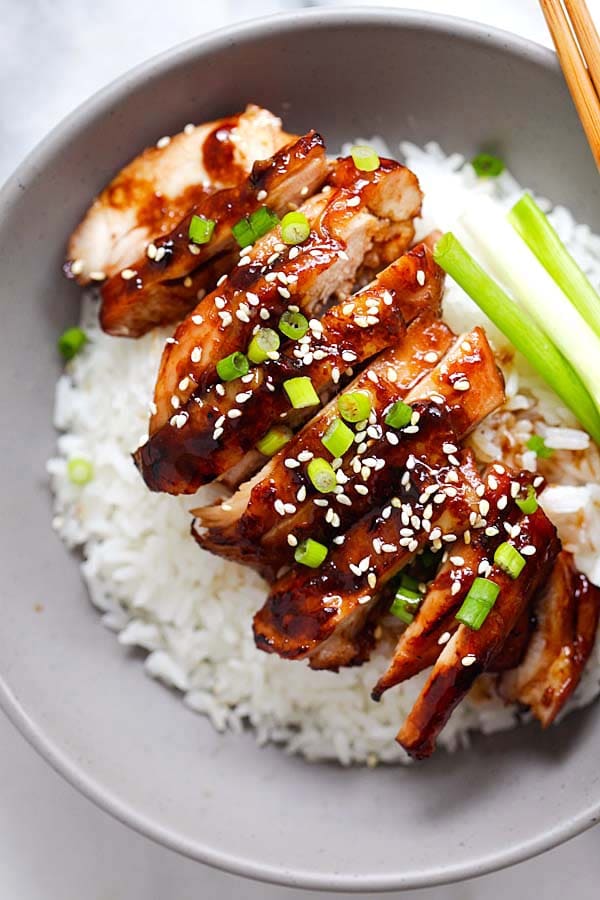 Honey Sriracha Scallops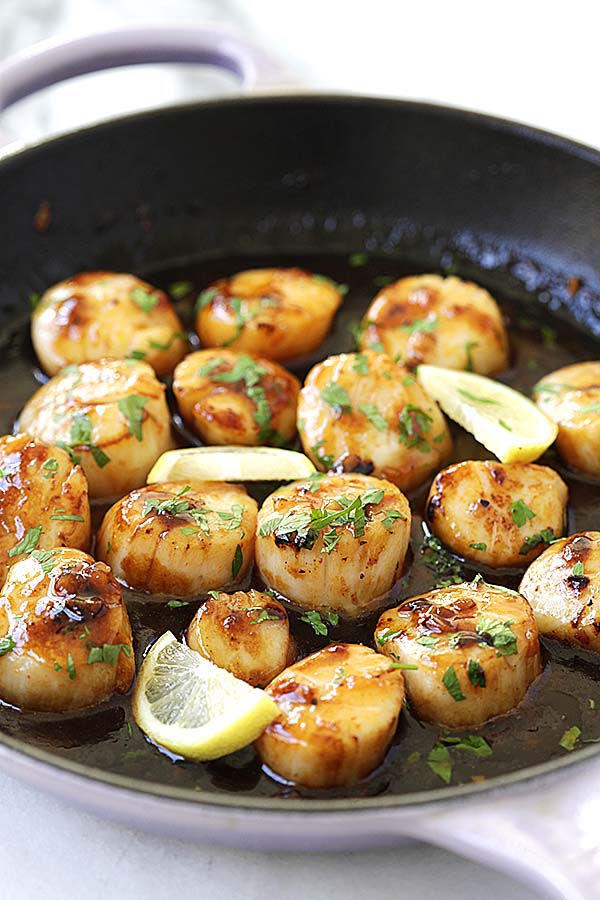 Teriyaki Chicken Meatballs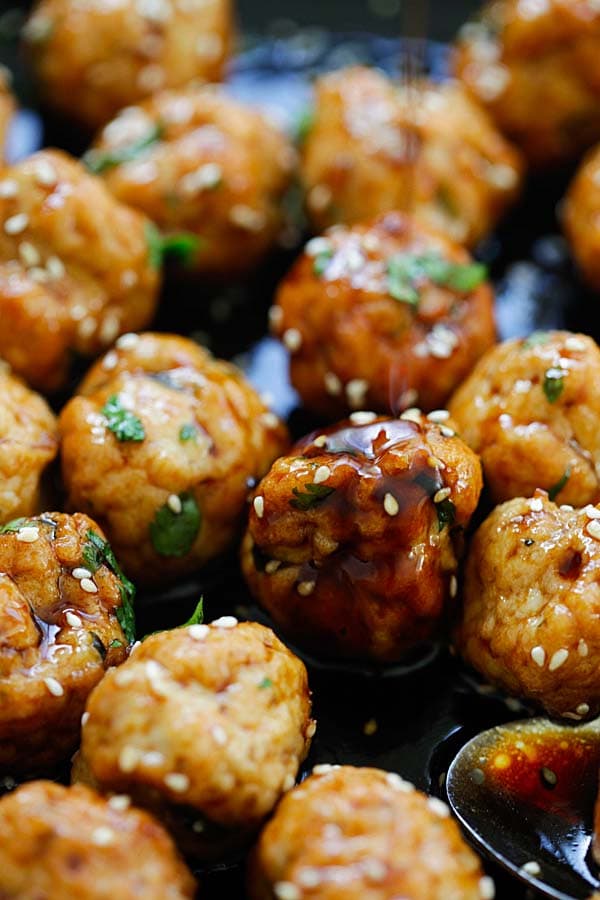 Hot and Sour Soup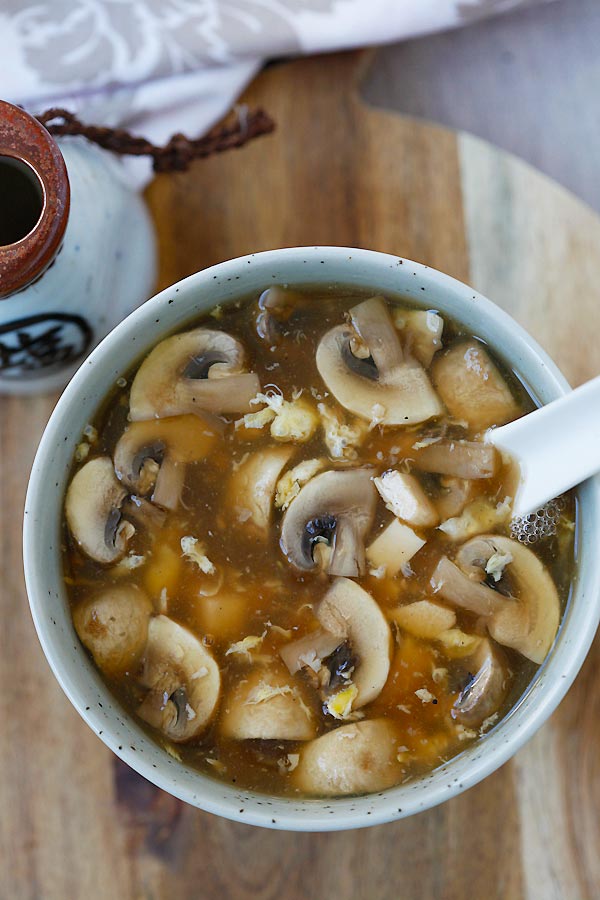 Thai Sweet Chili Chicken