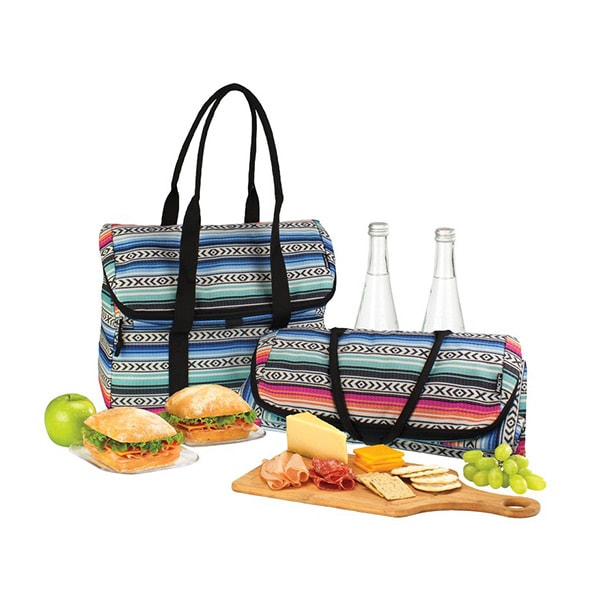 The winner is Charles Isbell.
I am partnering with my friends at PACKIT® to giveaway a PACKIT® Freezable Picnic Tote, MSRP: $34.99, US only.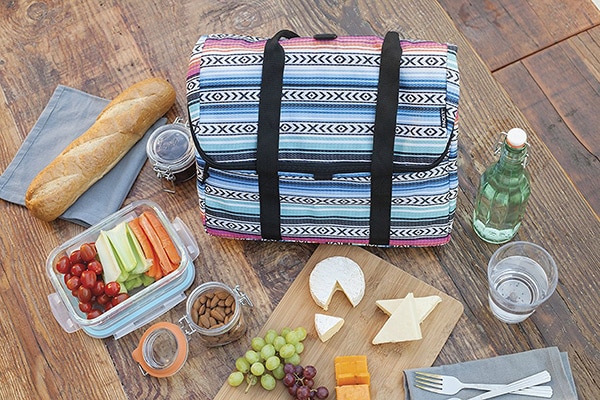 Picnic totes don't get any more fashionable—or functional—than this stylish shoulder bag. Its top flap opens to reveal a spacious zippered cooling compartment that chills food and drinks for hours. There's room inside to carry meals for four people or four large bottles. Its smart upright design ensures that drinks won't spill on the go. And that's not all: Unzip the top flap and you'll find a dry compartment that stores picnic accessories or non-perishable snacks. It also includes a built-in utensil organizer that secures a set of utensils, plus an interior zippered pocket for napkins, bottle openers and other small items. The Freezable Picnic Tote's comfortable carry straps make it easy to carry a heavy load. Not just for picnics, this large travel bag is ideal for beach days, camping, road trips and so much more.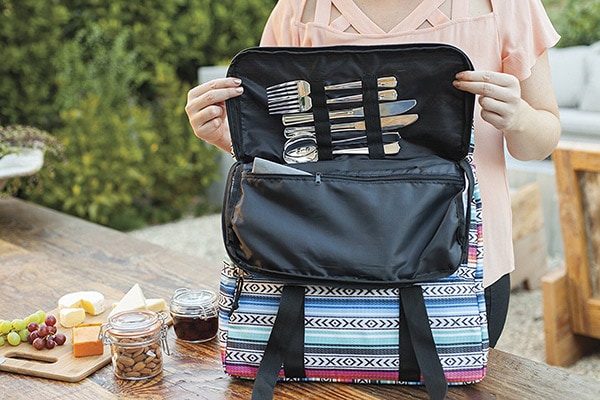 HOW IT WORKS
Fold It
The Freezable Picnic Tote flattens to the thickness of a large magazine for compact storage.
Freeze It
The entire bag goes in your freezer overnight (12 hours) to activate its built-in freezable gel. By morning, the walls of the bag will be completely frozen and ready to chill just like a fridge.
Expand, Pack & Go
Fill your Freezable Picnic Tote with food and drinks just before you leave home. Now they'll stay cool and fresh all day!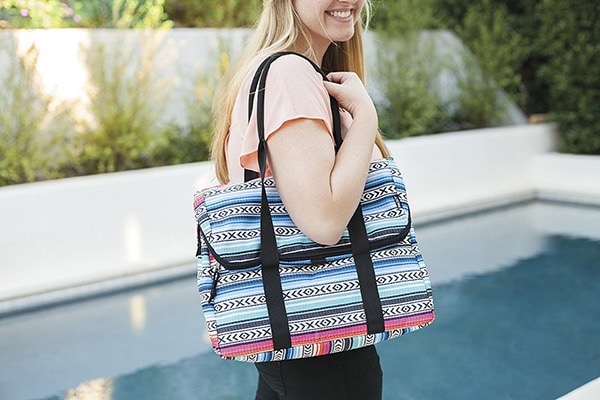 Product Features:
Built-in freezable gel keeps items cool for hours
Fits food and drinks for four people, a six-pack and snacks or four 750ml-1L bottles
Folds flat and freezes overnight (12 hours)
Webbed straps for easy carrying on the arm or shoulder
Top flap unzips to reveal dry storage compartment for napkins and utensils
Large zip opening allows for faster packing of the cold compartment and lets you see exactly where items are stored
Roomy design allows you to store drinks upright and avoid spills
Elastic strap inside cool compartment secures one wine bottle upright
Made from food-safe, nontoxic poly canvas and waterproof EVA
PVC-, BPA-, phthalate- and lead-free
Interior wipes clean; spot clean exterior
Dimensions:
Open: 12"H x 15"W x 5.75"D
Folded: 7"H x 14.75" W x 2.5"D
GIVE US SOME LOVE!
Like Rasa Malaysia on Facebook. (Click on the Like button below.)