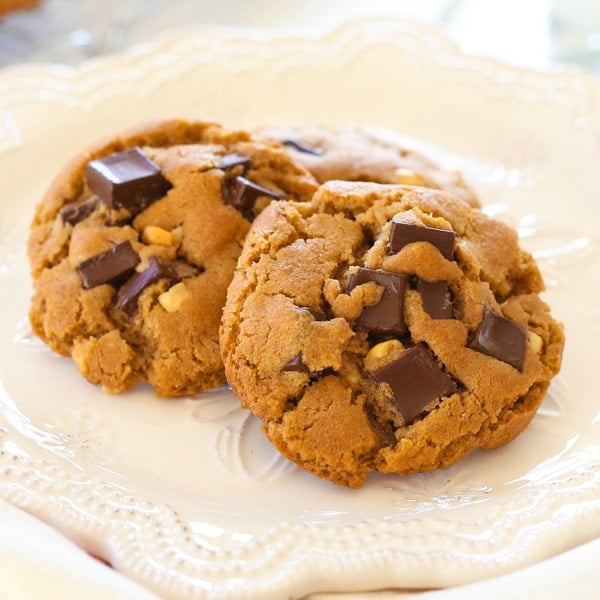 Peanut Butter Dark Chocolate Cookies
Peanut Butter Dark Chocolate Cookies – buttery cookies loaded with chocolate and peanut butter. So delicious you can't stop eating | rasamalaysia.com
Prep time:
Cook time:
Total Time: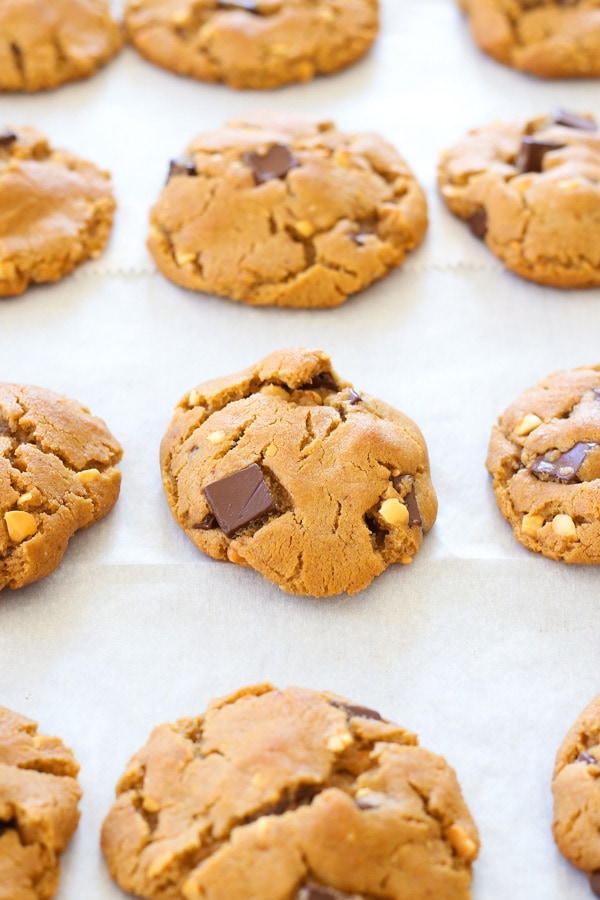 Peanut Butter Dark Chocolate Cookies
Peanut Butter Dark Chocolate Cookies – buttery cookies loaded with chocolate and peanut butter. So delicious you can't stop eating.
This may be one of the easiest recipes I share this holiday season. A family favorite, my Peanut Butter Dark Chocolate Cookies are packed full of rich dark chocolate chunks that go so well with the saltiness of peanuts.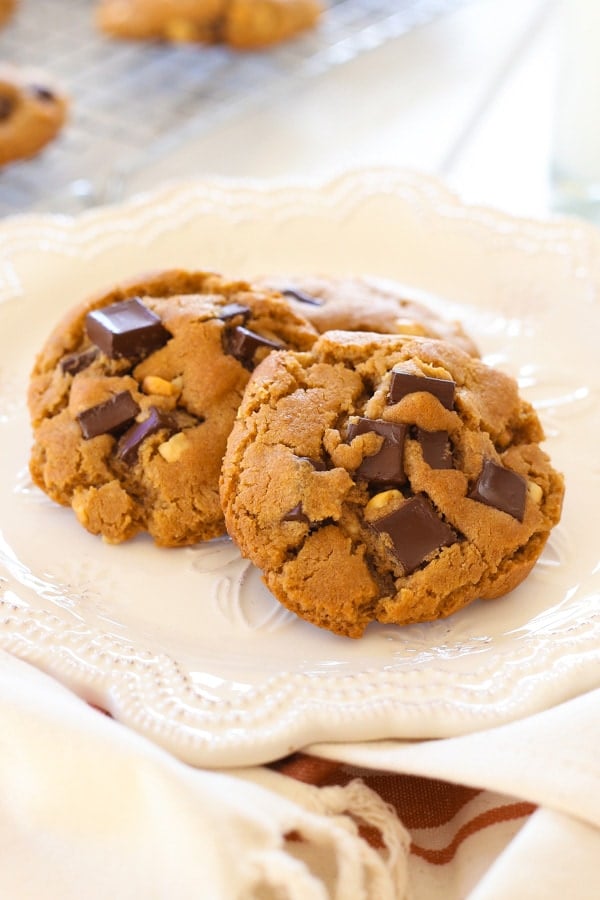 Peanut Butter Dark Chocolate Cookies
Serves 20 | Prep Time: 15 Min | Cook Time: 12 Min

Ingredients:
1 cup (250 g) chunky peanut butter
1/2 cup (90 g) packed dark brown sugar
1/2 cup (100 g) granulated sugar
1 egg
1 teaspoon (5 mL) baking soda
1 cup dark chocolate chips or chunks
Method:
Preheat the oven to 350 degrees F. Line a large baking sheet with parchment paper; set aside.
In a stand mixer, mix the peanut butter, sugars, egg and baking soda on medium speed until combined. Fold in the chocolate with a spatula.
Create 1-inch balls and place on the baking sheet at least 2 inches apart.
Bake for 12 minutes or until lightly golden. Remove from the oven and allow to rest on the baking sheet for approximately 5 minutes, before transferring to a rack to cool completely.
Cook's Note:
Because the dough has so much chocolate, try pressing the dough together to form the balls rather than rolling. It works better.
NEW! Menu Pairing Ideas: