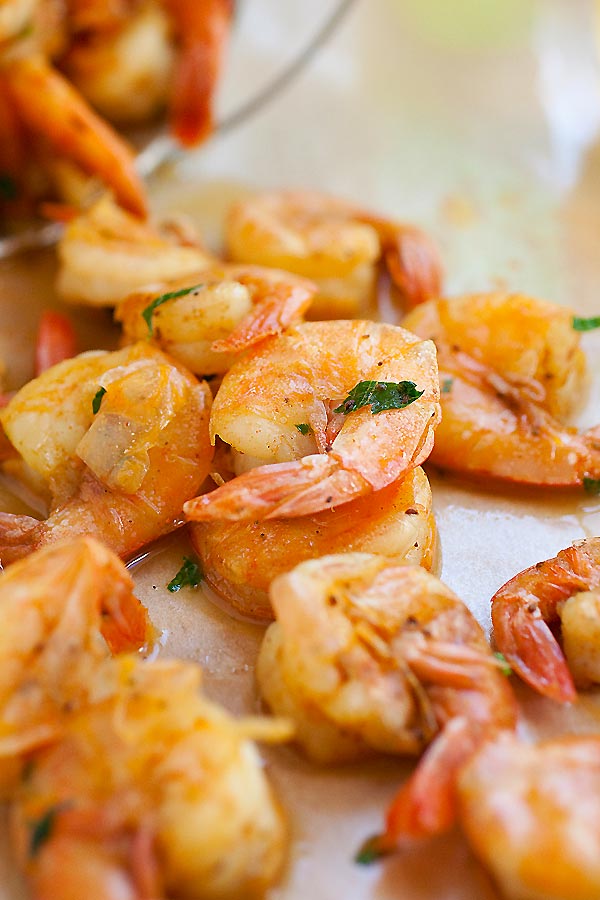 Peel and Eat Shrimp
Peel and Eat Shrimp – the easiest shrimp recipe made with butter, beer and spices. Takes 10 mins to make and a staple for summertime!

Every summer, I make sure that I go to the beach as much as I can and dine in at the many seafood restaurants or seafood shacks along the beach. Some of my favorite places to eat are the fun and casual seafood restaurants at Newport Beach, Huntington Beach and Redondo Beach. Even though the restaurants here are not quite a "shack" like the ones in New England,  they serve pretty decent seafood and shellfish that basically scream summer. My favorite dishes are steamer clams, crab cakes, and peel and eat shrimp. Nothing delights me better than having a meal of fresh seafood, sipping down cold drinks, and have fun conversations with my company while soaking up the sun and warmth.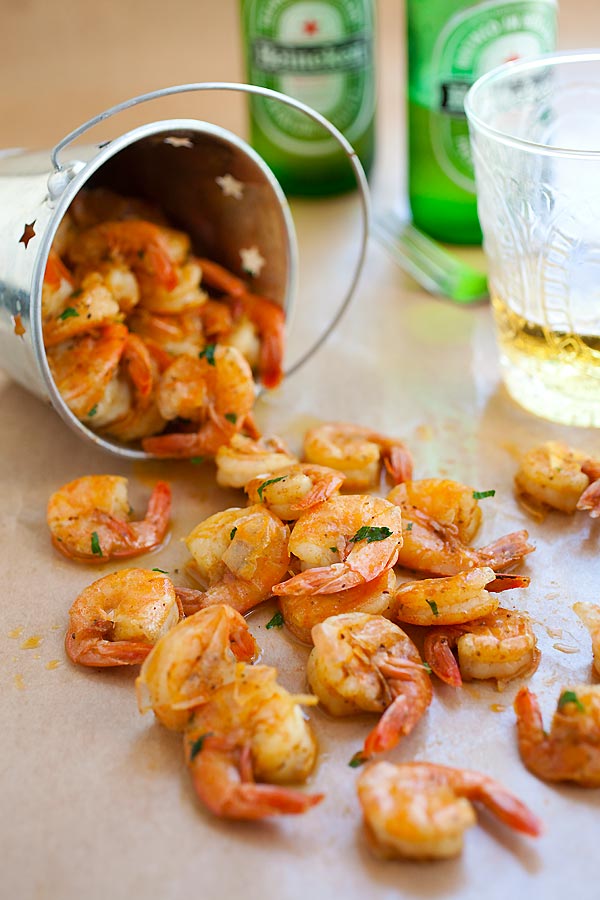 Peel and Eat Shrimp
Serves 2 | Prep Time: 5 Mins | Cook Time: 5 Mins
Adapted from: Once Upon A Chef
Ingredients:
1 lb shrimp, shell-on and deveined
1 tablespoon Old Bay Seasoning
2 tablespoons unsalted butter
Scant 1/4 cup beer
1 tablespoon chopped Italian parsley leaves
Method:
Defrost the shrimp and rinse thoroughly with cold water. Drain the water, pat dry with paper towels, and set aside.
Heat up a skillet with the butter. As soon as the butter melts, transfer the shrimp into the skillet and toss around. Add the Old Bay Seasoning and stir to combine well with the shrimp. Add in the beer and cover the skillet with its lid. Let cook for about 5 minutes or until the shrimp is cooked. Add the parsley leaves, dish out and serve immediately.

Cook's Notes:
You can find these frozen, split and deveined shrimp at supermarket so you don't have to devein the shrimp yourself.
For the best result, choose a lighter tasting beer which is less bitter.
Don't discard and waste the beer broth. Sop it up with bread.
Subscribe to FREE Newsletter:
Don't miss a recipe! Click here to subscribe to Rasa Malaysia newsletter.
Most-Pinned Recipes
Garlic Herb Cheese Bombs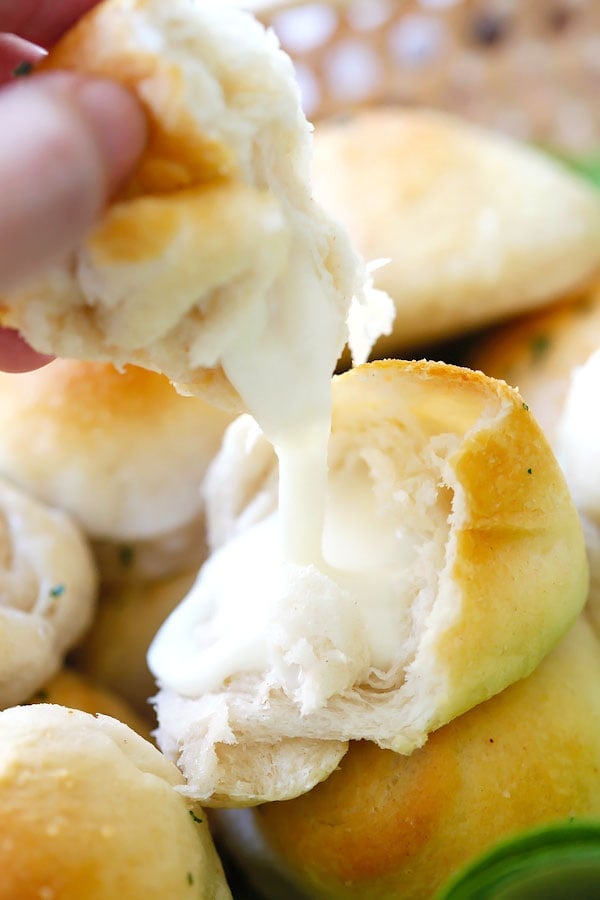 Chili Lime Chicken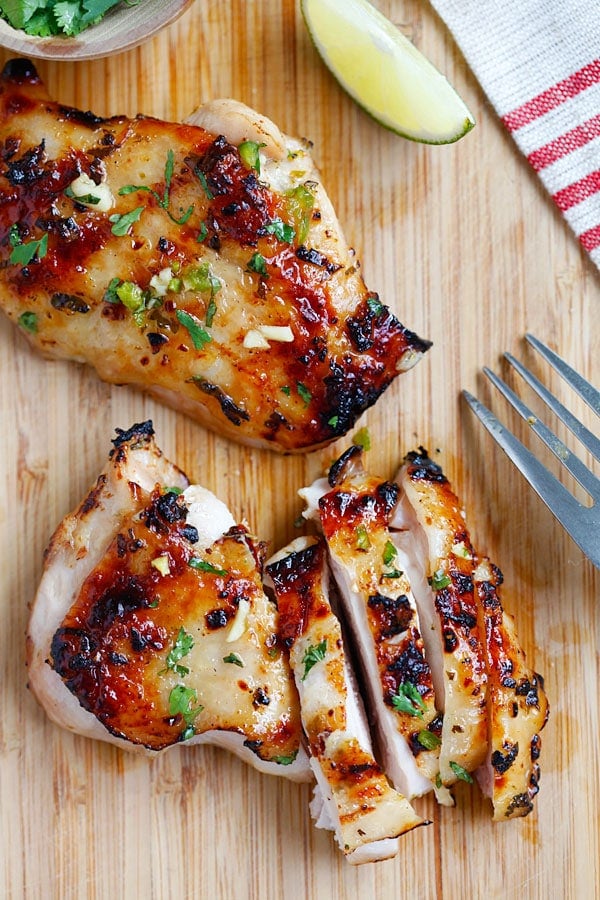 Cilantro Lime Chicken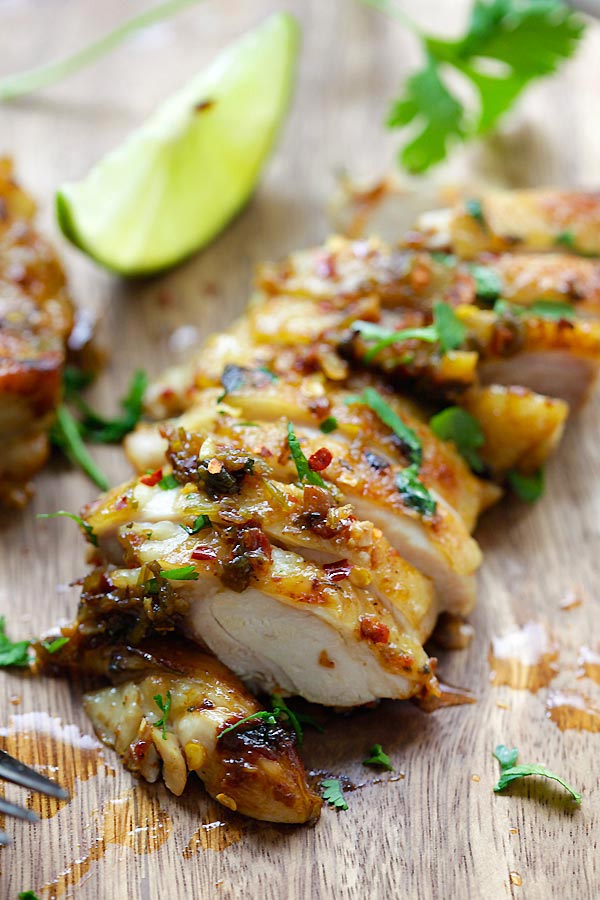 Italian Roasted Potatoes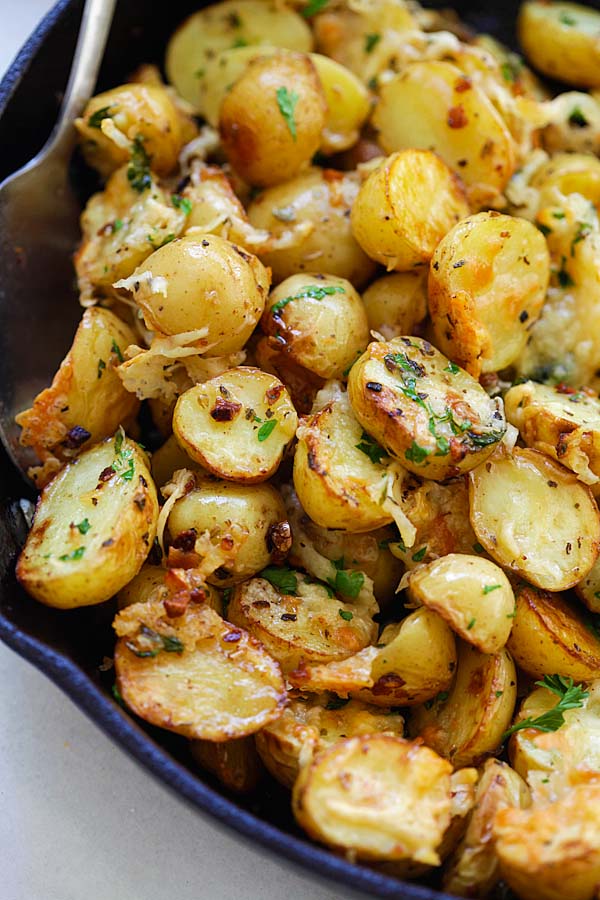 Honey Garlic Salmon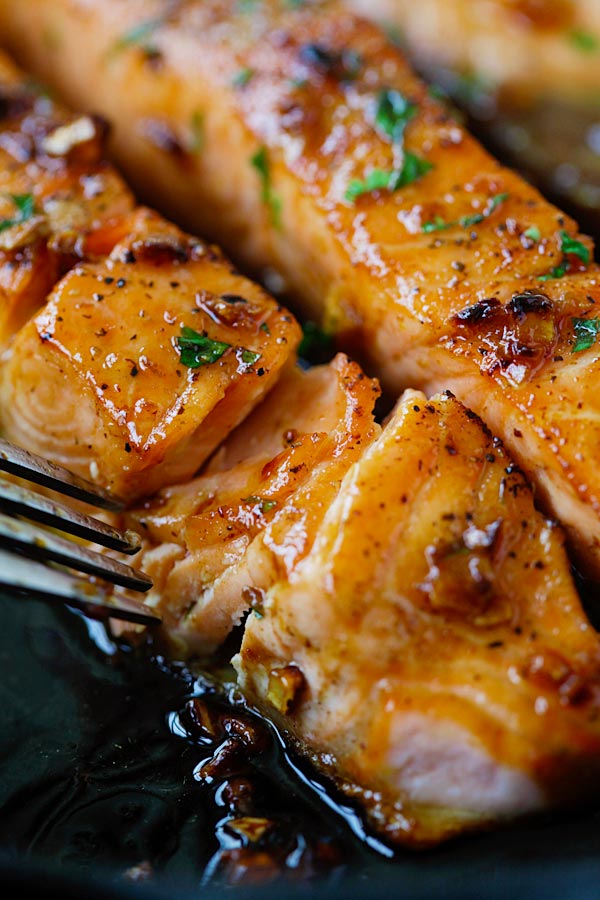 Parmesan Baked Chicken Nuggets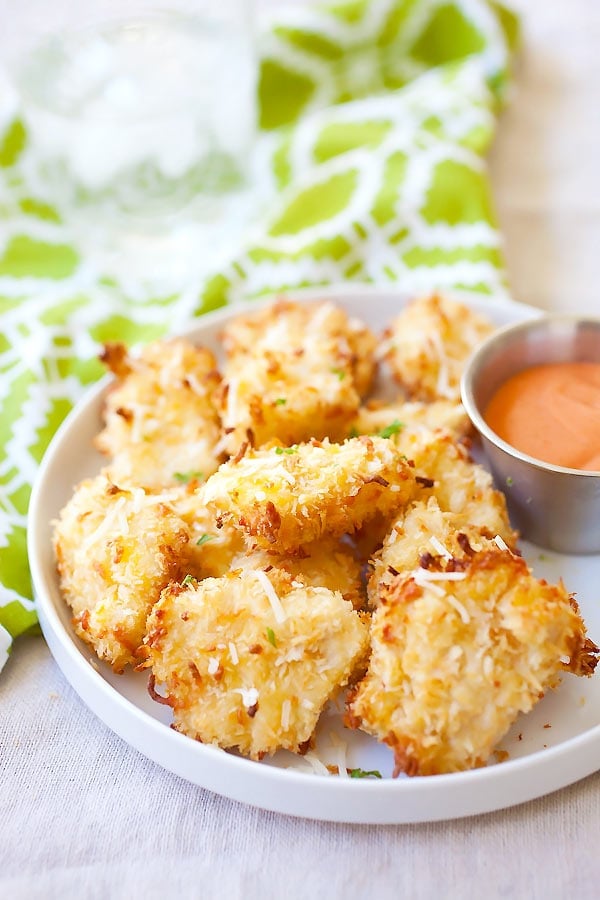 Parmesan Roasted Cauliflower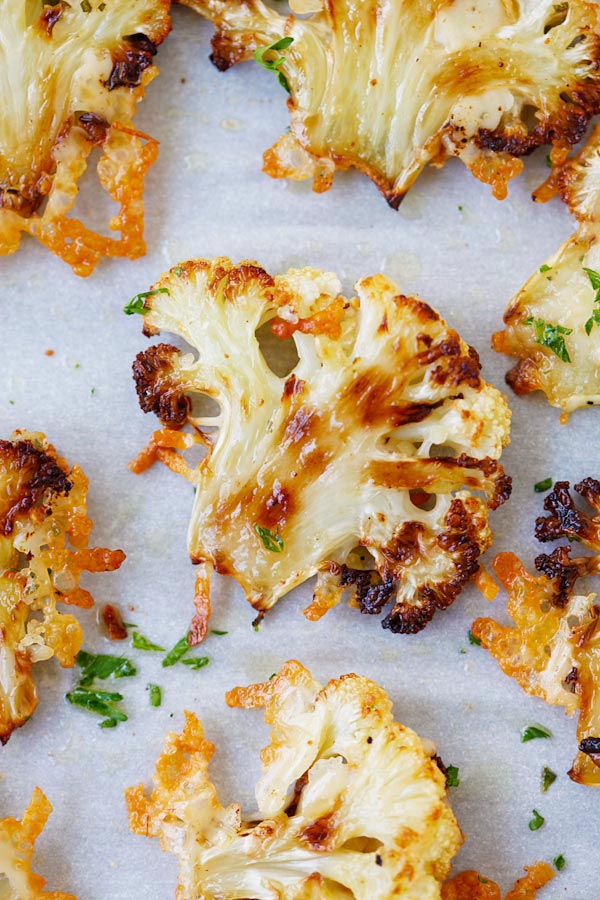 Garlic Herb Roasted Potatoes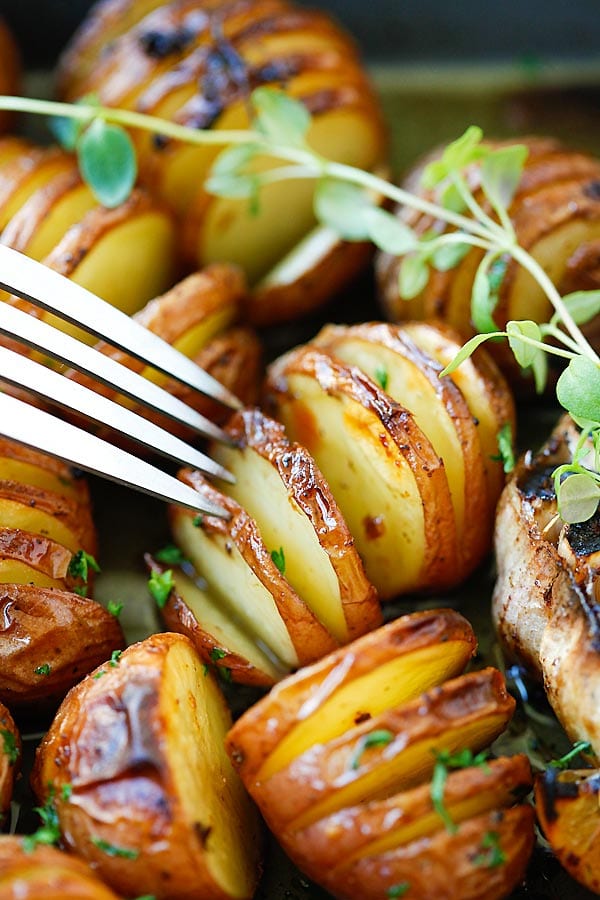 Creamy Garlic Chicken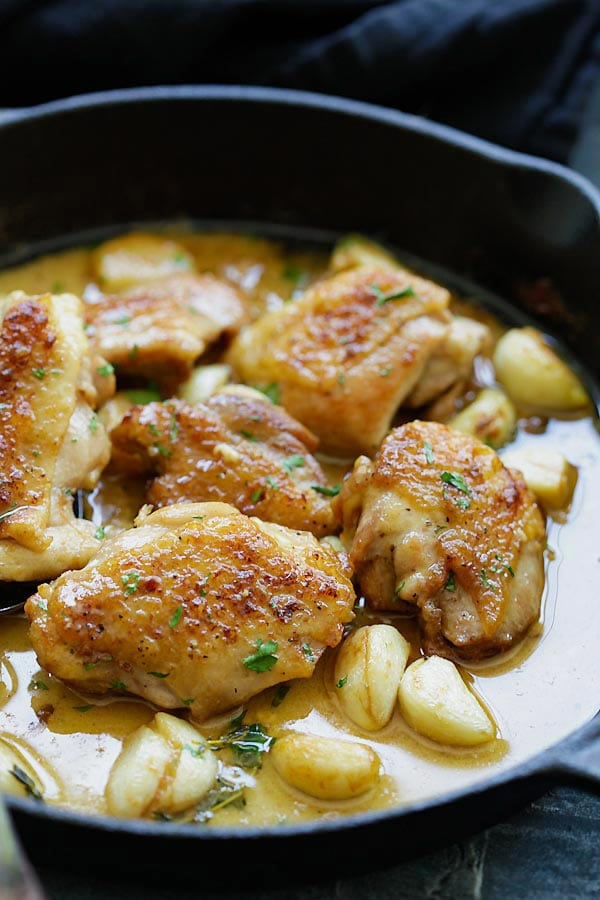 Garlic Parmesan Roasted Carrots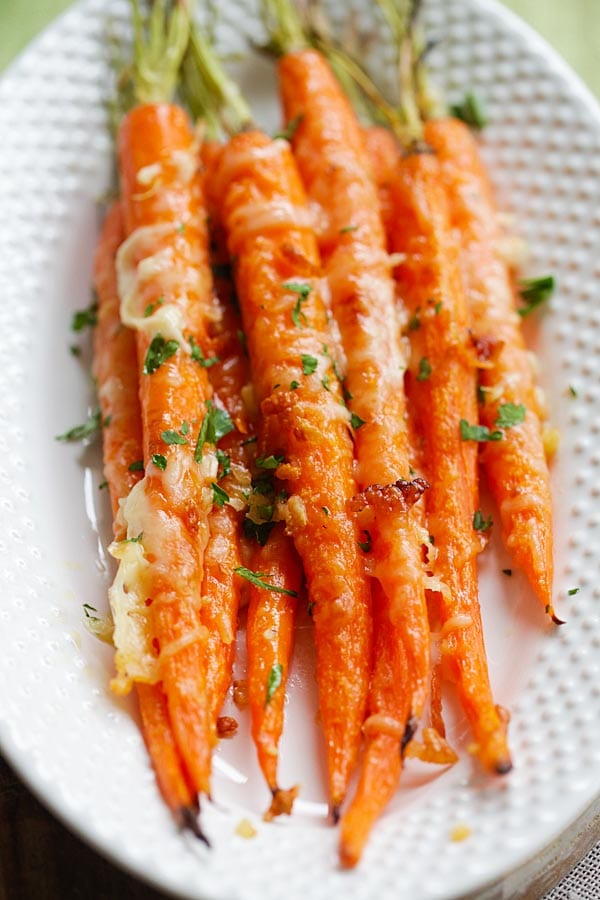 Hawaiian Shrimp Scampi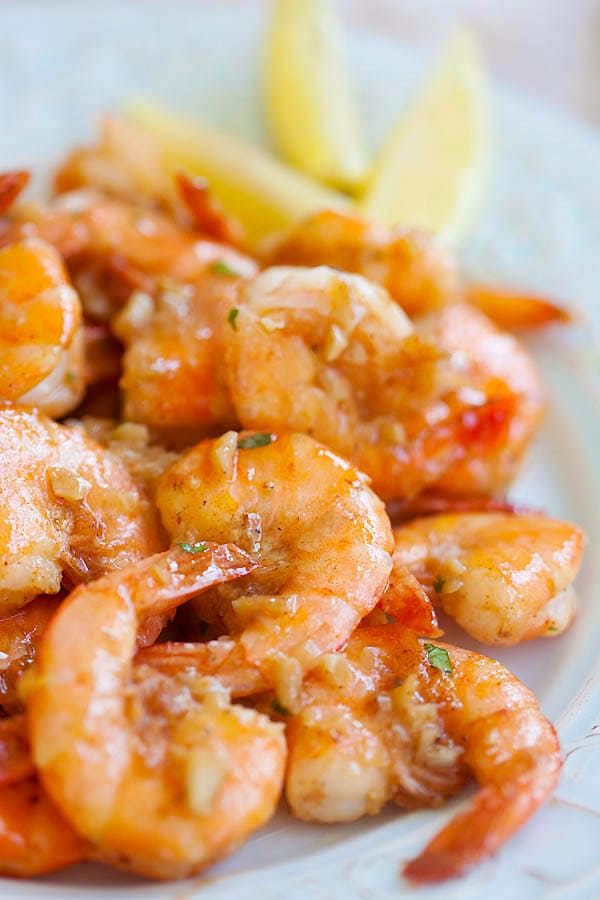 Garlic Butter Brazilian Steak