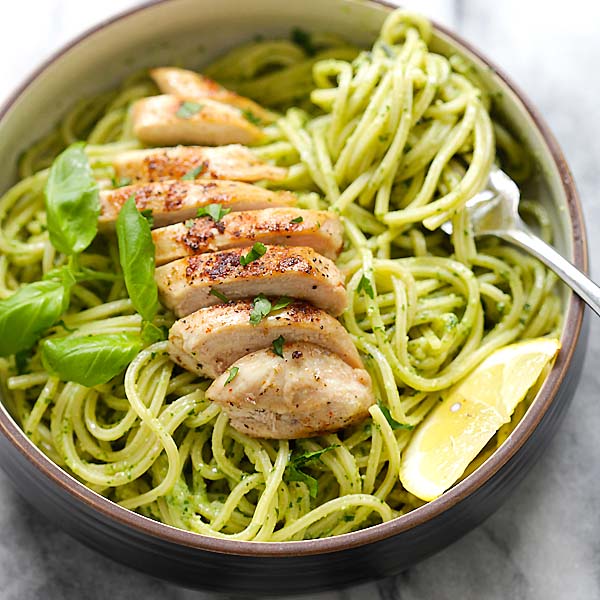 Pesto Pasta with Chicken
Pesto Pasta with Chicken – easy pasta with basil pesto and grilled chicken. Loaded with yogurt and Parmesan cheese, this recipe is so delicious
Prep time:
Cook time:
Total Time: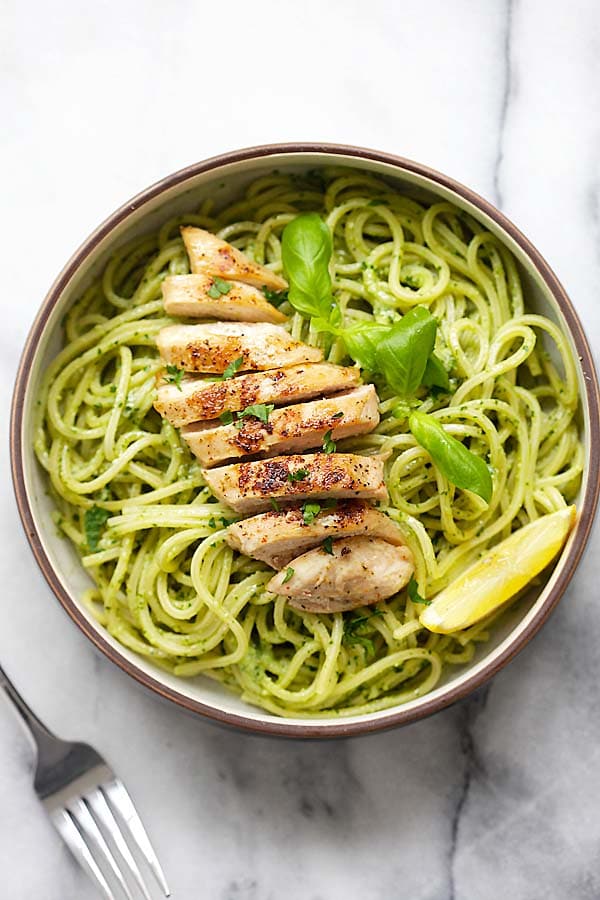 Pesto Pasta with Chicken
Pesto Pasta with Chicken – easy pasta with basil pesto and grilled chicken. Loaded with yogurt and Parmesan cheese, this recipe is so delicious.
For the topping, I chose grilled chicken breast. If you want to jazz up the dish, you can use shrimp. Just cook it the same way as the chicken. If you want to throw in some greens, add some steamed asparagus or broccoli. This recipe is very versatile.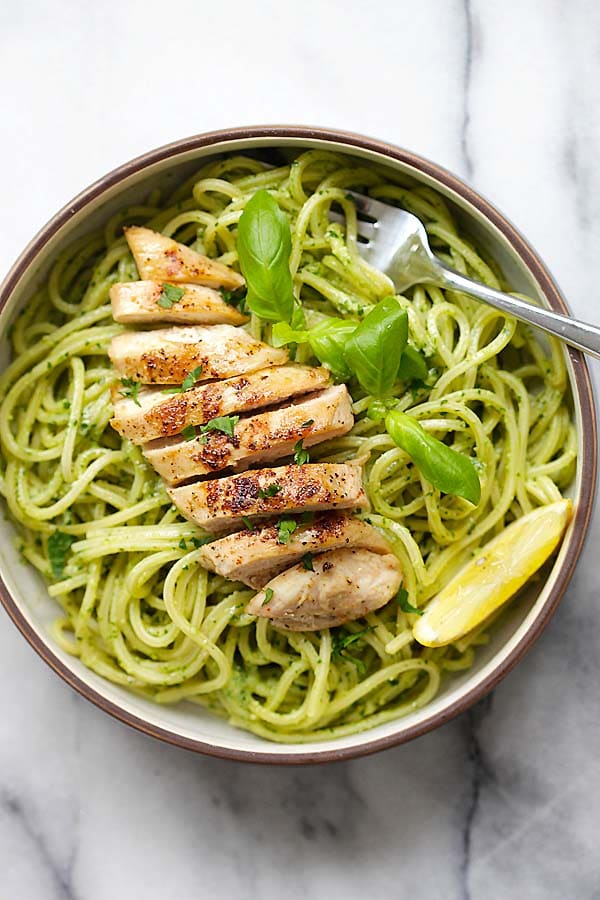 Pesto Pasta with Chicken
Serves 2-3 | Prep Time: 10 Mins | Cook Time: 20 Mins | Total Time: 30 Mins
Adapted from: Food Network Magazine, April 2016
Ingredients:
12 oz. spaghetti
3 cups fresh basil
2 tablespoons toasted pine nuts
1 clove garlic
1/2 cup plain Greek yogurt
2 tablespoons grated Parmesan cheese
2 tablespoons olive oil
1 tablespoon lemon juice
Salt, to taste
8 oz. boneless, skinless chicken breasts
Salt
Ground black pepper
3 dashes cayenne pepper
1 tablespoon olive oil
Lemon wedges
Method:
Cook the spaghetti according to the package instructions. Drain the pasta and set aside some pasta water.
Pulse the basil, pine nuts, garlic in a food processor. Add in the yogurt, Parmesan cheese, olive oil, lemon juice and salt. If the pesto is too thick, add some pasta water to dilute it. Adjust the lemon juice and salt to your liking.
Season both sides of the chicken with salt, pepper and cayenne pepper. Heat up a cast-iron grill pan or skillet and add the olive oil. Cook the chicken until nicely browned and the inside is cooked through. Slice the chicken into strips.
Toss the spaghetti with the pesto, stir to mix well. Top the pasta with the chicken and serve immediately with lemon wedges.
Most-Pinned Recipes
Garlic Herb Cheese Bombs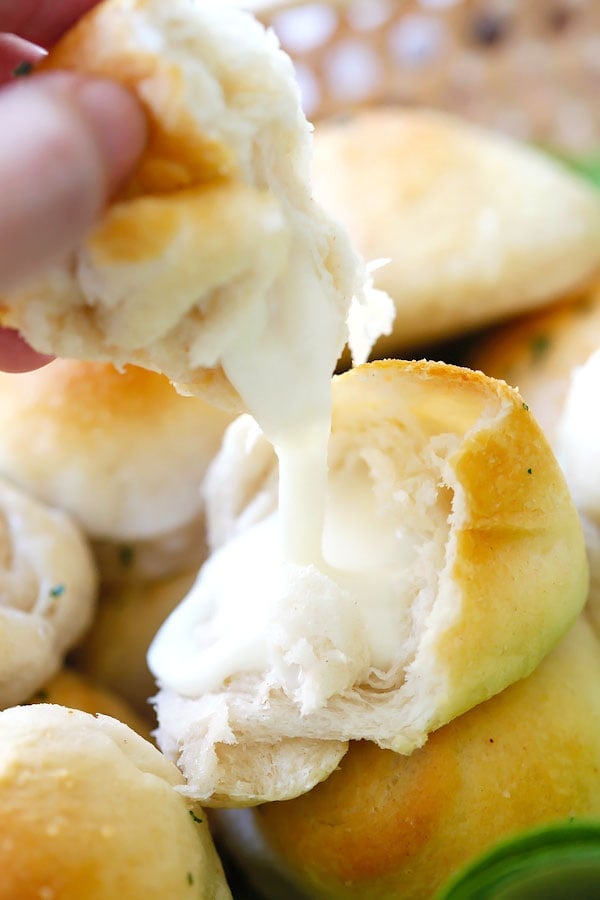 Chili Lime Chicken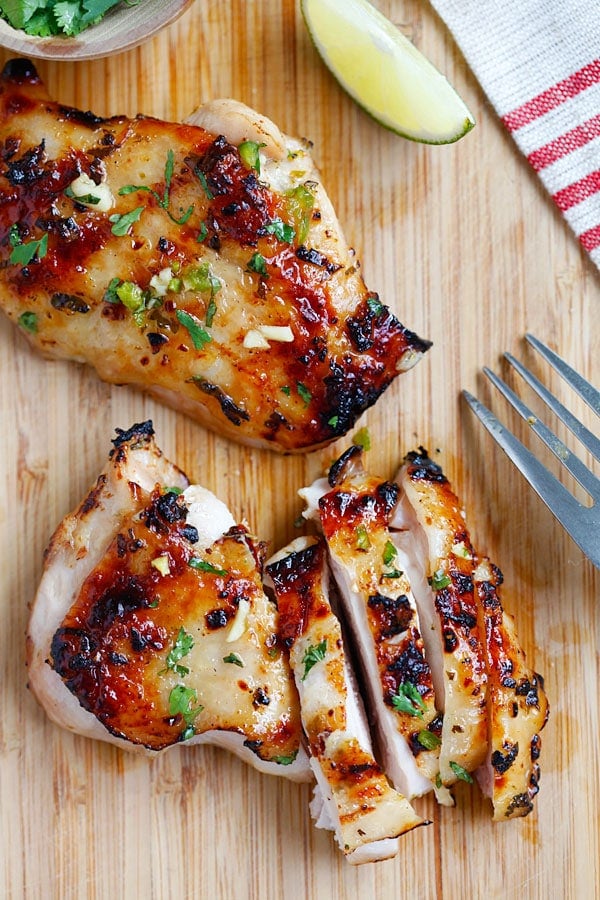 Cilantro Lime Chicken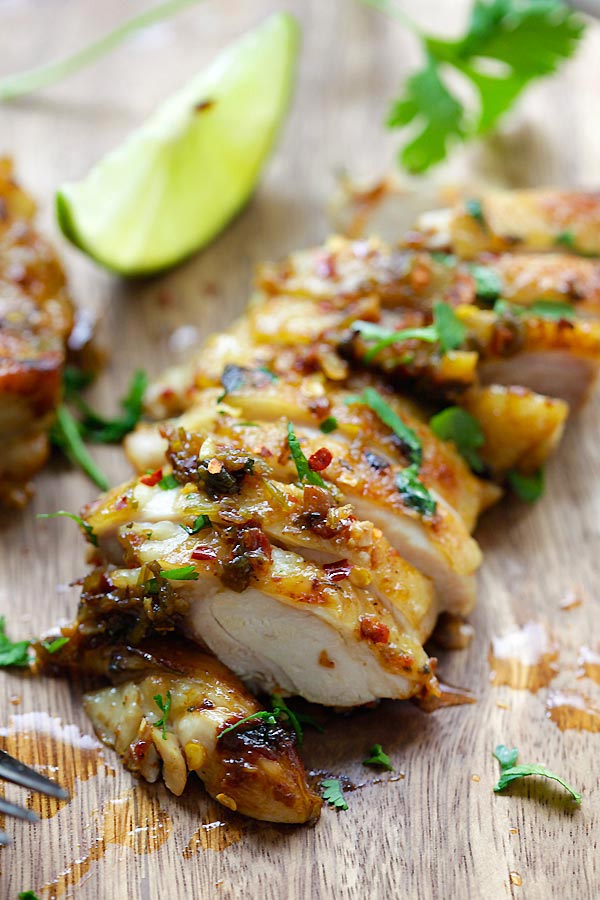 Italian Roasted Potatoes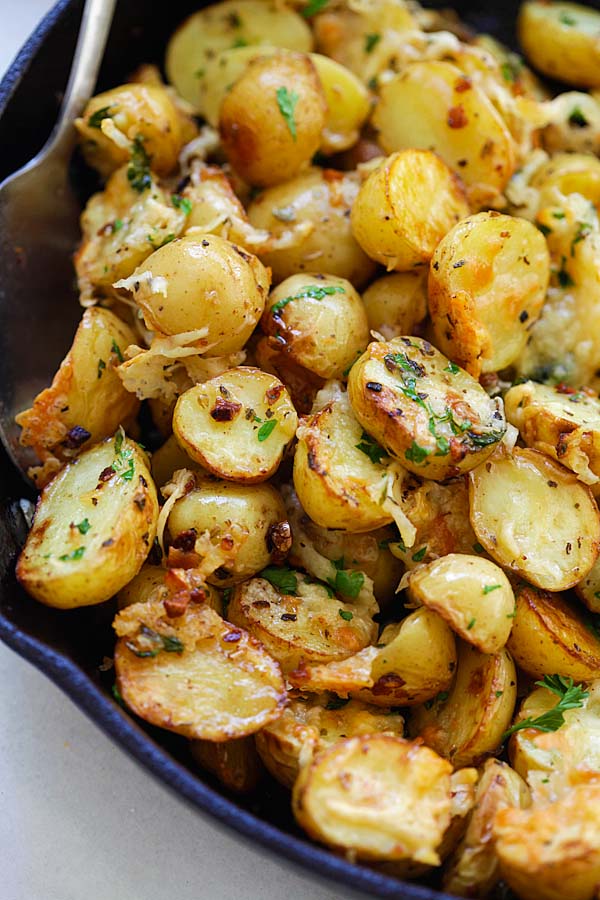 Honey Garlic Salmon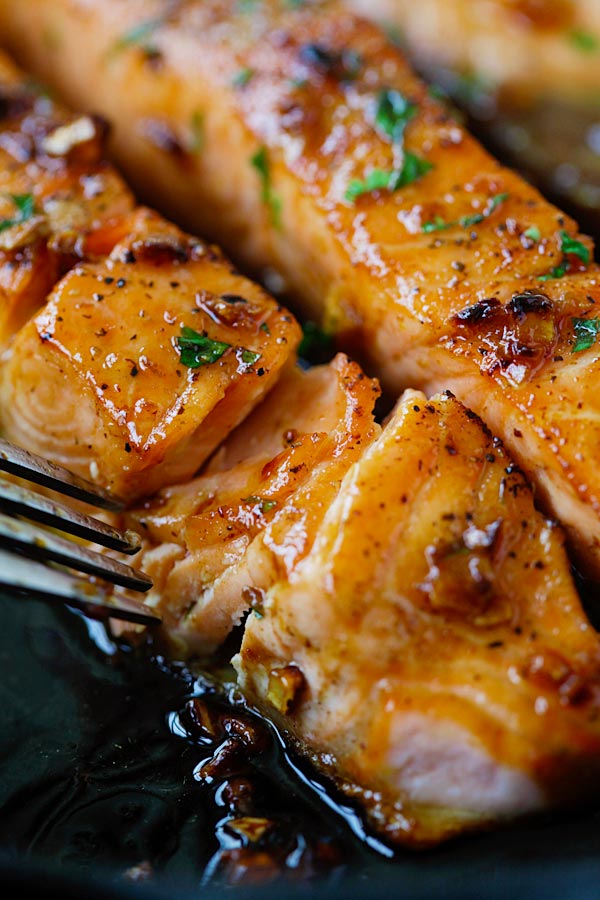 Parmesan Baked Chicken Nuggets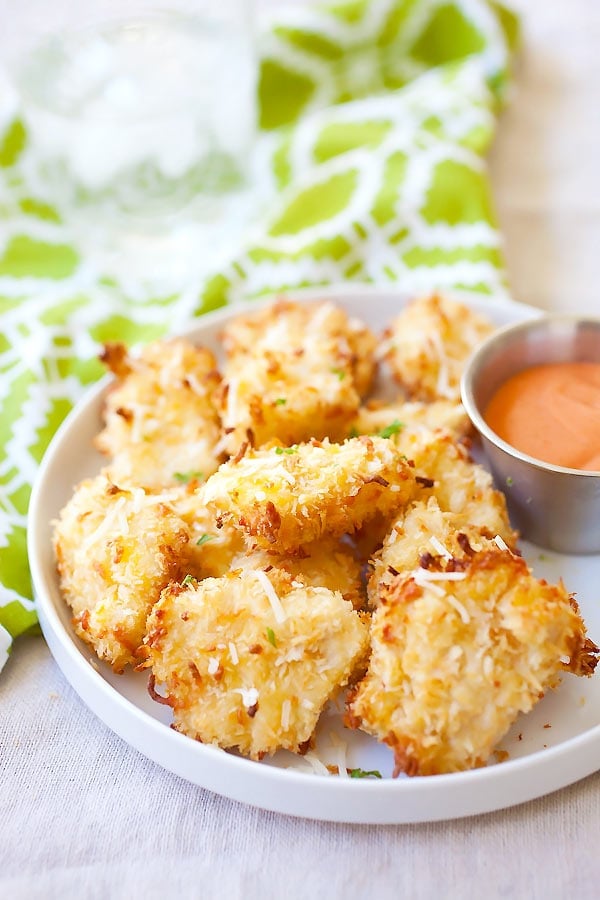 Parmesan Roasted Cauliflower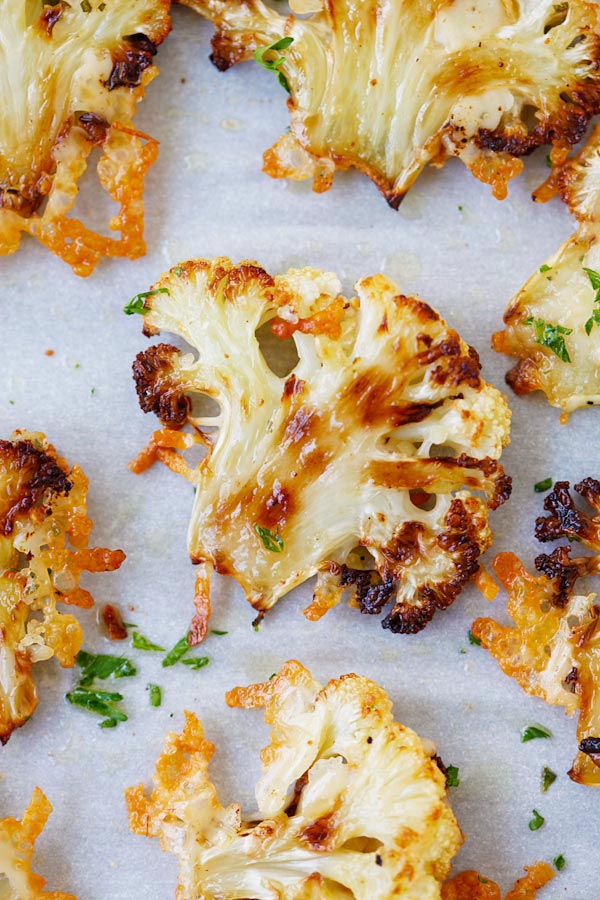 Garlic Herb Roasted Potatoes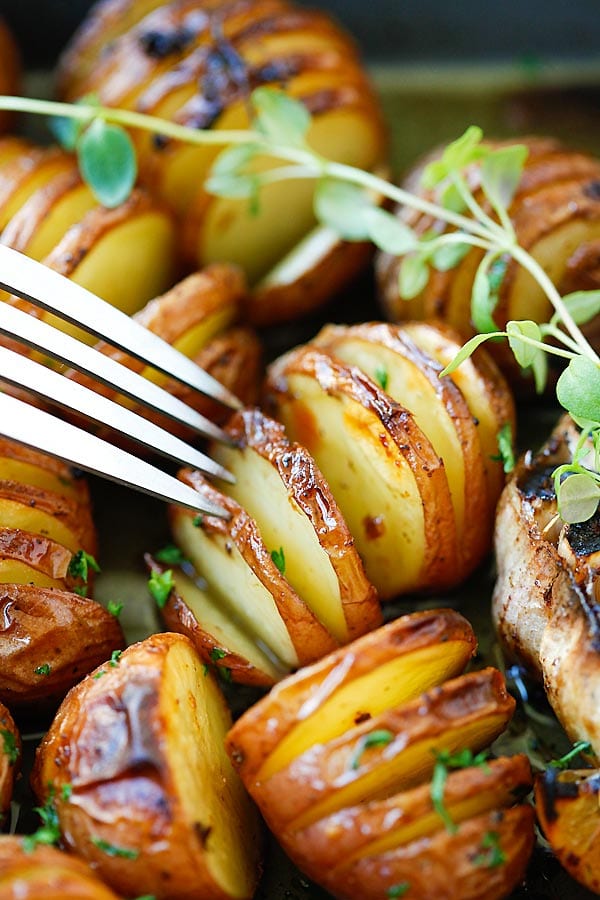 Creamy Garlic Chicken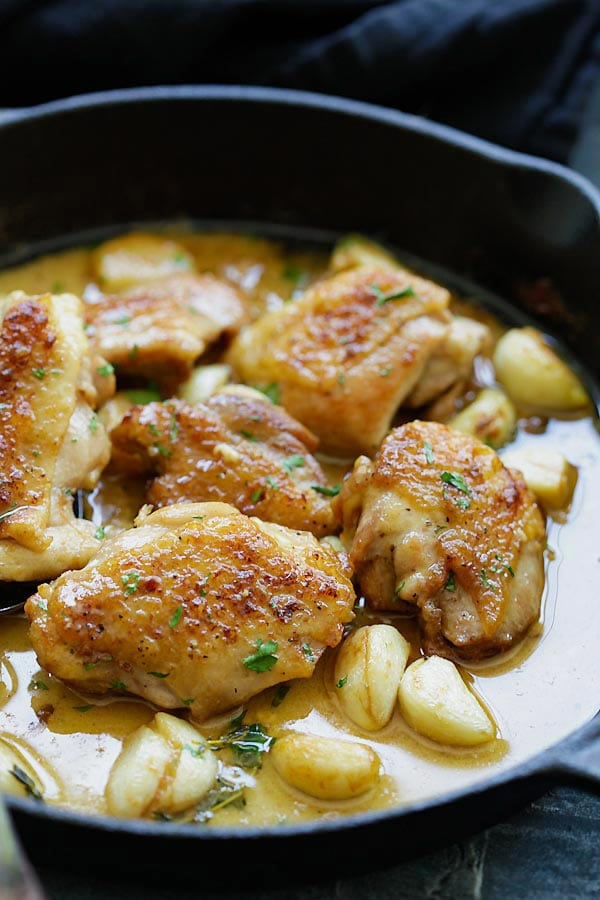 Garlic Parmesan Roasted Carrots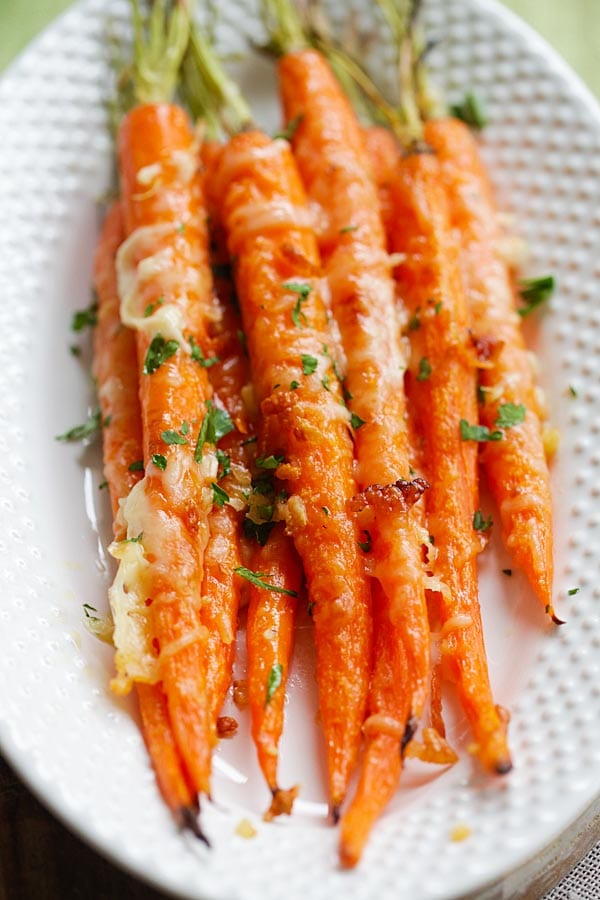 Hawaiian Shrimp Scampi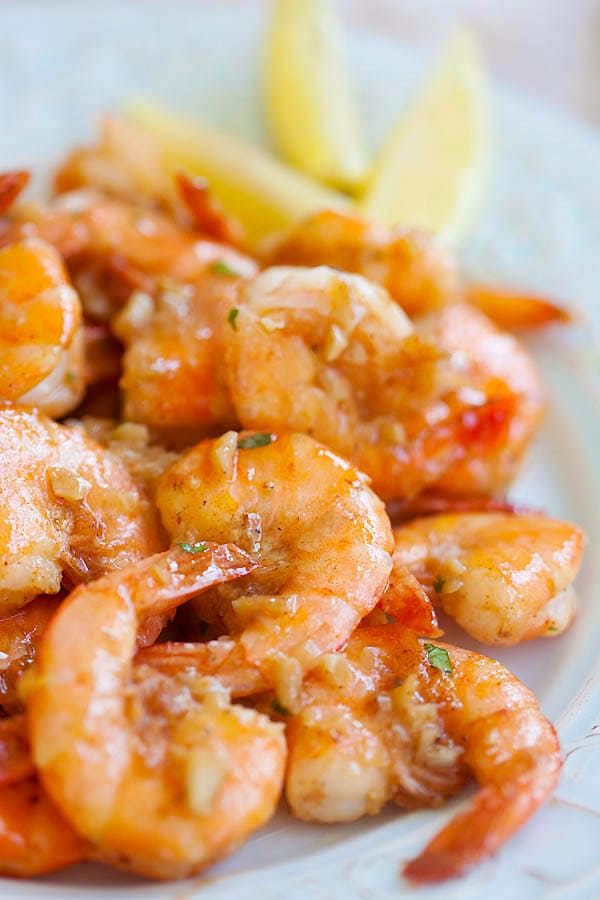 Garlic Butter Brazilian Steak