Austin from Real Thai and Marc from Mental Masala are both heading out to Penang soon so I've decided to write this follow up post to Photo Blog: Penang Hawker Food to help them eat well in Penang. Start drooling now…here comes more food pictures!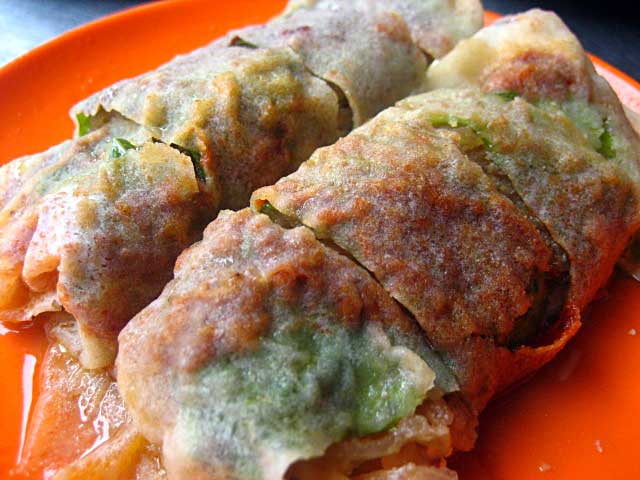 Popiah from Padang Brown Hawker Center.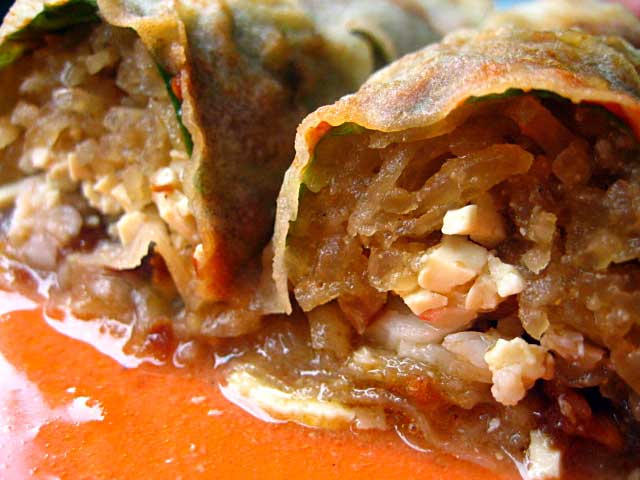 Filled with jacama (yambean), diced beancurb, crab meat and wrapped in fresh spring roll skin, Padang Brown Popiah is the BEST Popiah in Penang.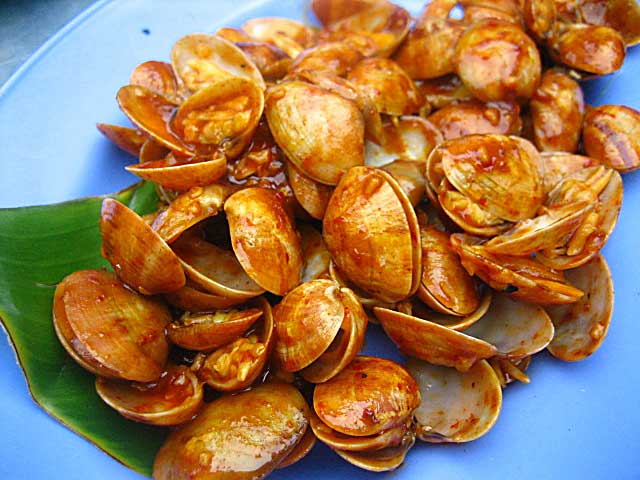 Curry-flavored clams from New Lane Hawker Joint.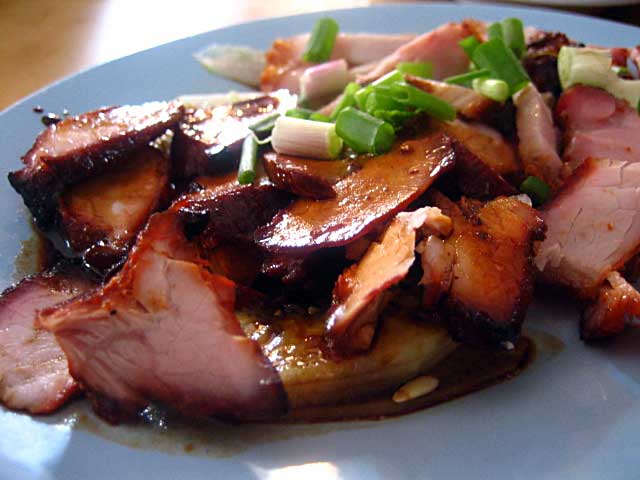 Char Siew or Chinese barbecued pork. Char Siew is usually served with rice and can be found at Chicken Rice stalls.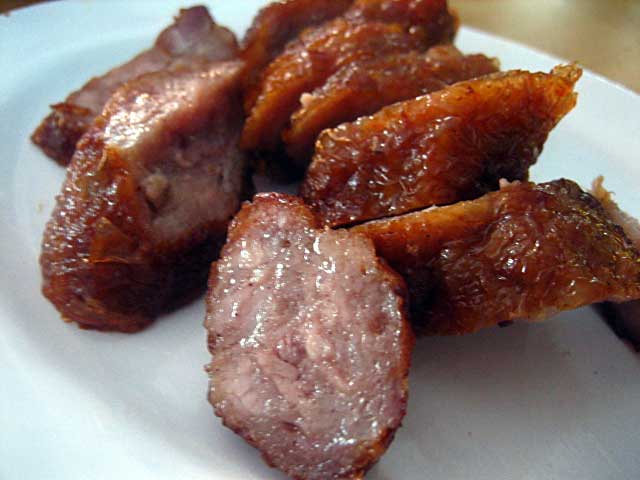 Loh Bak. These pork rolls are wrapped in beancurd skin and deep fried to perfection. Taiwan has a similar dish called Chicken Rolls.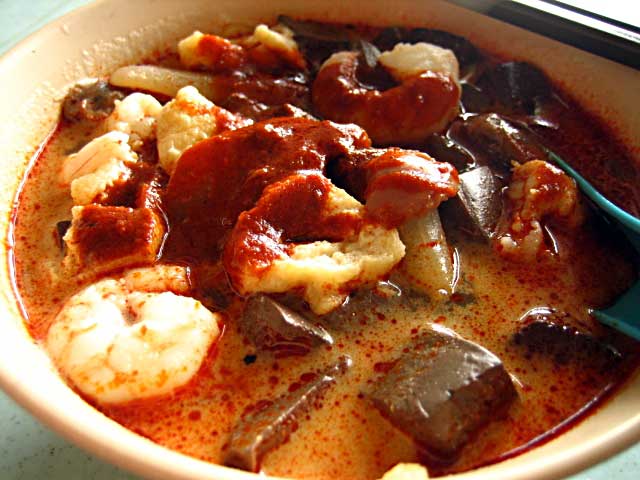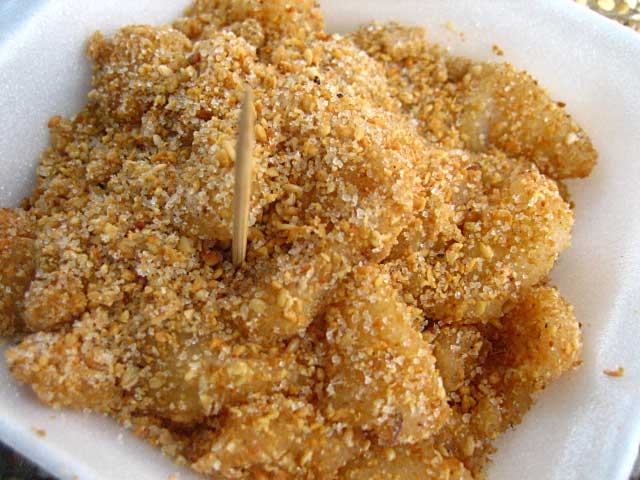 Muar Chee or Glutinous Rice Balls coated with ground peanuts and sugar. I simply love these!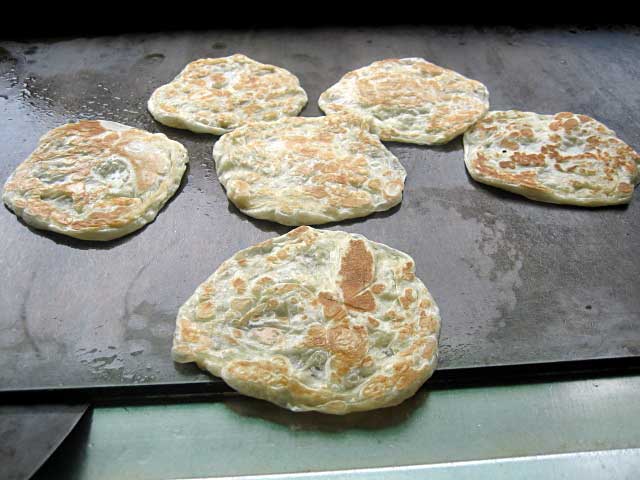 Real Roti Canai; not the frozen ones I get here in the States.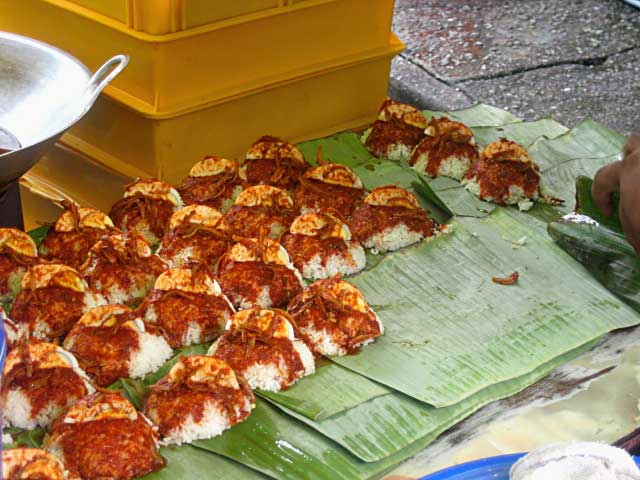 Nasi Lemak with Sambal Ikan Bilis (anchovies) and a sliced of hard-boiled egg.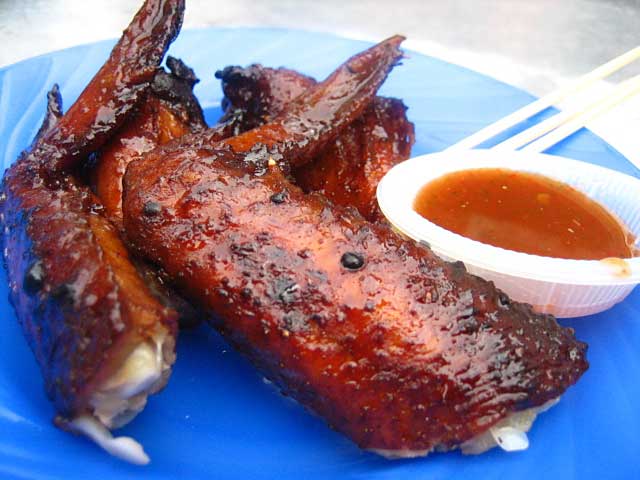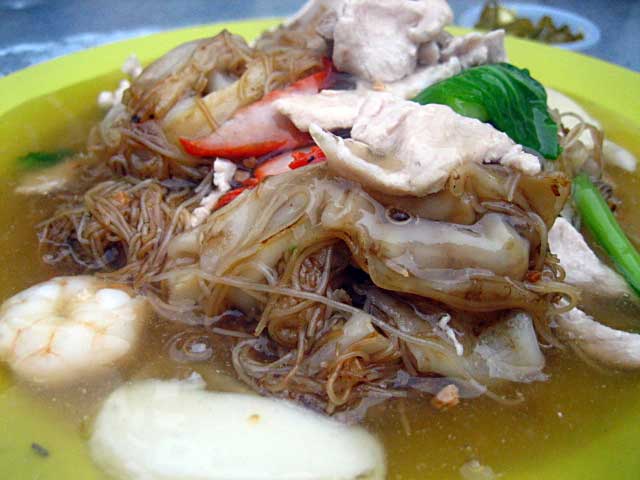 Penang Sar Ho Fun. A Cantonese-style fried noodle dish.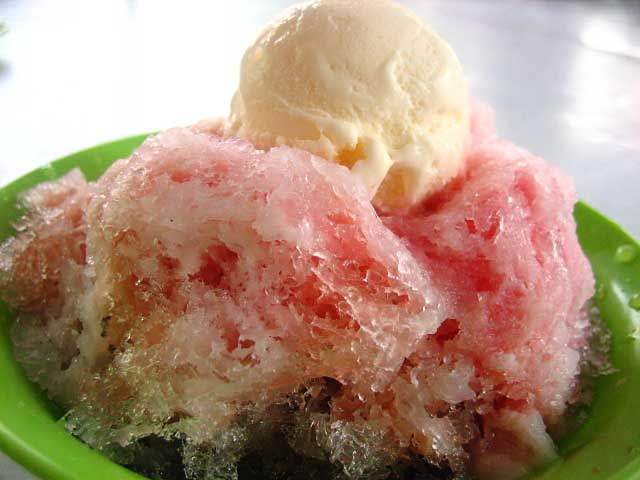 Ju Hu Eng Chai or Cuttlefish Salad. Delicious!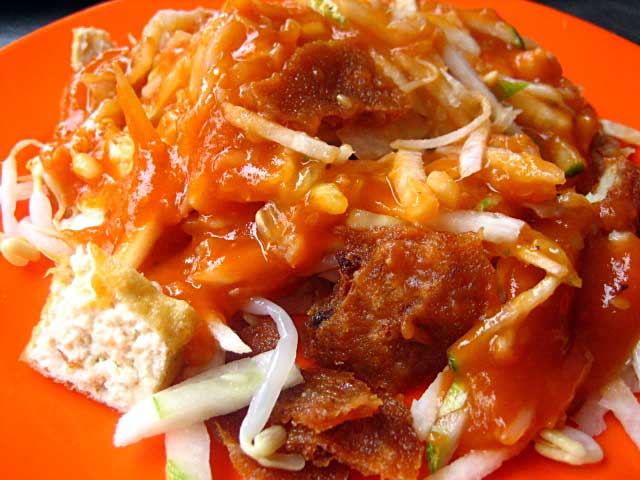 Cheh Hu or Chinese-style Rojak. It's very tasty and best as an afternoon snack.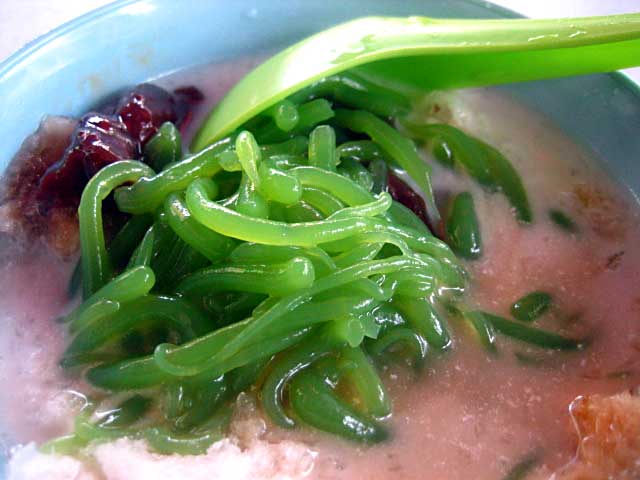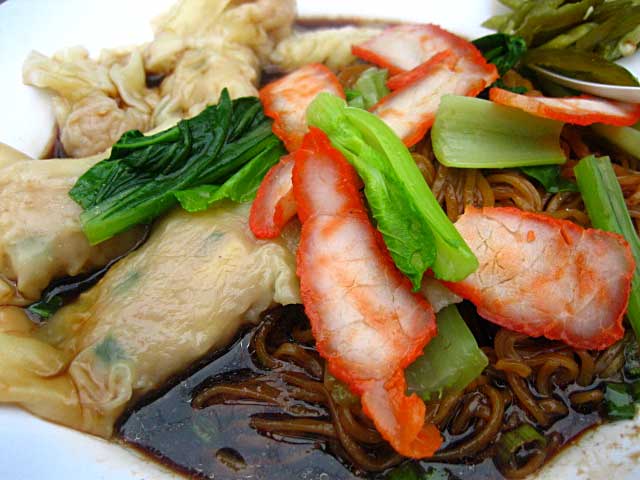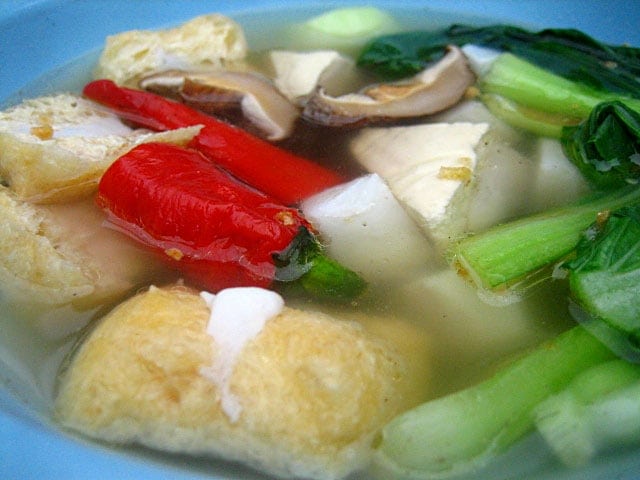 Yong Tow Food. Various kinds of fish balls / stuffed fish paste served in a savory broth. Fish balls in Malaysia are fresh, succulent, and bouncy.
And they are not all as there are a lot more to savor in Penang. In my honest opinion, not many places tops Penang when it comes to food. Penang is simply the best place for street food and Time Asia thinks so too.
My previous posts about Penang, its foods, and its hawkers:
– Photo Blog: Penang Hawker Food
– Eating Penang: A Quick Snapshot
– Eating Penang: Nyonya Kuih
– Photo Essay: Introducing Penang Hawkers